8 minute read
6 Strategies for Sustainable Last-Mile Delivery
Discover six strategies for sustainable last-mile delivery that reduce carbon emissions, improve customer satisfaction, and save costs.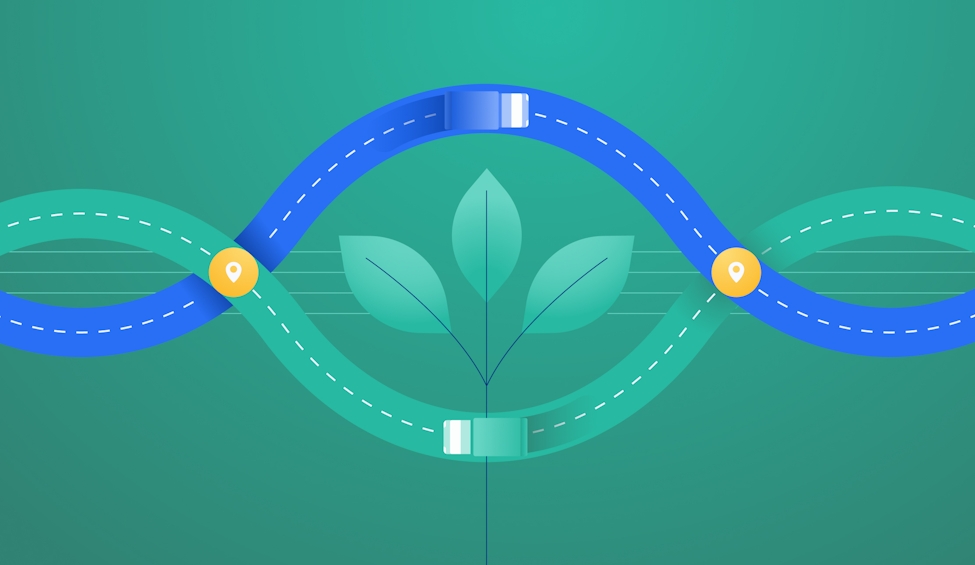 Save gas, reduce emissions, and get delivery drivers where they need to go with Circuit for Teams.
Key takeaways:
Efficient route planning and optimization can reduce the environmental impact of last-mile delivery.
Promoting alternative, eco-friendly delivery options, such as electric vehicles and bicycle courier services, can help reduce your business's carbon footprint.
Embracing innovative technologies and collaborating with local businesses and third-party fulfillment centers can help promote sustainable logistics.
In 2021, US retail eCommerce sales reached $360 billion, growing to $431.4 billion in 2022.
This upward trend will continue — with sales hitting $511.8 billion in 2023, $604.5 billion in 2024, and $710.42 billion in 2025.
As the demand for eCommerce and online shopping grows, businesses are optimizing their last-mile delivery processes to reduce their environmental impact.
The eCommerce industry's largest contributor to greenhouse gas emissions is packaging, responsible for roughly 45 percent of total emissions. 
With package returns making up nearly a quarter of the industry's overall emissions, adopting sustainable practices in your last-mile delivery business is crucial.
In this article, I discus several strategies for creating a more sustainable last-mile delivery process. Helping your business minimize its environmental footprint while meeting the increasing demand for eCommerce services.
1. Optimize your delivery routes
Efficient route planning is critical in reducing the environmental impact of last-mile delivery. 
Green logistics are policies in the logistics industry to reduce that environmental impact and increase sustainability.
Businesses can optimize their delivery routes by using data analytics and AI, leading to fewer delivery trips and minimized emissions. 
Route optimization saves companies time and fuel, lowering their carbon footprint.
Circuit for Teams can help your business reduce carbon emissions by creating the most efficient routes, cutting idling time and decreasing the mileage and time spent making the same number of deliveries. 
Our tool helps businesses optimize delivery routes and shave off delivery time.
Our software allows delivery companies to streamline the routing and delivery process with advanced algorithms and user-friendly features. So your dispatchers make sure their delivery team takes the most efficient routes possible. 
This optimization contributes to more sustainable last-mile logistics, benefiting the environment and your business's bottom line.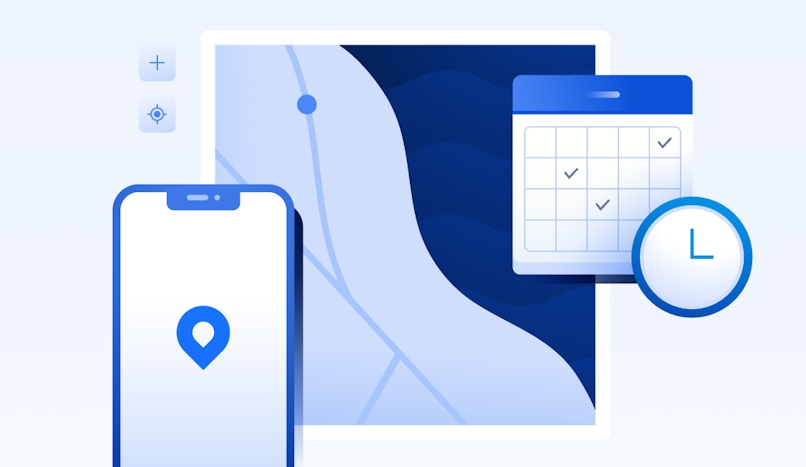 Examples
UPS
UPS uses its proprietary routing software, On-Road Integrated Optimization and Navigation (ORION), to optimize delivery routes, reducing fuel consumption and vehicle emissions.
Since the initial deployment of ORION, UPS has saved approximately 100 million miles and ten million gallons of fuel annually.
M20 Refills
M20 Refills uses Circuit for Teams to support their home delivery service of eco-friendly products.
They give reusable packaging to their customers and make faster deliveries with real-time route optimization, saving gas and reducing emissions.
Greenplan
Greenplan, a DHL-financed startup, has developed a data-driven algorithm for dynamic route planning and optimization that lowers CO2 emissions.
This innovative solution saves up to 20 percent in costs based on historic traffic patterns and travel times.
2. Promote sustainable delivery options
Your business can actively promote the adoption of alternative transportation modes, such as bicycles or electric vehicles. This helps your delivery teams reduce their reliance on fossil fuels and contribute to a greener future. 
These green delivery options help lower emissions and improve air quality in urban areas.
Opting for a bike instead of a car for just one trip per day can reduce an individual's transportation-related carbon emissions by 67 percent.
Over half of daily trips are shorter than three miles, making them ideal for eco-friendly bike rides.
By investing in electric delivery vehicles and supporting bicycle courier services, your business can significantly reduce pollution and traffic congestion.
Examples
Amazon uses 3,000 custom electric delivery vans across the US to reduce carbon emissions. This initiative is expected to remove millions of metric tons of carbon annually, significantly contributing to environmental sustainability.
UPS uses electric bicycles for deliveries in high-density city centers, helping reduce congestion and emissions. They hope to be carbon-neutral by 2050.
Postmates has authorized bike deliveries in cities across the US. In line with their environmental commitment, Postmates introduced their inaugural electric-assist bike program, which equips couriers in Seattle, Portland, and San Francisco with emissions-free electric bicycles. This initiative not only speeds up deliveries but also encourages individuals to engage with their surroundings while minimizing their carbon footprint.
The shift toward sustainable transportation in green delivery practices demonstrates a commitment to fighting climate change. It also shows an embrace of corporate social responsibility, which can boost your brand reputation and customer loyalty.
Logistics companies can also offer eco-friendly delivery methods like consolidated delivery or scheduled delivery (as opposed to same-day or next-day deliveries) to minimize the number of delivery trips. 
Consolidated delivery combines orders destined for nearby locations, reducing the distance traveled.
3. Adopt new technologies
Embracing innovative technologies, like smart lockers and blockchain, can enhance last-mile delivery sustainability.
Smart lockers offer secure, contactless delivery options (a big plus during the pandemic), eliminating the need for multiple delivery attempts and shaving miles off by dropping packages in one central location.
Next up — blockchain technology.
Blockchain technology helps improve supply chain management by offering transparent tracking and verification systems. 
Blockchain is a decentralized digital ledger that securely records transactions across multiple computers.
In other words, blockchain is a safe and reliable way to keep track of digital information across multiple computers. This makes it easy for people to follow and confirm the delivery process because the data is open and can't be tampered with.
This technology helps support data integrity, transparency, and traceability — making it an ideal solution for tracking and verifying deliveries.
Using blockchain lets your company streamline its delivery processes, minimize delays and errors, and produce less waste.
Examples
Amazon has an Amazon Hub Locker system, offering customers a convenient and sustainable delivery option that cuts their delivery costs. It can also help reduce the number of delivery stops for drivers and reduce emissions. 
DHL has partnered with Quadient to offer smart locker delivery in the UK. This should give recipients more choice and flexibility in how they get their packages.
IBM uses blockchain technology to improve supply chain transparency and reduce waste. Blockchain may not directly reduce the amount of waste created daily, but using it with radio frequency identification and QR codes on trash bags or recyclables could simplify and enhance the waste management process.
4. Collaborate with partners
Collaborating with other logistics services can contribute to businesses reducing their carbon footprint and promoting sustainable logistics. 
By joining forces, companies can share resources and minimize the number of delivery trips to support last-mile sustainability.
Partnering with local businesses to create consolidated delivery hubs is another effective strategy for reducing costs and emissions.
Examples of collaboration for sustainability include:
Shared delivery routes. Companies can collaborate by combining their delivery routes, allowing multiple businesses to serve customers in the same area with fewer trips, reducing fuel consumption and emissions.
Co-loading. Businesses can join forces to fill delivery vehicles to capacity by combining shipments from different companies. This approach maximizes the use of space and reduces the number of vehicles needed, leading to lower emissions and operational costs.
Collaborative warehousing. Companies can share warehouse facilities, reducing the overall footprint of storage facilities and promoting more efficient use of resources. This also shortens delivery distances and minimizes the environmental impact of transporting goods.
Joint procurement. Partnering with other businesses to jointly purchase sustainable packaging materials, fuel-efficient vehicles, or renewable energy can result in lower costs and a reduced carbon footprint.
Local delivery hubs. By collaborating with local businesses, companies can create centralized delivery hubs, allowing customers to pick up packages from a single location. This reduces the number of individual delivery trips and lowers emissions.
Examples
UPS collaborates with local retailers to create UPS Access Points, reducing the number of delivery trips and lowering emissions.
FedEx partners with Walgreens to offer convenient package pickup locations, decreasing the need for multiple delivery attempts.
DHL works with local businesses to establish ServicePoint (DHL POP) locations for package pickup and drop-off, reducing delivery trips and emissions.
Consolidated hubs like third-party fulfillment centers (3PL) allow companies to pool their deliveries and distribute them more efficiently to nearby locations.
5. Use sustainable packaging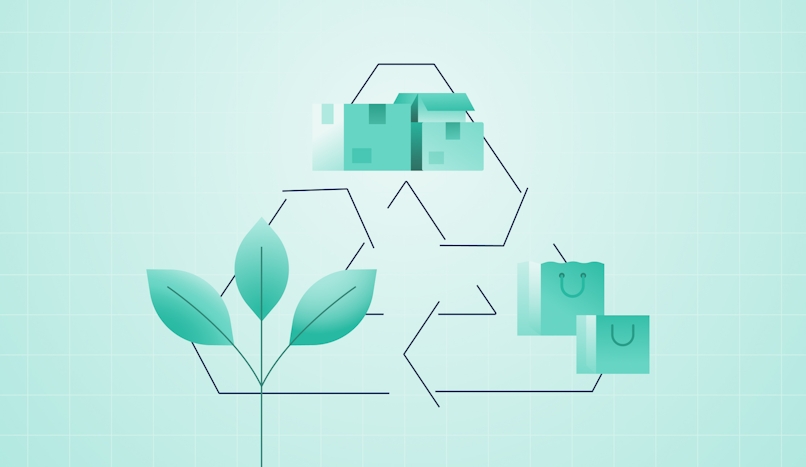 Eighty-five percent of people say they've shifted their purchase behaviors toward being more sustainable.
This is especially true among millennials. One-third of millennials choose a sustainable alternative when it's available. 
Consumer demand is there. And one way to meet it is through sustainable packaging.
Incorporating environmentally friendly packaging materials and embracing circular economy principles can help your business reduce waste and lessen its environmental impact.
Eco-friendly packaging options like reusable or biodegradable materials decrease the waste created and may prove cost-effective in the long run.
Examples
Adidas has a sustainable packaging initiative, using recycled materials for its shoeboxes and reducing packaging waste. The brand pledges that 90 percent of its articles will be sustainable by 2025.
PUMA has introduced its Clever Little Bag, a reusable and recyclable packaging solution that minimizes waste and reduces the need for traditional shoeboxes.

The brand claims the bag saves 20 million megajoules of electricity, 1 million liters of water, 500,000 liters of diesel fuel (lighter weight), and 8,500 tons of paper per year.
Pangea Organics, a creator of 100 percent plant-based beauty products, embraced zero waste and designed packaging that turns into trees.

The brand puts organic seeds in the packaging, allowing customers to remove the label, soak the box in water, and plant it, resulting in tree growth from the embedded seeds.
Switching to sustainable packaging materials can lower your company's reliance on single-use plastics and other nonrecyclable materials. This reduces your company's contribution to pollution and landfills.
By offering incentives to customers for returning packaging materials for reuse or recycling, you can further encourage sustainable practices and promote a circular economy.
Adopting sustainable packaging solutions demonstrates your company's commitment to corporate social responsibility, which can enhance your brand reputation and attract environmentally conscious customers. 
This can be a major selling point and give you an edge over your less eco-friendly competitors.
6. Educate your customers
Educating your customers about the environmental impact of their delivery choices is essential for promoting sustainable delivery options.
You don't have to bombard your customers with complex metrics on climate change. 
But you want to give clear, easy-to-understand information on eco-friendly delivery methods, like consolidated or scheduled deliveries.
If you offer reusable or recyclable packing, you want customers to know so these products don't end up in a landfill.
You can also share success stories, testimonials, or data on the positive impact of sustainable delivery practices to inspire customers to choose eco-friendly options.
Incorporate sustainability messages in marketing materials, social media content, and customer interactions to raise awareness and showcase your business's commitment to reducing its environmental footprint.
Examples
Patagonia educates its customers on the environmental impact its products have and what steps it's taking to help the planet. For example, 98 percent of Patagonia's line uses recycled materials.
Patagonia also created the Worn Wear program to communicate the importance of trading in or repairing outdoor gear instead of throwing it away and buying something new.
Walmart uses its corporate sustainability pledges to educate consumers about its plan to protect the earth. The brand pledges to harvest enough wind, solar and other energy sources to power its facilities with 100 percent renewable energy by 2035.

Walmart powers around 46 percent of its operations with renewable energy. Walmart also pledges to zero out emissions from all its delivery vehicles, including long-haul trucks, by 2040.
As more consumers prioritize environmental responsibility, your business can foster loyalty and attract new customers who share these values by educating and empowering them to choose sustainable delivery options.
Circuit for Teams can optimize your last-mile delivery process
Sustainable last-mile delivery isn't just good for consumers and businesses — it's also good for the planet.
Adopting some of the strategies on this list allows your business to gain a competitive edge in a marketplace currently clamoring for environmental responsibility.
Your business can significantly reduce its environmental impact by optimizing delivery routes, promoting sustainable delivery options, adopting new technologies, collaborating with partners, using sustainable packaging, and educating customers.
One of the easiest and most cost-effective ways to get started with making your logistics operations more sustainable is to use route optimization software to improve your last-mile delivery services.
With Circuit for Teams, you can reduce your in-house delivery costs by 20 percent and save your drivers' time, fuel, and emissions on every delivery.
Start optimizing your routes with a free trial of Circuit for Teams and take the first step toward a more sustainable delivery process.