4 minute read
How M20 Refills Uses Circuit for Teams to Help Accomplish Its Eco-Friendly Mission
Read how M20 Refills saves time planning and executing routes by using Circuit's route planner app to deliver its eco-friendly products.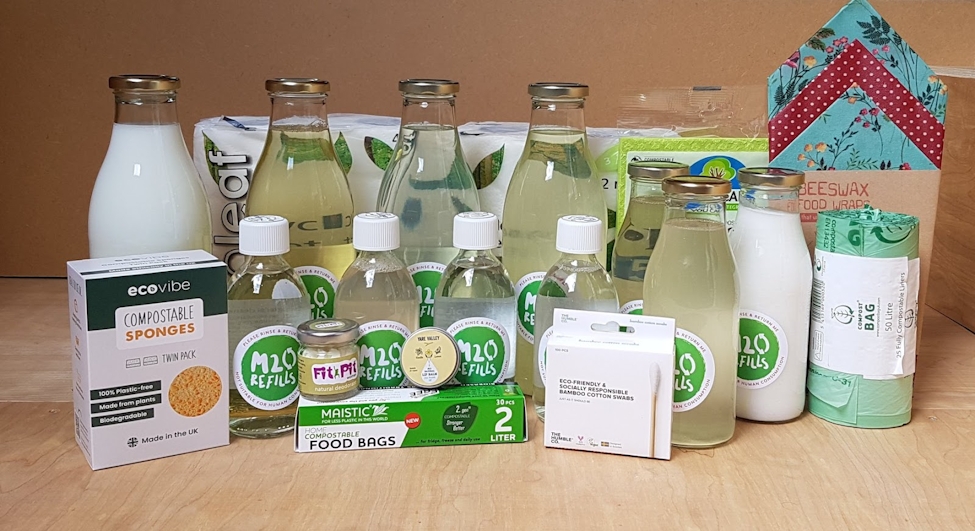 Aaron Saffer and his wife, Fanni Saffer, started M20 Refills over two years ago. M20 Refills offers a home delivery service of eco-friendly products that are supplied in reusable glass bottles. Customers take the bottles, refill their existing containers as needed, and then M20 Refills collects the empty bottles when they drop off the customer's refills.
The Saffers pride themselves on providing eco-friendly, cruelty-free, and locally sourced products in a way that reduces the amount of disposable plastic you need to use in your home.
Through M20 Refills, customers can get household items like body soap, laundry detergent, and more. (They even offer a food delivery service, serving as the middle man between a local zero-waste shop and its customers.) And because the products are dropped directly at their customers' homes, the Saffers needed a delivery process.
Generally, it's Aaron who makes the deliveries. Currently, M20 Refills has around 600 customers, but the frequency at which those customers get deliveries will vary greatly from week to week. This is due to the products they offer — you may go through hand soap faster than laundry soap, for example.
In this customer story, we look at how Aaron handled his delivery routes before using Circuit and then how his delivery process improved after downloading Circuit's Route Planner.
Not using Circuit for Teams? If you manage a team of drivers and want a simple, cost-effective way to keep track of them (while making their routes more efficient), sign up for a free trial of Circuit for Teams.
How Aaron from M20 Optimized Routes Before Using Circuit
When Aaron first started making deliveries, he printed off a list of the addresses he needed to visit and plugged those addresses into a free route planning tool through his web browser. But the free tool Aaron used came with some significant drawbacks.
The number of stops he could add to a route was severely limited. Free route planners generally limit the number of stops you can add into a route to 10-15 stops. With Circuit's Route Planner, Aaron can now add unlimited stops per route.


The "optimized" routes weren't efficient. When making his deliveries, Aaron could sense that the route was taking him in inefficient directions. He has also reduced his mileage costs as a result.


Finally, there wasn't a seamless connection between planning the routes and making the stops. After Aaron made his route, he had to print it out, take it with him, and then individually add the stops to his Google Maps app for directions.
Realizing there had to be a more efficient way to make deliveries, Aaron went looking for a better solution.
How Aaron Uses Circuit to Cut Down the Time He Spends Planning and Driving Routes
Note: For this article, we're focusing exclusively on Circuit's Route Planner — a route optimization tool designed for individual drivers or couriers. If you're looking for a more advanced route management tool, with features such as proof of delivery and order tracking, consider our Circuit for Teams option.
With Circuit's Route Planner, Aaron saves time with route planning and route execution.
First, Aaron can quickly enter his customers' addresses into Circuit's mobile app because Circuit uses the same auto-complete technology that Google Maps uses. This means as Aaron enters a street address, Circuit suggests the most likely destination based on Aaron's location.
Plus, Aaron can now enter all of his stops for the day into one route, instead of breaking it up into two routes, because Circuit's Route Planner allows unlimited stops per route.
Circuit also saves Aaron time as he completes his stops. Circuit's mobile app works in tandem with popular navigation apps, such as Google Maps, Waze, and Apple Maps. Once Aaron has his optimized route, he clicks Start Route, and Circuit takes him to Google Maps, where he can now follow step-by-step delivery instructions.
All in all, from route planning to making my deliveries, I'd say I save about 2 hours every delivery day," Aaron says. "That's 4 hours a week of my time saved.
M20 Refills: Going Forward
Last March, Aaron and Fanni moved M20 Refills out of their home and into a commercial property. The Saffers also recently purchased a van, which will allow them to increase the number of deliveries Aaron makes in a day because he can now take more packages in one route.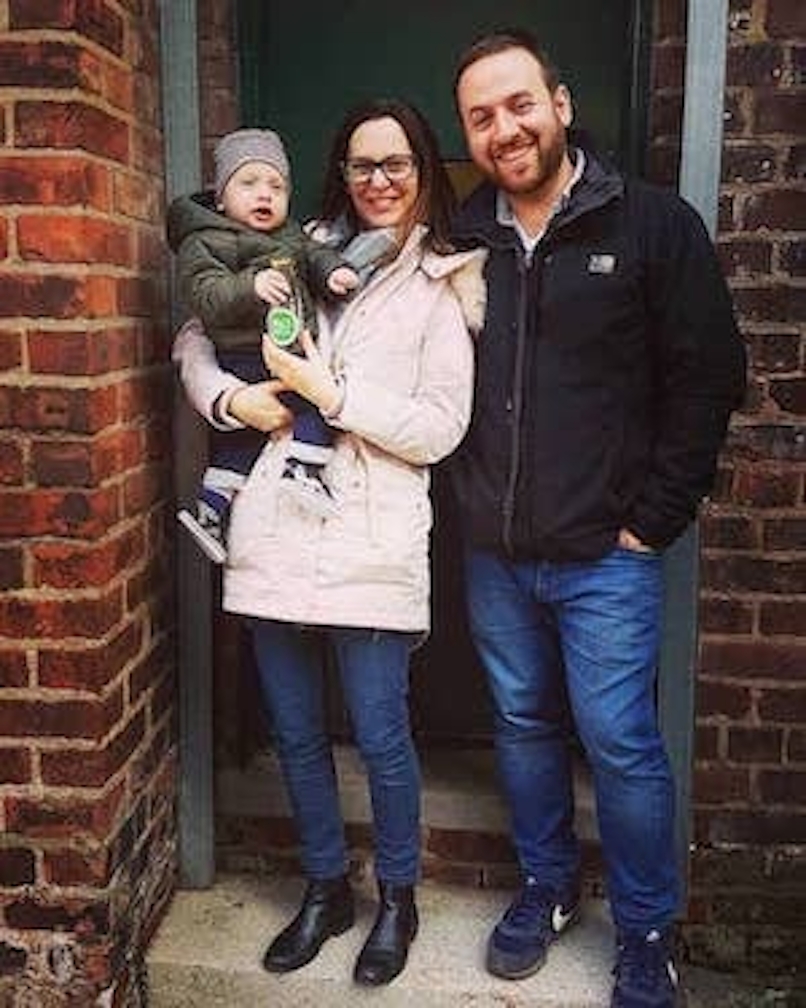 Except for some merchandise delays due to supplier shortages, COVID-19 didn't drastically change how Aaron and Fanni run their business. In fact, there was an increase in orders as people tried to limit their trips to the stores to help flatten the curve.
Still, for Aaron and Fanni, growth is very much on the horizon.
"As we continue to grow, we're looking to hire some help down the line," Aaron told us. "And one of the roles we're considering hiring for is a delivery driver. Bringing someone into the business is a big leap because we need to make sure that person matches our culture and customer service standards. We've built M20 from nothing, and we're very protective of our business and our customers."
If the Saffers do add a delivery driver to their business, the good news is that they can use Circuit's user-friendly interface to get their new hire quickly up to speed. By creating the fastest route possible — and giving their driver the tools to navigate their stops easily with Circuit's mobile app — the Saffers will be empowering their driver to focus on providing excellent customer service.
Not using Circuit for Teams? If you manage a team of drivers and want a simple, cost-effective way to keep track of them (while making their routes more efficient), sign up for a free trial of Circuit for Teams.
Published
12 December 2020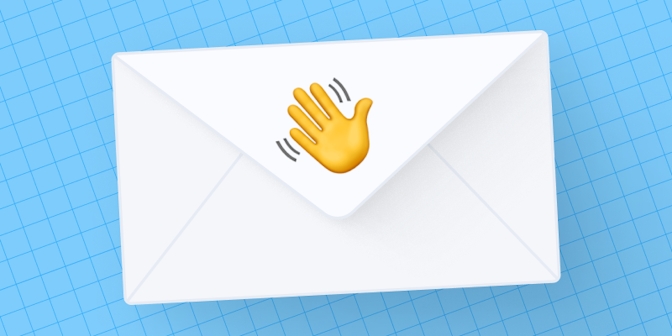 You made it this far!
Chances are you'll love our other stuff too. Get our newsletter for the latest on all things delivery.