7 minute read
Last Mile Logistics Tracking App for Dispatchers, Drivers, and Customers
The Circuit app shows you exactly where a courier is along the day's route, collects proof of delivery, automatically sends ETAs to customers, and more.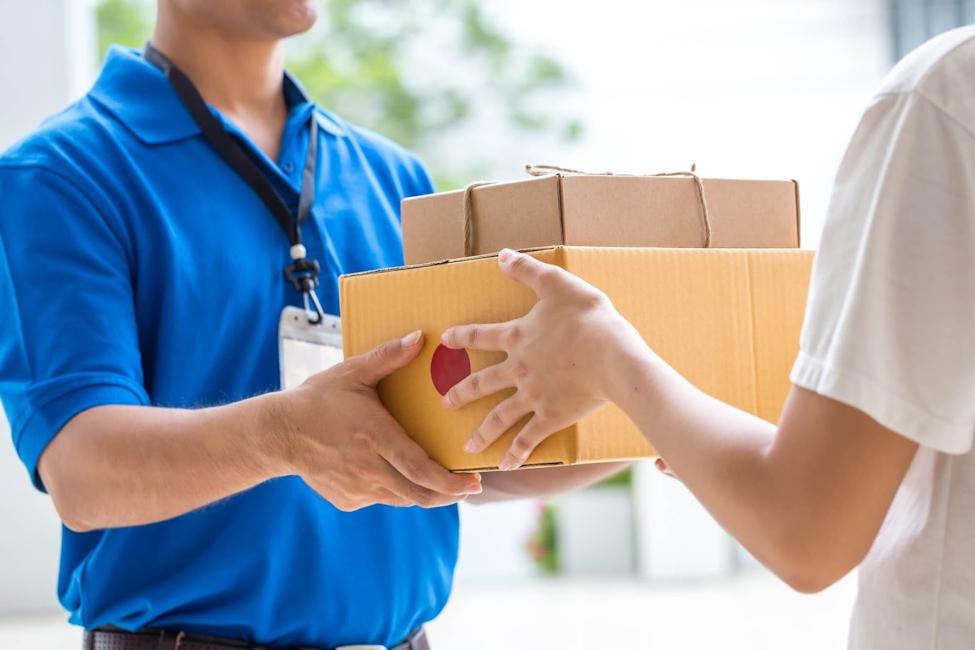 Last mile logistics tracking gives key insights to both dispatchers and customers when a package is out for delivery. The right last mile software can…
Show you exactly where a courier is on the day's route
Notify you and the customer when there's a delay
Automatically send customers estimated time of arrivals (ETAs)
Collect proof of delivery
And more
That means you're not wasting time calling drivers for a status update after they've left the distribution center and you don't have to field phone calls from customers who want to know where their order is.
If your solution of choice includes it, proof of delivery cuts down on expensive disputes between you and your valued customers. This makes last mile logistics tracking worth the cost even for small, in-house delivery teams.
But not all software solutions are the same. Some are designed for giant delivery fleets and come with features you'll never need (but still pay for). Others have clumsy apps that drivers refuse to use.
We designed Circuit to fix all of those problems for final mile delivery.
In this post, we'll show you how Circuit tackles last mile logistics in a way that dispatchers, drivers, and customers can all appreciate. Plus, we'll describe the other ways it makes coordinating delivery easier on teams (like route optimization).
If you manage a team of drivers and want a simple, cost-effective way to keep track of them and their deliveries (while making their routes more efficient), sign up for a free trial of Circuit.
Know Where Your Drivers Are at Any Point along Their Routes
Good last mile delivery software allows dispatchers to track driver routes in real time, including:
ETAs for the next stop calculated in real time
How long it took each driver to complete previous stops
Estimated arrival times for later deliveries
Using the Circuit for Teams web app, dispatchers and managers get an overview of all current delivery routes on the Circuit team map. The map gives real-time tracking of where each driver is along their delivery route and a regularly updated ETA for their next stop. You can even watch each driver's progress by following a flashing circular beacon as the vehicle moves along its route.
If the driver is actively driving, locations from the mobile app are synced every 15 seconds with the web app, giving real-time information on their whereabouts.
If there is a delay or Circuit has to reroute a driver to avoid traffic, for example, the routing and delivery times are also automatically updated. When this happens, delivery service customers are notified by email or SMS about the new delivery ETA.
If a customer still wants to contact the company directly, it's straightforward to tell them what time delivery should happen by taking a look at the Circuit map.
Route tracking in action: Stoke Cold Press Juice started using Circuit for Teams after the Covid-19 pandemic hit. It needed to deliver its juices directly to consumers, rather than to cafés and restaurants, to keep the business afloat and save jobs.
Owner Jill Bentley-Lobban found the Circuit for Teams route optimization feature helped her save time and mental energy on designing and calculating delivery routes. This allowed her to focus on her delivery service and delivering more orders, but the more she used Circuit, the more she also started to appreciate its final mile monitoring feature and its tracking technologies.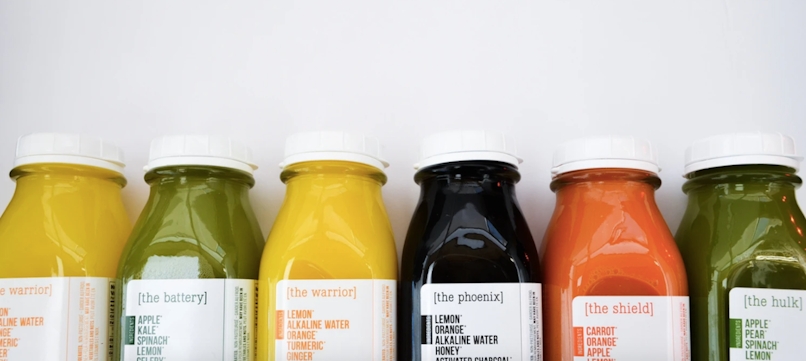 The real-time tracking feature has also allowed Jill to improve the customer experience because it allows her to quote accurate delivery times when customers make enquiries.
"It's really great to be able to monitor where our drivers are," Jill says. "If a customer calls and asks for an ETA of their delivery, I can just look at my screen and give the customer an accurate update of when their order will arrive."
Automatic Notifications Keep Recipients Informed and Improve Customer Satisfaction
As we described above, recipient notifications (by sms and email) keep customers in the loop about delivery times. But this is also beneficial to customers because:
They don't have to stay in for long periods to take delivery of their package
It reduces the inconvenience of re-scheduling a delivery if a customer isn't home when the driver arrives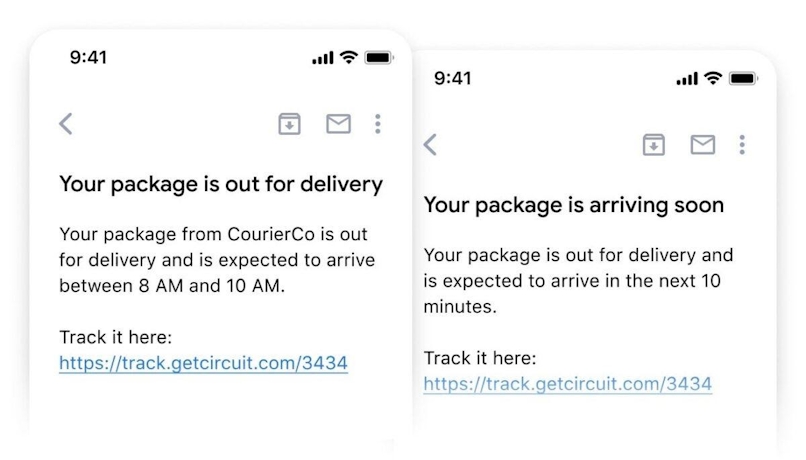 From the delivery company's point of view recipient notifications are useful because:
They cut down on the time and effort of answering customer queries
Customer satisfaction increases and complaints are minimized because delivery times are more accurate than manually calculated times
Notifications reduce the need for redeliveries, which lead to additional time, fuel and payroll costs.
Recipient notifications in action: Before using Circuit for teams, Pilar Ordonez (on the right in the photo below) of health food ecommerce company Coco Market found that she was spending hours fielding calls and Whatsapp messages from customers waiting for their deliveries.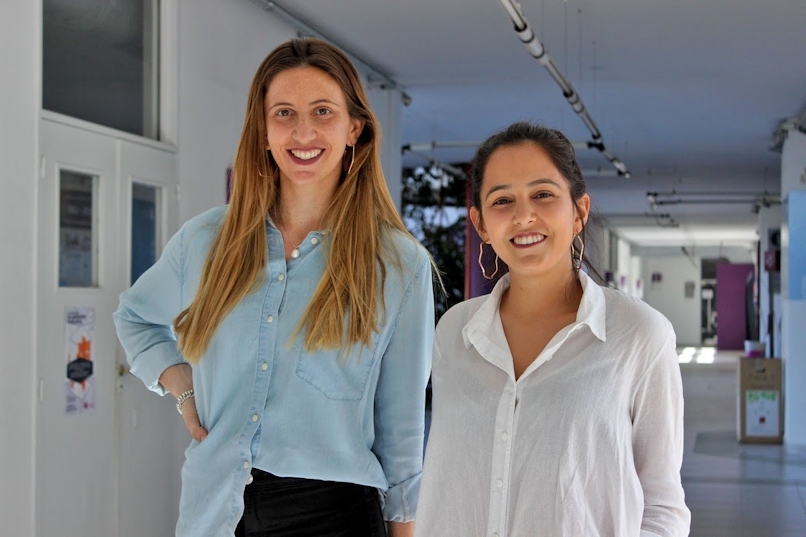 To find out about her driver's whereabouts she had to call him, which led to longer delays as he needed to pull over to answer Pilar's calls. He then had to mentally calculate how long he thought it would take him to reach whichever stop she was inquiring about, which was usually not an accurate calculation.
Once she started using Circuit for Teams, though, Pilar got access to last mile tracking and automated customer notifications. This has freed her from answering so many phone calls and streamlined her team's delivery process. She's no longer cutting into her driver's delivery time and her delivery service and the customer's delivery experience has improved.
Electronic Proof of Delivery (ePOD) Ensures Post-Delivery Tracking
Capturing proof of delivery with Circuit for Teams — using electronic signature or photo capture — is a safeguard against miss-deliveries, lost deliveries, and fraudulent claims.
Once proof of delivery is captured (your delivery driver can use our smartphone app to take an electronic signature or take a photo), it's sent to cloud storage and to customers as part of a post-delivery notification.
Proof of delivery using Circuit for Teams is transparent for both the customer and business as each is given access to the same information with full visibility. For an in-depth look at the ePOD features of Circuit for Teams see our article on Electronic Proof of Delivery.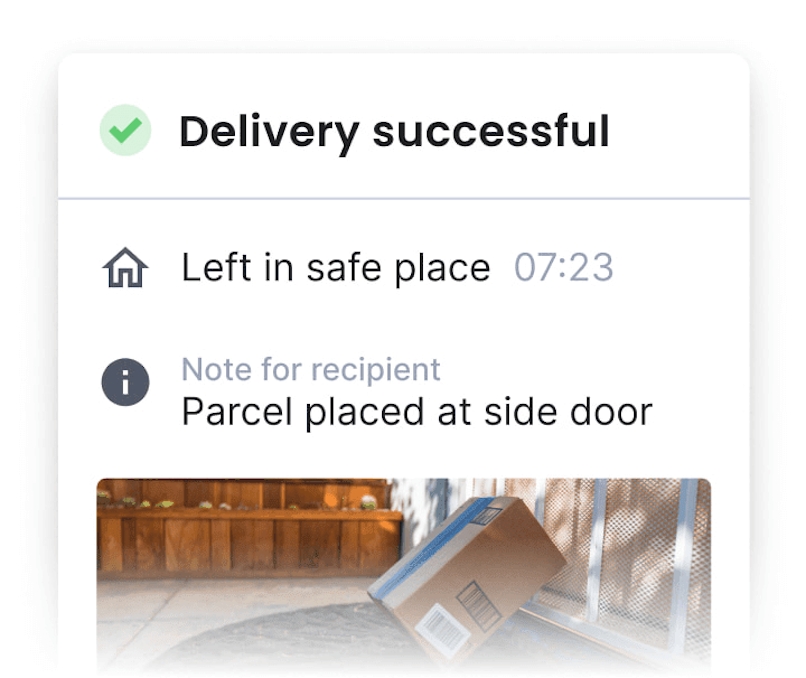 ePOD in Action: The Sanjhi Rasoi restaurant's same-day delivery service delivers over 1,000 tiffin orders per day to college students in the local area. Before using Circuit the restaurant's kitchen had to remake dozens of meals per day when customers complained they hadn't received their orders.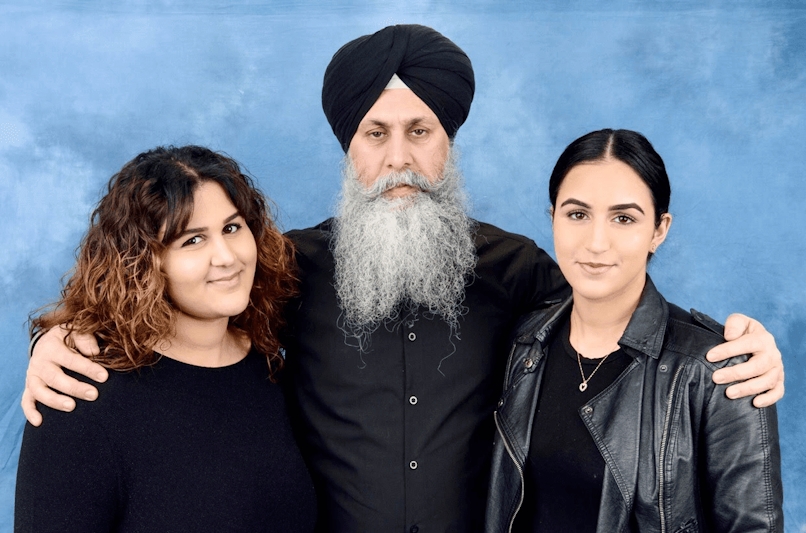 The restaurant's owner, Saghar Dhaliwal (pictured above center) managed to reduce his delivery team's redeliveries to zero by using Circuit to capture photographic proof of delivery.
Taking a photo of where the delivery was dropped off means Sagar can direct customers to where their order was left, or who it was left with.
Asked about how using Circuit had helped his business Sagar said, "Circuit has taken a huge load off of us. I can easily do the job of 3 people — from overseeing the day-to-day operations to managing and optimizing our delivery routes while being a customer service manager — without taking on much more of a workload. All in all, Circuit has saved us at least $3500 a month in additional salaries."
Beyond Last Mile Logistics Tracking: Additional Benefits of Circuit
As well as the comprehensive last mile delivery tracking we've already described, Circuit for Teams is a fully-integrated delivery platform that also offers…
Optimized routes for a team of drivers: Circuit for Teams calculates the quickest and most efficient routes for your last mile deliveries in just a couple of minutes. Circuit then generates driving instructions that are sent to each driver.
A user-friendly driver app (compatible with any smartphone): To use Circuit for Teams, drivers download the Circuit Driver App, where they can view the driving instructions for each delivery route. Drivers can choose to use their favorite maps app, including Google Maps, Waze, or Apple Maps to follow their route.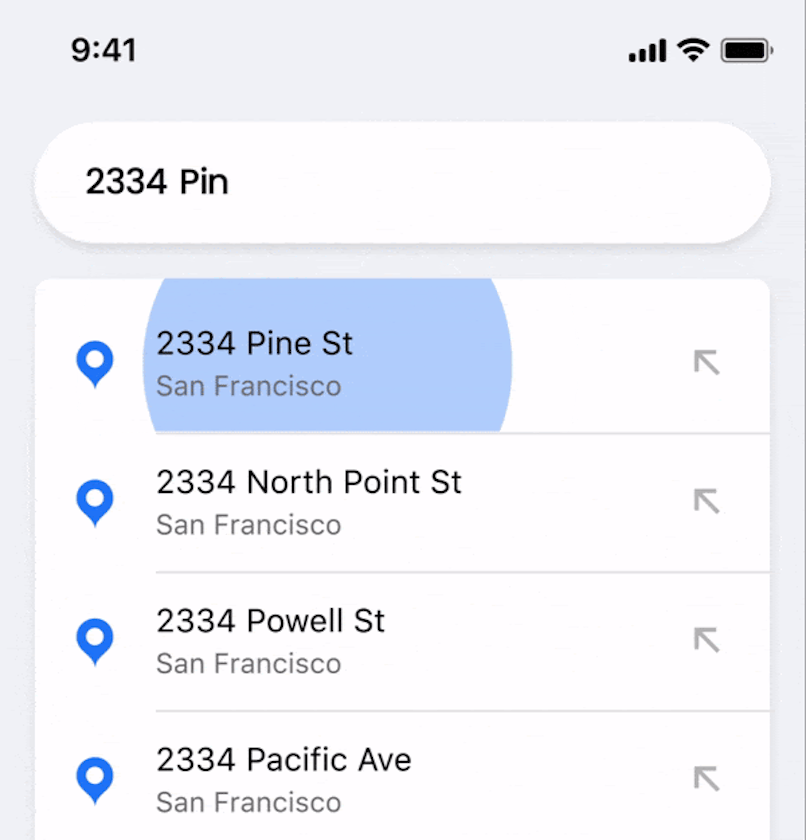 Priority Delivery and Time Windows: Circuit for Teams allows dispatchers and drivers to manually insert priority deliveries, for customers who have paid for express delivery for example, and these deliveries will be made before others along the route.
Similarly, time windows can be added manually for specific stops. If a customer will only be home to receive the delivery between certain times, you can add these to make sure the delivery route is optimized with these parameters in mind.
If you manage a team of drivers and want a simple, cost-effective way to keep track of them and their deliveries (while making their routes more efficient), sign up for a free trial of Circuit.