6 minute read
Do FedEx, USPS, UPS, and DHL Deliver on Sundays?
Sunday delivery can be helpful for business owners, making sure customers get their goods fast. Find out which companies offer Sunday shipping.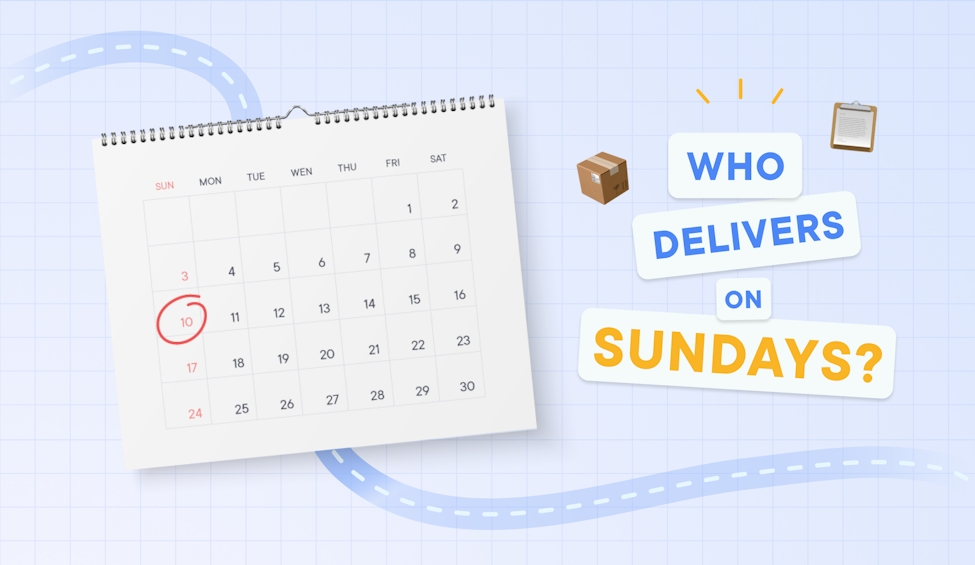 If you want to manage your business's delivery services without the help of a third-party service, Circuit for Teams can help. Create fast routes and manage your team in a snap.
When you're running a business, your customers take top priority. 
You want to keep them satisfied, helping build loyalty so that they buy your products or services repeatedly. 
And if you're lucky, they might even tell their friends and family about what you've got to offer — or write you a positive review online.
If part of your business model consists of shipping products to customers (say, because you're an eCommerce shop), prompt and reliable logistics services are essential for a great customer experience.
When delivering goods to customers, you want to get it right every time — no exceptions. 
Late or lost shipments can lead to disappointed or frustrated customers (and calls to your customer service line).
To keep customers satisfied, you might need to offer rush shipments. Overnight, next-day, or 48-hour delivery options can help get your business's goods to consumers faster.
The result? Happier customers. And you, as the business owner, get to breathe a sigh of relief.
Unfortunately, logistics companies may not deliver 24/7, even during the week (find out when most delivery providers cut off services for the day). 
For example, many have standard business day hours. On top of that, Sunday is often a rest day for logistics companies — so not all of them offer services on this day.
So, as a business owner, it's up to you to do your research and make sure that weekend delivery downtimes won't interfere with your goods getting to your customers by the designated delivery time.
Doing research? Not so fun. Don't worry, though — I've done the work for you. Here's an overview of which shipping services operate on Sundays (and which ones don't).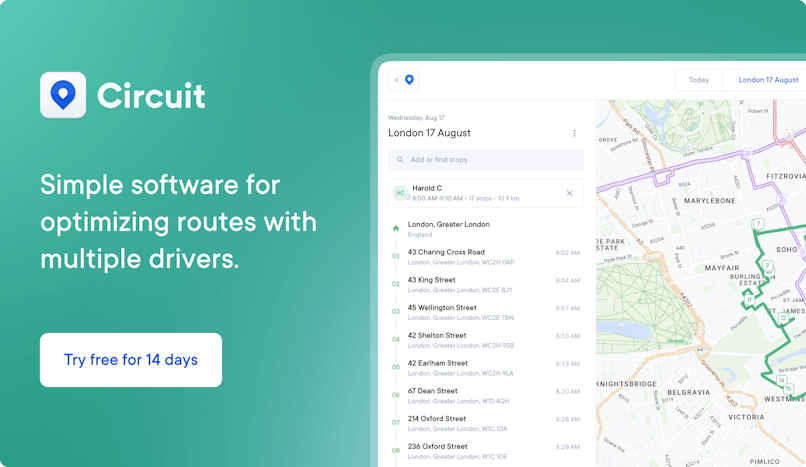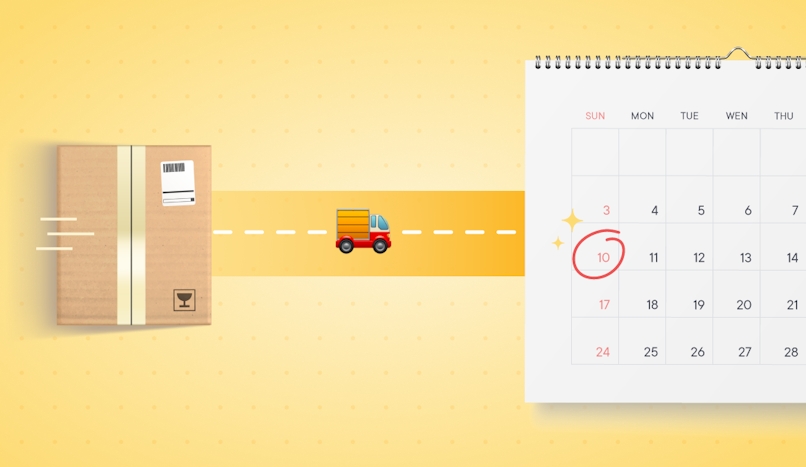 Do mail carriers deliver on Sundays?
We all sometimes need to make deliveries outside of the working week.
Each mail carrier  has a different schedule for what days of the week and times they deliver. 
You might be able to get Saturday delivery but not Sunday delivery. Others offer weekend delivery for more money.
So, if your business needs to ship packages on Sunday, which delivery service is right for you?
Let's uncover some of the biggest names in the business: FedEx, USPS, UPS, and DHL and find out if you can count on them to deliver on Sundays.
Does FedEx deliver on Sundays? 
The good news is that FedEx offers delivery on Saturdays and Sundays, with FedEx Ground delivering to nearly 95% of the U.S. population on Sundays. 
However, there's a $4 flat rate residential surcharge added to the cost of each residential delivery (not commercial delivery) — but this is regardless of the day of the week.
As a rule, FedEx won't charge you extra for Saturday or Sunday home delivery.
Of course, other factors can affect the price, like the destination. FedEx uses zones to determine shipping based on distance.
The farther away, the more shipping costs. Other factors that can impact the price include package type, size, weight, and density. 
FedEx has an online rate calculator that you can use to figure out how much a shipment will cost.
Does the USPS deliver on Sunday? 
You can't get United States Postal Service (USPS) package delivery on Sundays as part of their standard service. 
However, it's possible for you to get Sunday deliveries for USPS Priority Mail Express packages (which will cost you more for the fast delivery). 
The USPS may also deliver certain Amazon packages (like Amazon Prime packages) on Sundays.
USPS Priority Mail Express offers a next day or two-day delivery guarantee (by 6 pm) and flat-rate pricing. The service includes USPS tracking and up to $100 on most packages.
The USPS has a detailed price list that can give you an idea of costs. However, the exact price will depend on details like the shipping distance, package weight, size, and type. 
For example, the envelope flat rate is $26.95, while the padded envelope flat rate is $27.50.
Does the UPS deliver on Sunday? 
You cannot get Sunday delivery with the Standard United Parcel Service (UPS) services. 
However, you can get Sunday delivery through the UPS SurePost service. Of course, if you want that extra-fast delivery, expect the shipping rates to go up a bit! 
Find the UPS posts general rates for their SurePost services online.
The exact cost of your package will depend on details like its size and weight — and the distance you need to ship it. 
For example, a one-pound package zipped within zone 2 (the closest distance) starts at $9.81, while the same package will start at $12.29 for delivery in zone 8.
Does DHL deliver on Sunday? 
Of all the delivery services listed here, DHL is the most limited in terms of weekend services. 
You cannot ship deliveries with DHL on Sundays in the United States, although it does offer weekend services to some countries in Europe and Asia.
Still, these weekend services are largely limited to Saturdays. 
For example, when DHL appealed to the German government to permit Sunday package deliveries in the COVID-19 boom, Germany denied the request. 
In short, if you're a business owner seeking Sunday delivery options, it's best to go with a different delivery service on this list.
Can you ship a package on Sunday?
As you've read, Sunday delivery services vary significantly depending on the delivery service. 
The same is true if you want to send something on a Sunday.
FedEx allows eligible businesses to schedule pickup services for Saturdays and Sundays. You can find out how to qualify (for example, you have to be enrolled for this service through a FedEx account executive).
In contrast, the USPS doesn't pick up packages on holidays or weekends. 
You can ask for a Sunday pickup, but it won't actually happen until the next scheduled delivery day (which would be Monday, unless the following Monday is a postal holiday when post offices are closed). 
Also, be aware of the limitations on USPS package pickups.
Meanwhile, UPS only offers pick-up services on Saturdays — not Sundays.
Finally, DHL doesn't operate on weekends in the US. That said, DHL offers weekend deliveries in a few other regions, like some countries in Asia and the European Union (EU).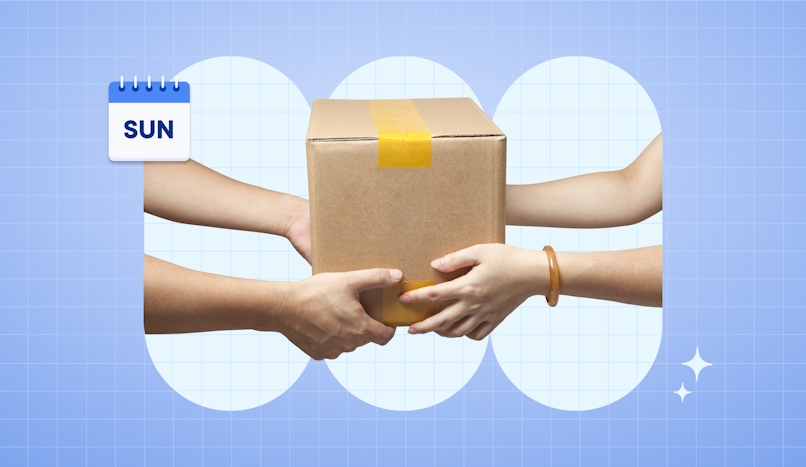 Alternate option: Handle your own business deliveries
Shipping options are limited on Sundays. 
What can you do as a business owner to address the gap?
Start your own delivery service. 
If your business focuses on last-mile delivery (not long-distance or international shipping), this can be a reasonable option.
If you own a local restaurant and want to do fast meal delivery late at night, handling your own driving team is easier than using existing delivery services.
If you manage a local delivery business, like a dry cleaner, florist, or pharmacy, you can also benefit from having your own delivery service. It eliminates the need for a third-party platform and saves on shipping costs.
This puts the control in your hands and increases flexibility.
Want to deliver on Sundays? With your own team, it's no problem. Plus, you have greater versatility. 
For example, you can pick your vehicles. If you're a caterer (like this business, which uses Circuit for Teams), a refrigerated van helps safely transport food.
You can also hire your own team of drivers (hint: this article tells you how) and manage them with the help of a tool like Circuit for Teams. 
With Circuit, you can plan the fastest delivery routes (perfect for those time-sensitive orders), taking into account details like one-way streets and costly delays caused by construction obstructions or snarled-up traffic.
You can then assign routes to your individual drivers. Each driver can access their route through their own mobile phone. 
Meanwhile, with the help of GPS technology, you can track drivers' progress (find out why that's important). 
The Teams Circuit app for drivers also has perks to make their jobs easier, like a proof-of-delivery and turn-by-turn navigation with their favorite map app.
Save time and money by delivering yourself with help from Circuit for Teams
Ready to seize control of your own package delivery services? Circuit for Teams is here to help. 
With our routing software, you can plan and easily manage routes for an entire team of drivers. You'll save time on route planning and save money by eliminating the need to pay a third-party delivery service.
Circuit offers all the features you need in a top-quality route planner, like real-time tracking, proof of delivery, and integrations with tools like Google Maps.