11 minute read
How to Use a Routing App to Boost Efficiency in Your Delivery Process
A routing app can boost delivery efficiency with route planning and optimization, real-time route monitoring, and advanced features to streamline daily deliveries.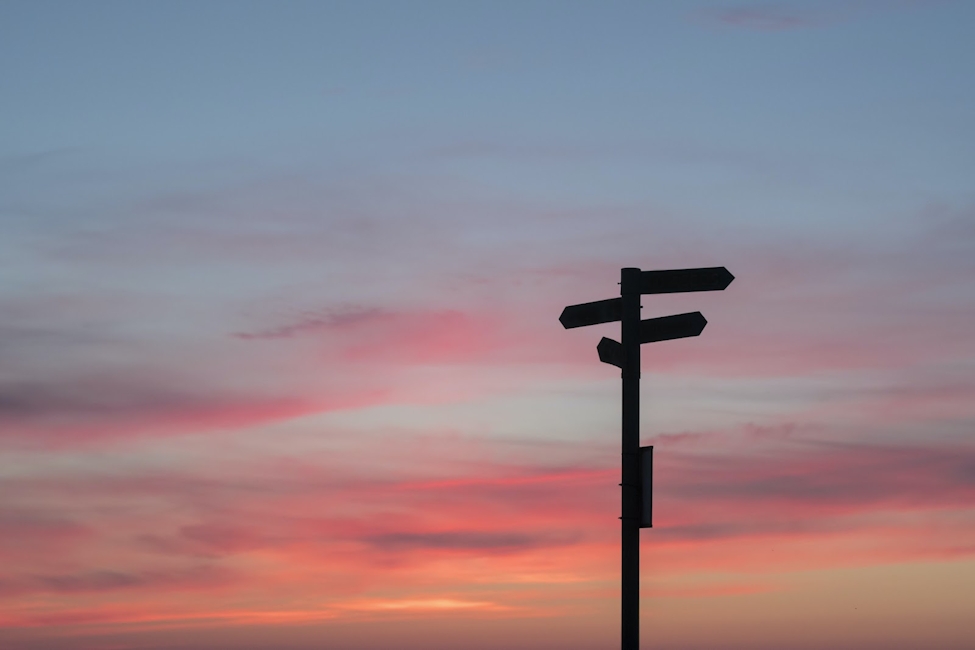 Businesses that want to improve their delivery processes will be on the lookout for the best routing app; one which helps them prepare and drive the most efficient, fast routes. This is because the longer drivers spend completing daily routes, the less profitable their company's margins are — because they're spending more on labor and fuel — as well as putting extra miles on the clock.
At the same time, a routing app can boost efficiencies in several unexpected ways. Creating an optimized route for drivers is just the tip of the iceberg. In our experience, delivery teams of all sizes and shapes benefit when their routing app also offers:
Route planning with parameters:
Route optimization software is severely limited if it can't factor in multiple drivers, priority stops, and time parameters.


Route monitoring:
This tells your dispatching office where drivers are located. It helps save time on the back end, in case your company needs to adjust any routes (such as adding last minute stops), or if a customer has called asking for an update.


Recipient order tracking:
This tells your customer when their package is arriving, which lets the customer prepare for its delivery and helps reduce the amount of redeliveries your team will need to make.


Proof of Delivery (POD):
POD can be either a signature or a photo of where your driver left the package. This helps resolve disputes between the customer, driver, and company. And depending on what you're delivering, signature POD may be required (e.g. alcohol or high-priced items).
Finally, the right routing app is going to be cost-efficient for your business. Plenty of routing apps are offered as one part of expensive, enterprise-size platforms that come with features you may not need, such as inventory management or integrations into accounting platforms.
We designed Circuit as a multi-stop route planner that can be customized to help every size company, from individual couriers, to small businesses, to courier teams. Our tool creates optimal routes, empowering delivery drivers to make their stops as quickly as possible — and it synchronizes communication between driver, dispatcher, and customer.
In this post, we're going to use real-world examples to show you how three different types of delivery teams benefit from using our routing app, including:
But first, we want to give you a general overview of how Circuit works.
If you manage a team of drivers and want a simple, cost-effective way to manage plan deliveries, manage their routes, and track them in real-time, sign up for a free trial of Circuit.
How Circuit's Routing App Makes Your Delivery Team More Efficient
Circuit's routing app has two sides: the driver side (a mobile app) and the dispatcher side (a web app). They work together to create a complete route management system.
To start route planning, upload all your delivery addresses into Circuit. You can do this by importing your spreadsheet list, or typing in your addresses manually.
If you do this manually, Circuit's software uses the same auto-complete feature as Google Maps, which means you don't have to type in the entire address to get the correct stop to pop up. Drivers can do this on the mobile app as well, which is great for when they need to add a last minute stop to their route.

And as we mentioned, you can also import your addresses from a spreadsheet. This is the most efficient way of doing it, designed for delivery teams planning larger multi-stop routes.
Let's say you're running a medical courier company that gets its orders from local pharmacies, for example. You'd download those orders into a spreadsheet and import the addresses directly into Circuit.
Once your addresses are loaded into Circuit, Circuit will optimize them into the fastest route possible. You can also set parameters before optimizing the route. Let's say you normally have five drivers but one called out sick. You can remove the absent driver and re-optimize the route.
You can also select time windows for certain stops.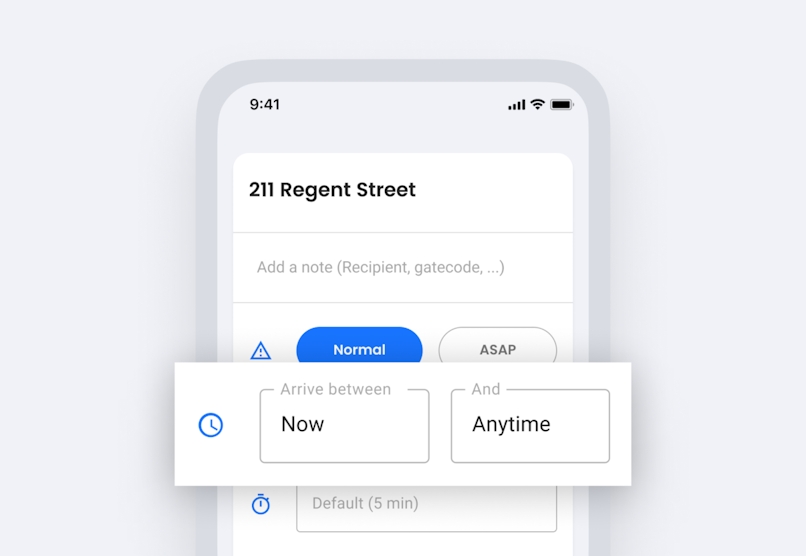 This feature was a lifesaver for one of our customers who runs a local retail store in Argentina. Pilar Ordonez uses our time windows feature to make sure all her wholesale deliveries are made before local businesses in her community shut down for siesta. Then, during that time, her driver switches to completing her direct-to-consumer (D2C) orders.
After your optimal route is created with the parameters you set — a process which only takes a few minutes — your drivers login to Circuit and start using their route in tandem with their preferred navigational platform to get the best driving directions.
Circuit works with most popular GPS sat nav platforms, such as Google Maps, Apple Maps and Waze. Plus, our Circuit app works with both iPhone/iOS devices and Android devices.
Once the route is in progress, dispatchers can follow along using Circuit's Route Monitoring feature. Route monitoring gives you a real-time update of where your drivers are within the context of their route.
Instead of just reporting the cross streets or geographical location of your driver, Circuit tells you where your driver is and what stop they're going to next.
This is helpful for two reasons.
Sometimes you need to make a change to routes in progress.

Let's say you're running a courier business that just received a late shipment at your warehouse. The customer will pay double if you can get the packages delivered before 5pm. You can reference your Circuit web app to see which driver is closest to the warehouse. Then you can contact the driver, notify them of the new shipment, plan any route changes, and create another route for them once they get back.


Sometimes customers call you for an update on their delivery.

Circuit offers client-facing order tracking, which we talk about more in the section below, but some customers prefer to talk directly to dispatch. If someone calls you for an ETA, you don't want to have to take down their information and call the driver — interrupting the driver's route, leading to further delays. With Circuit, you just have to look at your screen to provide the customer with an accurate update.
As we said above, we offer order tracking for your customers. Our recipient notifications help make your delivery team more efficient, especially if you're delivering something that requires a signature. Whenever your delivery driver has to re-attempt a stop, it adds time and miles to their route, cutting into your bottom line.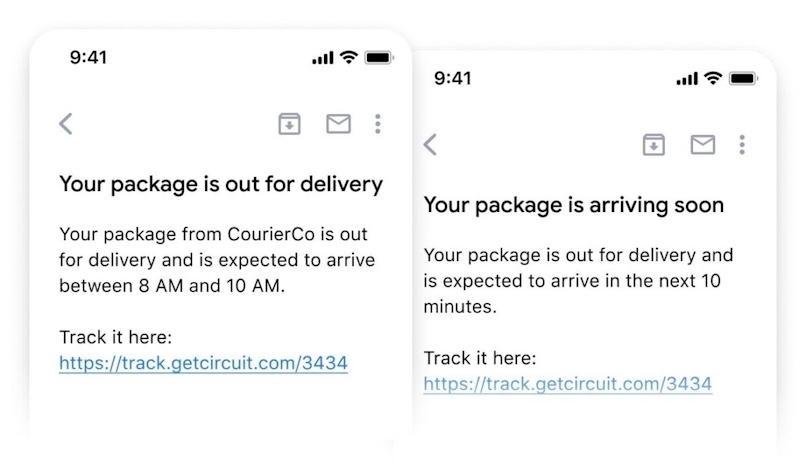 With Circuit, you can send an SMS message or an email to your customers notifying them their package is on its way. As the driver gets closer to their stop, the customer gets an updated notification with a more specific time window.
We also offer two different types of proof of delivery functionality:
Signature capture.
With signature capture, your delivery driver can use their smartphone to collect the customer's signature. You don't need any kind of smart pen, the customer can just use their finger to sign.


Photo capture.
If you need to leave a package but the customer isn't home, you can still collect proof of delivery by taking a photo. The driver snaps the photo with their smartphone and the picture is then uploaded into Circuit. Plus, a copy of this photo is sent to the customer along with a notification that their package has been delivered.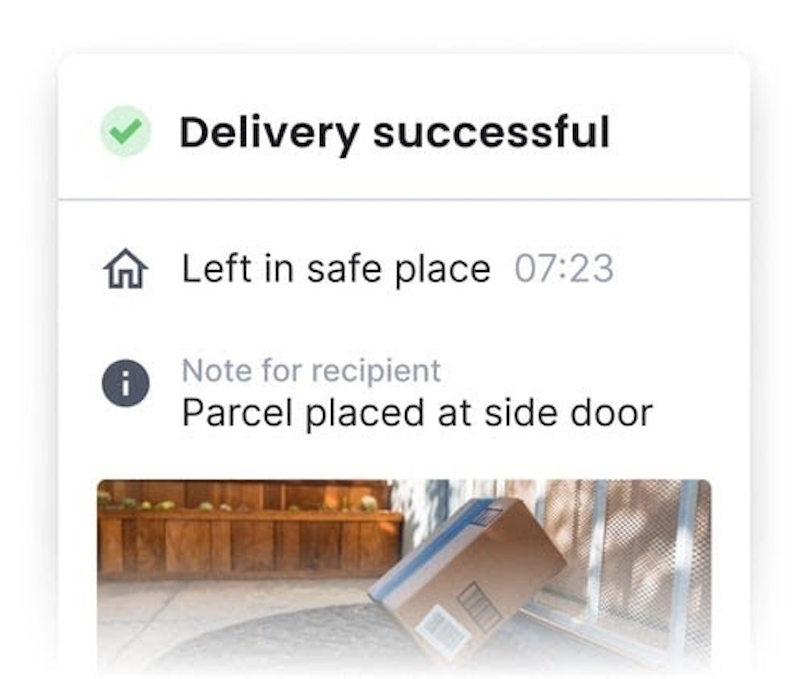 Proof of delivery helps businesses in more ways than one.
One of our customers, Sagar Dhaliwal was delivering food parcels on a subscription basis to his customers. But without fail, he'd get 1-2 customers a day calling to say they didn't receive their order.
At this time in his business, he wasn't using a routing app, which meant Sagar was bogged down with the time it took to plan routes for his drivers — along with extra operational tasks like fielding customer calls enquiring about their package's ETA. So the easiest solution was to just re-deliver another food order, instead of spending time trying to find out what happened to the initial order.
But when he started using Circuit, Sagar had his drivers collect proof of delivery — with either a signature or photo. Almost immediately his delivery drivers no longer had to make any redeliveries for missing orders. Sometimes customers still called because they couldn't find their food parcel, and Sagar just looked up their record on Circuit and referenced the photo his drivers took of where they left the parcel.
To recap, our route planner app is designed to make your deliveries more efficient by:
Creating the best route;
Letting dispatch know where their drivers are in case they need to make route adjustments;
Giving drivers the information they need to complete their stops quickly;
Providing customers with accurate updates of routes in progress and proof of delivery.
How Individual Couriers Can Use Circuit for Routing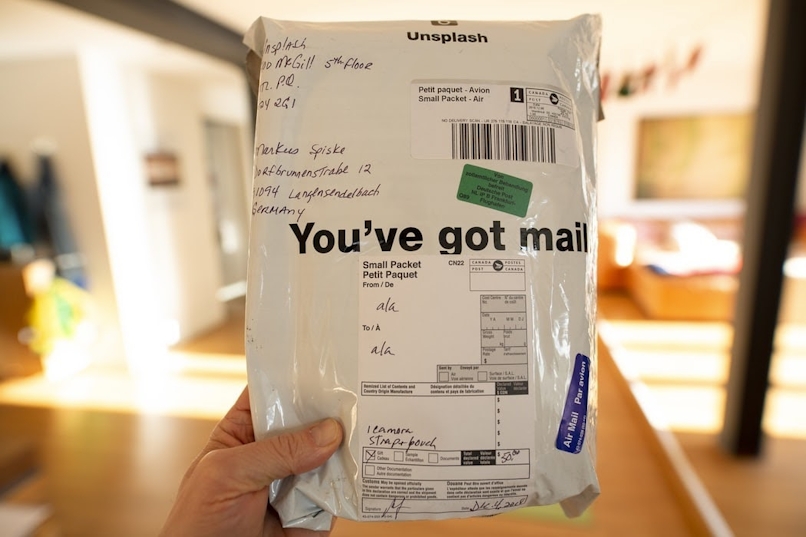 Couriers who work as contractors for big delivery giants such as FedEx, DHL, and Amazon are often just as motivated to finish their routes as quickly as possible. This is because contractor delivery drivers are usually paid by the stop, which means the more stops they can do, the more money they can make.
We recently spoke to a courier who had this exact arrangement. Sagar Khatri was looking for a routing app that would help him make his deliveries as quickly as possible.
By using Circuit, Khatri was able to:
Plan how many deliveries he could make.
Before Circuit, Khatri had to estimate how many same-day deliveries he could make when loading his truck at the warehouse. But when he started using our routing app, he was able to load the addresses into the app and calculate how long his route would take. Then, if he had time for more stops, he'd load more packages.


Make more stops in less time.
It's nearly impossible to optimize a route without route planning software, due to thousands of variables involved in multi-stop route planning. Before Circuit, 50 stops took Khatri roughly 8 hours. After using Circuit, he could complete 50 stops in 4 hours.


Spend less time at each stop.
Khatri also benefited from our notes feature in Circuit. When loading his delivery vehicle, he'd put in a note next to a customer's address describing what the package looked like. This way when he got to the stop, he'd look at his phone, see his description, and find the package quickly.
With a faster route — and a faster average time spent at each stop — couriers can take on more orders, while increasing their income and lowering their costs (gas mileage and labor).
How Teams Can Use Circuit to Scale Up Their Delivery Operations
Dispatchers who are managing courier teams are often dealing with high quantities of stops divided amongst several couriers. We recently spoke to a bicycle courier who started with just two couriers but with the help of Circuit, grew to 5+ couriers making 400+ stops a day in less than a year.
But this courier needed something unique — it needed a routing app that gave their drivers the freedom to re-optimize the route from their mobile app.
This courier company delivers medications to patients throughout a busy metropolitan city. Their couriers handle two types of orders: 1) medication orders for customers who receive refills on a schedule and 2) medication for customers who dropped off a script at the pharmacy that same morning.
The couriers arrive at the pharmacy with an optimized route — based on the recurring refill schedule but then the couriers have to add new stops to the route and re-optimize it.
Without a tool like Circuit, the couriers would have to call dispatch, tell them the addresses for the new stops, and then wait until the new optimized route is sent to their device.
By empowering couriers to re-optimize routes based on last-minute changes to the schedule, Circuit helps courier companies save time. That saved time lets delivery managers work on hiring more drivers and growing the business.
Plus, Circuit is a good routing app for courier companies looking to grow, as we offer unlimited stops. This means you're not going to be charged more as you take on new clients.
How Local Businesses Have Used Our Routing App to Increase the Number of Same-Day Deliveries
Not every delivery team is a large courier company making hundreds of stops per day. Sometimes local businesses start offering delivery services to gain a competitive edge over the competition.
When a small local business is using a delivery route planner app, it needs to be:
Easy to use.

We're talking about one or two owners who are busy with their other managerial duties and can't afford to become full-time delivery managers.


Cost-effective pricing.

Small local businesses aren't usually operating with wide, generous margins. It wouldn't do a local business any good to offer local delivery to increase sales, just to see their profits get sucked up by the technology needed to offer local delivery in the first place.
We've talked to several different small businesses, from a local bakery in Edinburgh to a craft brewery in Ontario. And for each business the goal was the same: to increase delivery operational efficiency and maximize a valuable revenue stream.
Due to their tight budget, smart businesses sometimes try to create their own multi-stop route in tools like Google Maps. But they quickly realize that doesn't work. Those free tools are great for providing turn-by-turn directions and real-time traffic updates, but bad for everything else. (For example, Google Maps can't make a route that's longer than 10 stops at a time.)
One of our customers — OK! Kombucha — went through a similar learning curve. They started out as a wholesaler without local delivery. Then, due in part to the COVID-19 social distancing rules, they started offering direct-to-consumer deliveries but only used free tools to plan routes. They then realized the value of getting an advanced routing app, and are now using Circuit to scale up their local delivery team.
When OK! Kombucha switched to direct-to-consumer deliveries, they were making more deliveries each day, but in smaller quantities. So the owners knew they needed to increase efficiencies to keep their margins from shrinking. When the owners started making deliveries, it took them 7 minutes to complete a single stop. They were using the Shopify app (for customer information), the Google Maps app (for GPS navigation and route planning), and their own messaging app (to communicate with the customer).
Once they started using Circuit, the delivery process was streamlined and stops that took 7 minutes now take 2 minutes. A saving of 5 minutes per stop equaled saving 12.5 hours a week in labor costs.
Are You Ready to Plan More Efficient Routes?
A great routing app is built for world-class route optimization, but it doesn't stop there. When you're planning your daily deliveries, there are other critical features to consider, such as:
How orders are loaded into your routing app;
How your routing app works in tandem with your navigation app;
How customers are alerted to incoming deliveries;
How dispatch is able to work with their delivery drivers;
How proof of delivery is captured.
When you look at the full picture of your delivery operations, you start to see where you can improve efficiencies. And, as we said above, by processes more efficient across the board, you're going to be spending less money per stop, thus increasing your profits.
If you manage a team of drivers and want a simple, cost-effective way to manage plan deliveries, manage their routes, and track them in real-time, sign up for a free trial of Circuit.