9 minute read
How to Start a Cleaning Business in 7 Steps
Thinking of starting a new business? Here's a step-by-step guide for building a successful cleaning business.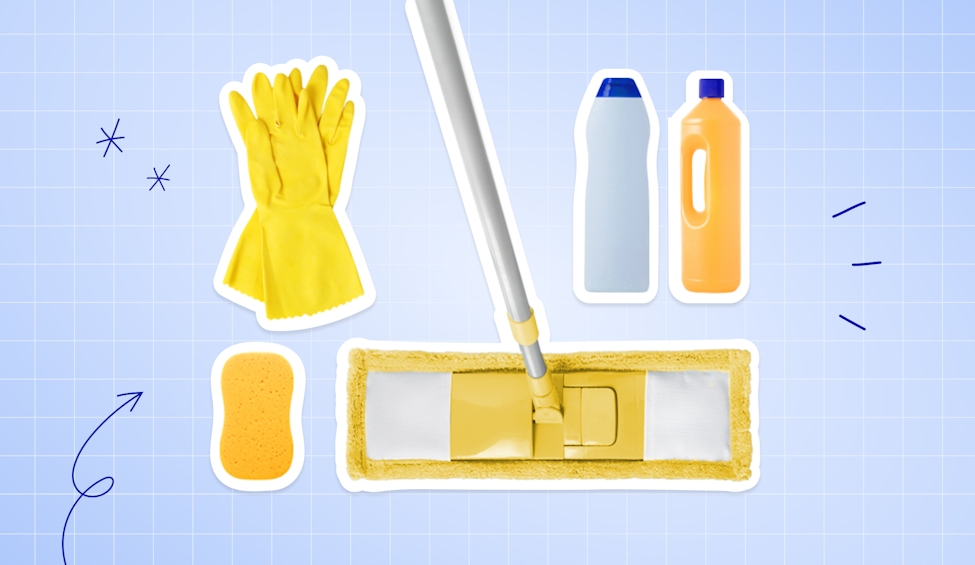 Thinking of sending your cleaning teams out for jobs? Use Circuit for Teams so they spend time cleaning instead of getting stuck on the road.
Starting a cleaning business could be right for you. 
Why? 
For starters, you know what customers are looking for since you've probably been doing it for a long time. 
Cleaning is a non-seasonal, high-demand, and low-cost business idea. 
Think about it. 
Cleaning is an everyday necessity for many people at home and work, and all you'd need to service your first few clients is some supplies and a couple of dedicated workers. 
But can you make enough with a cleaning business? 
Absolutely. 
A residential cleaning business can earn you anywhere between $36,000 and $100,000 a year — and even more once you start expanding. 
I'll go over everything you need to know to get your own cleaning business off the ground.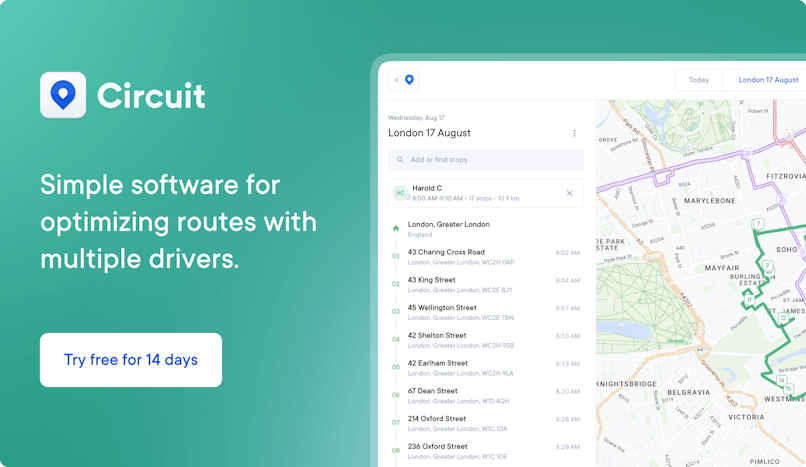 Is it worth starting a cleaning business?
The demand for janitorial services grew by 7.7% annually from 2017 to 2022. 
Cleaning businesses, in general, have great market potential and can be a great startup idea for you. 
Here's why we think so. 
A cleaning company is always in demand because, well, everyone needs to keep their houses and offices clean. 
Unlike businesses like gift shops and sports equipment shops, cleaning businesses aren't seasonal. 
No matter the season, people need cleaners. 
Constant demand means a constant supply of customers, which means your business will always be up and running. 
As for startup costs, all you really need to start the business are cleaning supplies like detergent, surface cleaners, rag cloths, mops, and vacuum cleaners. 
Add a couple of workers and a vehicle or two, and you'll have everything you need to start taking service requests. 
This makes cleaning businesses attractive for those looking to start a stable and profitable business.
What's more? 
Market projections say the global market for home cleaning services (not including commercial cleaning businesses) is expected to reach $10 billion by 2026. 
So, a cleaning business can turn out to be a great business venture.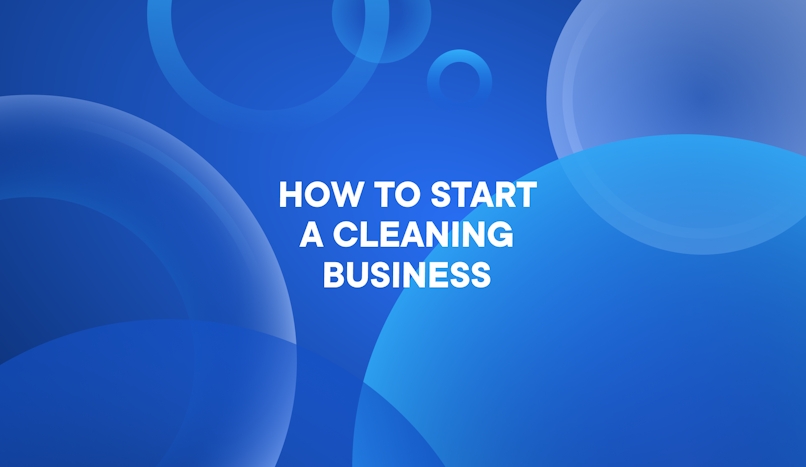 How to start a cleaning business in 7 steps
Launching any business can be challenging. 
There are no easy answers to questions like who to hire, how much money to invest, and how to find your first customers. 
My goal is to help you come up with actionable answers to these and all other relevant questions. 
Here are six steps designed to help you start a cleaning business. 
Step 1: Determine your services and target market 
You can offer several types of cleaning services, including: 
Residential cleaning services: These relate to domestic or house cleaning on a one-off or contract basis. 
Commercial cleaning services: These cover office spaces, industries, schools, hospitals, and community spaces.
Janitorial cleaning services: These relate to the daily maintenance and cleaning of commercial spaces. 
Sanitization services: These include disinfecting homes, hospitals, schools, and commercial spaces and keeping them safe from harmful viruses and bacteria. 
Pressure washing services: These use high-pressure streams of water for hard-to-clean surfaces, like factory floors, vehicles, moldy walls, carpets, and more.
Laundry cleaning services: These cater to both homes and businesses (like hotels), washing bed linens, towels, and clothing in commercial-sized washing machines. 
Green cleaning services: These sustainable services avoid using harsh chemicals and instead use organic cleaning solutions and agents that are more eco-conscious. 
Each of these services can be broken down into subcategories. 
For instance, some businesses may focus exclusively on window cleaning or walls and floors. 
Meanwhile, others might offer upholstery and carpet cleaning. 
And finding a niche can be a game-changer — especially if you can find a service with a significant market opportunity. 
Spend time researching existing businesses and market trends in your area. 
Look for businesses that do well and research the services and products they offer. 
Take special note of the unique services that set these businesses apart. This can be any special discounts or services that work well for them. 
How can you find out what these are? Through customer reviews.
Customer reviews on Yelp and Google can help you find gaps in the market and understand what customers need. 
It can also help you determine your business's focus area. 
What part of the business has better prospects in your area: residential or commercial cleaning businesses? 
What can you specialize in?
You should be able to answer these questions based on thorough market research. 
This includes figuring out your buyer persona (a model of your target customer based on demographic info), the qualities they value most in a brand, and how to build your business around them. 
It also includes competitive research, where you find out what your competitors charge for their services and how they set themselves apart from the competition. 
Step 2: Develop a business plan
You'll need a good business plan before legally forming your business and pitching it to investors. This is an important document that includes: 
A brief summary or an elevator pitch of your business
The startup costs you estimate through market research
Desired management structure
Financial goals and projections 
You can include other sections, like a breakdown of the funding needed and how you'll use it, an appendix to help people navigate the document better, and a description of the exact services you plan to offer.
The plan should cover a period between three to five years — ideally with quarterly and monthly breakdowns for the first year. 
The Small Business Administration (SBA) offers business plan templates to help you get started. 
Step 3: Legally form your business 
Setting up a cleaning business means you'll have to take care of a few legal things.
Choose a business structure. There are several types of business structures. As a startup cleaning business, you might consider a sole proprietorship — which gives you full control of your business and is also the easiest to form — or a limited liability company (LLC) — which can help protect your personal liability. 
Decide on a business name. Your business name should clearly communicate what your company is about and the kind of values it stands for. Be sure to do some online research to confirm your chosen name isn't already in use. If you plan on doing business by another name, you'll also want to register your business as (DBA) name. Learn how to choose a business name.
Register your business. How you register depends on your business structure and location. Most states require you to register your business name with state and local governments. Learn how to register your business.
Apply for federal and state tax IDs. If you plan on hiring employees, opening a business bank account, or paying federal taxes, you'll need an Employer Identification Number (EIN). You can apply for one on the Internal Revenue Service (IRS) website. If you are liable to pay state taxes, you might also need a separate state tax ID. 
Apply for business licenses and permits. You may need multiple licenses and permits depending on where your business is located and the products you use or sell. On top of checking the SBA website, you'll also want to refer to your state's secretary of state website for more information.
Open a business bank account. Your EIN will help you open a business bank account to handle all your business transactions. You want this type of account to make and receive payments, pay employee salaries, and file applicable taxes. 
Get business insurance. Like any other business, your cleaning business faces risks. You may want general liability insurance to cover these risks. And if you plan on having work vehicles to transport your cleaning equipment, you'll want to look into commercial vehicle insurance. Additionally, you want workers' compensation insurance if you plan on hiring employees. Here's how to get business insurance.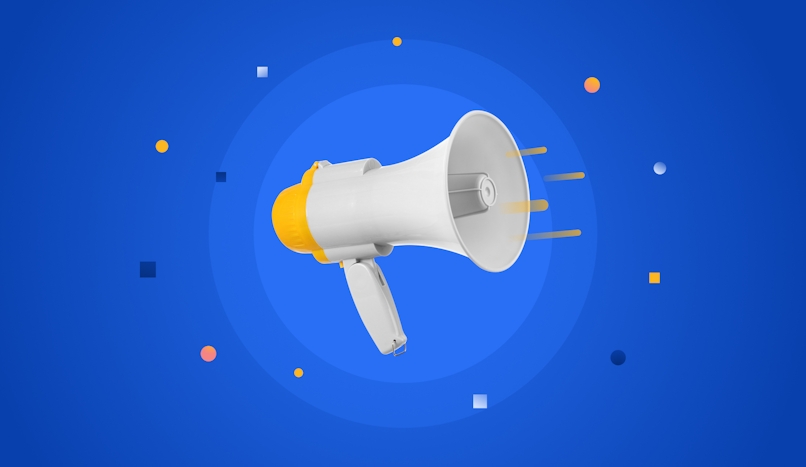 Step 4: Get the necessary cleaning supplies 
You'll want a steady stock of daily essentials, such as gloves and other protective equipment, mops and brooms, cleaning chemicals, and disinfectants. 
Your supplies will depend on the type of cleaning services your business offers. 
For example, house cleaning services might need floor cleaners, disinfectants, and mops. 
Meanwhile, commercial or industrial cleaning services may involve specialized cleaning equipment and cleaning products like steamers, pressure washers, and bleach.
Also, decide between disposable and reusable supplies. 
For example, you may need to dispose of some supplies (like cloth rags) after a single use to help prevent cross-contamination. 
You can use others, like scrubbers and mops, several times. 
Stock supplies well enough to meet sudden spikes in demand and unexpected supply shortages. 
Take the time and effort to find suppliers so you can build reliable, long-term relationships. 
Look for suppliers with a proven track record. Established suppliers are likely open to mutually beneficial payment terms. 
Finally, try to use industry-certified cleaning products and supplies. 
For instance, products with the Green Seal or the Good Housekeeping Green Seal certify that they are safe for human health and the environment. 
Step 5: Market your business and get clients 
Getting those first customers can be the hardest part of building a new business. 
But as long as you've identified your target audience, you don't have to have a huge marketing budget. 
Here are some best practices for getting your business off the ground: 
Spread the word. Put up flyers around the neighborhood or in a local newspaper. Ask your friends and family to make some noise about your business in their groups. People are more likely to try out a brand based on word of mouth than on an expensive ad campaign. 
Get online. A website is pretty much the minimum requirement nowadays for small businesses. But it's not enough. You're more likely to connect with your target audience on social media platforms like Facebook, Twitter, and Instagram.
Advertise on a marketplace. Online marketplaces like Nextdoor or Handy can give a lot of exposure as homeowners search for service quotes. These sites can help you find your first customers and strike relationships with potential clients. 
Make the most of reviews. Ask new and existing customers to write honest reviews about their experiences with your business. Respond to each review and advertise them prominently on your website and social media pages. Potential customers are a lot more likely to try out a business with some reviews than those with none. As for bad reviews, respond to them politely and try to make the best of the situation by being calm and courteous. 
These are just some marketing options available to help turn your undertaking into a successful cleaning business. 
Step 6: Manage your income and expenses 
For small business owners, nothing is as comforting as the first signs of stability and success. 
But as the money starts to flow in, invoicing, accounting, managing transportation costs, and bookkeeping become really important. 
This is especially true if you're already a cleaner wanting to take the next step without much business knowledge.
Thanks to extensive online resources and software, managing your finances has become a much easier job. 
These smart tips can help you manage your finances well: 
Set up a business bank account. Use your preferred bank to create a business account. This account is central to upfront costs, revenue collection, expenses, and fulfilling your tax obligations. Bank accounts are important for your business because they allow you to borrow more money through credit and look organized and professional to your clients. 
Create a logbook. This is so you can keep track of your cleaning jobs and revenue. File every job to include the date, customer name and address, start and end times, hourly rates, fees, and total costs and expenses. 
Use online accounting software. Automated accounting software allows you to track receipts, invoice clients, and manage your books at the same time. These software solutions are miles ahead of manual accounting methods like Excel sheets and invoice templates. 
Step 7: Grow your cleaning business 
Small successes are stepping stones to bigger goals. 
Now that you've got past the grunt work needed to establish a cleaning business, you might be thinking of scaling up. 
The following tips can help you keep your business growing: 
Develop partnerships. Partnerships with local businesses are a proven way to build mutually beneficial relationships. For instance, a tie-up with local households offering bed-and-breakfast services can give you steady work throughout the year. You can work out similar partnerships with a local gym, a pub, or a day care center. These places must be clean and ready for customers at all times. Partnering with them can help you get steady, constant business. 
Network your business. Making new connections through networking can work to your advantage. For example, you can talk to business owners in your area—either cleaning businesses or others that might benefit fro your services (like hotels). Networking can help you get useful tips and new customers through recommendations and partnerships. 
Create a referral program. A customer referral program helps businesses strengthen relationships with existing customers while bringing in new ones. For example, you might offer a one-time incentive like a discount or free cleaning service for customers who send new business your way. 
Use the right technology. Getting ahead of the competition in the cleaning business comes down to who does it consistently better and more efficiently. For example, if you have multiple cleaning crews driving around town all day, routing software like Circuit for Teams can help you optimize their routes while notifying clients about expected arrival times.
Circuit for Teams can help optimize your cleaning business routes
Keeping up with the latest technology can help you stay ahead of the curve in the cleaning industry. 
It can help you keep customers informed, get your team to cleaning sites faster, and reduce expenses.
Circuit for Teams is one example. 
Our software can help you plan the most efficient routes for multiple drivers. And you don't need to be a technical whiz to do it. 
All you need is a list of stops and a list of drivers. 
Our software will come up with optimized routes for each of them in minutes. 
These routes can help drivers make quick and efficient deliveries. 
This way, your cleaning crews can cover more cleaning jobs in less time. 
Your customers will also love the fact that Circuit for Teams sends automatic updates to keep them informed about when to expect your crew.