16 minute read
How to Interview Drivers: 5+ Tips for Finding the Best and Red Flags to Consider
From delivery driver interview questions to red flags, get tips on hiring the best job seekers for delivery driver jobs.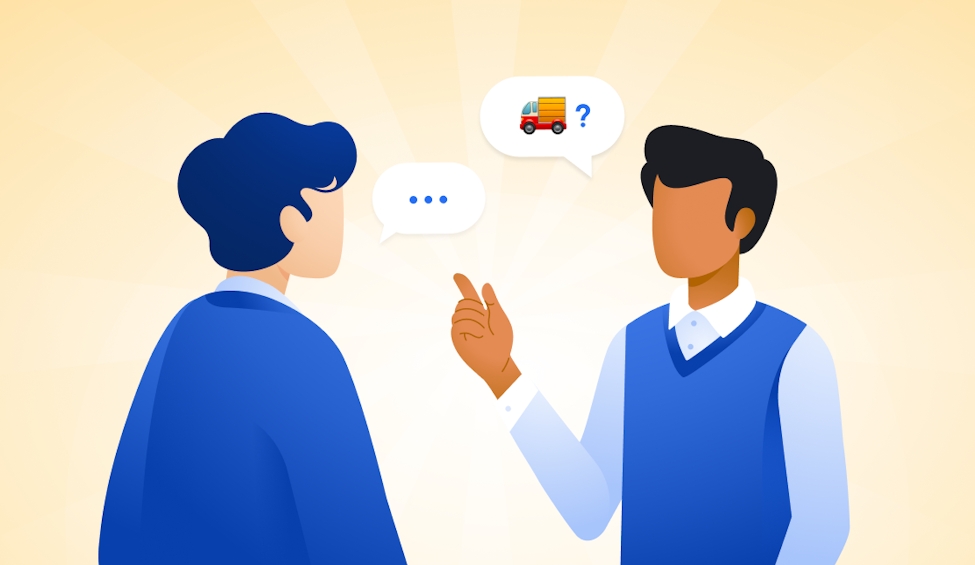 So, you've got great drivers. Now, you need the best routes. Circuit for Teams can optimize delivery routes for faster deliveries and happier customers.
Great delivery drivers can have a big impact on the overall success of your delivery business.
According to our survey of 275 people who regularly receive packages through delivery services, almost 41% of respondents say getting their package on time is the most important thing for excellent customer service and a great delivery experience.
Customer satisfaction also depends on things like delivering the right package to the right place and being careful with packages.
Want to have a good laugh (cringe)? Check out this compilation video of some hilariously terrible delivery fails. You've probably seen the classic toss-and-go technique.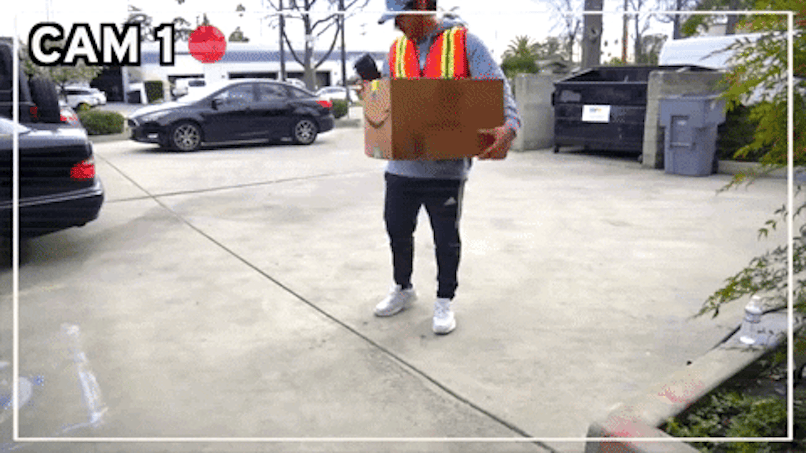 But I have to say the USPS worker who yeeted the mail into the trash bin so she didn't have to deliver it really gets a gold medal for awfulness.
But delivering on time, every time is about more than making your customers happy.
It's about making money.
And that's why you need a reliable team.
Great delivery efficiency and the best of the best when it comes to delivery drivers can help boost your profits. 
But how do you find the best of the best?
And what are some red flags to watch out for during the interview process?
In this guide, I cover everything you need to know — including tips for finding the best delivery drivers for your business, interview questions you should ask, job interview tips, and red flags to look out for when meeting job seekers.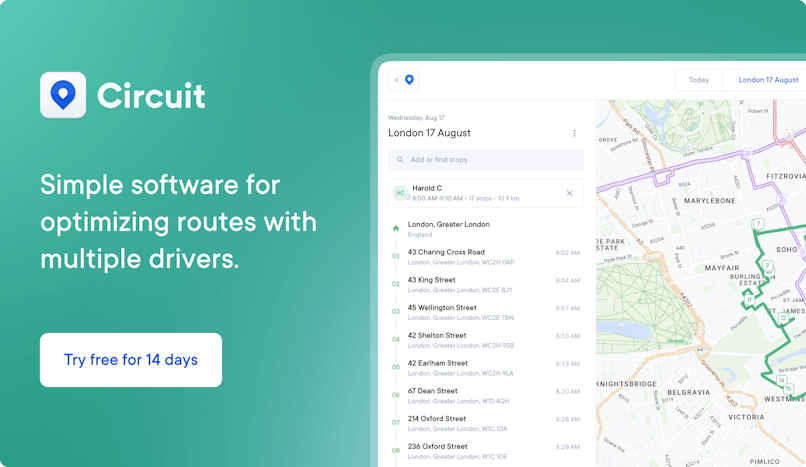 The importance of finding the right drivers for your business
Choosing the right delivery drivers for your business makes all the difference between getting one of these:
Or one of these:
Crappy drivers eat into your profits and negatively impact your business by costing you time and attention and giving your brand a bad name.
A great driver boosts customer satisfaction and your profits. Fast deliveries mean more jobs completed in a day and more money for your business.
Let's take a look at what makes a "great" delivery driver so great.
What traits do the best delivery drivers have?
Hiring delivery drivers isn't as easy as grabbing the first person you see who needs a job and giving them the keys to the company truck.
But if you're just starting your delivery business, it can be hard to know what you need. Here's our guide on how to start your delivery business.
The best delivery drivers have a few key traits that set them apart from the rest:
Punctual: They always arrive on time and are ready to work. For your packages to be on time, your drivers need to be on time.
Reliable: You can count on them to show up for their shifts and do their job. If your driver is scheduled to come in today and they don't show, you miss out on deliveries and money!
Careful: They take care to handle packages carefully and safely. We've already seen a few examples of how improper handling can result in damaged goods, which can eat into your profits. You need someone who understands the importance of proper handling.
Communicative: They update you on the status of their deliveries and any issues they encounter. Do you want to find out the delivery truck broke down at the end of the day or right when it happens so you can develop a contingency plan? Do you want your driver to communicate misunderstandings and ask questions? Or do you prefer them to fake it, get it wrong, mess it up, and then find out they never understood in the first place?
Flexible: They can adapt to changes in the schedule or route as needed. Out on the road, sh*t happens. Traffic, road closures, and delays are all part of the job. You need someone who can go with the flow, take obstacles as they come, and make the best out of a bad situation.
Excellent time management skills: They can plan and follow their routes efficiently. Picture this: Your driver arrives at a customer's home and takes 10 minutes to find the right package. On the way to the door, they literally stop to smell the roses. They amble up to the door, taking their sweet time. They ring the bell and decide to hang out for five more minutes, waiting for them to answer. They realize they didn't need a signature, leave the package, and slowly walk back to their truck. Welp. There goes at least 15 minutes. Time is money when it comes to deliveries. Don't hire anyone who doesn't know how to manage their time efficiently.
Responsible: They take their job seriously and understand the importance of delivering packages on time and in good condition. This goes hand in hand with being careful. But it goes a little deeper. You want to hire someone you trust. When your drivers are out there making deliveries, they're representing you, your brand, and your company. Make sure you're being represented well. Last but not least, your drivers should have spotless driving records, as that keeps company insurance low, and it's good reassurance that you have a safe but efficient driver.
Problem solvers: They can troubleshoot and find solutions to problems that may arise during a delivery. An upset customer approaches your driver with a complaint. There's a road closure on their usual route. There's no one there to sign for the delivery. There's a sketchy person claiming to be the customer. How will your driver handle problems that arise on the job? A good problem-solver figures out how to tackle issues that arise (or at least asks for help).
No matter the delivery driver job, communication skills, reliability, time management skills, and the other five-star traits on this list are always important.
These skills are the essential ingredients of a good delivery driver. They address the specific traits a delivery driver needs to excel at their specific tasks.
But how can you determine whether your candidates have what it takes to fill your delivery driver position?
Let's get into some helpful strategies to use through your hiring process.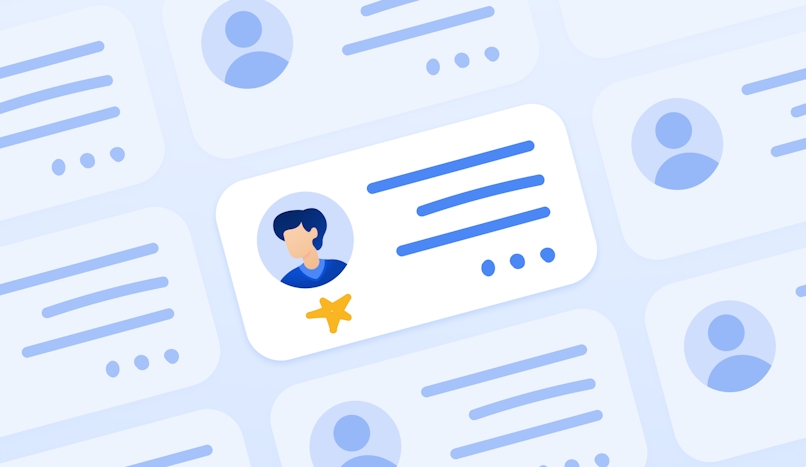 5+ tips to find the best drivers
As a hiring manager or decision-maker, you need the skills to filter through your job seekers and find your next Aladdin. 
You know, your diamond in the rough.
The good news is that you don't need a magic lamp to make it happen.
It all starts with a strategic hiring process tailored to identifying the traits and requirements you seek.
From crafting a clear delivery driver job description and researching common interview questions to red flags to look out for during the job interview, we've got you covered with great tips for finding your next employee or contract delivery driver.
Make your job posting stand out to drivers 
You can post your job listing all over the internet, but you won't get the response you're looking for if it's poorly written.
Your job description tells your potential new hire what they need to succeed in the role and what they get out of it, too.
It's important to make sure your posting is clear and concise, so you can find a candidate who's interested in what the job actually entails — not an idea of what it might be like.
When writing your job posting, be sure to include:
The qualifications you're looking for in a driver. What kind of prior driving experience do they need, or are you willing to train? Do they need a special driver's license like a CDL?
A good idea of what their schedule will be like. Are you hiring for a specific shift? Is this a full-time position, part time, or flexible? Are they considered an employee or independent contractor?
If you'll be doing a background check. What kind of things would disqualify them for the position? Do they need a clean driving record?
An overview of the job duties and responsibilities. What does a typical day look like? What kind of goods will they be delivering? What kind of vehicle will they be driving?
Information about the salary and benefits you're offering. What's the starting pay? Are there any incentives or bonuses?
A link to your online application or contact information for how to apply.
Find more tips on how to write a killer job description.
There are a lot of jobs out there, and it can be hard to stand out from the crowd.
One way to stand out is to emphasize your unique company culture and job perks.
Do you offer flexible hours, a casual dress code, or amazing company parties? 
Be sure to include that in your job posting to attract drivers looking for a company where they can feel like part of a team.
Use your job description to highlight some of the skills above. 
Make a list of the skills you desire. This can be as big as excellent customer service and knowing how to handle an upset customer to something as simple as someone who loves to drive for long periods.
Feel free to copy our job description template.  
Make sure the best drivers see your job posting 
If you want to hire delivery drivers, it's important to post your job in places where top drivers look. 
This can help you find the best drivers for your business and reduce the time it takes to fill the position.
Some good places to post your job include:
Driver-specific job board websites. Websites like Betterteam, Bacon, and GigSmart are specifically designed for connecting employers with drivers. They have a large pool of drivers already working in the field and actively looking for jobs, so it's a great place to start.
Job boards: Job boards like Indeed, Monster, and CareerBuilder have a large number of job seekers searching for all types of jobs, including delivery driver jobs.
Social media: Social media sites like Facebook and LinkedIn are great for reaching out to potential candidates, even if they aren't actively looking for work. You can post about the job and its benefits, and ask your network to share. Use your network to boost your reach.
You can also make it easier for job seekers to apply by using the job board's easy apply feature. For example, LinkedIn's "Easy Apply" button is a convenient way for job seekers to apply without leaving the site.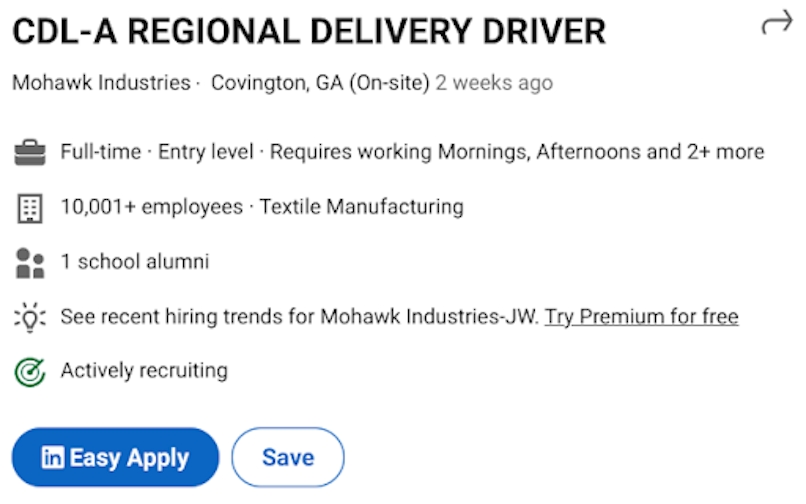 Consult your existing business network for drivers
If you're struggling to find qualified drivers, you might want to dive into your existing business network.
These are connections you've already formed in your current industry. They already know you and what you do, and may be willing to help grow the relationship.
Ask other businesses in your industry if they know any good drivers who might be looking for a job.
Or reach out to your personal network of friends, family, and acquaintances to see if they know anyone who would be a good fit for the job.
You can also encourage your current team to share the job posting on their personal social media accounts. This can increase your posting's reach.
You never know if one of your dispatchers has a friend who might be interested.
You might even consider incentivizing current workers. 
An extra $200 for successful hires can definitely light a fire under their butts to share your job ad with the right people.
Know when a staffing agency can help
Staffing agencies can be a great way to find qualified drivers for your business.
They have a large pool of drivers to choose from and can help you find the best drivers for your company.
When is it a good idea to use a staffing agency?
When you're looking for a large number of drivers
When you need to hire someone quickly
When you want to interview a large number of candidates
When you don't have the time or resources to do your own interviews
However, staffing services come at a cost.
According to Business News Daily, staffing agencies usually charge 25% to 100% of the hired employee's wages. For example, if the staffing agency has a 50% markup and the new driver will earn $10 an hour, you'll pay the agency $15 an hour for their work.
You might also have to pay extra fees for filling the position or buyout fees if you hire a temp worker as a permanent employee.
Another downside to hiring a staffing agency is that not every recruiter will "get" your industry.
If they're not used to hiring delivery drivers, they may not have connections with the right candidates.
Plus, someone that you got from a staffing agency might care less about the business than a full-time employee. 
Here's what goes into delivery driver training for business success.
And, considering their services come at a price, it might be more efficient and cost-effective to post the job and oversee the hiring process yourself.
Prepare great interview questions 
When you've found a few drivers to interview, it's important to prepare some delivery driver interview questions that can help you get to know the driver and their qualifications.
You can look up common interview questions in the industry as a starting point and add your own questions that apply directly to your delivery driver job opening.
Think through the questions and answers you're expecting. 
Identify what kind of work experience you're looking for or whether you're willing to train new drivers. 
Are you looking for a truck driver with experience driving long distances?
You also need to think about your deal breakers. 
Do they need to have their own vehicle?
What if they've been in a recent car accident? 
What if they aren't used to driving in heavy traffic?
By asking the right questions, you can get a better sense of the driver's qualifications and whether they might be a good fit for your company.
I'll give you some specific ideas of what to ask in the next section.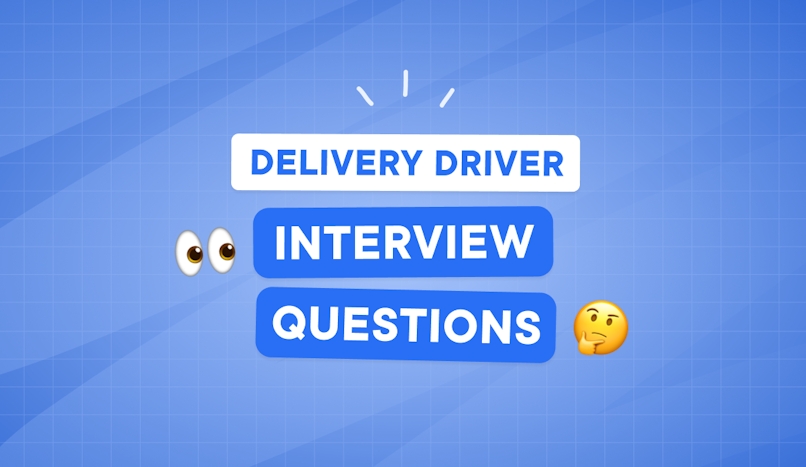 The best interview questions for delivery drivers
The specific questions you want to ask will have a lot to do with the specific job you are filling.
These questions should give you a good starting point and some inspiration. You can tailor them to suit the specific role.
Some questions you might want to ask include:
What experience do you have driving a commercial vehicle? Depending on the job, you might be open to a new driver with no previous delivery driving experience. For other jobs, you may want someone who knows the lay of the land. For example, if you own a furniture delivery company with large trucks, you'll want to find someone who is used to operating big vehicles.
Why do you want to be a delivery driver? This question can help you gauge if the job seeker is interested in the job for real or just looking to make it a stepping stone to their next gig. Maybe they have a lot of jumps in employment, and this is part of their M.O. This question can also help you determine if they actually know what being a delivery driver is like. If they say, "It's easy," for example, they might not have a clear expectation of what being a delivery driver is really like.
What type of driver's license do you have? If you're hiring for a long-distance truck driver, it's not the same thing as hiring a pizza delivery driver who will use their own car. Does your driver need a CDL? Which class? Do they need any endorsements? Are you willing to pay for their CDL training?
Do you have a clean driving record? Have you been in any car accidents? Do you have any traffic violations? This can help you determine the candidate's road safety. Decide in advance what kind of answer you want. Are you willing to hire a driver who's been in a recent accident or received a few speeding tickets in the last few years?
What are some of the safety precautions you take while driving? I like this question because it makes the candidate think about how they actually drive. Some green flag answers would be driving defensively, keeping a safe distance, staying focused on the road, and being aware of other drivers' movements. If they do mention driving defensively, ask what that means to them.
What are some challenges you've faced while driving? Even if your candidate has no previous driving experience, they've likely encountered an angry driver now and then. How do they deal with being cut off, tailgated, or brake-checked? You want to find a candidate who knows how to stay calm and collected, even when driving is challenging.
How do you handle difficult customer service situations? You're looking for a candidate who's committed to providing excellent customer service, even when faced with challenging customers. Upset customers happen. You want to know how they'll handle this. Are they the type to diffuse the situation or one-up the customer and escalate it?
What are some steps you take to prevent accidents? Here's a list of seven common car accidents and how to avoid them. Use this as a jumping-off point to give you ideas of what you're looking for in their answers. You can even present some scenarios to see how they'd handle them.
Would you consider yourself physically fit? Are you able to lift moderate amounts of weight? Many courier jobs require drivers to be physically fit and able to lift 75 pounds, like FedEx and UPS. If you need your drivers to deliver appliances, for instance, you need someone who can do the job without doing this.
What are some steps you take to minimize customer wait times? Customers want things fast. Can your candidate handle the heat? Do they know how to maximize their time and are they familiar with the tools to do so? If your candidate knows about the best route-planning tools (like Circuit for Teams), they're well-prepared for a successful delivery driving job.
How do you see yourself navigating your duties on a typical day? I love this question because it helps you understand what your candidate understands about the job, duties, and expectations. Of course, you must first explain what the job entails and answer any questions they may have. Then, you can ask this question to make sure they have an accurate idea of what their typical day might be like.
What does excellent customer service mean to you? Customer service isn't just about delivering on time or plastering on a fake smile. If your driver will interact with customers, you need them to be helpful, friendly, and communicative. They're an extension of your company, after all.
Read our other article on common interview questions to ask for more ideas.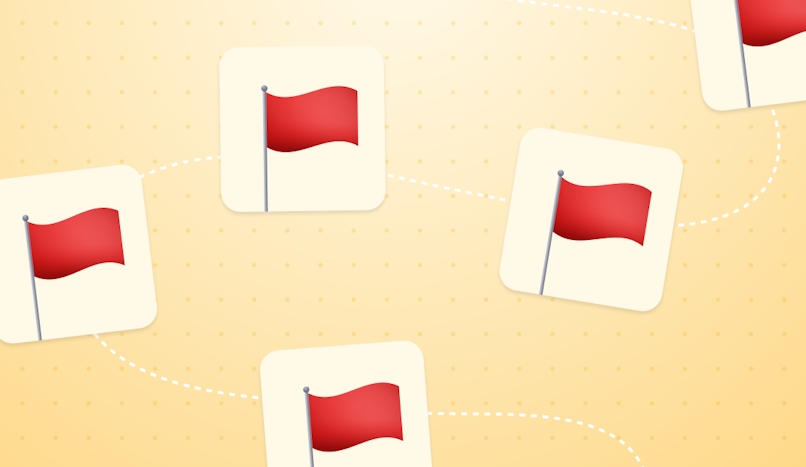 Red flags to watch out for when hiring delivery drivers
You can ask a lot of questions to help determine whether your job candidate is a good fit.
With each question, you might find yourself pleasantly surprised by green flag answers.
For example, when you ask, "What does excellent customer service mean to you?" and you hear a detailed reply outlining principles of good customer service, you've got a green flag.
On the other hand, if you get an eye roll, a sigh, and a lecture on how annoying customers are and how the job seeker avoids people at all costs, you've got a red flag.
Let's look at more examples and discuss some red flags:
Poor spelling and grammar on their resume. This may not be a make-or-break situation. You don't need your delivery driver to write a killer sonnet, but you do need to be able to communicate clearly with them. And, if they'll engage in text with customers, you need someone who'll come off as professional. Poor spelling and grammar can cause confusion and communication breakdowns.
Late for their interview. Considering a BIG part of the job is being on time, this is not a good sign. Being late for an interview is a major red flag that your candidate may not have the best time management skills and may not meet their delivery deadlines.
Lack of references. Good references are important. References help support whether your candidate has the experience they claim. And they give you a valid third party that can help vouch for their credibility. Not having references can be a potential red flag. (Read our post on how to check references properly when hiring a delivery driver.) 
Lack of commercial driving experience. Depending on the role, you might be open to hiring a newbie. Maybe you're willing to train someone, or you're OK with just hiring someone who can operate a vehicle and not drop a wedding cake during delivery. But some jobs may require a lot more technical and operational skills. For example, if you're hiring a truck driver who will be transporting hazardous materials, you need someone with commercial driving experience who knows what goes into transporting those materials safely.
History of accidents or traffic violations. A clean driving record is always a good sign. Car accidents, DUIs, speeding tickets, and traffic violations are red flags upon red flags. After all, how can you be a good delivery driver if you can't drive safely?
History of violence or rage. Want a dangerous combo? Put a person with a hot temper in a hot delivery car with a hot delivery deadline breathing down their neck and add in some heavy traffic, rage-prone drivers, people who don't signal, or tailgaters. It won't end well. Road rage is a real threat. And you don't need to hire anyone who may be more susceptible to losing their cool.
A criminal record. A criminal record can be a red flag or deal breaker, but not always. Learn more before making a decision.
Poor communication skills. I touched on this with the first point, but this has more to do with verbal communication than written. If you can't carry on a conversation during the interview or your candidate trails off into incoherent and off-topic bunny trails, it's a red flag that communication could be an issue if you choose to hire them.
Not physically fit to drive for long periods. Piggybacking off of this point in the section above, if your delivery job requires someone who can lift a certain amount of weight, it's a red flag if they can't. If they have a hard time sitting still for long periods, being a driver won't be a good fit.
Lack of customer service skills. Maybe they're rude or say they're antisocial. Maybe they expressed that they don't have much patience or have a hard time handling upset customers. These can be indicators that they can't give the top-notch customer service you need.
No valid driver's license. The fact that they're applying for a driving job and don't have a valid driver's license is a red flag alone. While I respect that level of confidence, it makes you wonder. If you hire someone who has never been behind the wheel before or has had their license taken away, be prepared for a long, accident-prone learning curve.
How can you effectively manage your team of delivery drivers?
It's not always easy finding the best delivery drivers for your business.
But you can take steps like the ones I discussed above to help make the interview process a little clearer, more efficient, and less stressful.
But interviewing potential candidates is only the first step in hiring a delivery driver.
Once you've hired a driver, you'll need to manage them effectively.
One of the best ways to do this is by using route optimization software like Circuit for Teams.
Circuit for Teams helps businesses optimize their driving routes and minimize wait times for customers with effortless route planning for multiple drivers.
Invite all your drivers in less than five minutes and take your last-mile delivery service to the next level.
Collect proof of delivery and send automatic delivery updates to your customers with ease.
Over 4,000 businesses already trust Circuit to help manage their teams, offer excellent customer service, and get the most efficient delivery routes.