9 minute read
Which Delivery Services Pay the Most?
Are you looking for a high-paying delivery driver job? From USPS and Amazon Flex to food delivery through Instacart and Grubhub, we help you explore them all.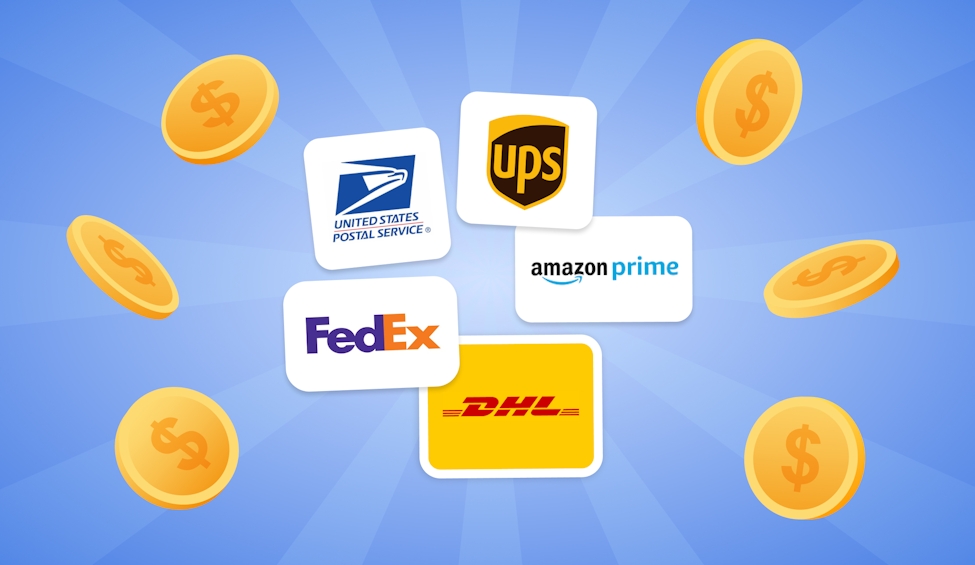 Do you need help getting your new delivery service career off the ground? Circuit Route Planner can help you optimize your delivery routes for faster, more efficient deliveries, less stress, and more money.
According to the U.S. Bureau of Labor Statistics (BLS), the number of delivery drivers is expected to rise 12% by 2029 — faster than many other jobs!
Of course, the pandemic has had a hand in driver demand, and customers now expect goods and services brought straight to their doors.
You can enjoy certain benefits depending on the delivery service you pick. 
In fact, delivery services often give their drivers a gas allowance or reimburse them for mileage driven. And if you're a full-time employee, you can enjoy health care, paid vacation, and other benefits.
Food delivery apps also come with tips, incentives, and other bonuses.
Of course, not all delivery driving jobs are the same. 
You should expect to work long hours if you're a full-time employee. And delivery driving can be a physically demanding job.
It's a good idea to look at your options and select the right delivery driving job for you.
One of the biggest factors is pay. How much do you want to make per hour? 
This guide breaks it all down by comparing pay for different delivery services, including UPS and FedEx. And later, learn more about food delivery services like Grubhub and Uber Eats.
How much do delivery drivers make?
Let's rip the bandage off: When it comes to how much delivery drivers make, there's no one-size-fits-all answer.
Several things can affect how much money a delivery driver makes — including your employer, how long you've worked for the company, and even where you live. 
Your location can definitely affect how much you make. If you live in a place with a higher cost of living (like New York City, Los Angeles, or San Francisco, for example), you'll likely make more than someone living in the rural Midwest. 
For example, a DoorDash driver in New York City makes an average of $17.64 an hour, 10% above the national average for the same position. 
Meanwhile, a USPS driver in California makes about $19.20 an hour, while a USPS driver in Idaho makes about $17.50 an hour.
On average, though, delivery drivers make $16.92 an hour in the United States. 
In the UK, the average delivery driver salary is £12.72 per hour.
Of course, there are always people who make more or less than this.
Typically, the more experience you have and the longer you've worked for a company, the more money you'll make. 
For example, new driver positions in the U.K. start at £24,802 per year, while most experienced workers make up to £36,595 per year.
This review from a UPS driver explains the importance of seniority. 
Another UPS driver shares, "Seniority, which is solely based on your start date, is literally everything to drivers. As a member of the Teamster's union and a full-time driver averaging a 50-hour workweek, I gained enough seniority last year to bid on and win a dedicated route, which is a pretty big deal."
Benefits for sticking around and performing well aren't just for employees, though.
Even food delivery apps offer incentives to independent contractors based on their performance. 
For example, new driver dashers with DoorDash have Guaranteed Earnings offers. 
Here's an example of a Guaranteed Earnings offer from DoorDash's site, "Earn at least $2,750 in total earnings for your first 400 deliveries as a new Dasher if you complete those 400 deliveries in your first 90 days."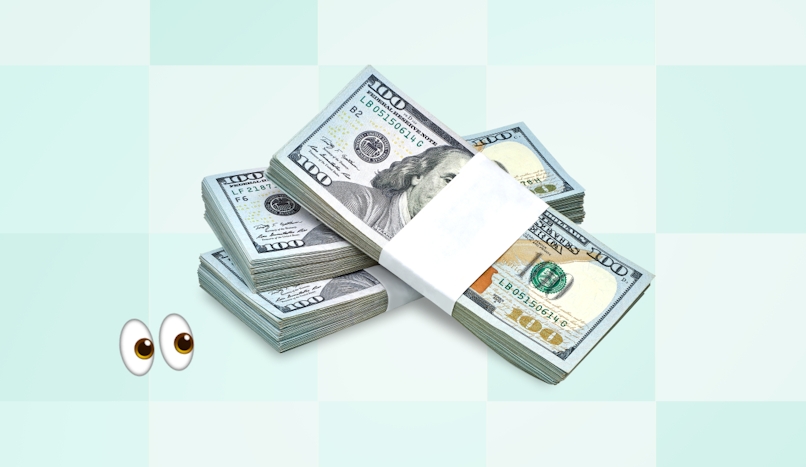 Delivery driver pay, by courier
Let's get down to the nuts and bolts by comparing different couriers to help you make the best career decision.
How much do USPS drivers make?  
Mail delivery is a sacred duty. It's the reason the United States Postal Service (USPS) was founded in 1775. 
And it's a job that comes with a lot of responsibility. 
But how much do these postal workers earn for their trouble?
According to the BLS, the median salary for a USPS mail carrier is $52,440 a year or $25.21 an hour. 
Not too shabby! But that's just an average. The pay range varies pretty widely — from $19 an hour on the low end to $33 an hour on the high end.
If you're considering becoming a mail carrier, perks include health insurance and retirement benefits.
How much do Amazon drivers make?  
I love my Amazon driver. He's always coming in clutch and spreading joy in the form of brown packages.
If you want to start spreading joy, it's good to know how much you'll get paid to do it.
The truth is: It's hard to say exactly how much Amazon drivers make.
Why?
Amazon has a global presence, and the rate varies depending on the region and even the area. 
For example, drivers in big cities may earn more than drivers in rural areas. 
For example, job listings for Amazon drivers in cities like Richmond, California (near San Francisco), and New York, New York, list higher salaries: $21.50 to $25 in Richmond and $18.50 to $22.50 in the Big Apple.
On the plus side, Amazon drivers enjoy consistent work and a regular paycheck. 
After all, Amazon has over 200 million Amazon Prime members around the world and 1.6 million packages delivered every day.
And you can deliver some of them.
Amazon has both employee positions and independent contractor jobs with Amazon Flex. 
While we can't give you an exact rate, here's an idea of how much Amazon delivery drivers make hourly based on the country.
If a career with Amazon isn't available in your area, look into Amazon Flex. It's a program that lets you work as an Amazon delivery driver on a part-time basis.
Learn more about becoming an Amazon Flex driver.
How much do FedEx drivers make? 
FedEx drivers are everywhere, rain or shine, delivering packages to your doorstep. So, how much do these hardworking individuals make?
It depends.
In general, FedEx drivers in the U.S. earn $13 to $31 per hour on average. The national average salary for FedEx drivers in the U.S. is $20.50 an hour.
Just like other delivery jobs, location is a big factor.
Big cities like New York and San Francisco tend to pay more.
While the nationwide average FedEx driver salary is $16.72 per hour, drivers in New York make $17.51 an hour, on average, while drivers in San Francisco make about $21.55 an hour.
In the UK, the national average pay for FedEx drivers is £11 an hour, and in Australia, the average salary is around $25.15 an hour.
Check out the requirements and benefits on the FedEx website.
How much do UPS drivers make? 
The typical UPS salary range for drivers in the US is $20.59 an hour. The overall earnings for delivery drivers ranges significantly, from $10.40 to $31.80 per hour.
Location can impact UPS driver salary. Top-paying cities for delivery drivers in the US include New York City, Denver, and Chicago.
If you plan on delivery driving for UPS in the UK, you might not make as much as your U.S. counterparts. The national average salary in the U.K. is £13.14 an hour. 
Want to get started as a UPS driver? Check out our guide on requirements, how to apply, and more.
How much do DHL drivers make? 
If you're considering a career as a DHL driver, you're probably wondering how much you can expect to earn.
The good news is that DHL drivers are well-compensated for their efforts. 
DHL drivers make an average of $22.51 an hour.
DHL drivers in the U.K. make an average of £10.60 an hour for van drivers and £22.45 an hour for delivery drivers.
In Australia, the average DHL delivery driver makes $28.99 an hour.
Which delivery service pays the most?
Here's a breakdown of the average hourly salary for different delivery jobs.
Each company has its own requirements regarding age, driver's license status, and more. And don't forget these averages depend on location, time at the company, and more.
So, there you have it! The next time you see a UPS, FedEx, Amazon, UPS, or DHL van rolling down the street, you'll have a better idea of how much these delivery drivers are paid.
Happy package delivery!
*record scratch*
But wait — that's not all.
What about food and grocery delivery driver jobs?
Let's talk about those.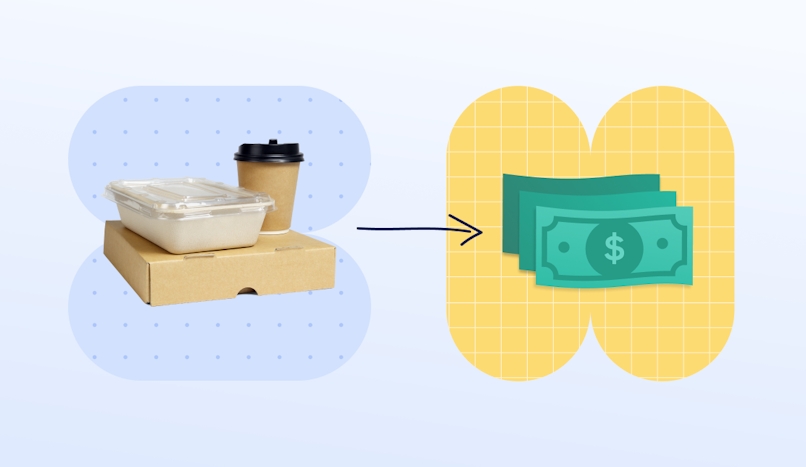 Which food delivery apps pay the most?
Working as a food delivery driver can be a great option for those who enjoy the open road and have a knack for navigation. 
You have the freedom to plan your own route, and you won't be restricted by office hours or company policy.
On the other hand, working for a delivery service like UPS is probably a better fit if you prefer the stability of a regular paycheck and benefits package.
The pandemic has made the gig economy stronger than ever. So, maybe it's time to jump on your new side hustle if you're craving flexibility and independence.
Do you have a valid driver's license, a clean driving record, a reliable car, and auto insurance?
Then, you've checked off many of the boxes to become a food delivery driver.
Are you considering becoming a food delivery driver but need more info on how much you can make?
Just like package delivery jobs like UPS and FedEx, income depends on several factors, including your location. 
For example, US cities with a higher cost of living often pay more — so delivery drivers in Los Angeles, California, will make more than drivers in Blackwater, Missouri.
The volume of orders available is extra important when it comes to food delivery because it affects your potential earnings. 
This article explains that being in a hot spot is important so you have enough orders to deliver consistently.
You'll also find that peak pay hours can impact your hourly wage. For example, DoorDash offers Peak Pay incentives to their Dashers.
Before you get into it, though, find the services that will give you the biggest cashout.
Here's a look at the average hourly pay rate for some of the major food delivery apps.
Each service has different requirements, but you can generally expect to need a valid driver's license, auto insurance, a clean driving record, and a reliable car (a scooter or bike works in some cities). 
Age requirements are usually 18+, and you often don't need years of driving experience to get started.
You'll also need to supply your personal information like a Social Security number (SSN) and mailing address, and the company may run a background check on you. You'll also need a smartphone like an Android or iPhone to accept orders and keep up with the food delivery driver app.
Remember, it's not just about the base pay when it comes to the best food delivery service employment for you. 
Be sure to look into how you get paid. 
Will you have an instant cashout option like with Grubhub, or are payouts spaced out? Will promos and discount codes affect your take-home pay? 
Do you keep 100% of customer tips, and does the app encourage users to tip? Does the food delivery service offer any incentives to drivers?
Next, think about the style of work that appeals to you. 
Would you enjoy being a full-service shopper, going aisle to aisle, checking off the list, and using a company credit card or debit card to pay for orders, then dropping them off to customers?
Or are you strictly interested in pickup and drop-off from local restaurants and fast food joints?
Are you not into the idea of your car smelling like food? Maybe you can take advantage of the gig economy with a job in ride-sharing with Uber or Lyft.
You can choose from many delivery companies, so take the time to research them before diving into the field.
Do food delivery apps offer benefits?
If you've ever been hangry, you know the importance of having food delivered right to your doorstep. 
But while food delivery apps may be a lifesaver when you're in a pinch, it's important to remember that the drivers who deliver your food are typically independent contractors, not employees of the company.
This means they don't get benefits like a set salary or health insurance.
However, there are some benefits to being a food delivery driver. 
For one, you can usually set your own hours and work as little or as much as you want. You also don't have to worry about things like uniforms or dealing with customers for extended periods.
You can also get to know local restaurants, retailers, and even convenience stores by working as an Instacart shopper or a Shipt shopper.
Or master fast-food pickup as an Uber Eats, DoorDash, or Grubhub driver.
And, of course, there's the satisfaction of knowing you helped someone when they were in a bind. So, while food delivery drivers may not be raking in the dough, you can enjoy some pretty sweet perks.
Circuit Route Planner can save time and money on your route
There you have it. When it comes to pay, USPS takes the lead at an average of $25.21 an hour, with UPS, FedEx, and DHL in the middle, and Amazon taking up the rear at $17.60.
Of course, pay depends on which delivery service you're interested in — full time or contract — and where you live. 
No matter what you decide to do, it's important to have the most efficient routes possible — so you can finish the day early or make more money by picking up other deliveries. 
We don't want you to spend unnecessary time in traffic, use too much fuel, or backtrack to make your deliveries. 
Fortunately, Circuit Route Planner optimizes your routes so you don't have to. Just enter your addresses and Circuit will do the rest — working alongside your favorite GPS.