9 minute read
How to Make More Money With Lyft: Guide to Picking Locations
Learn how to make more money as a Lyft driver and the benefits of being a rideshare driver. Get tips and tricks to make extra money driving with Lyft.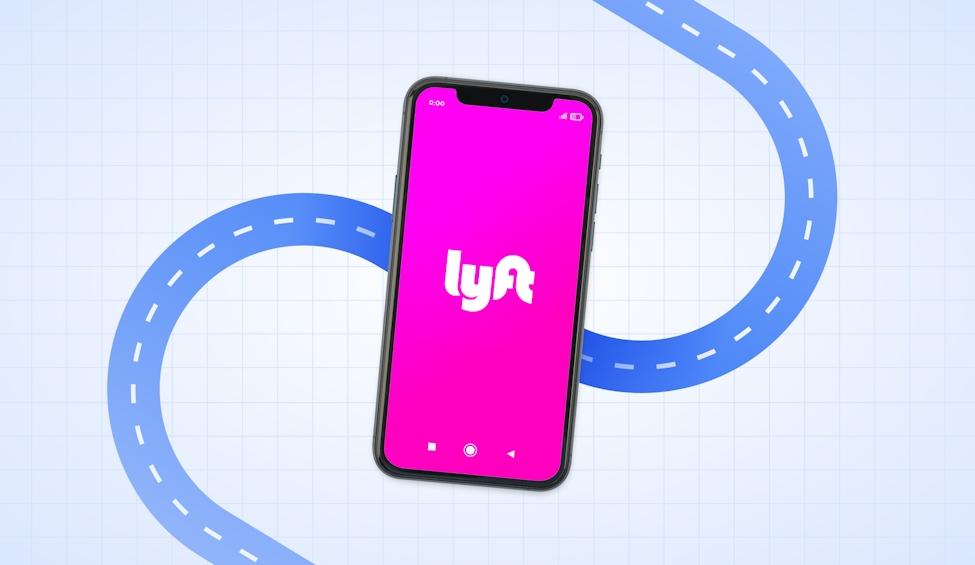 If you're one of these Lyft drivers, you know being a rideshare driver can be a great way to make extra money and enjoy the benefits that come with being an independent contractor.
But it's not all rainbows and butterflies driving for Lyft.
Sometimes, it's hard to make ends meet with rideshare driving.
And, taking the fact that you need to pay for gas (which can feel like taking a second mortgage) and save for taxes, you're walking home with more jiggle, jiggle, and less folds.
Knowing how to pick the right locations can make a huge difference to your bottom line.
If you're hanging out on your cousin's 100-acre beet farm, for instance, you'll be hard-pressed to find passengers.
On the other hand, if you're cruising around the airport, you're far more likely to find someone needing a ride to a hotel, convention center, or downtown for a hot date.
Want to make your bank account happy? It's all about location.
Are you a new driver just starting out? A seasoned rideshare driver looking for tips to make extra money? Or are you someone who just wants to take their side hustle up a few notches and give their bank account a boost?
This guide is here to help you make more money with Lyft by picking the right locations.
We'll go over the factors that affect how much you make as a Lyft driver, things you should consider when choosing where to drive, and more!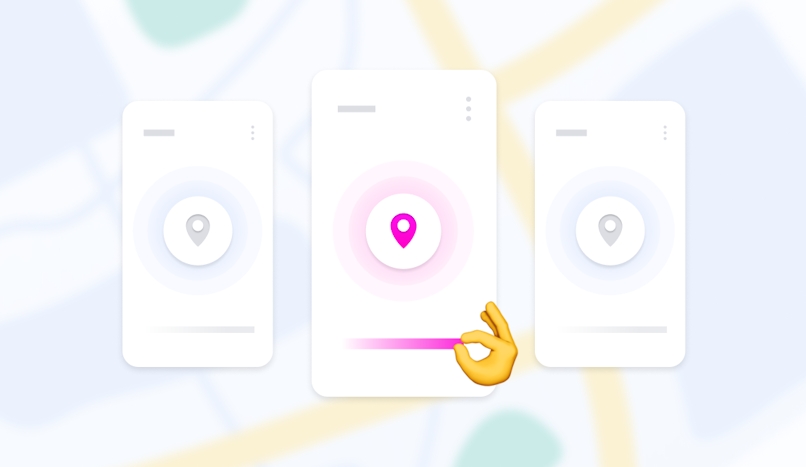 How to pick locations as a Lyft driver to earn more money
Repeat after us: location, location, location.
If you want to crack the code and make more money as a Lyft driver, you need to understand how to pick the right locations.
This is critical because it's one of the biggest factors determining how much money you make.
Let's get into how to pick the right locations to make extra cash with Lyft!
Check bonus zones on the Lyft driver app 
The first thing to do when looking for high-earning Lyft locations is to check the Bonus Zones in the Lyft driver app.
This means that you have the potential to earn more money if you drive in these areas.
Bonus Zones appear as pink and purple zones on your map.

Source: https://www.lyft.com/hub/posts/bonus-zones 
When you drive into a zone, you unlock the bonus for your next ride request. And you earn the bonus once the ride is complete.
Here are some examples from Lyft:
If you drive into a $5 zone, followed by a $10 zone before you get a ride request, you'll unlock the $10 bonus.
If you drive into a $10 zone, followed by a $5 zone before you get a ride request, you'll unlock the $10 bonus.
Each Bonus Zone is marked with the exact bonus amount you'll earn so you know before you go.
Keep an eye on local events
Want to increase the amount of money you earn with Lyft?
A good bet is to keep an eye on local events.
This is key because large events often cause a surge in ride demand — which potentially means more money in your pocket.
Of course, this also means more drivers will be on the road competing for rides.
So, you need to be strategic about when and where you position yourself.
The best way to do this is to use the Lyft driver app to see where the ride requests are coming in — back to the first point: Bonus Zones!
Many people prefer not to drive themselves to local events for various reasons (have you seen how much parking garages charge?!). There will always be a demand for rides to and from these popular events. 
They'd rather have an easy pickup and drop-off with Lyft than fight and pay for parking.
Some events to be on the lookout for include:
Concerts
Sports events
Shopping sales and holidays like Black Friday
Festivals and fairs
Conventions
Of course, these are just a few examples. 
You'll need to use your best judgment and knowledge of your city or town to know when local events are happening.
Be ready near bars or alcohol venues
This one should be pretty obvious — but it's worth mentioning.
If you want to make more money as a Lyft driver, you need to be ready near bars or alcohol venues.
This is because people will be looking for a safe ride home after drinking … we hope.
So, you might be more likely to get ride requests if you position yourself near these types of venues.
Here are some things to keep in mind when driving near bars or alcohol venues.
Be aware of bar close times in your city or town. This is when you're likely to get the most ride requests.
Some people might be rowdy after leaving the bar. Be prepared for this and try not to engage too much with these riders — without being overly rude, of course.
Be aware of your surroundings. Park in a well-lit and safe area.
Be prepared to deal with vomit. It can't hurt to keep some vomit bags handy in your car and cleaning supplies in the trunk — you know, just in case.
Park near high foot-traffic areas
Another great way to find high-earning Lyft locations is to park near high foot-traffic areas.
Some examples of high foot-traffic areas are:
Shopping malls
Airports
Bus and train stations
Convention centers
Hotels
People often look for rides in these areas for various reasons. 
For example, visitors in town arriving at the airport or staying at hotels need transportation if they don't have a rental car or other transportation.
Try thinking about areas with a lot of pedestrians who may want to skip a long walk — especially on rainy or hot days.
Consider the time of day
We've talked a lot about where to work. But let's take a moment to talk about when to work.
If you want to make more money with Lyft, you need to be strategic about when you're working.
As a general rule, the busiest times for ride requests are weekends, evenings, and during weekday rush hour traffic.
Here are a few things to consider:
Ridership will be higher during peak hours. This is usually in the morning and evening rush hour periods.
Weekend nights are often busier than weeknights.
Surge pricing (Prime Time) might happen during specific times. For example, you might see a surge in ride requests around 11 pm on Saturday nights. Keep an eye on the Lyft driver app to see trends.
What impacts your income as a Lyft driver?
If you want a normal 9-to-5, being a rideshare driver probably isn't for you.
You don't get paid a set salary or guaranteed hourly wage. 
How much you make is based on a lot of different things — especially the number of rides you give and the fares you earn.
Here are some factors that can affect how much you can make as a Lyft driver.
Trip duration and distance
As a Lyft driver, you get paid based on how long your trips are and how far you drive. Longer trips will generally earn you more money, as you'll rack up more miles and minutes.
Where you're working
Where you work can also affect how much you make as a Lyft driver.
In general, you'll make more money in a large city like San Francisco, Las Vegas, Los Angeles, and Miami than in a small town.
For example, Lyft drivers in the San Francisco Bay Area average $23.28 an hour, while Lyft drivers in Charlotte, North Carolina, get around $15 an hour.
The type of service level
Lyft has a similar setup to Uber with their Lyft Lux and Lyft XL services.
Interested in making money with Uber instead? Check out our post on how to make more money with Uber.
Driving a Lux trip, for example, may pay more than a standard ride.
The Lux Black and Lux Black XL rides can also pay more.
One Lyft driver on Reddit says, "It's more money for the same ride. Lux and Premier passengers are, in my experience, more respectful most of the time and tip well. So, yes, it is well worth it.
I clean my car every day, start out fresh, dress well, open/hold doors, load luggage, and offer amenities. I usually drive six to eight hours and four to five days a week. It is easy to gross $1,200 each week this way."
Remember that just because you're driving for a "luxury" tier doesn't necessarily mean you'll always make more money. If there are fewer Lux passengers, you'll still need economy-level rideshare routes to help you earn consistently.
Prime Time, promotions, and bonuses
Uber has surge pricing. Lyft has Prime Time.
It's the same basic idea: a pricing/fare increase during times of high demand and peak hours like rush hour.
As a driver, you usually make more money when there's higher Prime Time because these are the busiest times.
This is a way for Lyft to meet demand with supply: by creating incentives for drivers to get out there and pick up eager Lyft passengers needing rides.
For example, it's Friday night downtown and everyone's out barhopping — and now they all need a safe ride home. Lyft raises fares so drivers like you will help them get home safely.
For riders, Prime Time means higher fares. Boo!
For drivers, Prime Time means higher earnings. Yay!
When are peak hours?
Prime Time is all about when the most cars are on the road — and more people need a ride!
Lyft's peak hours are 7 am to 9 am and 5 pm to 7 pm.
Lyft also offers promotions and bonuses to drivers to help them make more money.
For example, the rideshare company might offer a bonus for completing a certain number of rides in a given week or day. These are called Ride Challenges.
You should also take advantage of Ride Streaks. 
Ride Streaks happen during the busiest times and reward you for accepting back-to-back rides. If you accept multiple rides to form a streak, you earn extra money for it.
Tips
Last but not least, don't forget about tips!
While it's not required, many Lyft passengers tip their drivers. 
And the app encourages them to do it by showing a tipping button on the app screen. 
The best part? Lyft drivers keep 100% of the tips they earn.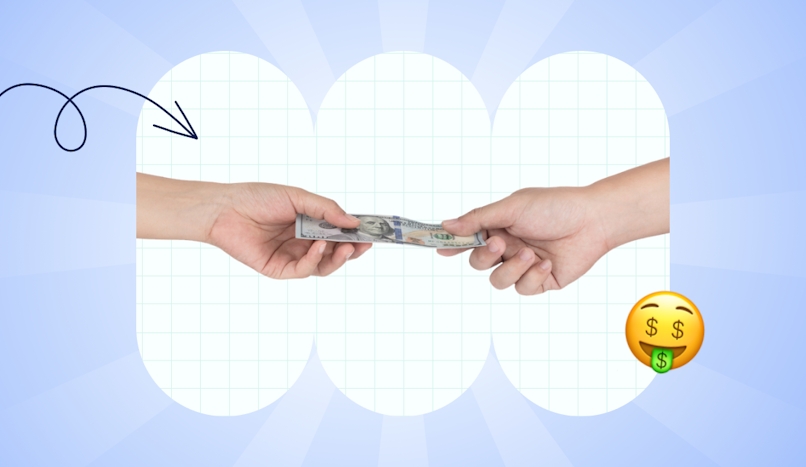 How to maximize tips as a Lyft driver
Want to make more money?
How's your customer service? How are your tips?
If you don't focus on great customer service, you're leaving money on the table.
The best Lyft drivers are those who offer a great experience to their riders.
This means being friendly, helpful, and professional at all times.
Here are a few tips to help you maximize tips as a Lyft driver:
Be friendly but not creepy.
Start each ride with a friendly greeting and conversation. This sets the tone for the rest of the ride.
Be helpful but not overbearing. If your rider needs help with their bags or directions, be there to help. But don't hover. They'll let you know if they need more assistance.
Pay attention. Don't use your cellphone unless you're using the Lyft driver app to navigate.
Keep your car clean and presentable. No sticky floor or stinky seats.
Consider having bottled water or snacks for your passengers — just don't let it eat into your profits!
Have a phone charger for your passengers. Seriously, a basic Android and iPhone phone charger can go a long way.
Turn down your music. Most people don't want to hear your latest earworm song. You can ask what they'd like to listen to instead.
End each ride on a positive note. Thank your rider for choosing Lyft and tell them you hope they have a great day!
Benefits and challenges of being a Lyft driver
As a Lyft driver, you're an independent contractor. This means you can choose your own hours and work as little or as much as you want.
Part time, full time — it's your time.
You can be a rideshare driver as a side hustle or make it your full-time job.
One of the best things about being a Lyft driver is being your own boss and controlling your hours. Beyond that, you also have the freedom to take other work opportunities.
For example, you can take up a job as a food delivery driver with a delivery service like DoorDash, Grubhub, or Uber Eats and take your career on the road to new heights.
This also means you can keep your current employment or choose to supplement your income by also driving for another rideshare company (like Uber).
But the drawbacks to being self-employed are that you're responsible for your own taxes, the wear and tear on your vehicle, car maintenance, your auto insurance policy, and all your operating costs.
We can help, though. Check out our guide to choosing the best insurance in 2022.
The good news is that many gig workers like Uber drivers, Lyft drivers, Amazon Flex delivery drivers, and even food delivery drivers make it work and enjoy the perks and freedom that come with this kind of work.
Earn good money with Lyft now!
There are many different side gigs out there.
With Lyft, you can make good money — and even make a full-time job out of it.
But it's not all rainbows and butterflies. There is some risk involved.
Do your research and understand the benefits and challenges before taking the plunge.
To be truly successful, you should treat Lyft driving as a business. This means being strategic about when and where you drive.
It also means focusing on great customer service.
With a little bit of effort, though, you can make good money with Lyft.
Happy driving!