7 minute read
Driving for USPS vs. Amazon Flex: A Comparative Guide
If you're looking for delivery jobs, you might consider driving for USPS or Amazon Flex. Find out the differences here.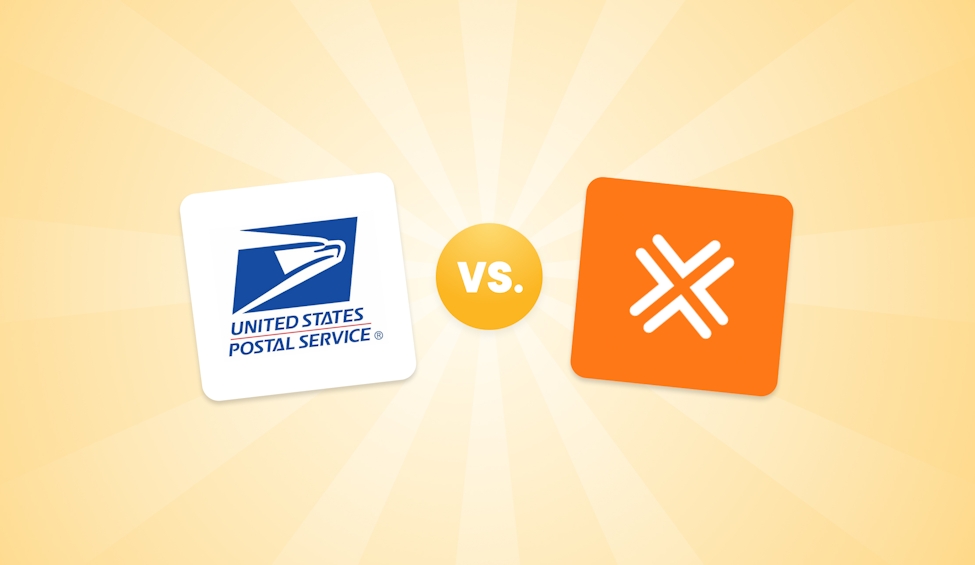 Whichever delivery service you decide to work for, trust Circuit Route Planner to help you get the job done quickly by planning the fastest routes for you.
Amazon Flex and the USPS are very different in terms of the working style, structure, pay, and benefits they offer.
I mean, what do you expect: Amazon Flex is a product of the gig economy, established in 2015, while the USPS dates all the way back to 1775.
But each of these companies employs more than 10,000 people, according to Indeed. Plus, each one generates more than $10 billion in revenue. 
Clearly, there's money to be made!
Understanding those differences can help you choose the best option when looking for a package delivery job. Read on to get the facts.
Is it better to work for USPS or Amazon Flex?
Let's cut the crap: USPS isn't better than Amazon Flex, and Amazon Flex isn't better than USPS.
Each last-mile delivery partner has its pros and cons, and the best one for you depends largely on your preferences.
Here are some of the key ways that Amazon Flex and USPS differ.
Flexibility: USPS has both part-time and full-time jobs. You're assigned set days of the week to work and specific hours.
With Amazon delivery, you're an independent contractor, so you can decide when you work by signing up for so-called "delivery blocks" at certain times and areas (we get into the details later).

Pay and benefits: Amazon Flex drivers can make from $18 to $25 per hour, but you're considered self-employed, so you won't generally get benefits.
USPS worker pay and benefits depend on your exact role, with pay ranging from about $19 to $22 per hour.
Some USPS drivers are in "career positions" that include benefits like health care insurance, life insurance, daycare expenses, paid vacation and sick leave, and a Thrift Savings Plan (TSP) — like a federal employee version of a 401(k) plan.

Supervision: As a USPS worker, you'll have a supervisor to report to, usually someone at the manager level in the customer services or postmaster department.
As an Amazon driver in the Flex program, you don't have to report to a boss or have someone looking over your shoulder.

Training: You must complete training to drive with the USPS. So make sure you're familiar with the company's policies and safe driving practices. This can include both written and practical exams (learn about postal exams).
While Amazon Flex asks you to watch some training videos before getting started, you won't be subject to such stringent training tests.

Hiring requirements: USPS has stricter hiring standards than Amazon Flex. You must pass a background check to work for either company. As a USPS worker, you should also expect regular drug testing. 
Let's get into the details on USPS and Amazon Flex positions.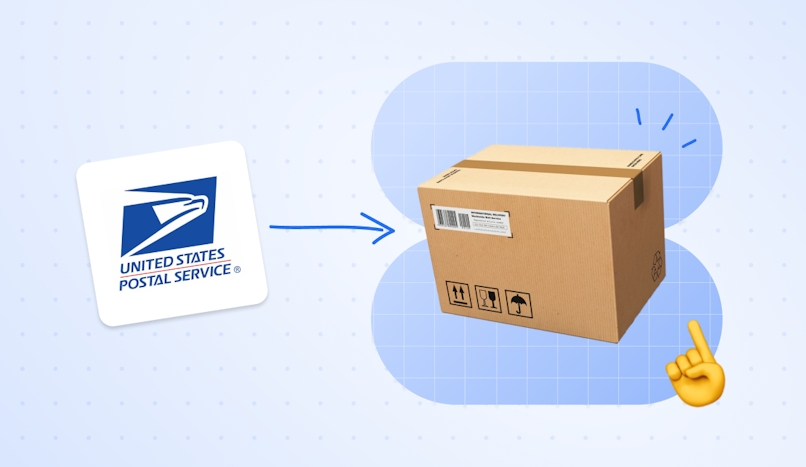 An overview of USPS driver positions
You can apply for three main types of delivery driver jobs with USPS: 
City Carrier Assistant (CCA)
Rural Carrier Associate (RCA)
Assistant Rural Carrier (ARC)
CCAs work in urban areas, while RCAs and ARCs work in suburban and rural areas.
The main difference is the location. 
A rural job may involve more driving between stops, for example. In contrast, a city job could involve parking your vehicle and then walking between delivery stops since they'll be packed more closely together in an urban space.
The job description of rural and urban mail carriers is pretty much the same. According to USPS, duties include:
Sorting loads of mail and packages to prepare for delivery
Delivering mail along an assigned route
Picking up mail from customers on your route
Collecting postage due on deliveries and other services
Working indoors and outdoors regardless of the weather, in snow, rain, cold, and heat
Rural carriers might be responsible for selling stamps and money orders. This is because rural customers may not have easy access to the post office where they can take care of these tasks.
You can apply for USPS driver jobs directly on the USPS website. 
The USPS recommends searching for jobs by entering keywords: the city or state where you want to work, plus the job title you're interested in ("City Carrier Assistant," "Rural Carrier," or "Assistant Rural Carrier").
To get a USPS job, be prepared to have a background check and drug test. You'll have to send basic information about your work and educational background and complete an interview before you can get the job.
How much do USPS drivers make? 
Entry-level USPS drivers generally make between $19 and $21 per hour. However, some USPS jobs are considered "career positions." 
If you have good luck and get one of these roles, you'll also get some pretty nice benefits. 
These might include life insurance, health insurance (including dental and vision), long-term care insurance, daycare benefits, paid vacation and sick leave, and a TSP, which is like a federal employee version of a 401(k) retirement plan.
The postal service has a post office pay scale for union workers that determines advancement. You have to complete a set number of hours in one role before you can advance to a higher position (and get a raise). 
The American Postal Workers Union (APWU) has payscale information.
What are USPS working hours like? 
USPS working hours vary. 
Both full-time and part-time positions are available.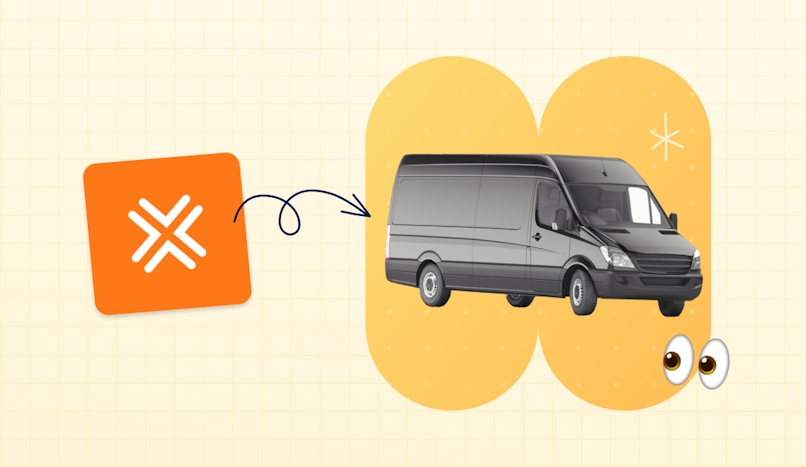 An overview of Amazon Flex driver positions
Amazon Flex doesn't offer part-time or full-time roles like USPS. 
Instead, drivers for Amazon Flex work as independent contractors. This means you can choose when and where you work.
How does it work? It's pretty easy.
Reserve a block in the delivery network. Once your Flex account is set up and you're approved to drive (more on that below), you can search for delivery opportunities that are convenient for you in terms of time and location.
You search delivery blocks through the app. Each block will show expected earnings and an estimate of how long it will likely take to complete. When you see a block you like, sign up for it.

Deliver packages. Once you've got your block, it's time to make deliveries.
You'll be told to head to a specific Amazon location to pick up the Amazon packages you'll be delivering.
You can then use the Amazon Flex app to deliver the specific packages to the right addresses, which could be residential or small businesses. The app has the necessary location details.

Get paid. Once you complete a delivery block, you can get paid. Amazon Flex makes payments through direct deposit twice per week. You can see how much you've earned in real-time by checking the "earnings" section of the Amazon Flex app.
To work for Amazon Flex, you'll need to meet some basic requirements. In the US, you must be at least 21 years old to drive for Flex, and you must have a Social Security number (SSN), a valid driver's license, and a bank account for direct deposits. 
Also, you need a smartphone that's compatible with the Amazon Flex app. For iPhone, that's a minimum iPhone 6s or newer, running on iOS 13 or later. For Android, you need Android 6.0 or newer, with at least 2 GB of RAM.
Check out our post on the best phones for delivery drivers in 2022.
You also need your own vehicle. It must be at least a four-door sedan, and you must have your vehicle registration and insurance with you at all times when driving.
We've got another article that can help: Best vehicles for delivery – how to find the best car for your needs.
Finally, all potential Amazon Flex drivers must undergo a background check.
Learn more about what it takes to work for Amazon Flex with our guide on how to become a Flex driver.
How much do Amazon Flex drivers make? 
According to the Amazon Flex website, drivers make between $18 and $25 per hour. Amazon Flex drivers are independent contractors and don't get benefits.
However, actual pay depends on details like your location, customer tips, and how long it takes to make deliveries.
For example, say you sign up for a four-hour block on the app. Amazon might contribute $72 for you to complete that block (the base pay will always be at least $15 to $19 per scheduled hour).
Some delivery options also allow customers to tip. So, if you get $20 worth of tips in that four-hour block, you'll then earn $92 instead of $72.
Demand also makes a difference. 
When customer demand is high, Amazon may contribute more to driver's earnings. The holiday season is one example.
Speed is another factor. If you work faster, you can pick up more delivery blocks, meaning you get more base pay (and the potential for more tips).
There might also be a need for speed in some cases. 
For example, some Amazon Prime deliveries are more urgent and require next-day delivery.
What are Amazon Flex working hours like? 
Amazon Flex working hours are very versatile. 
You can view delivery blocks on the app and decide which ones you want to take. Delivery blocks might be scheduled in four-hour windows, for example.
There's no minimum requirement for how often you have to drive for Amazon Flex to maintain your status as a driver, so you can pick up blocks whenever you want or can.
How drivers work smarter, not harder with Circuit Route Planner
As a delivery driver, you have many potential services to drive for, from FedEx to DHL, USPS, Amazon, Walmart, and more. 
Understandably, you want to choose the best one.
But the fact is there's no one "best" delivery service to work for. The differences between working for USPS versus Amazon Flex are a great example of this.
For instance, if you value independence and flexibility, you might prefer Amazon Flex. If you want a long-term career, though, with secure pay and benefits, the USPS might be the better pick.
Whichever delivery job you choose, though, you want to make sure you're getting your delivery routes done quickly. 
This means less time wasted sitting in traffic. Plus, for gig work like Flex, you can pick up more shifts the faster you work — meaning more cash!
Circuit Route Planner can help you get your delivery routes done quickly. Our easy-to-use optimization software plans out the fastest routes for you, considering traffic patterns, construction sites, and more.
Circuit also has other perks to make your driving job easier, from a proof-of-delivery feature to a package finder.