6 minute read
Best Times to Drive in LA for 6 Delivery Services
Los Angeles is famous for its traffic congestion. Learn the best times to deliver in LA so you can avoid the worst rush hour.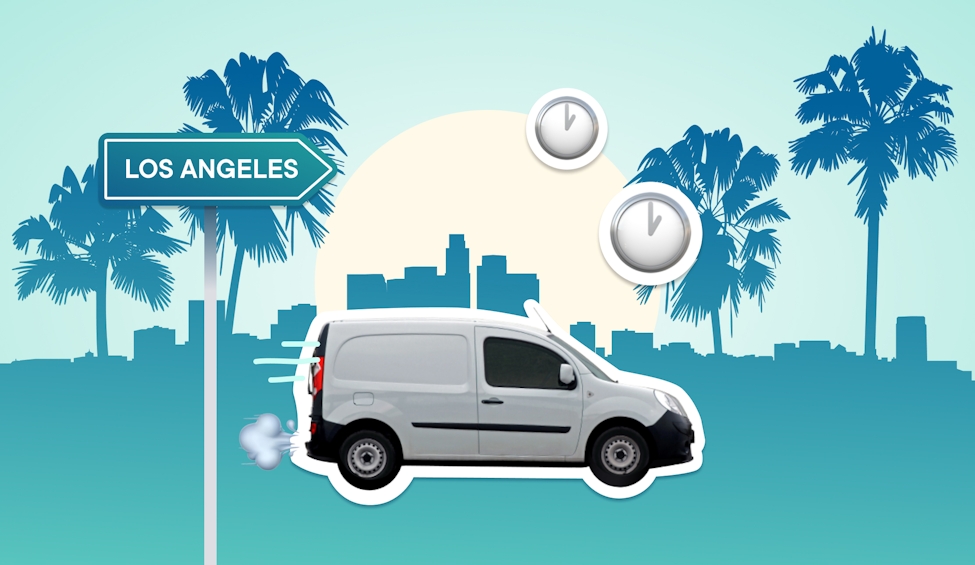 Get around the Los Angeles traffic by downloading Circuit Route Planner. Our app plans the fastest routes for you so you can finish your deliveries quickly.
Los Angeles is home to Hollywood, making it the hot spot for glitz and glam in the United States. 
What's less glamorous? The city's notoriously awful traffic. As of 2021, the city ranked sixth for the worst traffic congestion in the country.
If you're delivering packages or food to local Angelinos, you don't want to waste your workdays sitting in traffic jams. 
After all, the faster you drop off those packages, the sooner your workday is done — and you can grab more work, or get back to enjoying all the fun that Tinseltown has to offer.
The key to success? Understanding LA traffic patterns and trends. 
If you know when to anticipate busy hours and where the worst congestion is, you can avoid it. A tool like Circuit Route Planner can also help. 
It can help to educate yourself about LA traffic.
In this article, I'll start with the ideal delivery times for Amazon, FedEx, and UPS. Then, we'll break down the best hours for food delivery services like Uber Eats, DoorDash, and Grubhub.
Ready to know the best times to drive in LA?
Then let's begin.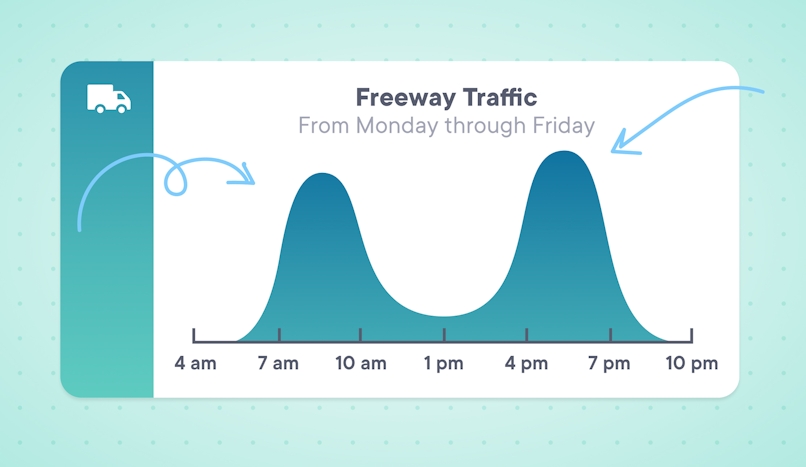 Which time of day is traffic the busiest in Los Angeles?
If you're new to LA, you may not know when to expect the most traffic. 
After all, LA is one of those cities that never sleeps, right? 
Rest assured, plenty of people work regular 9-to-5 office jobs, even in this glamorous town.
According to Discover Los Angeles, freeway traffic is usually heaviest during weekday morning and evening commutes. 
That includes from 7 am to 10 am and from 4 pm to 7 pm.
On the weekends, those hours change a bit. 
You'll find that the traffic heading into or out of West Hollywood and downtown LA (the areas that attract partygoers!) is pretty heavy on weekend nights. 
On which days is traffic the busiest in Los Angeles? 
It's not just the time of day that matters. The day that you're driving also makes a difference in LA. 
In general, expect more congestion during the week because people have to get to work. 
On the weekends, more people may stay home.
A study by the University of Southern California's Annenberg School for Journalism and the Crosstown team examined the fastest versus slowest days to drive in LA during the week. 
The result? The fastest days are Monday and Friday. 
The worst? Thursday, followed by Tuesday and Wednesday (a tie).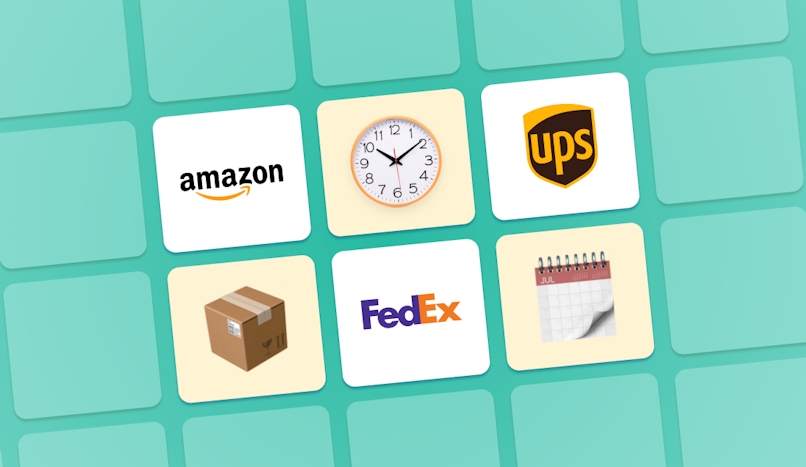 Best times of day for couriers to drive in Los Angeles
Not all driving gigs are created equal, of course. 
Working for a ride-share service in LA is different than working for a package delivery company, for example. 
If your side hustle (or full-time job) involves delivering packages, find out which times of day are best for getting the job done.
Best times for Amazon drivers in Los Angeles 
Amazon delivery drivers drop off packages of all sizes — from books to furniture — during the day. 
If driving for Amazon in LA, you'll want to avoid peak hours for traffic. 
The best times to deliver are from 10 am to 4 pm. 
Since Amazon delivers seven days a week, we recommend that you pick up weekend shifts and avoid the weekday rush hour. 
Pro tip: As an Amazon Flex driver, you can set your own hours and use your own car to fill delivery requests part time.
Best times for FedEx drivers in Los Angeles 
If you drive for FedEx, you can make deliveries to customers every day of the week, including weekends. 
However, business deliveries are usually only available Monday to Friday, so you may have less work on weekends. 
If you're driving on weekdays in LA, try to focus your pickups and drop-offs around midday (10 am to 4 pm) to avoid morning and evening rush hours. 
Also, FedEx trucks are big, so make sure you're ready for some tight parking spots.
Best times for UPS drivers in Los Angeles 
UPS offers both residential and commercial services. However, there are no business deliveries on Sundays, which can mean less work on that day. 
Try to avoid major weekday rush hours by focusing your delivery hours between 10 am and 4 pm. 
UPS drivers also handle larger vehicles, so be prepared to maneuver the narrow LA streets with your truck.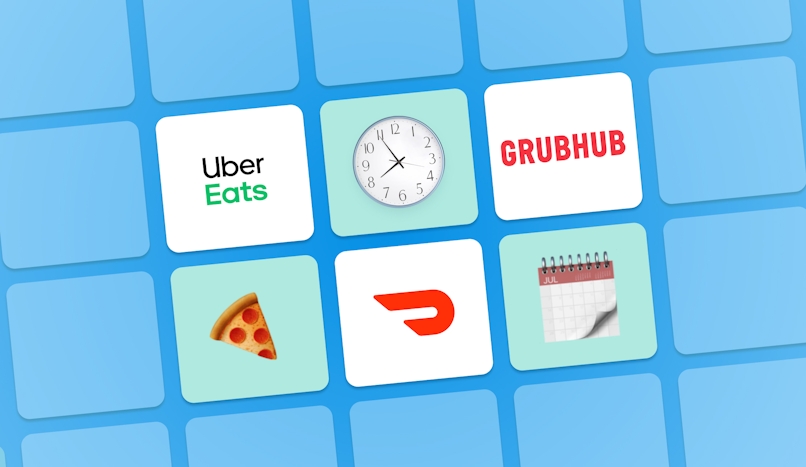 Best times of day for food delivery drivers to work in Los Angeles
The peak times for food delivery service drivers look a little different from those of a courier. 
Whether you're bringing late-night tacos and deli subs to college students or full meals to ritzy Beverly Hills families, there's plenty of gig work for food delivery drivers in LA. 
Find out when to expect the busiest times below.
Best times for Uber Eats drivers in Los Angeles 
Food delivery tends to peak at certain hours, like around midday (lunch rush!) and dinner. 
Your delivery times as an Uber Eats driver will likely avoid peak rush hour in LA (7 am to 10 am and 4 pm to 7 pm) since you'll be focusing on these meals. 
Just be aware of busy areas in the evening, like West Hollywood, when making night deliveries. 
Also, Uber drivers can earn peak pay by taking advantage of pricing models like Delivery Surge.
Best times for DoorDash drivers in Los Angeles 
As a Dasher in LA, it's all about location. 
The company has over 4,000 restaurant partners in the city — from Santa Monica to Beverly Hills. 
Increase your earnings by focusing on high-volume areas (that is, where the most restaurants are and the most orders). 
To get in as many deliveries as possible, avoid the busiest times on the road (7 am to 10 am and 4 pm to 7 pm). 
Also, take advantage of Dasher incentives like Guaranteed Earnings Incentives for new Dashers and the newly announced gas rewards program.
Best times for Grubhub drivers in Los Angeles 
Grubhub offers residential takeout, delivery, and even a corporate food delivery service, which can be great if you prefer to work during the day. 
Make the most of this by focusing on business areas during the lunch hour. This also lets you avoid the most stressful times of day to drive — allowing you to get your work done between 10 am and 4 pm.
What's the fastest way to make deliveries in Los Angeles?
Whether you're driving for FedEx or Grubhub, you want to make your deliveries fast (and keep your customers happy). These tips can help you beat the LA traffic.
Learn about the traffic. You've already got a headstart on this one since you're reading this article! Discover Los Angeles has more tips. For example, they recommend using surface streets as alternative routes when the freeways are congested. A surface street, in this case, means any street that isn't a limited-access highway (like an expressway or a freeway).
Stay up to date on the city's events. The city is home to all kinds of happenings, from the Oscars to an LA Lakers game. It's exciting! But it also means more traffic. Follow a local news channel to know what's going on and when.
Invest in the right delivery clothing. A long day of deliveries can feel even longer if your feet hurt because you've got a blister. Buy a good pair of boots and accessories like a flashlight (great for finding packages in dark vans).
Use a package finder. When you've got a truck full of packages, finding the right one at the right house can waste time. A package finder lets you find packages quickly.
Download a route planner. A tool like Circuit Route Planner works with your favorite GPS and real-time traffic data to find the fastest routes for you. You don't have to waste time figuring out how to get from point A to point B quickly. The app handles it.
Why the best drivers use Circuit Route Planner
Los Angeles is probably best known for two things: Hollywood and terrible traffic. 
However, don't despair if you're a delivery driver here. We explained when peak traffic hours are — so you can avoid them — and gave tips for the best times of day to deliver based on your employer.
To make your delivery routes even easier, check out Circuit Route Planner. 
Our route optimization software finds the fastest order of delivery stops for you. It even integrates with tools like Google Maps and considers traffic jams, construction zones, movie shoots, and all those other hassles that make LA traffic a drag.