10 minute read
What Is Post-Purchase Experience? 6 Ways to Improve It
Learn what a post purchase experience is and discover ways to improve it for your customers. Enhance your business's customer retention and loyalty.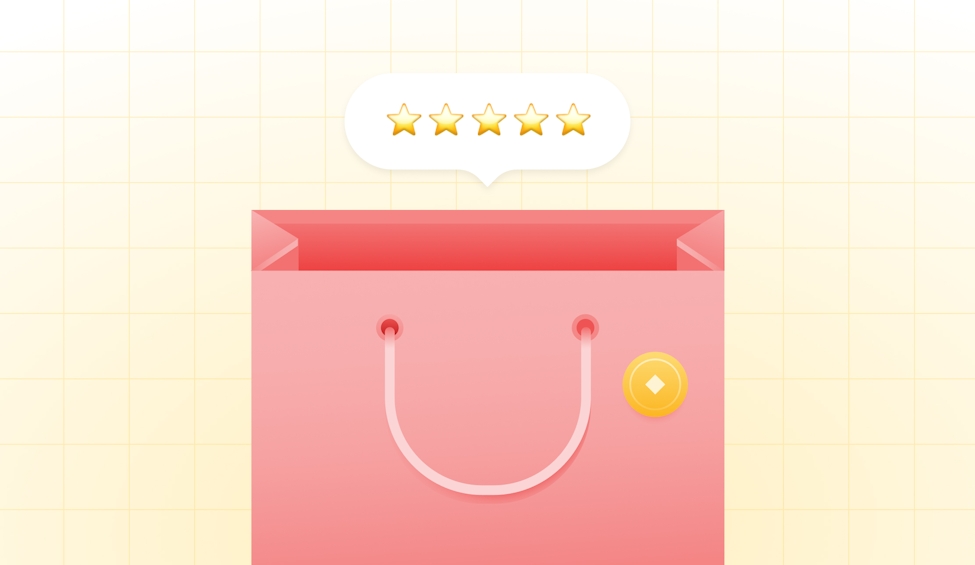 Delivery is a big component of the post purchase experience. Consider Circuit for Teams to quickly and easily manage drivers and deliveries.
Imagine this: Your company has just launched a new product, and the orders are flooding in. 
Sales are great, but you were so busy perfecting the product that you forgot to focus on the post purchase experience. Customers are starting to complain about delays, returns, and shoddy customer service.
The sale may seem like the finish line, but it's just the starting  
It's not just about getting the product out the door. It's about the post purchase experience, which is creating a positive and memorable experience that keeps customers coming back for more.
Let's dive in and learn how to create a post purchase experience that keeps customers happy and loyal.
Key takeaways:
The post purchase experience is just as important as making the sale.
Improving your post purchase experience can include offering excellent customer service and simplifying returns and exchanges.
Offer incentives, discounts, or rewards to show customers your appreciation.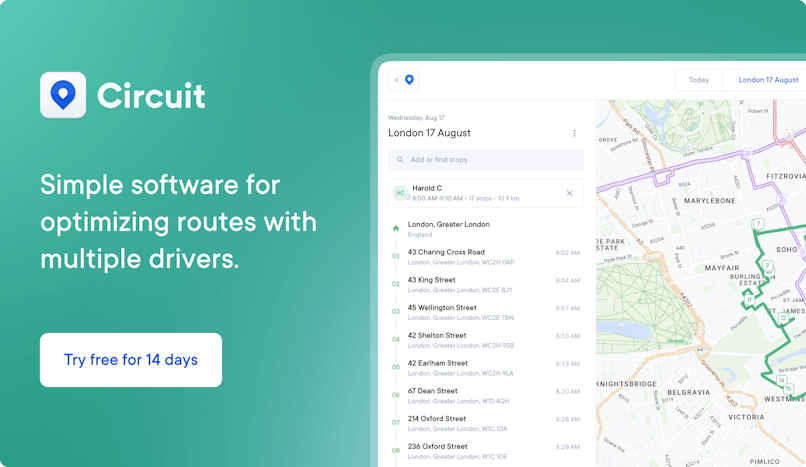 What is the post purchase experience?
Put simply, the post purchase experience is what happens after a customer buys something from you. 
It's how they feel about the product or service, how it works, and how you treat the customer after they've made the buy  
The post purchase experience is important because it can impact customer satisfaction and loyalty. 
A customer's post purchase experience includes package tracking, delivery time, package condition, and customer service. 
A customer's post purchase experience can make a big difference in whether they want to buy from you in the future.
In fact, getting a new customer can be five times more expensive than keeping an existing one.
Some companies spend too much time focusing on new customers and forget how important return customers are in their marketing strategy.
For example, MoviePass offered a subscription that allowed customers to see one movie a day for $10 a month. 
However, they didn't let their current customers know that certain films would be considered a "premium movie," which was against the subscription policy and resulted in cancellation without a refund. 
MoviePass put their own success ahead of their customer when they should've made their policies clear to customers when they signed up.
Forgetting about return customers can have negative consequences for your business, including decreased sales, bad word of mouth, and increased customer acquisition costs. 
Not focusing on the post purchase experience can hurt delivery companies, especially since their service is key to that post purchase experience. 
Our recent survey of 1,000 online customers found that a poor delivery experience leads 72.5 percent of customers to stop recommending the retailer involved.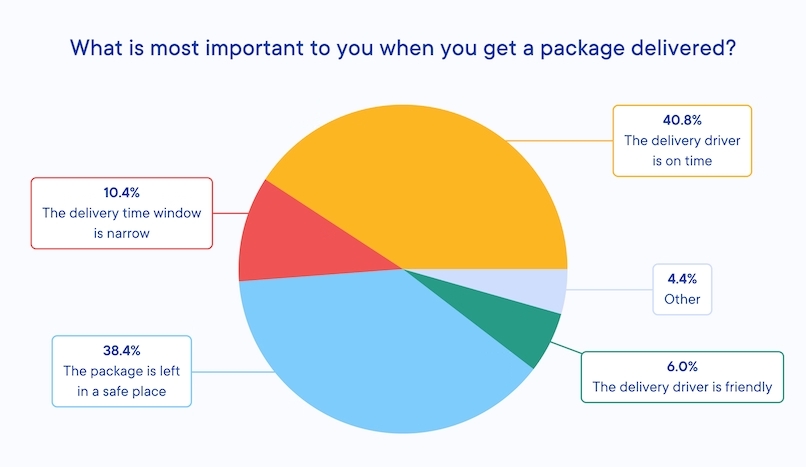 TLDR; making sure your customers have a good delivery is key!
Focusing on the customer's experience after they buy from you is a great way to increase customer retention and make existing customers feel appreciated. 
A good post-purchase experience can also help you cross-sell or upsell products because you've given your new customers a reason to shop with you again. 
6 ways to improve the post purchase experience
Customer expectations are high. If you can make their post purchase journey a positive one, you'll create a customer relationship that'll benefit your business. 
After all, 65 percent of a company's business comes from existing customers.
You can improve the post purchase customer experience in several ways, including:
Deliver excellent customer service
Share clear communication about the order
Solicit and act on feedback
Offer personalized experiences
Simplify returns and exchanges
Create a loyalty program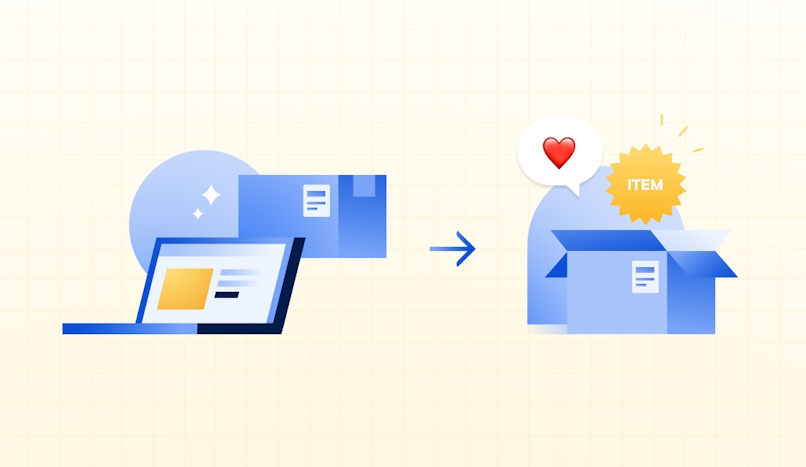 Deliver excellent customer service 
Excellent customer service will create a positive post purchase experience for your customer. 
Chick Fil-A has been known to go above and beyond for their customers, offering exceptional service, like fresh ground pepper to patrons dining in or staff offering to carry heavy trays for moms with small children. 
Their dedication to customer service led them to being named as having the best fast-food customer service in America in 2020.
The Ritz-Carlton ws also named the third best overall in customer service and first in hotel companies in 2020 thanks to their bespoke offerings and hospitality experiences. 
The Ritz offers access to technology to make customers' lives better. 
The hotel staff use chatbots to request customer feedback and offer personalized services, and customers have access to smartphone-connected rooms and services that remember their preferences.
Here are five key ways to deliver excellent customer service: 
Train your representatives. Customers want to speak to someone who's knowledgeable about the company and the issue at hand, so train your customer service representatives well. Otherwise, you'll end up like Comcast who told a potential customer they serve his house, but when the customer tried to sign up, he couldn't. In fact, Comcast misrepresented their service area on the FCC map they submitted, and this wasn't found out until that customer made a complaint.
Respond promptly. Make sure your customer service team responds to customer questions and complaints in a timely manner, preferably within 24 hours. If you fail to respond in a timely manner, your customer may choose to take their business elsewhere or leave you a negative review, which can damage your reputation.
Offer multiple contact methods. Not all customers are the same, so it's important to offer many ways for them to contact you. Some may prefer email or social media and others may want to give you a contact or chat directly with a representative online. Giving them multiple ways to contact you can make the customer service experience better. 
Show appreciation. Customers appreciate when a company is thankful for their business, especially if the customer has an issue with the product or service. Offer customer discounts, rewards, or special promotions for their company loyalty.
If you want to improve customer service when it comes to delivery, Circuit for Teams allows your dispatchers to include customer service details on tracking links. This helps with real-time visibility. 
Share clear communication about their order 
Keep your customers informed. Follow these tips to make sure your post purchase communication is clear: 
Send a confirmation email. As soon as a customer places an order and finishes checkout, send them an order confirmation email that includes the details of the customer's order. This should include the item(s) bought  the total cost, and the estimated delivery date.
Offer regular updates. Keep customers informed about their order status by offering regular updates. This could include order tracking that lets them know when their order has been processed, when it's sent  and when it's expected to arrive. One great way to do this is using SMS notifications to text customers real-time updates, a feature Circuit for Teams offers.
Use clear language. When interacting with customers, avoid using technical jargon or industry-specific terms they may not understand. For example, if you're talking to a customer about a delivery and ask if they got "POD," they may not know it's short for "proof of delivery." You should use active language over passive language to eliminate ambiguity and make sure the message is received as intended. It's important to be clear with your customers over being clever because your messages need to be understood clearly to avoid errors, delays, or other negative consequences.
Be honest and transparent. If the order has any delays or issues, tell the customer straight away and give an explanation for the issue and a plan to resolve it. 
Circuit for Teams lets you keep customers in the loop with customized email and SMS notifications so they never have to wonder where their package is.
Solicit and act on feedback 
Don't be afraid to ask customers for feedback, as post purchase engagement with customers is valuable.
In fact, 77 percent of consumers said they favor brands that ask for and accept customer feedback.
Send out surveys, ask for product reviews, or use social media to engage customers in sharing feedback. 
Learning more about customer satisfaction levels can help you make the customer experience better.
Use customer feedback to make improvements, especially if multiple customers mention a specific issue or problem. 
For example, if many customers share feedback that packages have been left in unsecured locations, your delivery company can allow customers to offer delivery instructions (like needing a signature for delivery). 
The good news is that Circuit for Teams allows you to collect proof of delivery so no packages go missing. 
Make an FAQ page with common questions to make it easier for future customers to find answers quickly. 
For example, Dropbox has a great FAQ page that features a clear, bold search box at the top, guiding visitors to use search rather than scroll for their question. 
Additionally, the top of the page has links to its featured FAQ pages.
It's also important to let customers know that you're taking their feedback seriously, using it to make improvements, and will follow up once you make those changes.
Offer incentives or rewards (like 10 percent off their next purchase to thank customers for their feedback. 
The hotel chain Hyatt asks customers for feedback in a variety of ways, including a dedicated page on their website. 
They also offer incentives for sharing feedback, like offering bonus points to Hyatt members. 
The hotel chain also encourages customers to use #WorldOfHyatt and #WorldOfUnderstanding hashtags to share their experiences during their stay.
Offer personalized experiences 
Customers want to feel like you appreciate them.
Offering personalized experiences can give them that sense of importance, which could influence their future purchase decisions. 
For example, Spotify uses machine learning algorithms to analyze a user's listening history and create personalized playlists based on their music preferences. 
They even offer a Discover Weekly playlist that gives users a personalized selection of new music to discover each week.
Show your appreciation by offering discounts, giving birthday rewards or coupons, or sharing special promotions for repeat customers. 
You can also personalize the delivery process for repeat customers. 
For example, if you notice a customer is often unavailable to collect their package during normal business hours, you might offer night delivery or the option to choose from a range of delivery locations, such as a nearby locker or local store. 
Sending communications, like post purchase emails, with a customer's name can make them feel appreciated on an individual level. 
You can also send product recommendations related to their recent buy so they know what else you offer. 
Simplify returns and exchanges 
If a customer needs to return or exchange your product for any reason, it's important to make sure that the process is simple and easy. 
These four tips can better your returns process: 
Make your return policy easy to understand and clearly state what items can be returned, how to start a return, and any deadlines or fees.
Give customers prepaid sending labels to make it easier for them to send items back to you.
Give customers multiple options for returns and exchanges, such as returning items in-store, through the mail, or through a third-party service.
Consider offering incentives to customers who opt for exchanges instead of returns, such as free shipping on the exchanged item or a discount on a future purchase.
Read our post on returns management 101 for the full lowdown on how to do that. 
Create a loyalty program 
A loyalty program is a great way to improve a customer's experience because it offers rewards and incentives to customers who make repeat purchases.
Loyalty programs can also create a sense of exclusivity that can make customers feel valued and appreciated.
One program that's succeeded is the Starbucks Rewards program, which offers different tiers of membership based on the number of stars (points) a customer earns, with each tier offering increasingly exclusive benefits. 
For example, a customer who has earned 25 stars can customize their drink. 
Meanwhile, a customer who has earned 200 stars can get a free drink or food item.
You can use loyalty programs to tailor customer rewards based on their specific customer journey — including their purchase history or preferences. This offers a more personalized post purchase experience.
Many types of customer loyalty programs exist, including ones based on points earned for purchases, tiers based on spending or loyalty level, or subscription models.
Around 70 percent of consumers are more likely to recommend a brand if it has a good loyalty program.
Examples of successful post purchase experiences
When it comes to creating a successful post purchase customer experience, plenty of companies and eCommerce brands get it right.
Zappos 
Zappos is a shoe and clothing eCommerce platform well-known for its customer service. 
The brand offers free sending and returns, making the process of buying and returning items simple and convenient for customers.
In addition, Zappos offers 24/7 customer service, so there's always someone available to answer questions or help with any issues.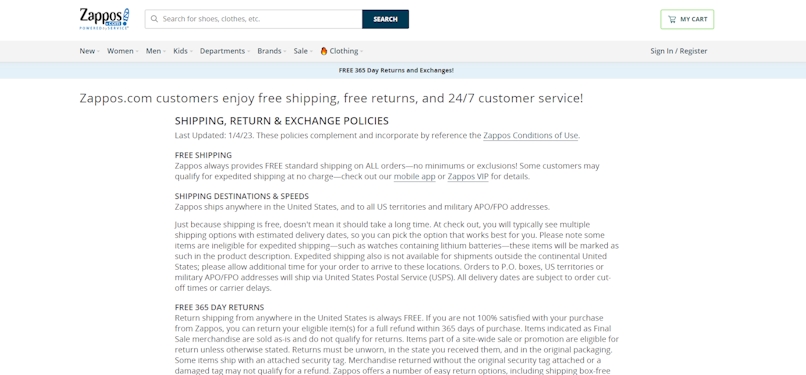 Sephora 
Sephora is a beauty retailer with a Beauty Insider loyalty program for customers. 
Customers who are members of Beauty Insider get exclusive rewards and experiences, as well as early access to new products and promotions.
Beauty Insider offers three tiers: Insider, VIB, and Rogue. 
These tiers offer different rewards, incentivizing loyal customers to spend more money to access the different tiers.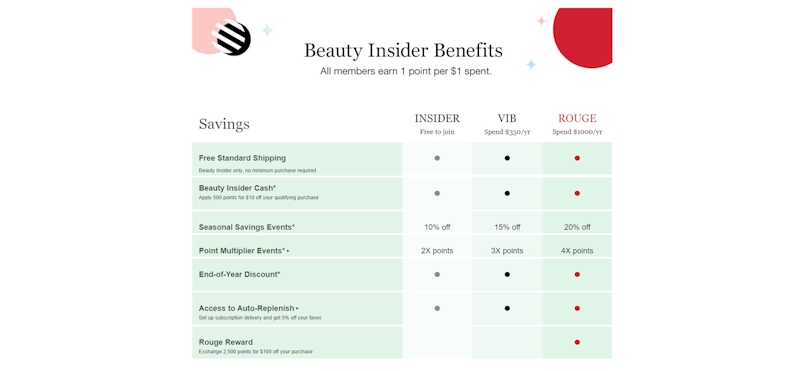 Chewy 
Chewy is an eCommerce pet store with a 24/7 customer support team to help with any customer issues or questions.
Chewy also offers a subscription service for pet food and supplies, which makes it easy for customers to get regular deliveries of products they often repurchase.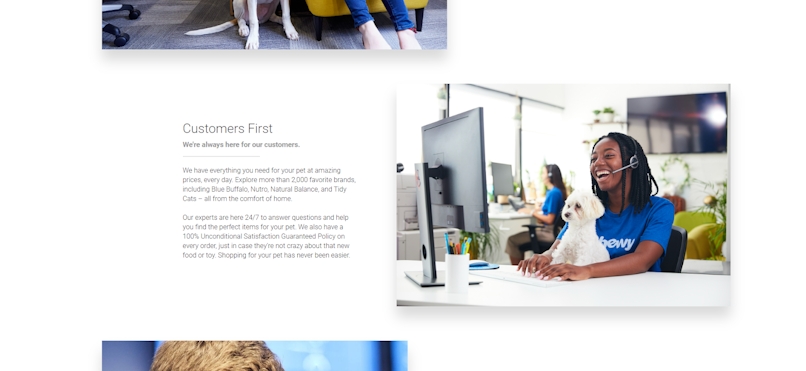 Master the post purchase experience for your customers
If you want to master the post purchase experience for your customers, it all comes down to some things: 
Offering excellent customer service
Having clear communication
Soliciting and acting on feedback
Offering personalized experiences
Simplifying returns and exchanges
Creating a loyalty program
The post purchase experience is just as important as the buy itself. 
By following these post purchase strategies, you can turn a first-time customer into a lifelong one! 
And with Circuit for Teams, you can confidently plan, track, and manage your delivery operation, allowing you to offer a positive post purchase experience for your customers.