8 minute read
What Is Contactless Delivery and Why Is It Important?
Discover the benefits of contactless delivery and why it's essential in today's world. Stay safe and informed with our guide.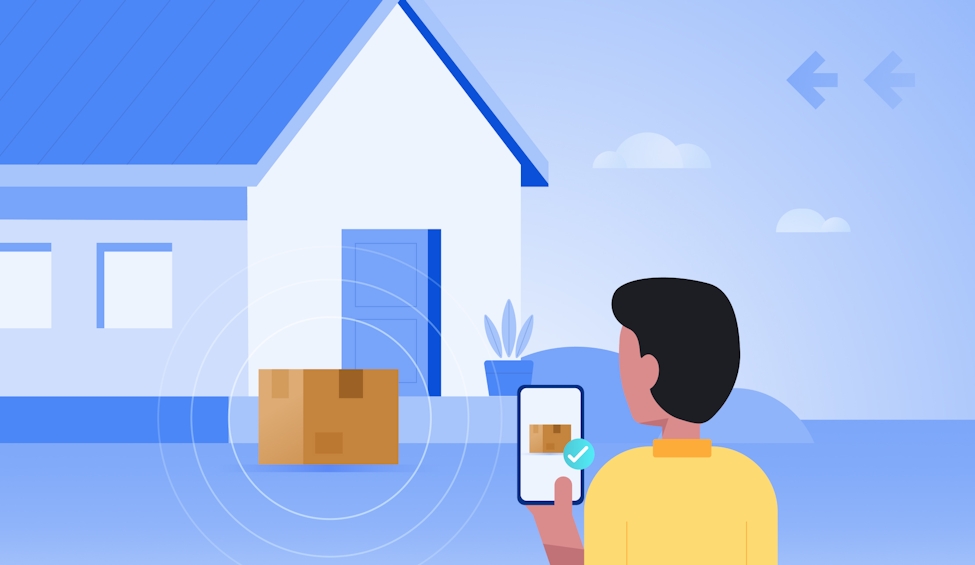 You may be used to hearing the term "contactless delivery" since the start of the COVID-19 pandemic. 
But what exactly does contactless delivery mean? This delivery option is more than just a pandemic buzzword. 
It's a real option that many people getting deliveries — whether food or packages — prefer.
Contactless delivery is the home delivery of goods without any face-to-face or physical contact between delivery drivers and customers. 
For example, this might mean dropping a package on the front stoop and alerting the customer of the delivery through text or email. 
(Shameless plug: Circuit for Teams offers email and SMS notifications using always-accurate arrival times.)
Contactless delivery services took off during the pandemic when we all tried to limit exposure to other people as much as possible. 
But it's still important for businesses to offer it in 2023. 
Some people prefer this delivery system for several reasons, whether they're immunocompromised, socially anxious, or just not in the mood to talk to people. (We get it.)
In this post, we'll explain how contactless delivery works and discuss why it's important to offer it. 
Key takeaways
Contactless delivery can promote a great customer experience for those wanting to limit physical contact or seeking a convenient option.
Using digital payment methods is easier and safer than having customers pay in cash.
Delivery drivers should send proof of delivery after completing the customer's drop-off.
Implementing contactless delivery can help reduce your business costs.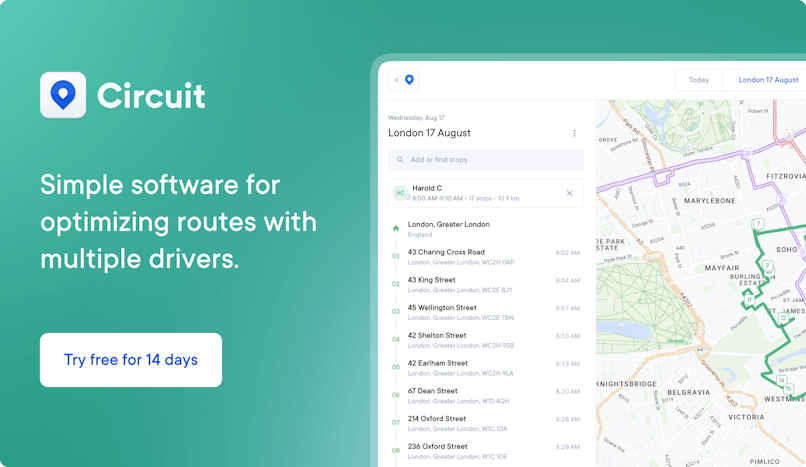 How does contactless delivery work?
Contactless delivery is simple. Still, following a few steps is important to get it right. 
It's all in the name: There's no in-person contact between any parties during the buy and delivery of the goods. 
This includes ordering and paying for items.
When a customer places an order for contactless delivery, it's usually through an online ordering or eCommerce platform, like a website or an app. 
They place their order and pay using a digital payment method like a credit card or PayPal. 
This way, they don't have to hand the delivery person any cash. 
Next comes preparation and packaging. Let's use the example of someone ordering from an online store. 
When the fulfillment center gets the order, they pass it along to an employee who needs to prepare and pack it. 
Depending on the business's guidelines, they might do this while wearing gloves, masking, or using hand sanitizer.
The employee can then leave the packed order in a designated area for the delivery person to pick up for delivery (rather than as a direct handoff). 
This step can remove yet another person-to-person interaction in the delivery process.
Once the delivery driver has your package  they'll deliver it to the customer's address. 
Instead of knocking on the door and waiting for the customer to take your package  the delivery person can leave it on the customer's doorstep, in the mailbox, or at another requested drop-off location. 
Some apps and stores allow customers to leave delivery instructions for drivers detailing where to place their package when it arrives.
Finally, the delivery person alerts the customer that they delivered your package through a text message or notification. 
They might take a picture of where your package is so the customer knows. 
Want to start managing contactless delivery? 
Circuit for Teams can make your launch a success with proof of delivery, customer notifications, and the ability for customers to leave special drop-off instructions.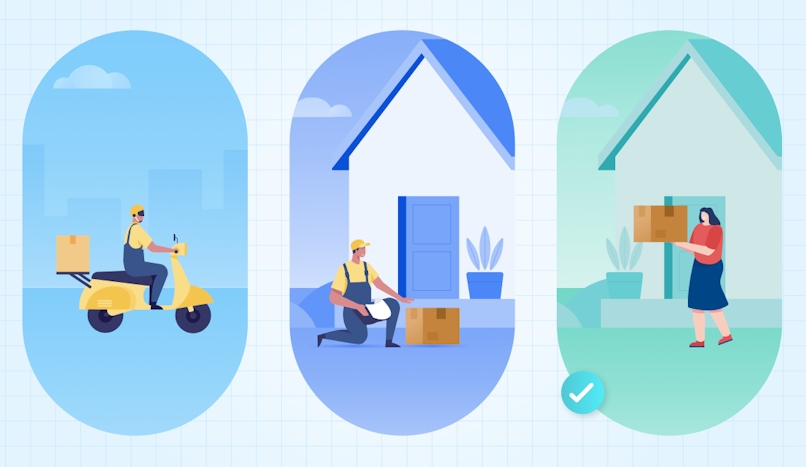 Why are contactless delivery options important? 
Contactless delivery is important to businesses and customers. 
No-contact delivery offers everyone a safer, more convenient, and more cost-effective option. 
Contactless delivery can help mitigate the spread of infectious diseases and allow customers who are uncomfortable interacting with strangers to still get their packages. 
Contactless delivery can also be more convenient for customers who aren't home when their package arrives. 
Plus, it can also help you save money by allowing your couriers to make more frequent and quicker deliveries.
To ignore it would mean ignoring a key part of the modern delivery ecosystem and falling behind in business. 
You can still give customers a great delivery experience without seeing their delivery driver face to face.
We break down the benefits of contactless delivery in the following sections.
The benefits of contactless delivery
Contactless delivery has several benefits, including:
Reducing the risk of disease transmission
In 2020, businesses adopted contactless delivery as a form of social distancing. 
Even in 2023, COVID-19 remains a health concern. 
Plus, with the flu and other seasonal illnesses coming and going, people just don't want to get sick. 
If they can prevent even one unnecessary face-to-face interaction or physical contact during their day, it might help.
Contactless delivery allows them to order goods without fear. 
They can wait until the delivery person drives away to get their package from a designated location. 
This way, they don't need to interact face-to-face with a stranger or open their door to someone they don't know.
Convenient for customers
Contactless delivery is also incredibly convenient for customers. 
When you're bundled up on the couch crying over a breakup, the last thing you want to do is exchange pleasantries with your food delivery guy. 
With contactless delivery, customers can cry in peace and get their package when they feel like it.
Plus, the proof of delivery that usually comes with contactless delivery can help people know when to pick up their packages if they aren't home. 
For example, if a customer is on vacation but gets a notification that their package was delivered, they can text their neighbor to bring it inside.
Cost-effective for businesses
Contactless delivery can be cost-effective for your business. 
When customers pay online, your business can track payments and you don't have to worry about delivery drivers not getting paid at the door. 
Additionally, it lets couriers deliver more packages in a limited amount of time. 
How? Well, when they don't have to wait for the customer to open the door, they can simply drop your package  send a notification, and be on their way. 
Another way to deliver more packages in less time? Circuit for Teams lets you plan the fastest delivery routes, so your drivers spend less time navigating and more time delivering.
Keep up with competitors
Several big-name brands already offer contactless delivery. 
For example, Walmart has offered contactless in-store, curbside pickup, and delivery options since 2020. 
Instacart and Postmates added a "drop off at door" option in March of the same year.
If your business doesn't participate, it looks like you aren't willing to meet the needs and wants of customers. 
If Uber Eats, Amazon, Grubhub, and DoorDash can offer contactless delivery, surely your business can, too.
The challenges of contactless delivery
Like anything new, contactless delivery has its share of challenges. But is anything worth doing easy? Some challenges include:
Technical difficulties
Communication barriers
Maintaining quality control
Technical difficulties
Technical difficulties always seem to happen when you least expect them. 
Maybe a customer doesn't get the notification saying their package was delivered. Or one of your couriers can't get service in a remote location to upload the proof of delivery image. 
When a customer has an issue, they should give feedback so you can work with your team to improve the overall process. 
It could also be something on the customer's end, such as disabled push notifications or spotty Wi-Fi. 
A key part of preventing technical problems is using software you can trust and rely on. 
Circuit for Teams gives you one app you and your drivers can use to communicate and track deliveries. 
Real-time updates let you know if your drivers are behind or on schedule. You can also relay these updates to customers through email or SMS, so they know their package will be late. 
Communication barriers
Communication barriers can also happen during contactless delivery. 
If your customer and courier don't speak the same language, it might be hard for them to communicate where they want their package delivered. 
Miscommunications can also happen over SMS or email. 
The best way to handle this is to make sure your delivery drivers answer their phones and text customers to reach solutions when needed. 
For example, let's say a customer asked you to deliver their package to the front porch. But after placing their order, they change their mind and want it by their side door. 
Your driver should be ready to answer their phone so the customer can relay this new update and answer any other questions.
Maintaining quality control
Maintaining quality control is another contactless delivery challenge. 
Every courier might have different delivery standards. 
But leaving packages on a customer's doorstep can also sometimes damage the goods, especially if they're perishable or time-sensitive. 
Nobody wants to open the door to find their burger has gone cold. 
This is why sending push notifications or calling your customers about their delivery is so important.
Ultimately, problems will arise — because that's the nature of the world. 
But when they do, be sure to offer great customer service and welcome your customers' feedback. 
For example, you can waive their next order's delivery fee or send them a coupon. 
You can also send an automated text message to customers' phones after each delivery, asking them to rate their experience and offer feedback.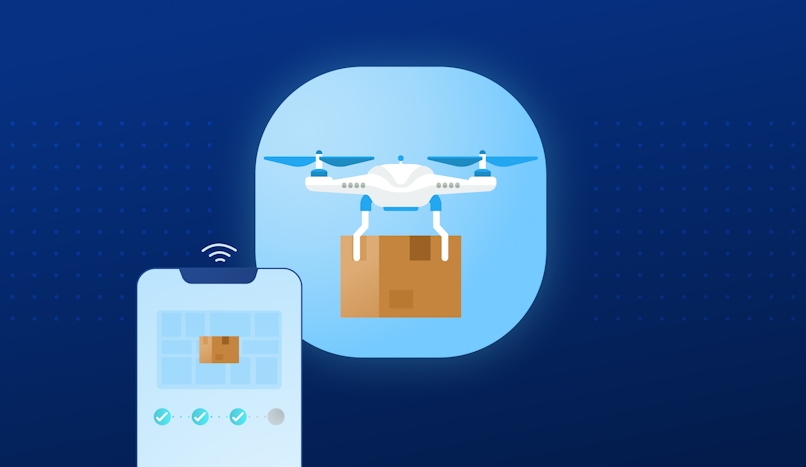 Contactless delivery FAQ
Let's answer some of the most frequently asked questions about contactless delivery. 
How can I track and monitor contactless delivery orders? 
Knowing where your orders are is a key part of contactless delivery. 
You can track and monitor contactless delivery orders using comprehensive software like Circuit for Teams. 
With features like route planning, team management, and a package tracker, you can manage all aspects of your delivery business in one place. 
It might sound fancy, but it's really pretty simple. 
These programs allow you to monitor each item's delivery status and communicate with delivery personnel and customers in real time.
Will implementing contactless delivery increase my costs? 
Yes and no. Implementing contactless delivery may involve some initial investment on your part. 
For example, you may have to invest in a new digital payment system and equipment.
However, implementing contactless delivery can also result in cost savings. 
You can reduce your workforce budget by reducing the need for additional staff to handle cash transactions or interact with customers during delivery. 
Contactless delivery can also help reduce the risk of theft and fraud that can sometimes happen with cash transactions. 
If your couriers don't have to carry or handle any cash, the likelihood of something bad happening is definitely lower.
How do I handle returns or issues with contactless delivery orders? 
There's no need to worry when issues arise or a customer wants to return an item. You can give customers clear instructions on how to contact you in case of any issues or complaints. 
If something really goes wrong and you must issue a refund, you can use a digital payment system to give a digital refund or credit the customer's account.
Managing returns is essential for any eCommerce or retail business. Using the right software, such as Circuit for Teams, can help you manage your returns and optimize customer satisfaction.
Adapt to contactless delivery for your business
There are plenty of reasons to start implementing contactless delivery for your business. 
Food delivery apps and retailers have been using this delivery system for years, so offering it can help you promote a better customer experience. 
Plus, no-contact delivery can help customers and employees practice social distancing and limit the spread of disease. 
Additionally, offering contactless payments can help streamline your delivery operations and lessen the risk of fraud or stolen cash.
Contactless delivery will surely change as we develop new integrations, delivery software, and other technology. But it doesn't seem to be going away any time soon, so it's time for your business to get on board.
Need help getting started? Circuit for Teams is your gateway to contactless delivery. 
Our routing optimization software can help you manage your delivery routes and drivers. 
Plus, drivers can use the driver app to communicate with customers through SMS and snap proof of delivery (POD) pictures.