8 minute read
LTL vs FTL Freight: Key Differences, Pros & Cons
Explore the differences between LTL and FTL freight, including costs, speed, pros and cons. Make informed shipping decisions for your business.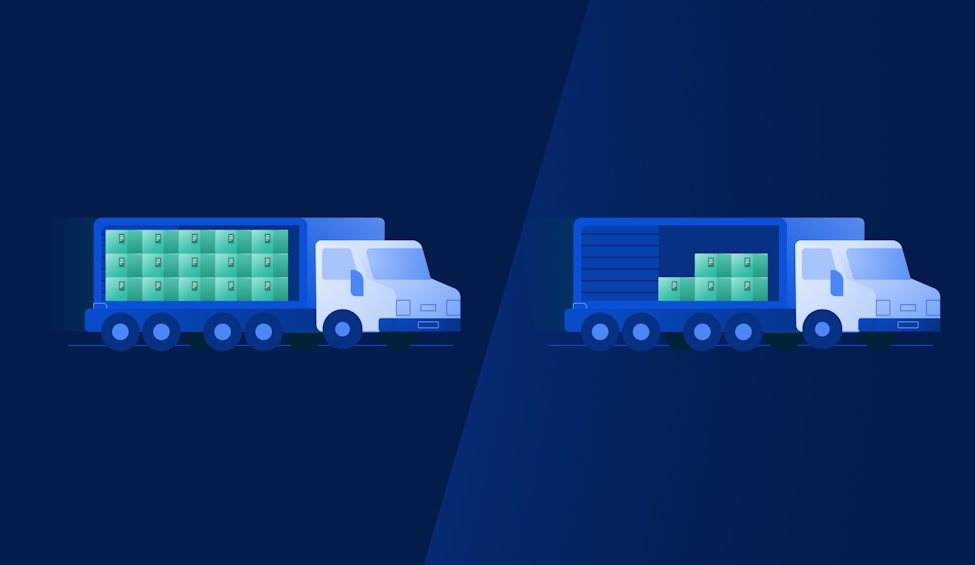 After you've secured your middle mile shipping strategy, optimize your last-mile delivery with Circuit for Teams' automatic route planning — even across multiple depots.
The world of shipping logistics is as diverse as the products being shipped. Each has its own quirks and requirements, and selecting the optimal freight shipping method can significantly impact your bottom line. 
This article simplifies the complexities of less-than-truckload shipping and full-truckload shipping, empowering you with the knowledge to choose the best middle mile logistics strategy for your business. 
I'll kick things off by diving into the heart of the matter: understanding the essential differences between LTL and FTL freight shipping. From there, I'll compare the advantages and drawbacks of each approach, from cost savings and delivery times to shipment sizes and security concerns.
By the end, you'll have a clear understanding of the strengths and limitations of both shipping options and how they relate to your specific requirements.
Get ready to explore freight shipping strategies and find your path to optimal shipping success.
Key takeaways
Evaluate your shipment's size, urgency, and volume to determine whether LTL or FTL is the best fit for your business.
LTL offers cost savings for smaller shipments, while FTL offers faster and more secure delivery for larger loads.
LTL offers flexibility for varying shipment sizes, while FTL offers more predictable transit times and reduced handling.
Consider the risk of damage for delicate goods with LTL's multiple stops, and balance it against FTL's higher upfront cost for exclusive trailer space.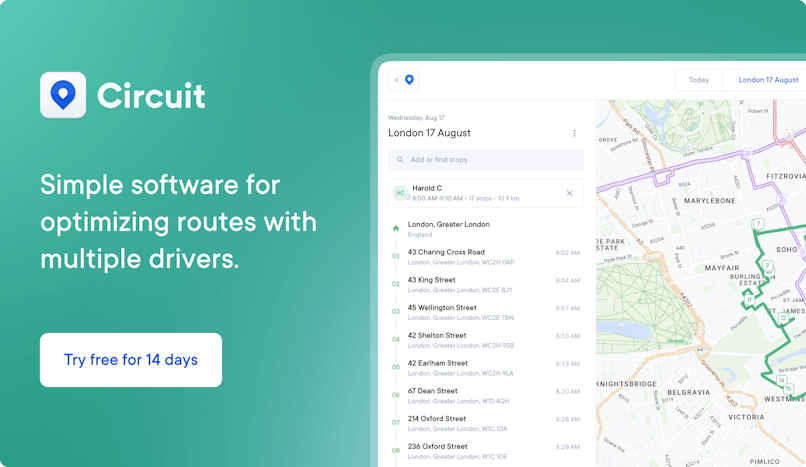 What are LTL and FTL?
If you've ever wondered about the differences between LTL (less than truckload) and FTL (full truckload) freight carriers, you're in the right place. These terms might sound technical, but I'll break it down. 
The main difference between LTL and FTL freight transport boils down to the size of your shipment. LTL is ideal for smaller shipments that can share space, while FTL is perfect for larger shipments that need the full truck to themselves.
So, whether you're sending out a handful of pallets or filling up an entire truck, there's a freight option that suits your needs. Here's how both options work:
Less than truckload (LTL) 
Imagine you're a business owner who needs to ship a moderate amount of goods. LTL freight shipping is your go-to option in this scenario.
It's like sharing a ride with others who are heading in the same direction. Your items will share space in a truck with shipments from other businesses. This makes it cost-effective, especially for smaller shipments. 
LTL shipments do have restrictions on size, weight, and the number of pallets, which vary slightly between carriers.
For instance, let's say you have six pallets of goods to send out to different locations.
Instead of renting an entire truck, which might be overkill, you can use LTL shipping for your partial truckload. Your pallets will join other shipments, and the truck will make multiple stops to deliver each load.
It's like Uber Carpool for your shipments!
Full truckload (FTL) 
Now, picture a situation where you have a substantial amount of cargo, enough to fill up an entire truck. FTL shipping is a great solution here.
You have the whole vehicle to yourself, ensuring your goods reach their destination directly without any detours or stops.
For instance, let's say you're a large manufacturer sending out a massive order to a distribution center. Instead of splitting your goods between multiple trucks, FTL shipping lets you use the entire truck's space for your shipment.
This not only speeds up delivery but also reduces the risk of damage since your items won't be shifted around to accommodate other loads.
It's like having a private Uber Black for your shipments.
Hybrid options: Shared truckload (STL) and Volume LTL 
Shared truckload (STL): A relatively newer shipping approach, STL combines the benefits of LTL and FTL.
In STL, multiple shippers come together and share the ride within a single full truckload. Unlike conventional FTL, where a single shipper dominates the trailer, STL divides the truck's space smartly among different shippers' goods. 
Thanks to shared expenses, this setup brings cost-saving advantages similar to LTL and heightened efficiency similar to FTL due to fewer stops and faster transit times. 
Volume LTL: Another player in the hybrid game, volume LTL is between traditional LTL and FTL. 
Imagine it as the bridge for shipments that surpass standard LTL but don't quite fill an entire truckload. Instead of committing to a full truck, which might be excessive, shippers can optimally use a portion of the truck's space based on their shipment's volume.
This approach strikes the perfect balance, offering the savings associated with shared truck space while accommodating larger loads that may not need an entire truck.
LTL vs FTL: Which is faster? 
When it comes to the race between LTL and FTL shipping services, shipping speed is a deciding factor. Let's break down which method takes the lead in the speed department and how urgency plays a role in your choice.
LTL shipping: Imagine LTL shipping is like a well-coordinated carpool. It might take a bit longer to reach your destination since the truck will make multiple stops to drop off various shipments along the way.
So, if you have some flexibility in your delivery timeline and you're looking to save on shipping, LTL might be your jam. It's like taking the scenic route — you'll get there, but it might not be lightning fast.
FTL shipping: Now, if time is of the essence, FTL shipping might be more your speed. Think of it as booking a private cab — your shipment gets the entire truck's attention and hits the road straight to its destination without any detours.
This can be a game-changer when your goods are on a tight schedule and need to be at their final stop ASAP.
If you're sending smaller shipments that can tolerate a bit of extra time on the road, LTL could be your cost-effective choice. But with time-sensitive freight shipments — when every minute counts and your cargo needs a speedy delivery — FTL is your go-to.
LTL vs FTL: Which is cheaper? 
Now, let's talk dollars and cents. LTL and FTL have their own cost profiles, and the right choice depends on various factors.
LTL shipping: If you're working with smaller shipments that can play well with others, LTL might offer some serious savings. Since you're sharing the truck space and splitting costs with other shippers, it's like throwing a cost-effective party where everyone chips in for the bill.
So, if you want to keep your budget in check and your shipments aren't in a hurry, LTL is your frugal friend.
FTL shipping: On the flip side, if you're shipping a larger load that fills up the entire truck, FTL might seem pricier upfront.
But with FTL, you're paying for the exclusive use of the truck, and if you have a substantial volume of goods to move, the cost per unit might actually be lower.
Plus, factor in the potential savings from reduced handling and fewer stops, especially for delicate items.
For smaller shipments where patience is a virtue, LTL could be your budget-friendly choice. But if you're moving a hefty load and can enjoy cost benefits through volume, FTL might give you more bang for your buck.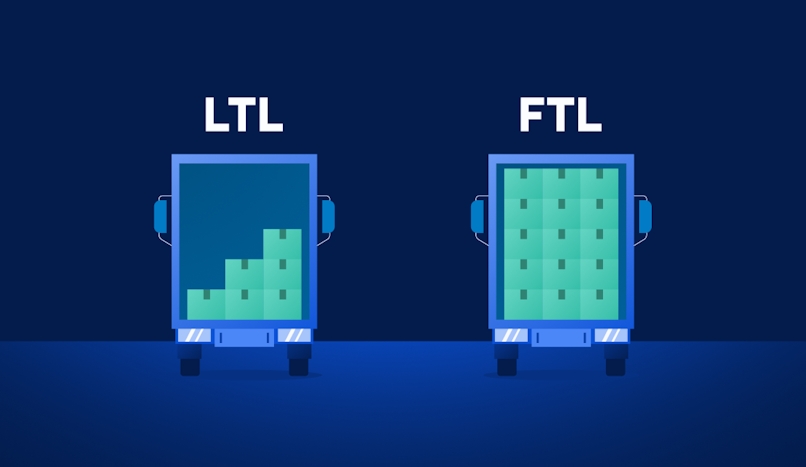 How to choose between LTL and FTL for your business
So, you're faced with the ultimate shipping question: LTL or FTL? 
First things first, take a good look at your business needs: What are you shipping? How often? What's your timeline? Are your shipments consistent in size, or do they vary?
Understanding your shipping needs will set the stage for your shipping strategy.
I'll lay out the pros and cons of both LTL and FTL carriers to help you make an informed decision:
LTL freight advantages 
LTL freight drawbacks 
FTL freight advantages 
FTL freight drawbacks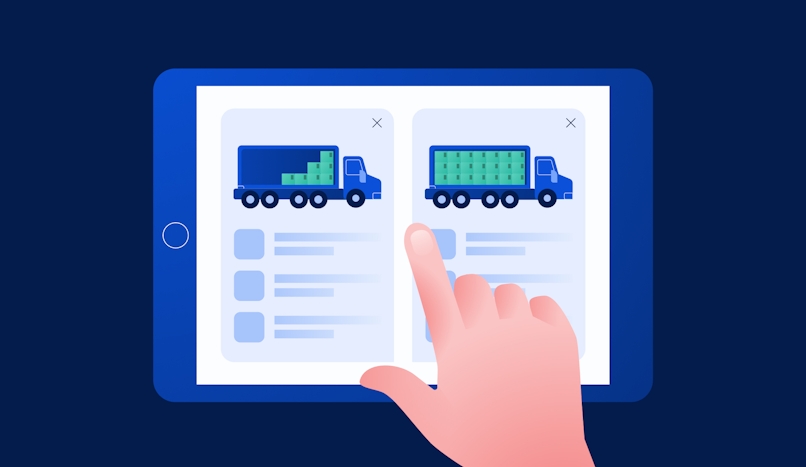 Finding the perfect fit for your shipments
Whether you need cost-efficiency or rapid delivery, LTL and FTL each have their benefits. In the end, it's about finding the balance between your business needs and the advantages of each option.
Ultimately, your shipping strategy reflects your business's pulse during the journey from the first mile to your customer's door. And while middle mile logistics make sure the race starts strong, last-mile logistics help you finish with a flourish.
Circuit for Teams can help you cross the finish line faster with a comprehensive route planning solution designed to cater to your unique needs. Whether you have simple or complex stops, you can easily add them using flexible data fields so your route planning aligns perfectly with your workflow.
Fine-tune your route by setting priority levels, proof of delivery requirements, estimated arrival times, and more.
Sign up for Circuit for Teams today, and have your first route prepared and sent within just a matter of minutes!