8 minute read
A Complete Guide to eCommerce Tech Stacks
Explore the essential components of an eCommerce tech stack, from platforms and apps to automation and customer experience.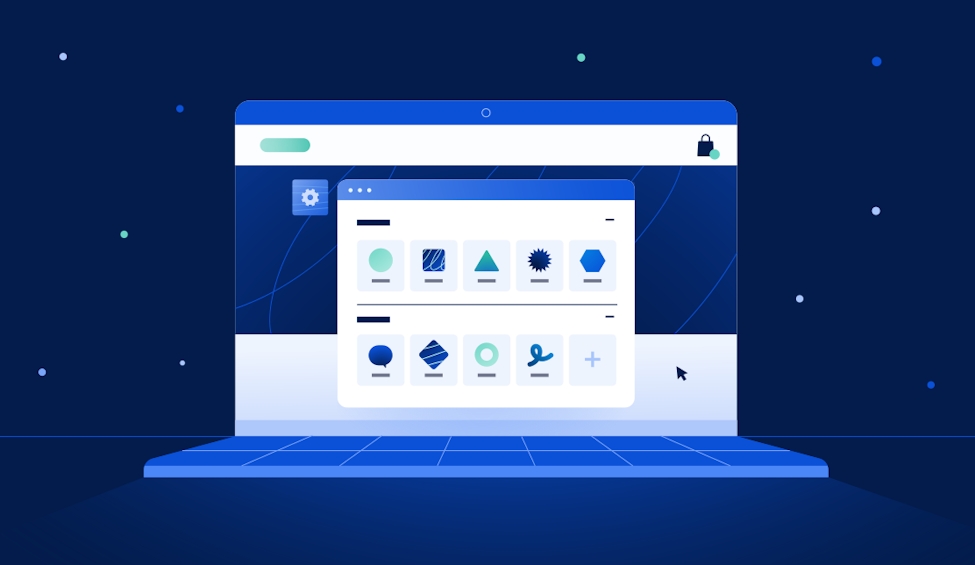 Circuit for Teams helps you manage order delivery with real-time tracking, logistics coordination, delivery scheduling, and route optimization.
The technology stack you choose can make or break your success in eCommerce. There are many moving pieces involved in running an online storefront, from a website management tool to manage your products to the order management system you use to manage orders and ship to customers.
And with the eCommerce industry evolving rapidly, you must stay updated and aware of the technology that powers everything.
This guide is for eCommerce store owners who want to learn more about the technology that makes eCommerce work. You'll learn about the software that goes into managing an eCommerce storefront and the things to consider when building your eCommerce technology stack.
Key takeaways
An eCommerce tech stack is the set of digital technologies you use to run your eCommerce business.
eCommerce technology can help you automate work to save time and use data to make better business decisions.
Components of a good eCommerce tech stack include an eCommerce platform, content management, inventory management, order management, and customer relationship management software; secure payment gateways; and tools for analytics and reporting, marketing, social media, and customer support. 
Factors to consider when creating an eCommerce tech stack include the cost, simplicity, compatibility, customer support, and scalability of each software, app, or platform you include.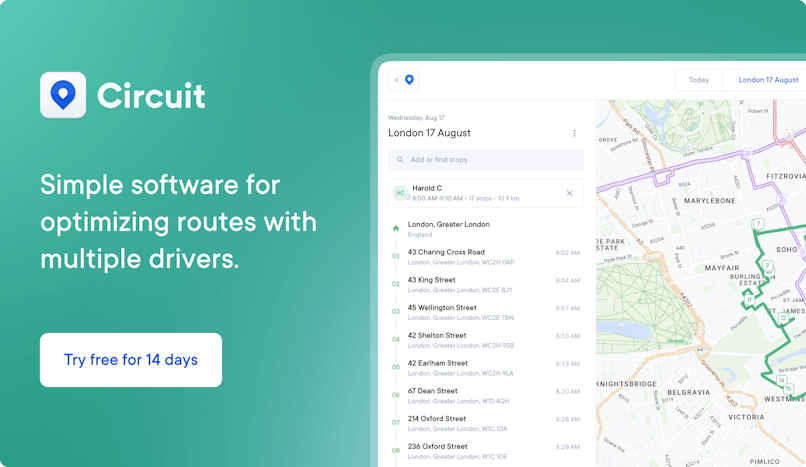 What's an eCommerce tech stack?
An eCommerce tech stack is the set of eCommerce solutions retailers use to build and manage an online store. It includes software with functionality to manage your storefront, inventory management, customer management, and resource planning.
These tools are primarily digital. Many of them are SaaS applications and run in the cloud — meaning you can access them from anywhere. 
Because many of these tools also collect a lot of data, you can learn from your operation's performance and make data-driven decisions about optimizing your business.
Modern technology tools also allow eCommerce brands to offer an omnichannel experience — with 35% of companies delivering a personalized experience across different online platforms.
But you can't just throw together a few tools and expect success. You need to vet each software carefully to make sure your software works well together and leads to a streamlined operation.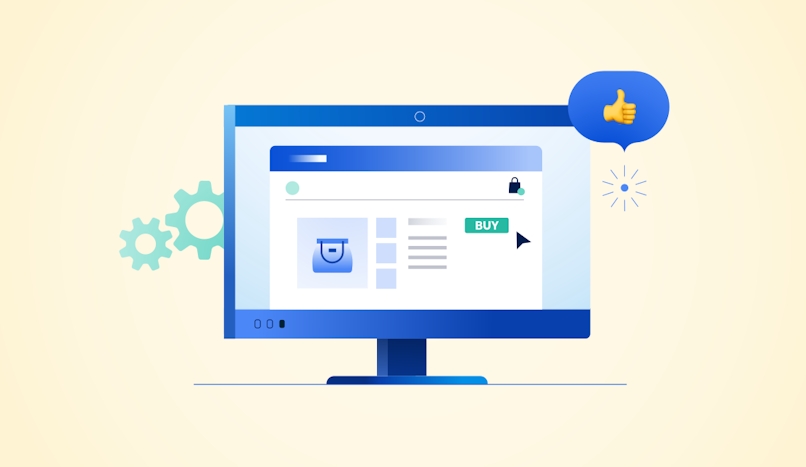 Components of a good eCommerce tech stack
Whether you want a simple web store or want to use the latest and greatest eCommerce tools, there are options for businesses of every level. Let's look at the software solutions available to eCommerce companies.
eCommerce platform 
Your eCommerce platform is your primary tool to launch an eCommerce store. It's the software that hosts your website. 
Modern eCommerce platforms have user-friendly systems that allow business owners to manage products, set up payment methods, and manage inventory.
For instance, Shopify and BigCommerce are two of the most popular beginner eCommerce platforms. Users can set up a new store in minutes, start uploading products, and install a website theme to create a beautiful store design.
Other powerful platforms — like Adobe Commerce (formerly Magento) — offer cloud and on-premise eCommerce solutions. It allows you to use programming languages like HTML, CSS, and Javascript to customize your store however you wish or use pre-made templates.
Having trouble deciding which eCommerce platform to use? If there's an eCommerce website you admire, you can use BuiltWith to see what eCommerce platform they used to build it. 
Content management system (CMS) 
A content management system (CMS) is the software you use to manage website content. For instance, WordPress and Drupal are two of the most popular content management platforms that let you set up websites and manage them from the backend.
But these systems aren't all built to handle eCommerce out of the box. For example, WordPress is designed for content-based websites like blogs.
But if you have a WordPress site, you can use the eCommerce plugin WooCommerce to add eCommerce functionality.
Other eCommerce platforms like Shopify and BigCommerce come with their own CMS that helps with product information management. If you don't have front-end or backend web development experience, consider one of those options instead.
Inventory management 
Inventory management apps help you manage your stock. When something sells in your online shop, you get notified and see the inventory count decrease automatically, which automates the manual inventory tracking process.
You can also use third-party inventory management solutions like Cin7 Core (formerly DEAR inventory) or Fishbowl. These comprehensive solutions offer more features than built-in software from commerce platforms. 
You can connect to vendors for ordering, integrate with your warehouse in real time, and customize your product categories and tracking.
Most tools integrate directly with popular eCommerce platforms, making it easy to automate many aspects of your inventory management.
Order management 
Order management software helps you track and manage orders as they come in through your sales channels. It helps you manage and track orders throughout the entire order fulfillment process, including order placement, inventory management, order processing, shipping, and customer support.
Many eCommerce platforms have systems built-in to help with this, but like many businesses, you may offer an omnichannel experience and sell on different platforms. Order management applications like ShipStation and Extensiv offer integration with those platforms to give you a central location to manage orders. 
Payment gateways 
Payment gateways are the technology that takes payment information from customers, processes it, and manages compliance with financial regulations.
The great thing about modern technology is that you don't have to manage payment processing yourself. You can find integrations from many companies (like Stripe and Paypal) that integrate directly into your store. 
Some platforms — like Shopify — also offer integrated payment gateways if you want to stick with one platform.
Your choice of payment gateway and payment options can greatly impact your store's success. Some gateways may only offer credit card processing, while others offer new methods like Google Pay, Apple Pay, and Paypal. 
Pick a flexible payment gateway so customers can use their preferred payment methods.
Customer relationship management (CRM) 
Customer relationship management (CRM) software keeps track of all your customers' information — including your interactions, past sales, personal details, and other relevant information.
You can then use this information to create personalized marketing campaigns. For instance, past sales can help you offer customers relevant offers, and tracking customer issues can help you improve your customer support.
CRM applications like Hubspot and Salesforce track contacts. These versatile and customizable tools allow you to create customized workflows based on your company's needs.
Analytics and reporting 
Reporting and analytics tools give you the insights you need to make the best business decisions. One example is Google Analytics. Among many other functions, it can plug into your marketing platforms to tell you which campaigns get the best results. 
Another example of good usage of data is Metrilo. Metrilo plugs into your website to show you what each customer does, such as what products they buy, the actions they take on your website, and where shoppers fail to convert to sales.
Collecting and analyzing business data is also key to tracking key performance indicators (KPIs) that can streamline your business processes and your supply chain overall. 
Marketing automation 
Marketing automation is the process of using software to automate repetitive marketing tasks like email marketing, social media marketing, and ad campaign monitoring.
Automation frees up your time to focus on higher-impact work. For instance, instead of sending personalized offers by email to a lot of people, use the segmentation features offered by email marketing software like Mailchimp to do it automatically.
Other tools like Klaviyo will help you automate marketing campaigns using AI. It will create headlines for you, push your marketing campaigns to potential customers, and test which ad creatives produce the best return on investment (ROI).
Social media and advertising tools 
Social media has become an integral part of eCommerce businesses. Many people spend a lot of time browsing social media news feeds, making it a key place for them to find your brand.
Social media advertising tools help you manage your social presence. For instance, Hootsuite allows you to manage multiple accounts in one place instead of logging into each one individually, making it easier to schedule posts and respond to messages.
Similarly, Facebook Business Manager lets you create and schedule posts for Facebook and Instagram, but you can also use it to create paid ads on those platforms.
Other advertising tools like Google Ads help grow your brand's reach with pay-per-click (PPC) advertising. When people search online for certain keywords related to your product or service, they'll see your ad, and you'll pay if they click on it. 
Then you have TikTok, which has become a popular online shopping tool for younger generations. TikTok offers advertising management tools that let you create ads and measure their results.
Customer support 
Customer support tools let you manage and resolve customer issues and track the results. These are helpful because they give you a way to streamline customer service, reducing the time it takes for people to get help.
One of the best ways to do this is to integrate live chat with apps like LiveChat. Instead of finding a contact form, customers can chat directly with a customer service representative to get the information they need — which improves the customer experience.
If someone needs more help, they can open a support ticket if you use a tool like Zendesk. Your team can then assign the ticket to someone who can personally follow up with the customer.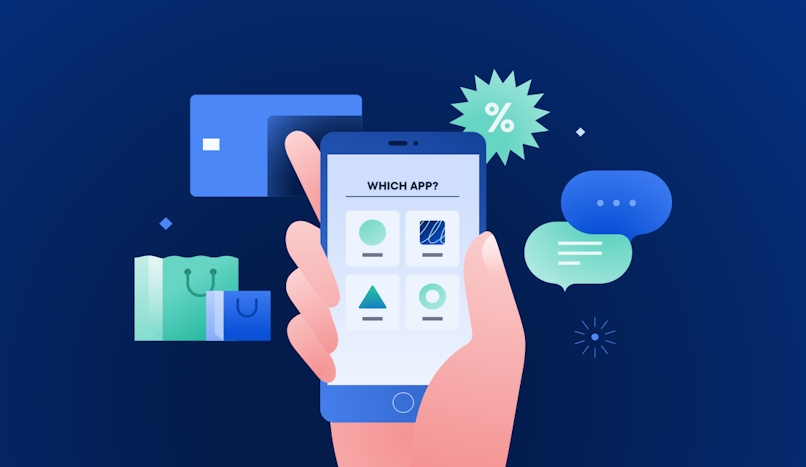 Factors to consider when building an eCommerce tech stack
You have many options available to build your tech stack — but you need to find the right ones for your business needs. They need to be cost-effective and integrate well with each other. 
Here are some essential factors to consider when looking at your choices.
Cost: You have a lot of options for eCommerce tools, from costly enterprise software to cost-effective tech for startups. It's important to balance the price of your software with what you need to make sure you get a good ROI.
Simplicity: Having a lot of features in a tool is great — but they are only helpful if you can use them easily. Ensure your software is easy to use and will work with you instead of against you.
Compatibility: When your tech stack tools aren't compatible, you're stuck  manually making them work together. Make sure any tool you add to your tech stack will work seamlessly with the others you use.
Customer support: Any tool you use needs reliable customer support so you can get the help you need when you need it.
Scalability: You need a program that can handle your business as it grows. Check what packages a software provider offers to see how far it will scale up with you.
Improve your eCommerce success with Circuit for Teams
Signing up for an account on an eCommerce platform and starting a store is easy enough, but when it comes to satisfying customers and scaling your operation, you need to add additional tools. 
The right tech stack will help you run your store, support your customers, and manage your business operations — and that includes order delivery.
Streamline the delivery aspect of your eCommerce business with Circuit for Teams: the best route management software to plan and optimize your delivery routes and keep your customers up-to-date on their order status.
Try Circuit for Teams today and see the difference for yourself.