8 minute read
eCommerce Enablement: Tips, Tools, and Software for 2023
Here are the best practices, software, and tools for eCommerce enablement in 2023. Optimize your online store, streamline operations, and enhance customer experience.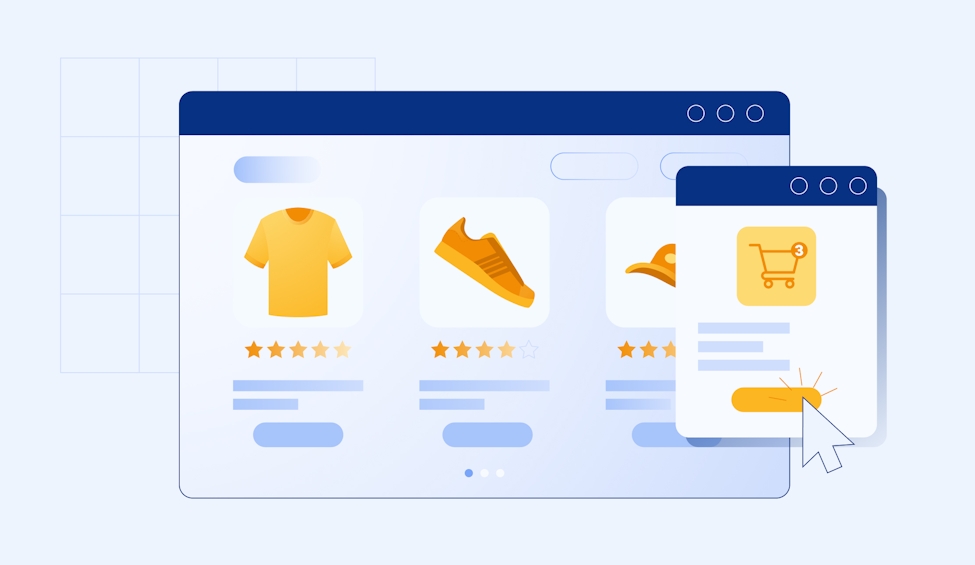 Brick-and-mortar retail stores aren't exactly a thing of the past, but online shopping is the way of the future. And the driving force behind it is called eCommerce enablement.
Think of eCommerce enablement as using software and tools to operate an online store — everything from an online shopping cart to keep track of a customer's products to the integrations that help people make online payments.
And in 2023, there are many tools like these available for eCommerce business owners.
In this guide, I'll show you the latest tools, tips, and software helping business owners offer great eCommerce experiences. You'll learn how to make the most of these tools and learn of a few software options that will help you offer your products online.
Key takeaways
ECommerce enablement means using tools and strategies to establish and support online stores and sales channels, so you can effectively sell your products or services online.
Make the most of your eCommerce tools by creating a great website, making sure customer payments are secure, offering multiple shipping options, using a social media strategy, and using data to make business decisions. 
2023's top eCommerce enablement software and platforms are Shopify, Amazon, NetSuite, and Adobe Commerce. 
To thrive in the evolving eCommerce landscape, you should invest in the right data analysis and automation tools and continuously identify areas for improvement in your operations.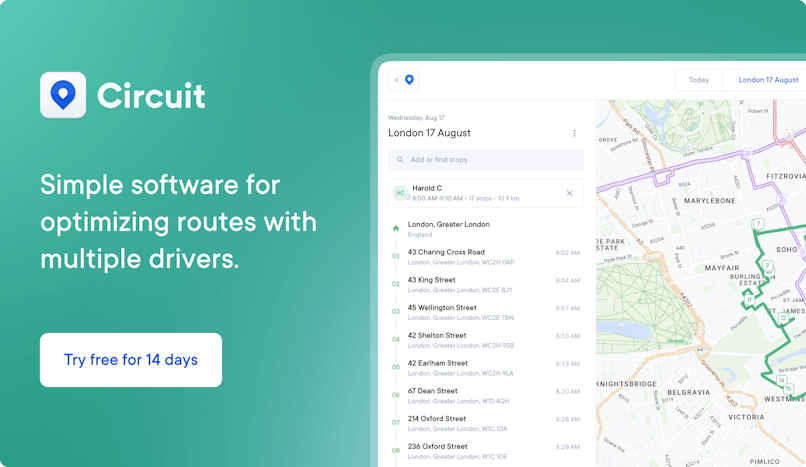 What is eCommerce enablement?
ECommerce enablement means using tools and strategies to establish and support online stores and sales channels, so you can effectively sell your products or services online. Examples include an eCommerce platform that gives shoppers a way to shop, order from you, and check out online. Also the payment gateways that let you process payment, and integrations like inventory and shipping management.
For instance, you can use an eCommerce platform like Shopify, Bigcommerce, or WooCommerce to set up your store and upload your products. From there, you might use payment gateways like Authorize.net and Stripe to integrate payment options into your website to securely take payments. 
If you've integrated your inventory management system, the items ordered will then be automatically removed from your inventory. You can also integrate order tracking so that once you ship out the packaged order, your system will automatically track it all the way to your customer.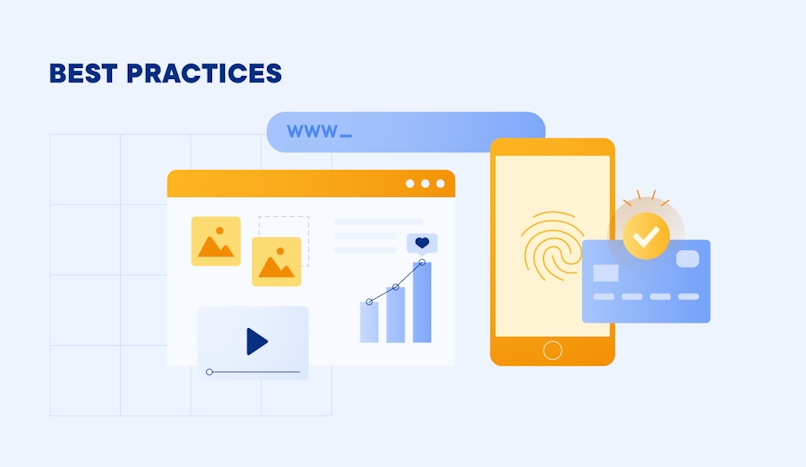 Top 5 eCommerce enablement best practices for 2023
Leveraging eCommerce enablement for your business includes coming up with the right strategy. Follow these five tips to make the most of the eCommerce tools available today:
1. Create a great website 
This is a key step of the eCommerce customer journey and one you don't want to cut corners on. It's more than just aesthetics — it's a blend of design, mobile responsiveness, speed, and usability.
Use the following web design best practices to build your eCommerce store and ensure the best online shopping experience:
Keep it simple: Don't clutter your website with too much information. Keep your design simple and highlight the most important information on the page.
Reduce loading time: Don't create pages that take forever to load. Optimize image sizes and remove unneeded website code and features to reduce loading time so visitors can click around and navigate quickly and easily.
Use clear, intuitive navigation: When it takes too long for visitors to find the products or information they want, they get frustrated. The faster they can find what they're looking for, the higher your conversion rates will be.
2. Keep payments secure 
Creating a secure customer payment portal is vital to operating an online store. ECommerce fraud is a serious threat these days, so online shoppers need to feel safe entering their credit card and other payment information at checkout on your website.
Install a secure sockets layer (SSL) to encrypt all the data that gets transmitted on your website (including your customers' credit card numbers). A lock symbol will appear in the address bar to tell your visitors they'll be safe entering their payment information.
Using a reputable payment gateway is also essential for secure online transactions. Look for gateways that are known for their robust security features like Stripe, Braintree, and Authorize.net.
3. Offer multiple shipping options 
Customers can have many preferences these days when it comes to getting the packages they order online. A customer ordering a medication might need it delivered to their doorstep ASAP, while another ordering a surprise gift might prefer to order online and pick it up in-store.
That's why offering multiple shipping options will help you turn more web visitors into customers. 
The first step to doing this is finding the right shipping partnerships and technologies. Get quotes from different shippers, find out what their shipping speeds are like, and use that information to decide which partners fit your shipping needs.
Curbside pickup (on the rise lately) is another good option to offer if you have local customers. 
4. Use a social media strategy 
Social media offers a lot of potential for reaching your audience where they spend time online. The interactive nature of the platform helps you provide relevant content and offer customer service directly on social media platforms.
Here are a few tips for making the most of social media as part of eCommerce enablement:
Use the right platform: For instance, business users are likely on LinkedIn, while you may have an easier time reaching younger audiences on TikTok.
Use rich media: A lot of social media content is visual. People browse their feeds to look at images and videos, so experiment with different media formats to see which ones resonate with your audience.
Work with influencers: Influencers are social media users with a huge number of followers who pay attention to what they say and use. Reach out for brand sponsorship deals that will draw attention to your products.
5. Make data-driven decisions 
Data collection is a major plus of integrating technology into the selling ecosystem. You can track business metrics before, during, and after the shopping experience.
One example of this is tracking which products your visitors view most, which suggests you may want to focus on marketing that product more. You can also use customers' order history to display related products on each product page to encourage visitors to buy more items, increasing the average order value. 
Data is also useful for optimizing your internal operations. For instance, tracking your sales via order management can help you improve inventory levels of certain products since you know which ones to prioritize.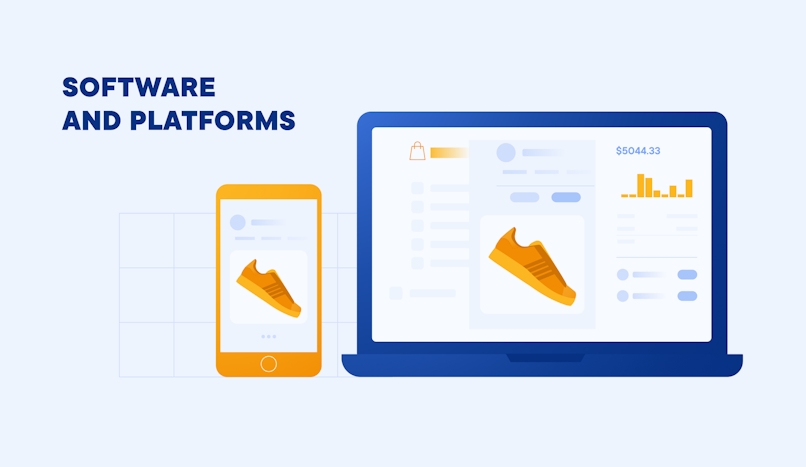 Top 5 eCommerce enablement software and platforms for 2023
You have many options available today if you want to set up an eCommerce store. Below are the top five eCommerce management systems worth considering in 2023.
1. Shopify 
Shopify is an online platform that allows eCommerce companies to easily set up a website with just a few clicks. It handles much of the technical side of your eCommerce store for you.
Shopify has a simple administrative section that allows businesses to add products, set prices, install and customize online store themes. It even comes with a secure payment gateway by default, but also allows you to use different ones if you want.
Right now, you can do a three-day free Shopify trial, which later changes to $1 per month for the first three months. After the trial period, starter plans cost $29 per month, but you can save by paying annually versus monthly. 
2. Amazon 
Amazon, as the biggest online retailer in the world, is one of the best eCommerce enablement platforms available to store owners. 
Signing up as an Amazon seller gives you access to Amazon's over 197 million active monthly users. It's useful for store owners with their own products or dropshippers that ship directly from the manufacturer.
Selling isn't the only benefit offered to Amazon sellers. It also offers the Fulfillment by Amazon (FBA) service, allowing eCommerce sellers to store their products at Amazon warehouses to help with logistics.
Amazon serves businesses of all sizes, from new startups to large enterprises. Amazon's pricing for a seller's account starts at an affordable $0.99 per item (for the Individual plan) or $39.99 per month (for the Professional plan). 
3. NetSuite 
NetSuite is a cloud ERP backend platform for eCommerce businesses that want a central location to manage their operations. It's designed to be a one-stop shop for data management, process automation, software integration, and accounting.
The cloud nature of NetSuite lets eCommerce teams collaborate in real time from any location. It also reduces the number of applications needed to manage your business by consolidating accounting, supply chain, and other software functions.
The price varies based on the package you choose. They offer software for things like accounting and customer relationship management (CRM), or you can opt for their complete enterprise resource planning (ERP) package which comes with financial, supply chain, and order management, just to name a few.
4. Adobe Commerce 
Adobe Commerce (formerly Magento) is another eCommerce platform that helps businesses set up a website online. It serves both B2B and B2C operations and contains countless customization options to meet your needs.
This platform offers advanced features like customer segmentation, SEO tools, extra languages, themes, and more. And unlike other cloud-based eCommerce platforms, you can install Adobe Commerce on a local server to have complete control over your website.
Pricing for Adobe Commerce isn't publicly available, so you'll have to contact Adobe to learn the details.
5. Salesforce Commerce Cloud 
Salesforce Commerce Cloud is an eCommerce platform known for its ability to scale and integrate with other software, making it an excellent choice for streamlining your business operations.
It uses an AI-powered personalization engine called Einstein to create personalized shopping experiences that align with customer needs. This gives Salesforce an advantage out of the box with its ability to create a more tailored customer experience.
Salesforce doesn't offer monthly pricing. Instead, they charge $4-8 per customer order (depending on the plan tier), or a percentage of your merchandise value (starting at 1%). 
Because of its more advanced features than some of the other options here, Salesforce Commerce Cloud may be best suited for medium to large eCommerce operations.
Adapting to the Changing eCommerce Landscape
As the eCommerce landscape continues to change, finding the right tools is key to keeping up and staying competitive with the new startups forming each year. That means building a tech stack that helps you operate efficiently without wasting time.
Two key parts of this are data analysis and automation. 
Data analysis will give you valuable insights, helping you identify trends and inform strategic decisions to optimize operations, enhance customer experiences, and stay ahead of market shifts. Automation will help you remove redundant or manual tasks and free up time to work on higher-impact work.
For instance, Three-Chimney Farm automated its route planning and optimization to pivot its business model from business-to-business (B2B) to direct-to-consumer (D2C) in response to the COVID-19 pandemic regulations. 
How? Allow me to introduce Circuit for Teams.
Improve your eCommerce performance with Circuit for Teams
In today's ever-changing eCommerce landscape, adapting and staying competitive is more important than ever. That's why choosing the right eCommerce tools, leveraging data analysis for business decisions, and embracing automation are your best bets.
But customer experience is another key player in your eCommerce success. That's where Circuit for Teams comes in, with real-time last-mile delivery tracking, timely deliveries, and convenient customer notifications. 
Sign up today to see how Circuit for Teams can help you optimize your eCommerce operation and keep your customers coming back to your shop for more.