12 minute read
What Is Order Management, and Why Is It Important?
Here's an in-depth look at order management: how it works, how it can help your business, and how to get it right.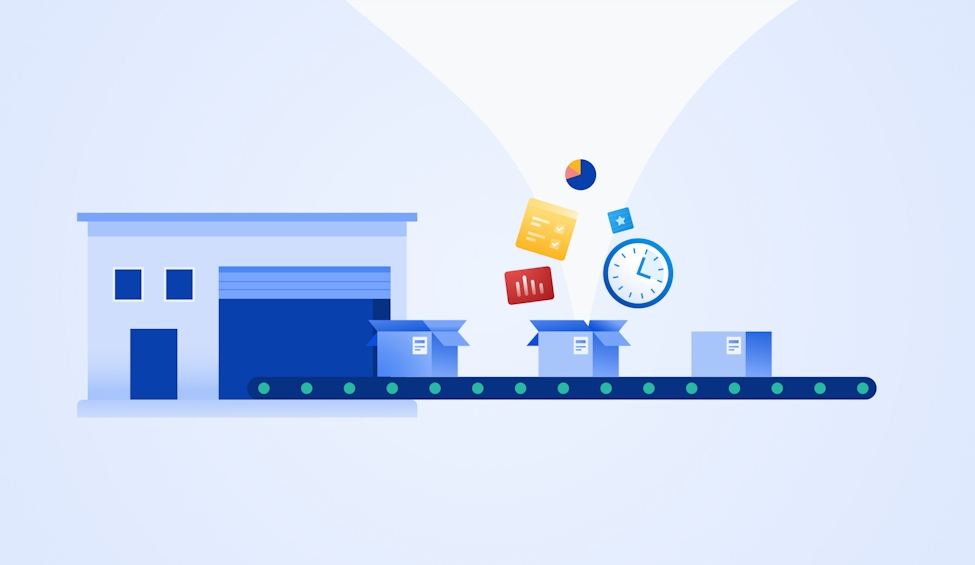 Everyone loves the day their online order comes in the mail — it's like a mini Christmas. But what does it take for that package to arrive at their doorstep?
The answer is order management. Order management refers to everything that happens between when a customer places an order and when their package is delivered. Typically, it includes the following steps:
Order placement
Fulfillment
Inventory management
Order management is a crucial part of any eCommerce business. It interacts with every step of the supply chain, from ordering stock to filling orders to delivering packages.
When your business's order management is healthy, your customers know they can count on you. But customers can tell when it's not so good, and it'll hurt your bottom line.
Many companies use order management systems (OMS) to digitally manage their orders. These systems automate the key parts of the process and leave you with more time to do literally anything else.
On this page, we will discuss the benefits of order management, the challenges you may face, and tips for optimizing this important business process.
Key takeaways
Order management is the process that encapsulates every part of ordering, from the customer placing the order to asking them for feedback after they get their package.
Order management software can help eCommerce businesses streamline workflows, increase order accuracy, and improve customer satisfaction.
The stages of order management are customer ordering, inventory management, order fulfillment, packing, shipping, tracking, and follow-up.
The top challenges of order management include inventory problems, missing order information and inaccuracies, shipping mistakes and delays, and meeting customer expectations.
You can improve your order management process by using an order tracking system, optimizing your supply chain, automating tasks, integrating an order management system with the other systems you use for business processes, streamlining shipping, and keeping in touch with customers throughout the process.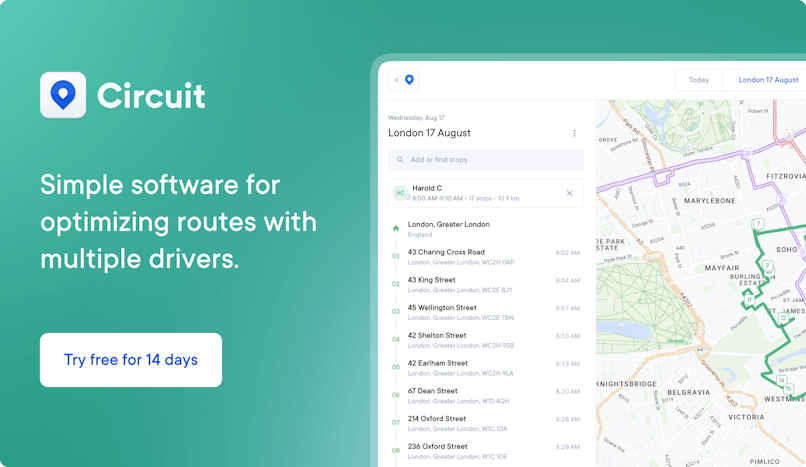 The benefits of order management
Order management can help you solve several problems your business might experience. 
Optimizing your workflow can help you make fewer mistakes, improving order accuracy. (Fewer mistakes and fewer returns equals more money for you).
Better order management can also prevent you from overstocking or understocking inventory, which hurts your bottom line.
Plus, having centralized information about your orders in one place means you can make smarter decisions and waste less time. 
In today's business landscape, efficient order management is vital. Trends come and go, and businesses can blow up in a matter of days (thanks social media!). The product life cycle has been declining in recent years, so businesses have to diversify as much as possible.
Your order management can help you stand apart from the competition and keep customers invested. Additionally, streamlined order management can save your business money and increase profitability. You'll likely improve several other metrics when you improve order management (like order accuracy).
Order management also affects the customer experience. Here's an example:
Let's say you place two online orders from two different businesses. Business A takes three days to send an order confirmation email. Then, you never get an email with your shipping information. Your package arrives weeks later without any instructions for making returns.
On the other hand, business B automatically sends an email confirming your order and letting you know they'll notify you when your order ships. You get a shipping notification with a tracking number a couple of days later. 
You check tracking over the next few days and get a notification when your package is out for delivery. You unbox the package and find your order, in addition to business information and return instructions.
Which business are you more likely to order from again? 
A streamlined order management system can help boost brand loyalty and customer retention. More customers — and more recurring customers — means more profitability.
The stages of order management
Order management can be divided into several stages. Here are the most important steps your eCommerce business should consider optimizing.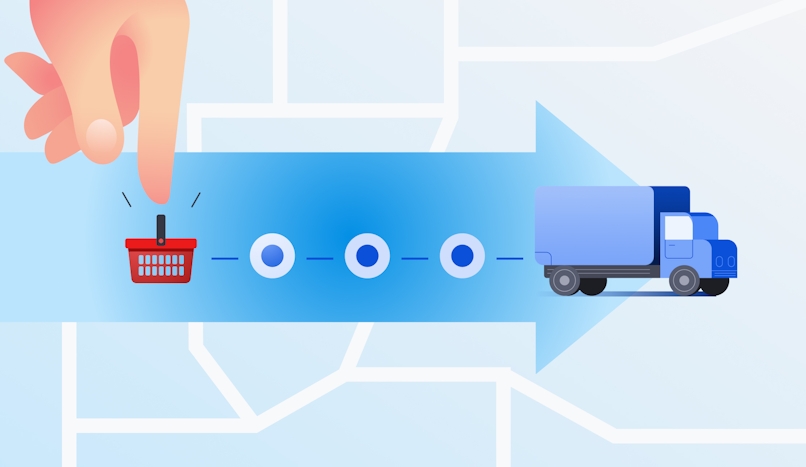 Customer order 
The ordering stage of order management is similar to a point-of-sale (POS) system at a brick-and-mortar store. For example, a customer places an order through your online store, then you accept the order and process their payment. 
Your business may have several sales channels, such as in-store purchasing or even ordering over the phone, but we will focus on online sales in this article.
How you collect payments can vary depending on your store's platform. For instance, you might use a platform like Shopify or Zapier to collect payments, or you may have your own system.
You might send the customer an email confirmation after accepting an order, which you can automate with an OMS. 
Your OMS needs a multichannel or omnichannel tool to send order details from the store to the OMS, where your order fulfillment employees can view them. Otherwise, order entry can be tedious and time-consuming.
Inventory management 
Inventory management is a complex process that includes storing, ordering, and selling inventory. Inventory management systems and OMS can help you forecast when to order more products. 
You need adequate inventory to fulfill your orders, but having too much inventory can affect your bottom line. The last thing you want is to be stuck with a ton of products you can't get rid of (though you don't want customers to order sold-out products, either).
So, yeah, inventory management can get kind of complicated. This part of the supply chain also needs the stock in the right place at the time. For example, you and your employees should know where each product is stored or where it is if it's currently in transit.
Order fulfillment 
Order fulfillment refers to the process of getting a customer's order to them. Once your eCommerce platform gets the order, it should pass the information to the OMS. This includes the order's contents, delivery address, and shipping method.
Whether you rent part of a warehouse or outsource to a fulfillment center, the process for the order picker is largely the same. They use the contents on the packing slip to pick the right products, then package them appropriately.
Inventory control plays a large role in order fulfillment. You can't fulfill the order if you don't have the proper products in stock. Plus, warehouse management can affect your pickers' ability to do their jobs quickly and accurately. 
Warehousing or warehouse management includes how and where you organize stock. For example, you might organize it by SKU, color, size, or product type.
So, what does order fulfillment look like in action? 
Let's say you run an online clothing store. When you get an order for two different dresses, the employees at the distribution center or warehouse will pick the two dresses, package them together, and ship them off to the customer using a mail carrier or shipping partner like Circuit for Teams.
For another example: A department gets an online order for in-store pickup. Employees will pick the right products and package them together, then leave them at the customer service desk. Next, they'll hand the order off to the customer when they arrive.
Packing 
Packing is also part of the order fulfillment process, but it can look different from business to business. The order can be packed for shipping once the items on its packing list are picked and put together. 
It's important to cut down on shipping costs as much as possible. This might mean using shipping bags or envelopes for lightweight and small items, such as clothing or paperback books. 
Your goal should be to keep the item's weight and dimensions as small as possible while still protecting the products for their journey to the customer. Having several box sizes on hand can help streamline packing and lower shipping costs.
You may also include a packing slip, marketing materials, and return instructions in each package. Once you've secured the order with the appropriate packing materials, simply add a shipping label and it's ready to ship.
Shipping 
Once you've packed the order, you can hand it off to your shipping carrier. Many eCommerce businesses partner with carriers like USPS, UPS, FedEx, or DHL. 
Using an additional carrier for last-mile delivery can optimize your logistics, improve customer satisfaction, and boost profits. It's the final step of getting a package to your customer via local shipping routes. 
Shipping is crucial to the customer experience, especially in the age of Amazon and one-day shipping. Truly nail it by using Circuit for Teams for last-mile delivery. It lets you easily plan and track your routes and delivery drivers all in one place. 
Drivers can also use the software to submit proof of delivery so customers get an instant notification when their order arrives. Circuit for Teams also lets you message customers with real-time updates, further strengthening customer relationships.
Tracking 
Let customers track orders throughout the fulfillment process instead of leaving them wondering whether you got their order or what day it might arrive. 
You can offer order tracking to your customers in several ways. One way is to use Circuit for Teams to program automated real-time messages whenever a customer's order status changes.
They'll also get notified of their estimated delivery time, so they don't have to deal with vague delivery windows. Who wants to watch their doorstep "between 10 am and 3 pm?" With Circuit for Teams, they'll know exactly when their order is about to arrive.
Now that you know how tracking impacts the customer experience and improves order management, let's go over the importance of following up after an order reaches your customer.
Follow-up 
The order management process doesn't end when your customer gets their order. You should always follow up about the order and see what you could do better in the future.
If the customer reaches out about an order error, be sure to correct the issue right away. Alternatively, if they want to make a return, ask them why. This can alert you to any product issues.
Always send a follow-up email asking customers to review their purchases. You can offer an incentive for reviewing, such as loyalty points or a coupon for their next order.
Getting customer feedback gives you vital information about your products, your order management, and your customers' opinions of your business. It also helps your customers feel engaged and important, which can entice them to make another purchase.
Order management challenges
Running an eCommerce store has its own unique set of challenges. 
Managing orders is a complex process, and it's easy to fall into many common problems. Here are just a few of the challenges you can expect to face with order management:
Inventory issues
Missing order information
Order inaccuracies
Shipping problems
Meeting customer expectations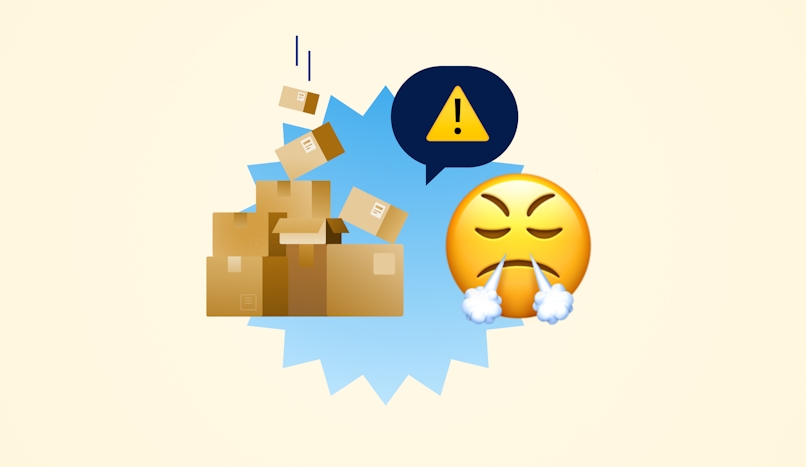 Inventory issues 
Inventory management can have a huge effect on order management and overall customer satisfaction. If you don't have the items that customers want in stock, you'll either push them to buy from other retailers or wait for backorders.
Backorders can be tricky, especially when supply chain bottlenecks cause delays. It can also be hard to estimate arrival dates and let customers know when a product will be in stock again.
eCommerce businesses can ease their inventory woes by investing in inventory management software. It takes the guesswork out of inventory decisions and helps you determine when to restock specific items. 
By putting all your inventory information in one place, inventory management software improves your inventory visibility (that is, the ability to see what stock you have on hand and where).
You can also opt for enterprise resource planning (ERP) to manage all of your day-to-day activities. Other types of software, such as inventory management planners and OMS, can also integrate into ERP dashboards.
If you hate the headache of inventory altogether, you might consider dropshipping. 
Dropshippers are the opposite of direct-to-consumer retailers. They act as middlemen (and women) between manufacturers and consumers but never own or stock the products themselves.
Missing order information 
Whether it's a problem on your end or a customer's mistake, no one wants to start packing an order only to find that important information is missing. Maybe the customer forgot to include their street number in their address, or there was an error with their payment method.
Prevent problems like these by optimizing your online shopping platform. For example, you can program the process so customers can't proceed with an order unless they fill out certain information fields.
But what should you do when these errors have already happened? Contacting your customer for their order details is your best bet. 
Order inaccuracies 
When a customer finally gets their order only to find that items are incorrect or missing, it leaves a bad taste in their mouth. 
Order errors can hurt your business, and not just because you have to issue refunds. Shoppers may not want to give you business a second time if their first order didn't go as planned.
You may think mistakes like these are unavoidable. Packing orders is a manual process, and human error is always a risk.
But that's far from the truth. You can reduce order errors by automating tasks, practicing warehouse slotting, and using a warehouse management system (WMS).
Shipping problems 
None of us is a stranger to shipping delays and problems. But if your customers constantly have shipping issues, they likely won't take their chances with you again.
An OMS helps you track orders, but you'll have to go deeper to get to the root of any individual shipping problem. That's where having your own last-mile delivery service comes in handy.
Circuit for Teams can help by getting packages to customers faster while reducing overall costs. The easy-to-use software also lets you message customers and send automatic order updates so they always know what to expect. 
Meeting customer expectations 
In the eCommerce business, meeting customer expectations is the name of the game. And, of course, avoiding and overcoming all the above challenges is one of the main steps to keeping customers happy.
It's important to stay on top of all the other ways you can meet (or, better yet, exceed) customer expectations. Following up with them after they place an order lets you learn about customers' expectations and adjust your processes accordingly.
Order management best practices
Effective order management can be your ticket to customer satisfaction, and technology can help get you there.
Relying on manual processes might be OK when you're just getting started, but you'll need more powerful management tools once business is booming. That's where an OMS can help.
Here are five best practices for optimizing the order management process.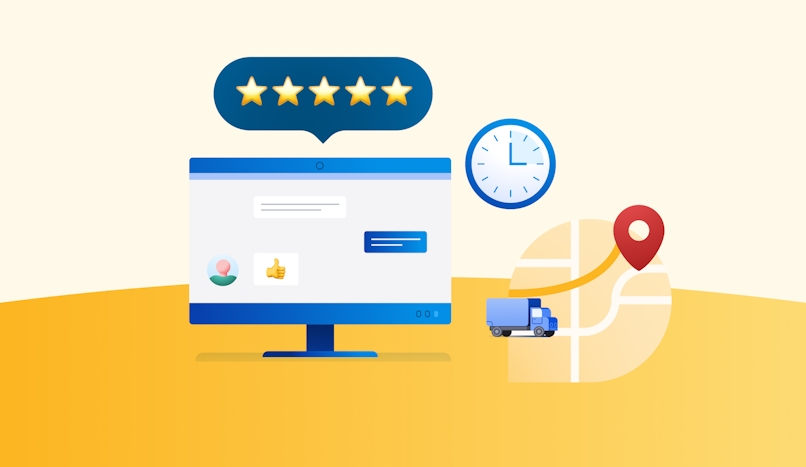 Use an order tracking system
Your OMS should have a system in place that tracks every order from beginning to end. Tracking orders through the entire fulfillment process is a great way to analyze your business's order management and see where it's lacking and where it's succeeding.
You should also track orders through every step of the shipping process, keeping your customers informed about their order's status and when they'll receive it. Circuit for Teams helps with this by notifying customers with real-time delivery ETAs. 
Optimize the supply chain 
Optimizing your supply chain operations can make your order management more efficient and your business more profitable. Sounds like a win-win-win to us.
Optimize your supply chain by identifying your current gaps and taking action. This can include improving inbound and outbound logistics, such as where you get your inventory from, where you store it, and how customers receive orders.
By optimizing your supply chain, you can crush future challenges before they arise.
Embrace automation 
The more you automate order management, the less you have to do daily. Many order management systems have automation software that will send order confirmations via email, update customers when their packages have shipped, and even give an ETA for their package (Circuit for Teams lets you automate these things, too).
But it's also important to automate your end of the order management process. For example, it's a lot easier to have software automatically send packing lists to the warehouse management system when orders are placed than it is to write those lists yourself. 
The more you automate, the more free time you have to run and grow your business.
Use an OMS with other systems 
Your order management system (OMS) doesn't have to stand on its own. You can combine it with other software and platforms, such as:
Accounting software
Delivery management software
Point-of-sale systems (POS)
Enterprise resource planning (ERP)
Customer relationship management system (CRM)
Third-party logistics services
When the OMS works in tandem with other systems, you can get more done and see the bigger picture all in one place. 
For example, you can integrate delivery management software like Circuit for Teams and eCommerce platforms such as Shopify and Zapier. When combined with your OMS, these help you further streamline your order management process.
Streamline shipping processes 
Especially in this Amazon age of two-day shipping, customers expect fast and reliable order delivery every time. That's why you need to streamline your shipping process as much as possible.
This might include switching to a new shipping carrier, automating shipping labels, or packing as many orders together as possible to cut shipping costs.
But even with the most efficient shipping process, you can still experience unexpected delays. That's why it's also important to keep customers up-to-date from beginning to end — which we'll get to next. 
Keep customers in the loop 
Customers want order status updates as often as possible. They're excited to get their package, and keeping them up-to-date will make them trust your brand more. 
Circuit for Teams makes it easy to automate order updates and shipping notifications so they always know their order status.
Good order management is good for business
Order management can slow your business down or set it to full speed ahead. When you regularly fulfill orders accurately and efficiently, you give your customers a great experience. You can also boost brand loyalty and the public's perceptions of your brand.
But you'll leave customers wanting more if orders go missing, your communication is below par, or they don't feel seen or heard. And they'll likely go to your competitors to get what they want. 
It's important to invest in technology to streamline order management. Software, including Circuit for Teams, can help you at every step of the process.
And for the delivery stage of order management, Circuit for Teams is here to help.