8 minute read
Dispatch Routing Software: A Must-Have for Delivery Dispatchers
In this post, we'll be looking at how dispatch routing software helps dispatchers and team managers handle deliveries smarter, quicker, and more efficiently.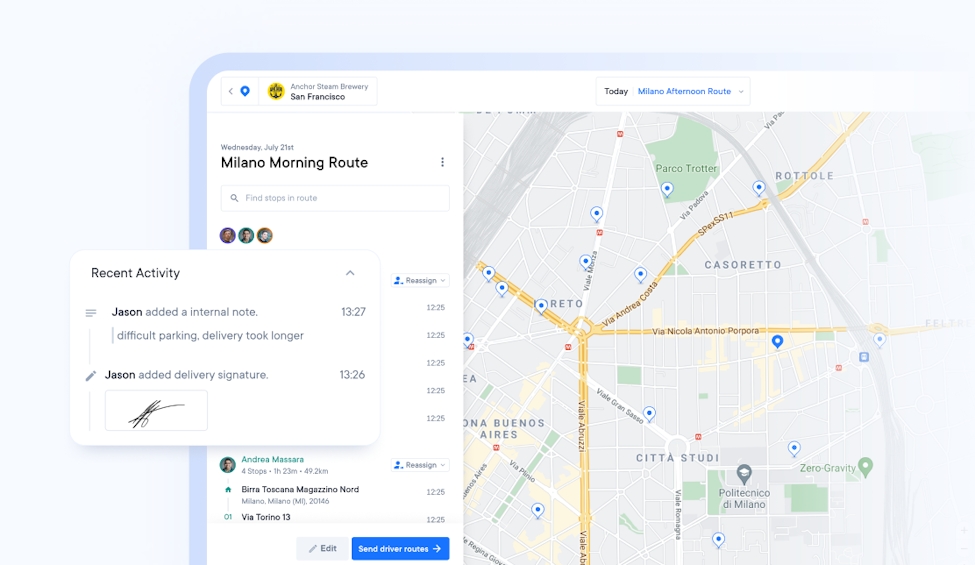 As a delivery manager, have you ever considered using dispatch routing software?
Efficient routing can be a headache for busy dispatchers and managers who work with a team of last-mile delivery drivers. Whether you're planning and optimizing delivery routes manually, or using a basic online route calculator, the process can consume hours of your time. This creates a lot of stress as you try to work out which driver should do which stops, and in what order.
Once you've distributed deliveries between your delivery drivers and finished planning your delivery team's routes, your dispatching difficulties aren't over.
You still need to make sure everyone knows where they're going (and has accurate directions to get there), spend time tracking the progress of each delivery route, and keep customers updated on their delivery status.
Efficient route planning and route optimization software — like Circuit for Teams — makes a delivery dispatcher's job simpler because it streamlines the entire dispatching and delivery process. It reduces the time you spend on planning, distributing, and optimizing your team's routes, as well as letting you monitor delivery progress in real time and automating status updates for recipients.
In this post, we'll be looking at how Circuit for Teams helps dispatchers and team managers to:
Efficiently plan and optimize driver routes for the fastest deliveries.
Monitor deliveries and track driver progress.
Automate recipient notifications.
If you're ready to experience our all-in-one delivery dispatch software to optimize and manage your delivery routes, sign up for a free trial of Circuit for Teams.
Take the Hassle Out of Delivery Route Planning and Route Optimization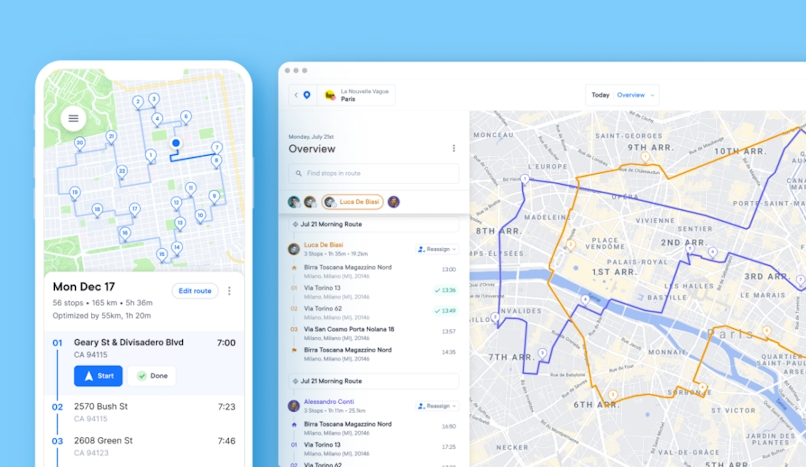 If you manually plan your delivery routes, you'll know how much of a time drain that process can be. It's impossible to accurately optimize routes manually, even if you have detailed local knowledge and a thorough understanding of the area.
And commonly-used online maps and route calculators (like Google Maps or Waze) have their limitations. Google Maps, for example, limits stops on a single route to just 10, which means you have to calculate another new delivery route every time your deliveries exceed this. These route planners also don't distribute routes between your team, so you have to figure that out for yourself, too.
These methods don't make it easy for you to change routes at the last minute, reroute based on heavy traffic, or set your priority stops along a route.
An all-in-one dispatching software solution like Circuit for Teams, which is especially designed for last mile delivery teams, is a simple, hassle-free tool that takes over the complex job of figuring out how to:
1. Optimize routes so deliveries are as fast and efficient as possible.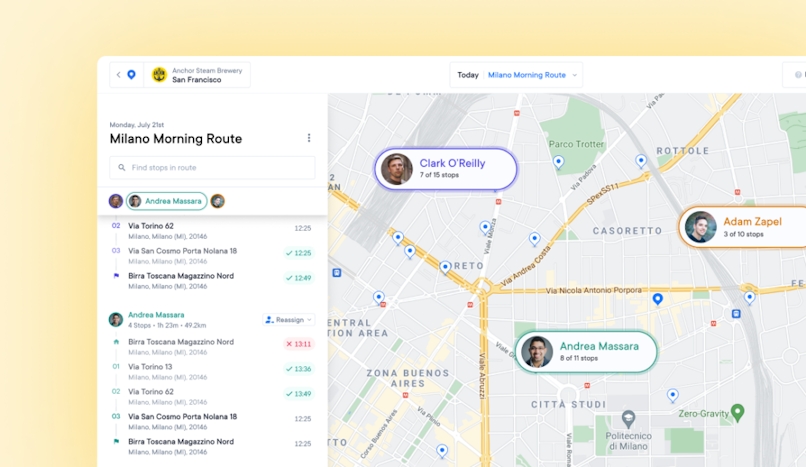 Simply import a spreadsheet of delivery addresses into the Circuit desktop app, or insert them manually, and Circuit automatically does the route planning for you.
It calculates multiple optimized delivery routes in just a couple of minutes, saving dispatchers and drivers hours of work per day.
How One Dispatcher Uses Circuit to Optimize Routes and Save Tons of Time
Darnell Franco, who is responsible for route planning and dispatching at Canada-based sanitization product business YYC Local Wipes, uses Circuit to plan his small delivery team's routes.
He has saved several hours a week on route planning, plus many more for drivers out on deliveries. During the first Covid-19 pandemic lockdown, the company had to make over 800 deliveries per week.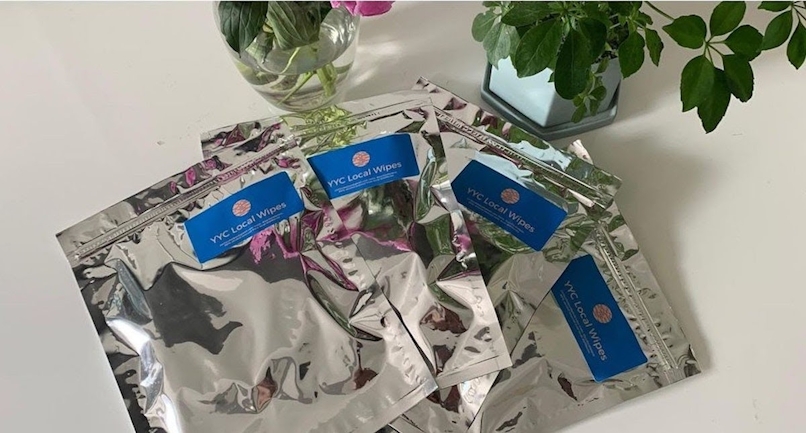 "Circuit is really easy to use," Darnell says."The route optimization software is great. And I like how versatile the app is. It's easy to add last-minute stops and re-optimize your route on the go. In terms of just building the route, I can safely say we save around one hour per delivery day."
And he really feels the positive impact of Circuit's optimizing his routes accurately, which would be impossible to get right otherwise.
"Without Circuit's route optimization software, we'd be playing a guessing game when trying to build the fastest route," Darnell claims."Plus, with Circuit, we can make it so drivers get home by a certain time. Before Circuit, there was no way to know how long a delivery would take, which meant longer than anticipated delivery days for our team and later arrival times for our customers."
2. Set time windows and priorities.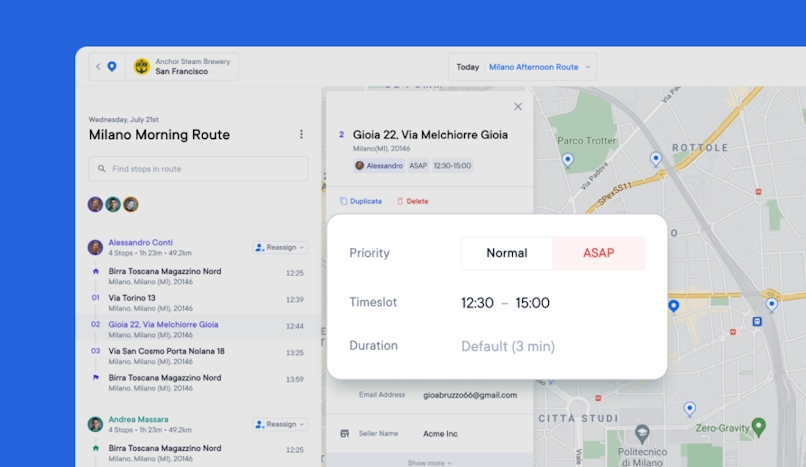 You can include express deliveries or those with a time window in the spreadsheet, or add them manually before optimizing the route. Circuit slots that stop into the rest of your driver's delivery route in the most efficient place.
3. Distribute deliveries and routes between your drivers.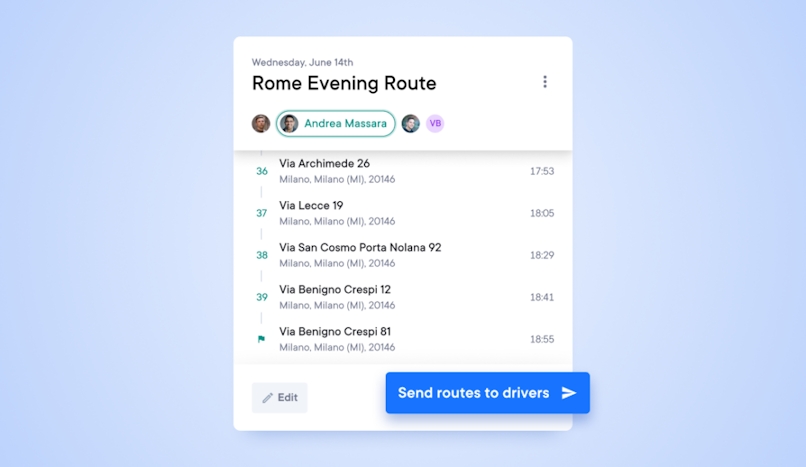 You can add each driver on your delivery team to Circuit, along with the capacity of their vehicle. Circuit works out who can take what on each separate delivery route it calculates. So your whole fleet is covered.
4. Send accurate driving directions to each driver.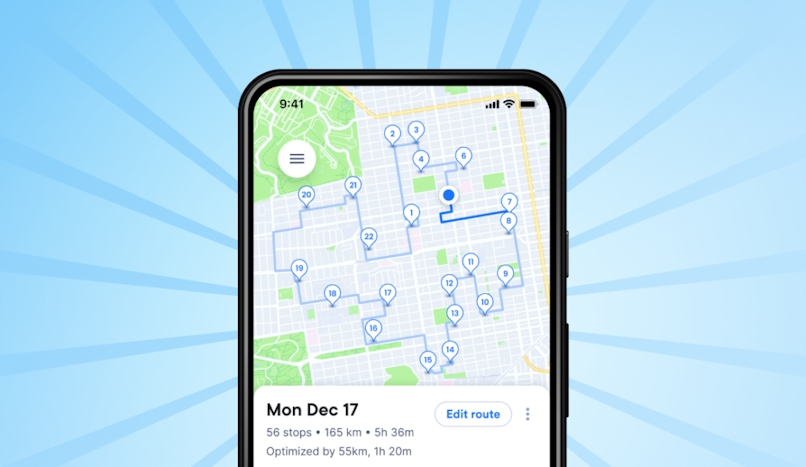 Circuit generates driving instructions for each delivery route and sends them out to the relevant driver.
On the Circuit driver mobile app, your delivery drivers can use whichever map app they prefer: Google Maps, Waze, Apple Maps, and more. They simply follow those directions on their own personal device.
5. Make real-time, fully-optimized changes to delivery routes based on current traffic conditions.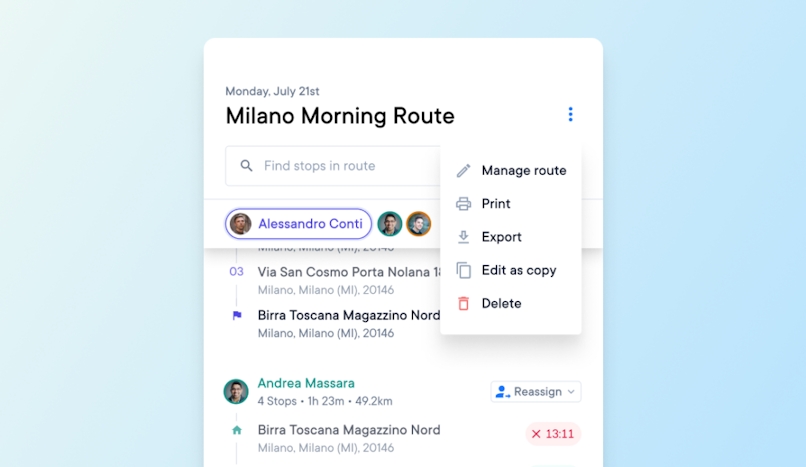 Without routing software, it's a headache to make changes to delivery routes and requires calling delivery drivers to let them know about changes, or sending messages, which may go unanswered. All of this slows down the delivery process and can affect customer experience as recipients are left waiting at their address for a delivery. And it adds an extra burden for the dispatcher.
If a delivery route is affected by heavy traffic, or a priority stop is added at the last minute, Circuit automatically recalculates the delivery route and reroutes drivers, minimizing delays whilst also sending out automated notifications to recipients about changes to delivery times (more about this below).
For more in-depth instructions on how to Use Circuit for Teams to calculate the most efficient delivery routes see our post on How to Create a Delivery Route That Saves You Time and Money.
6. Monitor deliveries and routes in real time to check on progress.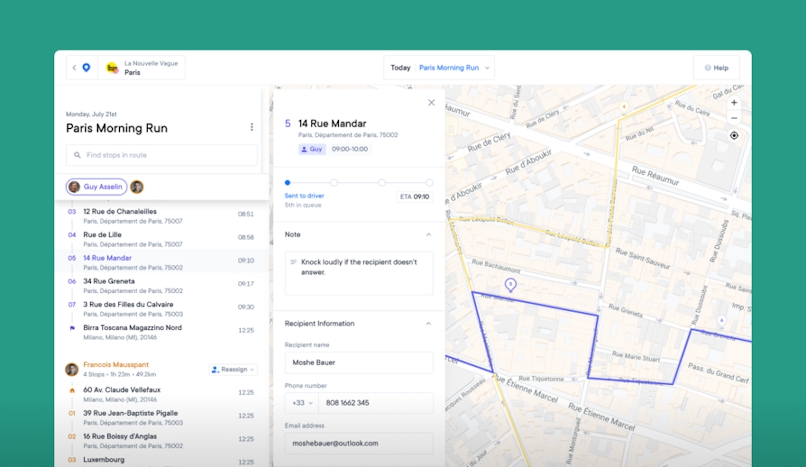 Once delivery routes are in progress, things can change quickly. Situations that extend delivery times and slow driver progress include:
Heavy traffic along the delivery route.
Taking longer to find certain addresses than expected.
Recipients who aren't at home when drivers ring the doorbell.
Driver's trying to find the safest place to leave a package if customers aren't home.
And more…
In the first case, as traffic slows, Circuit automatically alters routes to keep deliveries as efficient as possible, making changes to minimize delays along the whole route. The driver seamlessly receives new driving directions on the mobile app and simply follows the newly calculated route to each delivery stop.
To keep an eye on progress, Circuit uses GPS tracking to monitor driver's delivery routes in real time. Dispatchers can follow each driver's progress on the Circuit desktop app, so they don't have to keep calling them (and slowing them down further) to find out exactly where they are.
Dispatchers can also see updated ETAs for each stop along the route, which they can communicate to customers who may call to ask for them. But Circuit also sends out automatic ETA notifications to recipients so customer calls are kept to a minimum. (These are now customizable.)
How One Argentinian Business Uses Route Monitoring to Keep Customers Informed of Real-TimeETAs
Pilar Ordonez, co-founder of the Coco Market health food company in Argentina, uses Circuit for Teams to optimize her team's delivery routes, and our route monitoring feature to give her customers an updated arrival time.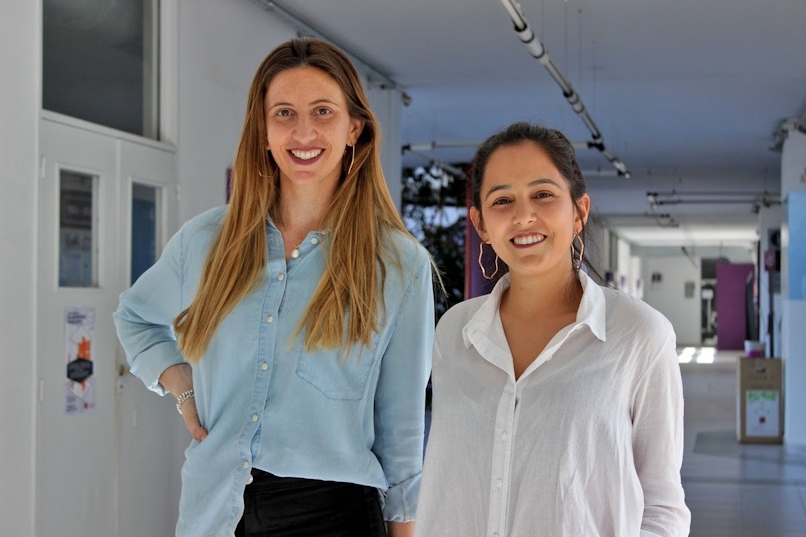 "We've always made our deliveries within our guaranteed time frame, but with Circuit, we made them faster," Pilar explained.
When customers send her a message asking for an ETA, Pilar simply checks her computer and gives the customer an accurate time. It's quick and easy, and doesn't slow the delivery driver down.
7. Keep customers informed with notifications and proof of delivery.
Fielding calls from recipients and keeping them updated about delivery times isn't ideal for dispatchers. And it's not a great experience for the customer, either.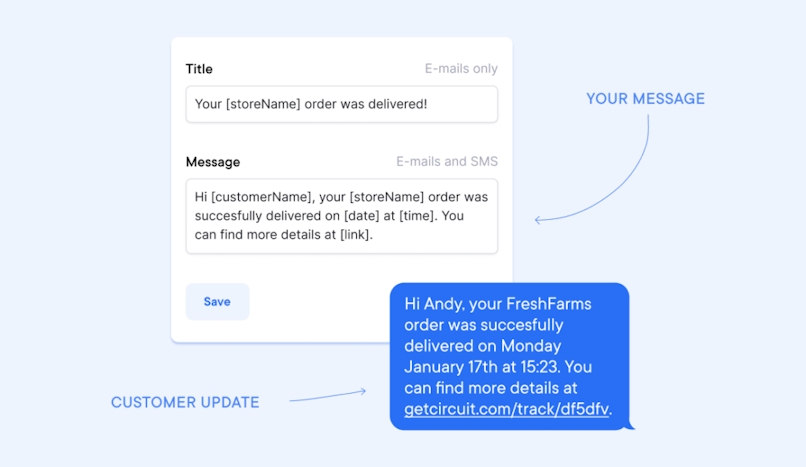 To prevent this from happening, Circuit sends automated recipient notifications by email or SMS containing accurate (and regularly-updated) delivery times. These notifications smooth out the whole customer communication process by reducing the need for direct contact with recipients.
Accurate customer ETA notifications improve the customer experience because customers can be at their delivery address for a shorter period of time and cut out having to wait around several hours for their delivery.
These notifications can also cover proof of delivery. Drivers can capture electronic proof of delivery (a.k.a. e-POD) by collecting an e-signature using their Circuit app, or by taking a photograph of where the package gets delivered.
Additionally, this proof of delivery functionality saves drivers and dispatchers time on rescheduling routes and making redeliveries. The POD is uploaded to the cloud, where managers and dispatchers can access it whenever a dispute arises.
Best Dispatch Routing Software: Circuit for Teams
Circuit for Teams dispatch routing software is a simple and cost-effective solution, requiring no complex integrations with other technology you currently use. You simply plug in a list of addresses, and Circuit works its magic.
This saves you from having to figure out how to:
Optimize multiple delivery routes to be efficient (individually and overall).
Distribute your last-mile delivery routes between different drivers.
Provide your driver team with accurate driving directions.
Track delivery route progress in real time.
Send out automatic customer ETA and delivery status notifications.
Capture electronic proof of delivery.
If you're ready to experience our all-in-one delivery dispatch software to optimize and manage your delivery routes, sign up for a free trial of Circuit for Teams.