12 minute read
What is the Best Route Optimizer App? Speed vs. Functionality
This guide tells you the ins and outs of the best apps that can make your delivery job easier.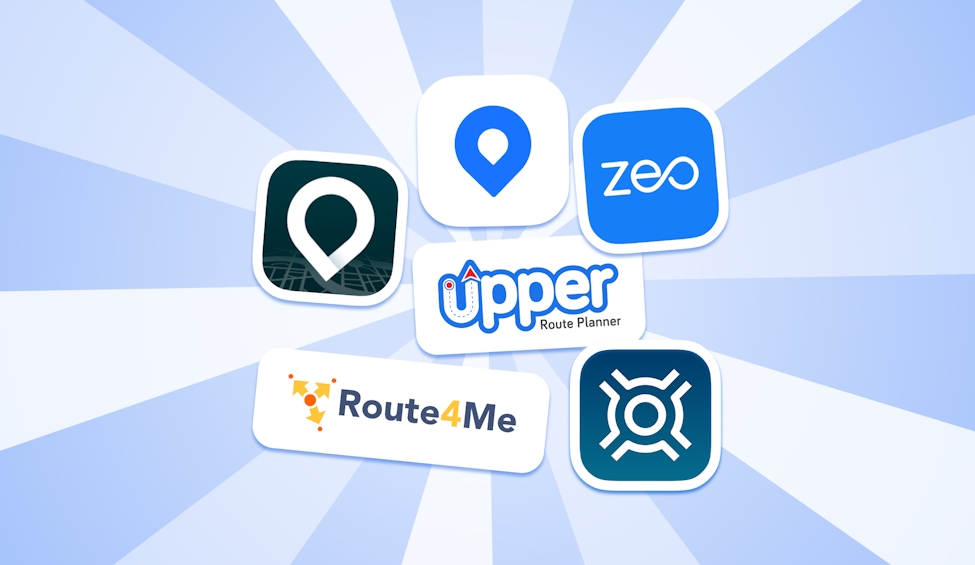 Efficient route optimization apps are in demand these days. For delivery drivers, such an app is a blessing from above. It helps them plan multiple delivery destinations using the fastest route possible.
In a recent study, the forecast for Route Optimization Software Market is that it will grow to $5.07 billion by 2023. People are beginning to recognize the value of a route optimization app.
However, not all route apps perform well. If you use the wrong one, you could even miss your delivery deadlines.
So how do you decide which application to install and use?
Don't worry. This guide will help you determine which route optimizer app is best for you. As you continue to read, you'll discover:
A list of the top route optimizer apps
Overview of features for each application
How to use these apps and what others are saying about them
After reading, you'll know how to choose the right app to help you make faster deliveries and earn more money.
#6 Multi-Stop route optimizer app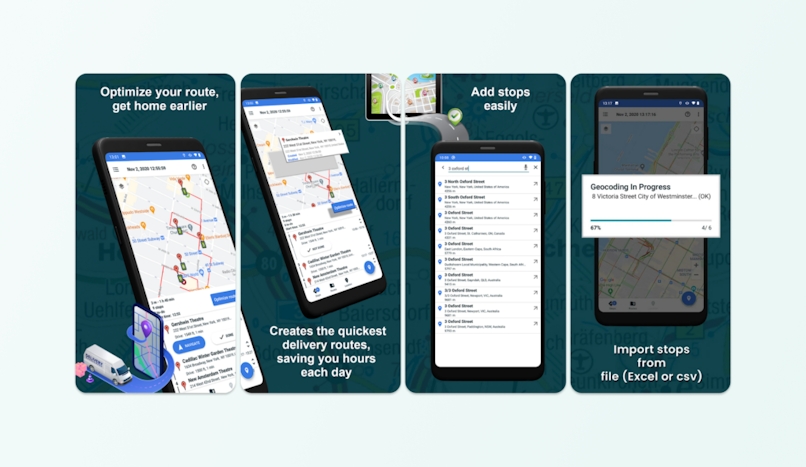 For an app to be effective in helping drivers make faster deliveries, it should be able to plan the routes well. It's why Multi-Stop Route Planner is on this list.
The app's batch geocoding technology converts multiple physical addresses into geographic coordinates. It can help you plan your deliveries in seconds. The batch address import is helpful when using spreadsheets for daily deliveries.
Available in iOS and Android, Multi-Stop from Maposcope is a good app for basic route planning. The app's average rating in Android is 4.5, while iOS users ranked it with an average score of 4.0.
This route planner app's free version allows you to add up to 20 stops per day. But if you have more extensive routes, you'll have to pay $6.99 per month or $49.99 per year.
Features
This route planner app has the following features:
Batch geocode: It allows you to upload multiple saved addresses in Excel or CSV format. With a single button tap, it determines the best order for stops.
Prioritize locations: You can prioritize time-sensitive deliveries. The app will plan a route to these locations while queuing the rest under the urgent points.
PDF reporting: It gives you a PDF report of all paths taken and the time spent on each location.
How to Use
Using the app is pretty simple. Here are the usual steps you have to do:
Add the delivery addresses, either manually or by uploading.
Press the "Optimize Route" button and let the app plan out the fastest route.
Click the "Navigate" button and drive to the first stop. After dropping the packages, tap "Done." Then press the "Navigate" button again to proceed to the next destination.
User Reviews
Some of the experiences and feedback shared by drivers who love this app are:
Very, very convenient
So far, I like it really well. I am using the free version but am upgrading to the paid ones. It has some features I need for my business.
The app also has its share of flaws. Some users find the interface quite inconvenient, especially for large deliveries:
My only issue is that after you enter the address, it wants you to verify where this stop should be in the queue and its priority. I'd like the option of turning it off to make data entry go faster.
#5 Route4Me route optimizer app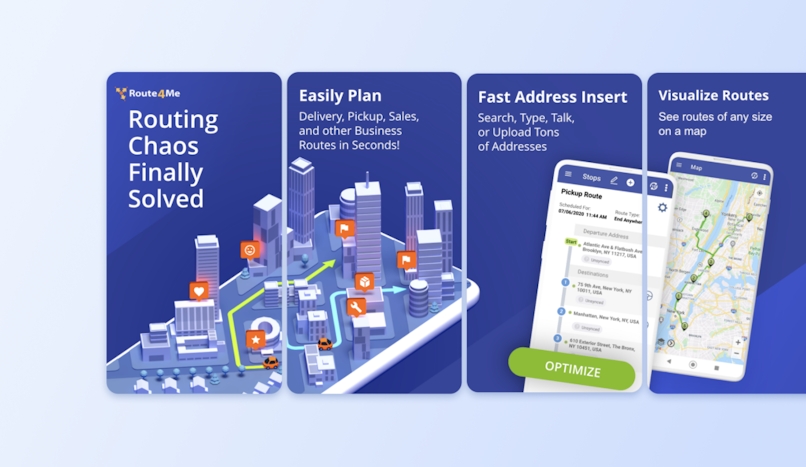 Route4Me Route Planner app caters to couriers, small businesses, and enterprises. If your company doesn't have a good route organizer app, you can suggest this. With it, dispatchers can efficiently manage the fleet.
The app uses global mapping data to generate the fastest and most convenient routes. You can add multiple customer addresses manually or upload them by batch. Route4Me also allows customer categorization for efficient adjustments of stops based on priorities.
Android users gave this app a 4.4 rating while it gets 4.5 stars from iOS.
The app has both free and monthly plans for individual drivers. With the free version, you can create up to 10 routes with unlimited stops. If you need to make more stops, you'll have to pay $10 per month or $79 every year.
Features
Route4Me has several features, making it one of the top route optimizer apps:
Route planning: The app generates paths in less than a minute.
Delivery documentation: Drivers can use the app to take pictures or capture e-signatures. These can serve as electronic proof of delivery. Plus, you can record notes on stops you completed for future reference.
Notification: Route4Me users can receive updates from the dispatcher in real-time. The app can even send notifications to customers.
How to Use
Route4Me's interface design may seem complicated because it also caters to enterprise operations. But it's a good thing since you don't have to worry about the other sections of the app. Here's how to use it in a nutshell:
Plan a new route by tapping "My Routes" from the navigation menu and then "Add Route."
Enter the date and time for the route schedule.
Select the type of route optimization.
Choose the travel type, whether driving, walking, or biking.
Now you can add the specific addresses of your stops. You can also use the app's built-in OCR scanner to copy the address from the package's labeling.
You're now ready to start your delivery service. Simply hit the "Optimize" button, and it will set up the route for you.
User Reviews
The app has mixed reviews on both Google Play Store and the App Store. Some of the feedback from customers who love Route4Me include:
Makes my life so much easier. Instead of guessing where my stops and backtracking all day. This app sets up a clear, easy path to follow.
I just put in all my stops, and it sorts them for me. Sometimes it even suggests routes I wouldn't have thought of.
The global mapping feature can sometimes be annoying. At times, it gives a similar address from another country, as shared by one of the reviewers:
The app works. The scanner sometimes scans addresses from other countries. And you will need the internet to scan something.
#4 Zeo route optimizer app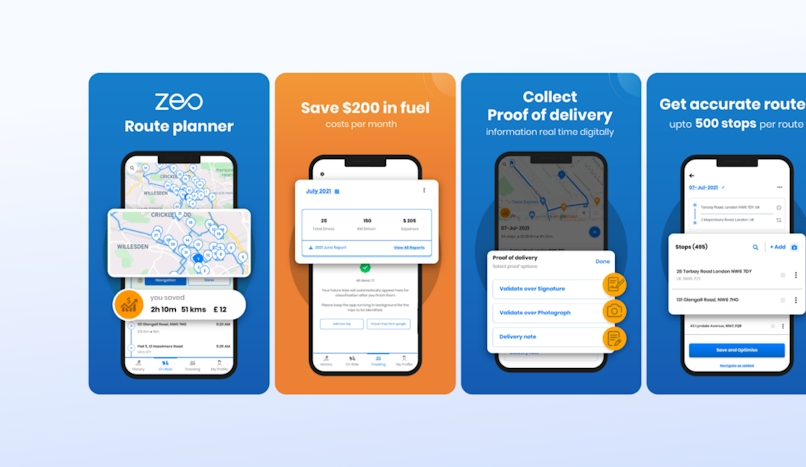 Are you already using Waze, Google Map, Tomtom Go, or any other navigation software? You can use Zeo to link with these apps in setting your next destination. The app integrates with them for better navigation and route optimization.
The app has an easy-to-use interface – helping drivers with quick delivery route planning.
The app has a free version you can use to plan routes with up to 15 stops. Unlike most apps, Zeo offers a flexible payment plan, where you can pay $2 per day, $15 per month, or $150 per year.
Features
Below are some of the best features drivers love about Zeo:
Multiple inputs: You can enter addresses either by manual, upload, or voice-enabled input.
Reports generation: You can get reports on mileage, time, and distance traveled. These data can help identify and address any bottlenecks to improve your performance.
Various navigation options: Zeo integrates with Apple Maps and Waze.
Delivery documentation: You can add comments and special instructions at every stop. You can even get confirmation from your customers by picture or signature.
How to Use
Ease of operation is one of the factors that can determine if an app is worth using. The steps below reveal how easy it is to use Zeo:
After opening the app, tap the "Add New Route" button.
Enter the addresses of your start and end location.
Then press the "Add Stops" button and enter the addresses of each delivery destination. You can use either of the three input methods.
Once you're done adding stops, press the "Save and Optimize" button, and the app will plan the fastest route.
Ready to start delivering? Tap the "Navigate" button and choose the navigation app to use.
User Reviews
Most users doing courier jobs are happy with how the apps work. Here are some of their testimonials:
Makes my job delivering parcels a breeze and saves me a lot of time and frustration.
I praise the developers and all those involved for keeping this app free at 15 deliveries. I usually have about 12 deliveries daily.
Other users don't like the app because of its unreliability. Sometimes the app would just crash in the middle of runs:
Been using the app daily, and at least twice a day, it freezes. And that is very frustrating.
#3 Upper Solo route optimizer app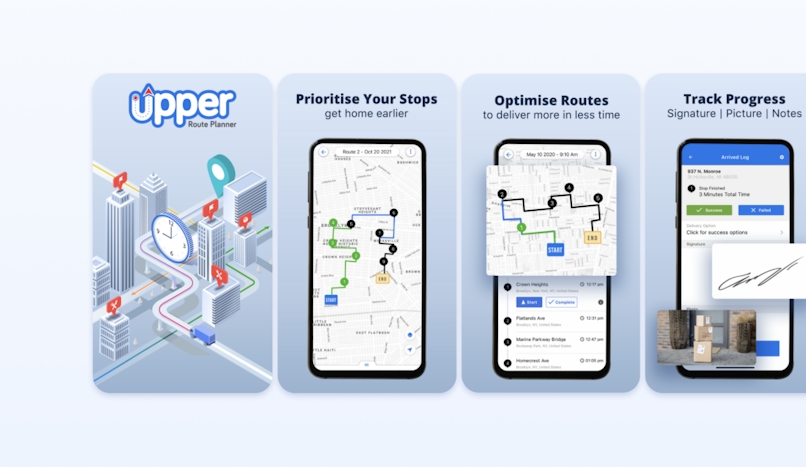 There are two variations of Upper Route Planner apps. One is for enterprises, and the other is for independent delivery drivers. As an independent courier, you should use Upper Solo.
This route planner gives you automatic route optimization after you enter the addresses. The app can reduce the time spent on manually planning routes by up to 95%. Upper's algorithm can help you spend less time on the road, allowing you to cover more stops in a single route.
Upper Solo's rating on the Google Play Store is 4.0, while users from the App Store ranked it with 4.4 stars.
The app has three pricing tiers. But don't forget to avail of the free 7-day trial to test their most expensive package for a week.
Features
Delivery drivers who prefer to use Upper Solo do so because of the features below:
Faster route creation: You can save the locations of your regular stops and add them faster on new routes.
Smart address input: It's easy to add a new destination using this app. The system will help you fill in the address based on your location and previous data.
Team sharing: You can easily share routes with your teammates using this feature.
GPS integration: Upper Solo syncs with Waze, MapQuest, Google Maps, and Apple Maps.
How to Use
To use the app in creating a route with different start and end addresses, do the following:
Tap the "+" button. The app will present you with several options like New Route (Roundtrip). But for this case, just choose "New Route."
Enter the route name, then add a start address.
Begin adding addresses for your stops in any order.
Enter the end address.
Finally, you can either tap the "Optimize" button. If you prefer to manually adjust your route, you can press the "Start Route" button instead.
User Reviews
People who are using the apps have mixed reactions. Some love the functionalities of Upper Solo, while others move away from it. Here are a couple of reviews from drivers:
The web interface to import route data has made my day planning so easy and fast, saving me almost an hour daily.
Optimization is not very good. Many times routes skip an address across the street only to come back to that same location later on the route.
#2 Optimoroute route optimizer app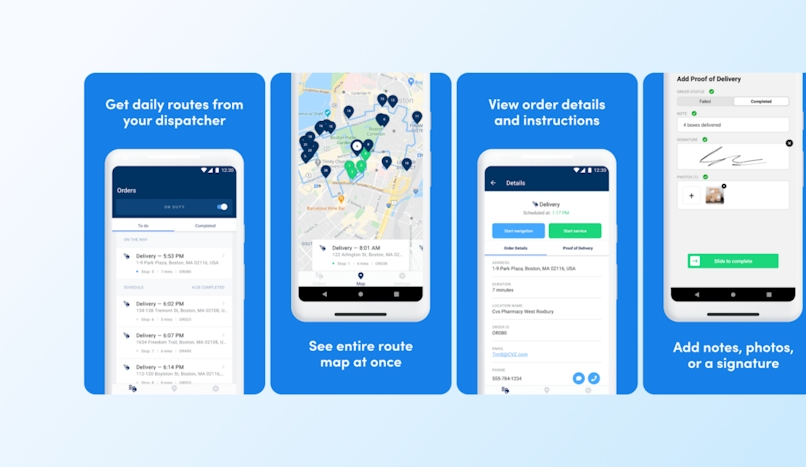 Optimoroute is a routing system designed for both business owners and independent couriers. Its sophisticated algorithm can plan and optimize routes in seconds. Behind its simple interface are features geared toward small businesses and dispatchers.
Users who downloaded the app from Android gave Optimoroute an average rating of 4.0 stars. iOS users, on the other hand, gave the app a rating of 3.7.
Optimoroute offers a 30-day free trial, after which you'll need to pay around $19 every month or $205 yearly to use it.
Features
Route planning: It optimizes the best routes while considering stops with high priorities.
Time management: The app makes sure the time matches your specified working hours.
Delivery documentation: It can capture digital signatures, photos, and notes.
How to Use
The app requires a dispatcher who uses its desktop version to assign delivery jobs. Your dispatcher will send the optimized route to your mobile app. Then, you'll just have to follow the navigation.
Using the app is pretty straightforward. But independent delivery drivers can't create their own routes through the mobile app.
User Reviews
Business owners and drivers love Optimoroute:
"Allows us to set the most efficient run without overfilling our day." – Chris Rowand
"No more typing in addresses manually, no more struggling to type out a phone number." – Mad Assassin
#1 Circuit route optimizer app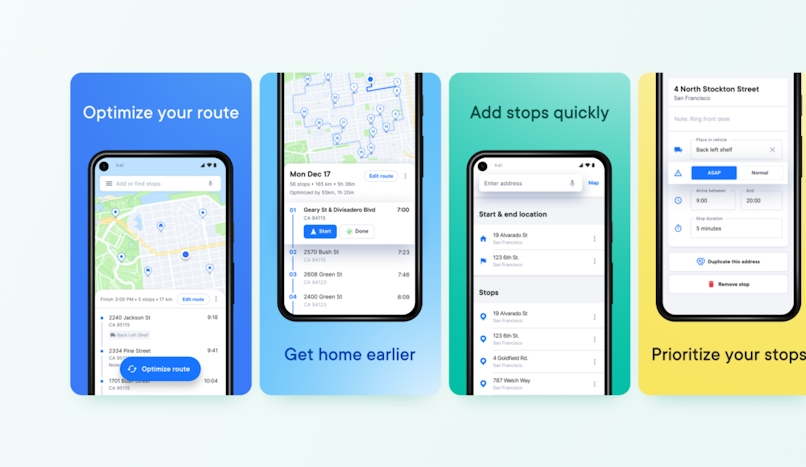 Circuit Route Planner is the best free route planner app for delivery drivers. It's a multi-stop route optimizer with an excellent user interface and internal algorithm. These features work together to help drivers complete their routes faster.
When the app optimizes a route, it checks stops and pickups labeled as time-sensitive. It creates a course that makes sure you get to the top-priority addresses before or on time.
This application is one of the highest-ranked mobile apps for couriers. Android users gave it an average of 4.7 stars, while iOS users rated it with 4.6 stars.
Using the free version of this app, you'll have access to all paid features available. But there is a limitation – you can only have 10 stops per route. Go with their premium version if you want an unlimited number of stops and routes. By using the paid version, you can also cover larger areas.
Features
The following features of Circuit Route Planner will help you decide if it's for you:
Route optimization: It can help you plan the most optimized route for your deliveries. You can avoid backtracking and roads with moderate to heavy traffic.
Integration with GPS navigation apps: It works well with apps like Google Maps and Waze. You can work faster through seamless switching between applications.
Proof of delivery: Use Circuit Route Planner's feature and take pictures or obtain customer signature as proof of delivery.
On-the-fly adjustments: You can easily add stops to existing routes and re-optimize them. The hands-free voice entry helps save more time while you drive to your next destination.
Fast Package Finder: Circuit offers an easy-to-use way to know exactly where you've put everything in your truck. Simply choose a location and get notified near your stop.
How to Use
The app's easy-to-use interface is one of the key features drivers love. If you need to create a route, you just have to follow these steps:
Once the app opens, you can enter your start and end addresses for your route.
It will prompt you to enter your stops. You can input an address by typing, through voice, or by using map pins.
As you add each stop, you can also input some additional notes for your reference.
When done, click the "Optimize Route" button.
Tap the "Navigate" button to use your favorite GPS app.
User Reviews
Below are a few relevant reviews from delivery drivers who use the app:
"It cuts down guessing and routing times. No need to think. Also, it lets you use the map you prefer!" – Julia Zoppi
Excellence in route planning, especially if you have time-sensitive stops to plan around. This program works like a charm. Great for forecasting with a variable start time.
Some of the minor issues experienced by drivers include voice recognition, like the review below:
Best route optimization app I've used so far, simple and effective. On occasion, I have a little issue when I'm vocalizing delivery stops. But otherwise, the app is pretty good.
What is the Best Route Optimization App?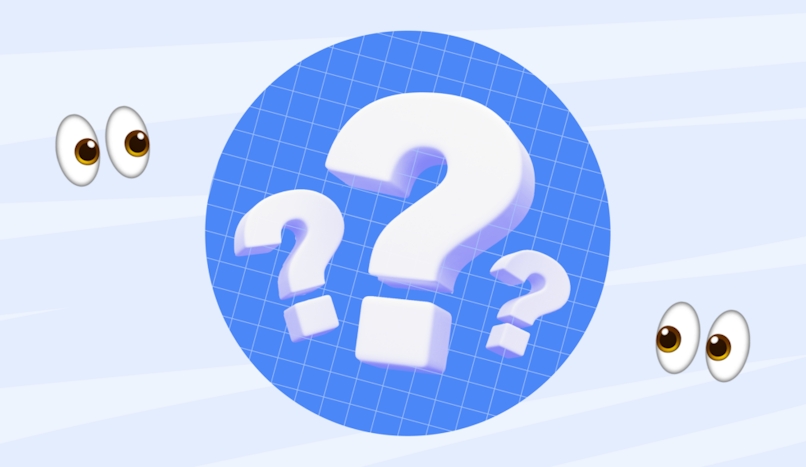 Choosing the best route planner app for delivery drivers will largely depend on your needs. To help you decide better, refer to the comparison table below. But first, you must understand each feature:
Optimization Speed – How fast the application plans and optimizes every route.
Data Entry Speed – Allows multiple ways of entering addresses.
Route Effectiveness – Plans efficient routes to avoid backtracking or getting stuck in traffic.
Route Adjustments – Allows the driver to add or remove stops even if the route is in progress.
Navigation – Comes with good GPS or integrates well with existing navigation apps.
Proof of Delivery – Captures photos and digital signatures and allows notes for each delivery.
Frequently Asked Questions
Is there an app to plan delivery routes?
Yes, there are many mobile apps available with this capability. They help delivery drivers earn more in this gig economy. But not all these apps can give the most effective routes – some can even cause backtracking and losing time.
The apps shortlisted here are six of the best available in the market today. But Circuit Route Planner is clearly the number one choice of delivery drivers.
What is a route optimizer?
A route optimizer is an essential component in every route app. It uses specific algorithms to calculate the shortest and most cost-efficient route.
The shortest distance is crucial for the route optimization process. It also analyzes other real-time factors, including road and traffic conditions. The best route optimizer helps save time and cost by analyzing time-sensitive deliveries.
Can Google Maps optimize my route?
Google Maps is a reliable mapping service and an excellent GPS navigation app. However, it falls short in route optimization. You can indeed plan multiple stops in Google Maps. But the thing is, it has zero capability of showing the most cost-effective route.
Integrate Google Maps with a route optimization app to get the best of both worlds. You'll be able to avoid traffic and plan the shortest routes with the route optimizer app and navigate to your next stop using Google Maps.
What is the Best Route Optimizer App? Driving It Home
The best route optimizer app will not be the same for everyone. Each driver has their own preferences, from interface to pricing. But it all boils down to which one can help make deliveries faster. Most drivers choose Circuit Route Planner for its:
Easy-to-use interface
Fast and effective route optimization
GPS integration
Various ways of capturing proof of delivery
If you want to plan a faster route and finish deliveries early, you'll need a reliable partner on your smartphone.
Install Circuit Route Planner today to finish work faster and make more money.