7 minute read
How to Add a Stop on Apple Maps: Can You Add Multiple Stops Per Route?
Apple Maps can be useful for getting simple directions from A to B. It also allows you to add pit stops on your route. Here's how.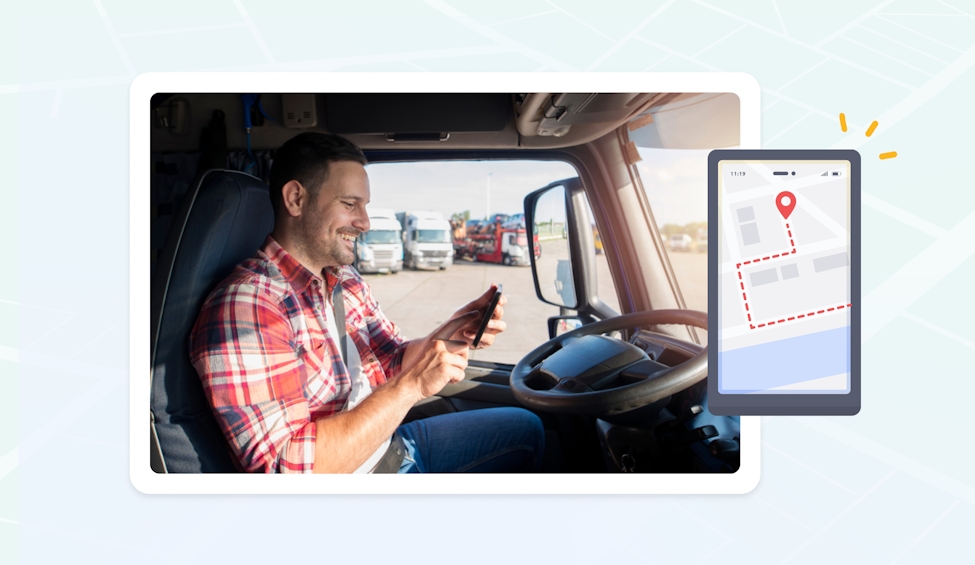 Apple Maps won't let you add multiple stops in a single route, but Circuit Route Planner will. Get routes that work, stop sitting in traffic, and find addresses fast.
As a delivery driver, you're always trying to find ways to make your job easier. After all, why get stressed when you can work smarter, right? 
This is especially true if you have multiple deliveries to make in the same day! 
Who's got time to manually map out their stops — and make sure they picked the fastest routes? Not you!
So, you're probably on the lookout for a mapping tool that can help plan the most efficient routes. If you have an iPhone,  you might figure, "no problem," and pull up Apple Maps to plan your route. Shortly after, you may be wondering how to add a stop on apple maps.
Turns out, Apple Maps has some limitations that make it less than ideal for delivery drivers.
Specifically, you can't add multiple stops within a single Apple Maps route. Don't despair however, it's possible to schedule so-called "pit stops" along your route. 
You could use a pit stop as a pause in your route to fuel up your delivery vehicle—or a much-needed bathroom break (every delivery driver knows that struggle is real!).
Never used the Apple Maps app to schedule a route or a pit stop before? Don't stress.
Here's what you need to know about how you can create a route in Apple Maps and add pit stops along the way. We'll also give you some alternatives to Apple Maps that delivery drivers love.
How to create a route in Apple Maps
Before you can use Apple Maps, make sure it's downloaded to your device. 
Some iPhones come preloaded with essential Apple apps like Apple Maps, but if yours doesn't have it, you can download it from the App Store. 
Once you've got the app open, it's pretty user-friendly. 
1. Start by playing around with your iPhone Maps settings
Naturally, if you use a delivery vehicle, you want the mapping tool to offer you car-based routes and skip those involving public transportation, cycling, or other options.
You can change this by going under "Maps" and then "Preferences."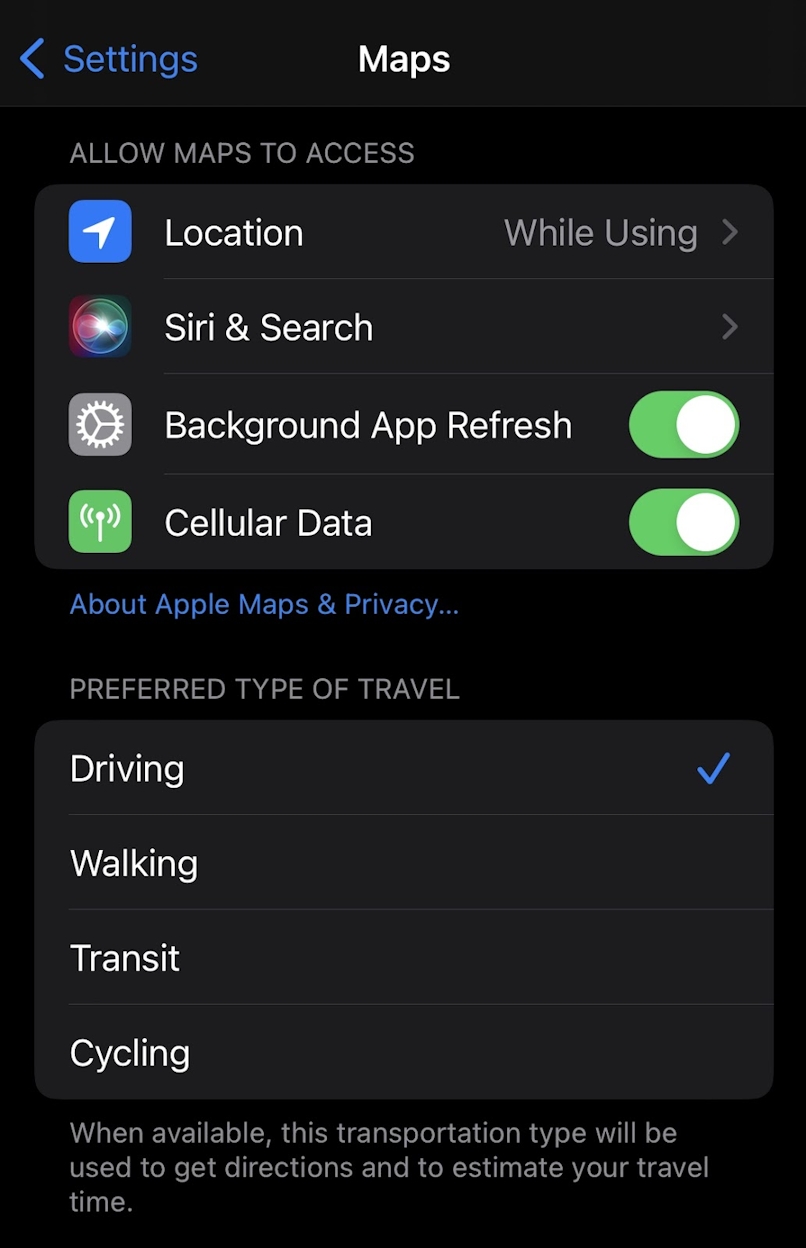 Type your final destination into the search bar, and the app will give directions.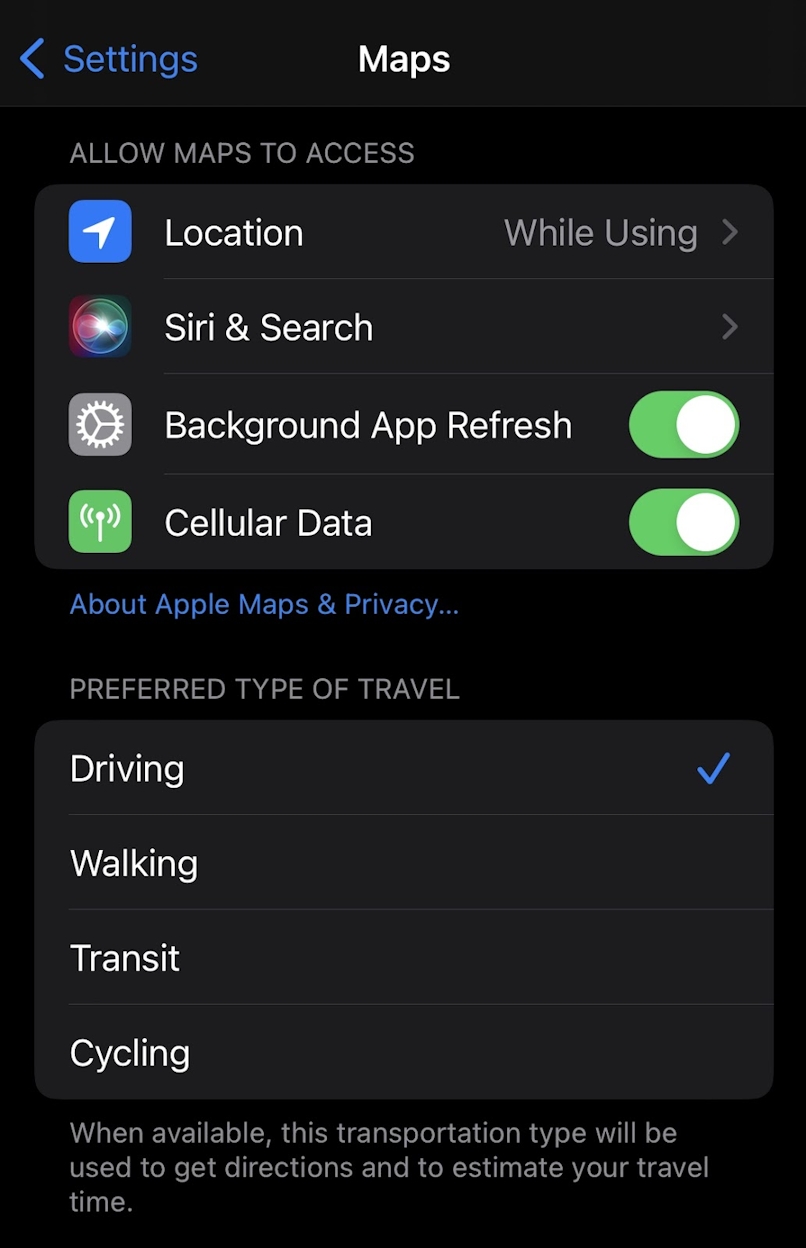 2. Create a route
Now, you're ready to create a route. Go into the search bar and begin typing your desired destination until it's displayed on the map.
You can then click the "Go" arrow, and the app will come up with a route (using GPS technology) from where you are to your desired location.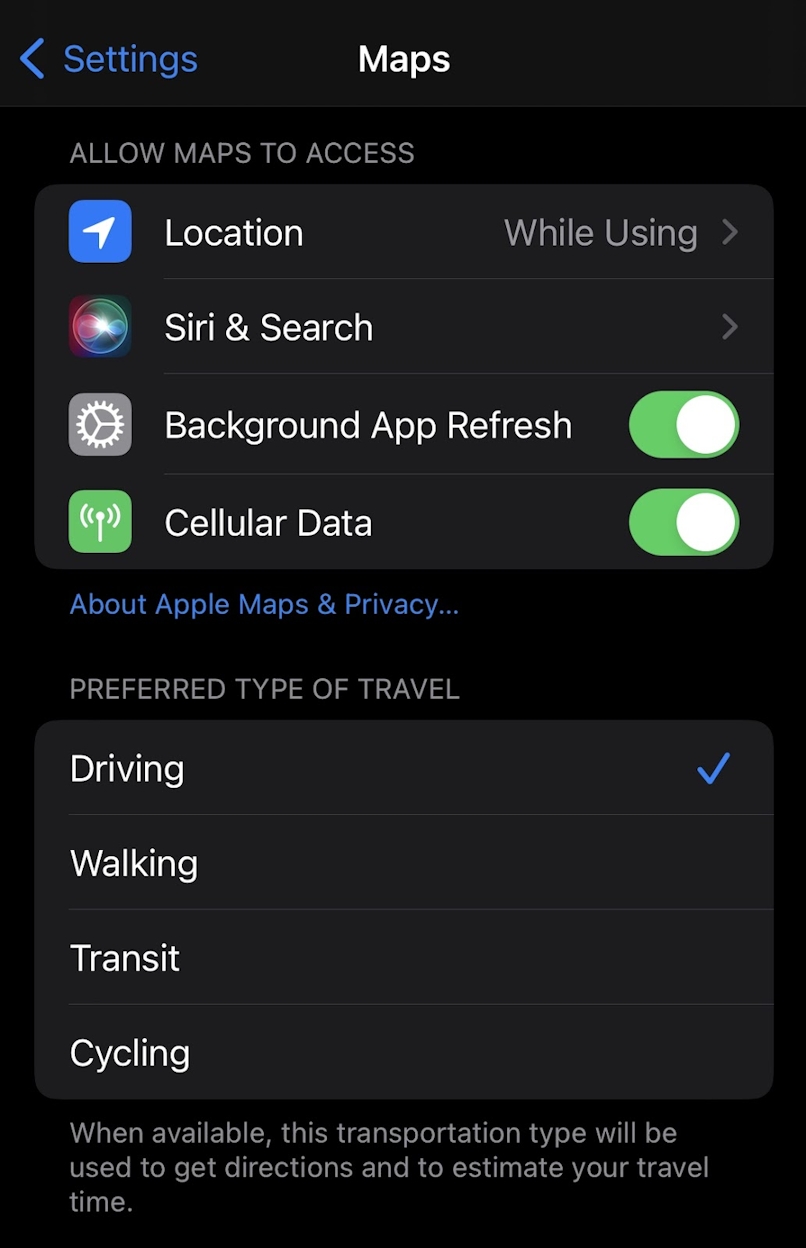 Pro tip: You can also add a different starting point manually. If you prefer this option, instead of choosing a destination as it pops up when you start typing in the search bar, simply type in the full destination you want to use (like an address). 
Don't rely on the automatic pop-up destinations.
How to add a stop on Apple Maps
Now, you've got your route from point A to point B. 
Taking a break in between or need to fuel up? You can add it into your existing route as a pit stop.
To add a pit stop, swipe up on the info panel at the bottom of the screen to access your route card. You'll see a button with possible pit stops, like coffee shops, restaurants, and gas stations.
Once you choose a category, you'll get a list of businesses in that category. You can then select a pit stop to add to your route. Once you see one you like, tap "Go" (next to the business name).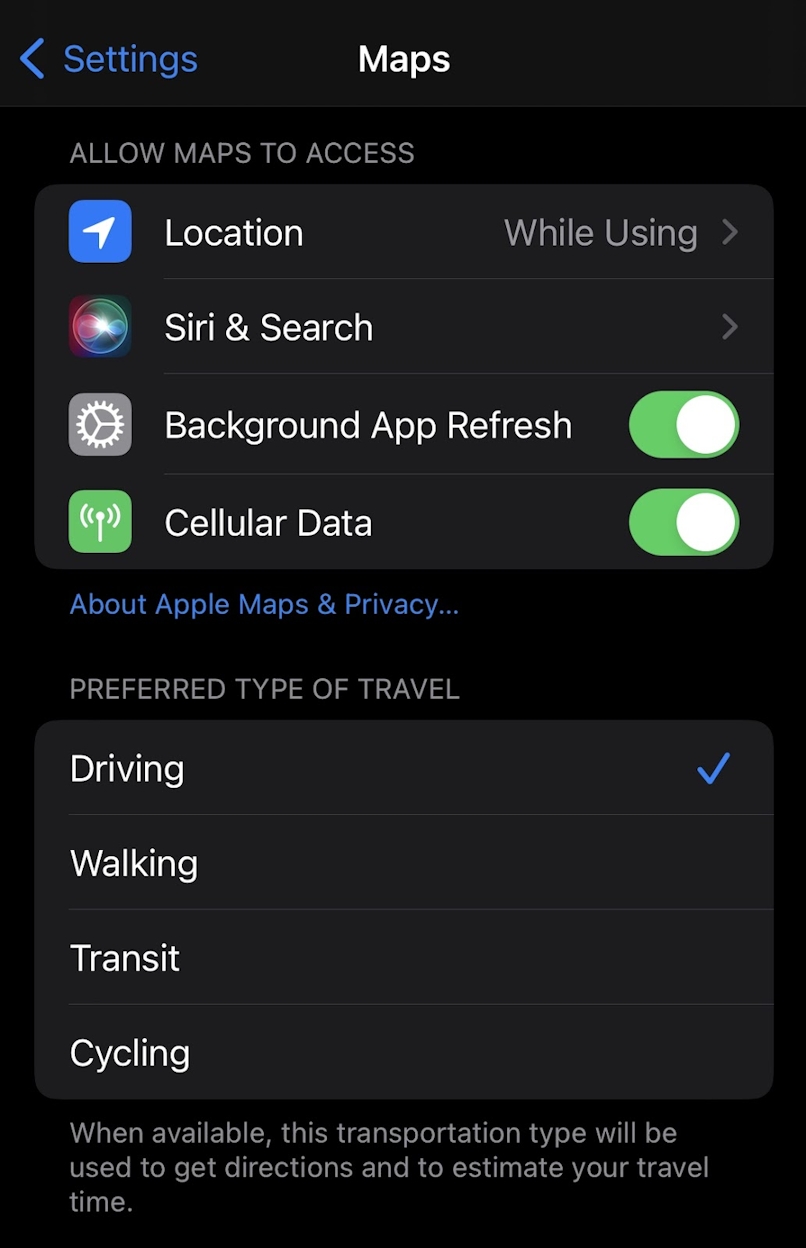 If your iPhone works with Siri, you can also add a pit stop hands-free, using voice commands instead of tapping the "Go" button. In this case, get Siri's attention (like saying "Hey Siri"). 
Then, give a specific pit stop direction, like "Add gas station." Siri will call up possible pit stops. Siri can read out the possibilities to you, and you just say "no" or "yes" depending on if you want to add that pit stop.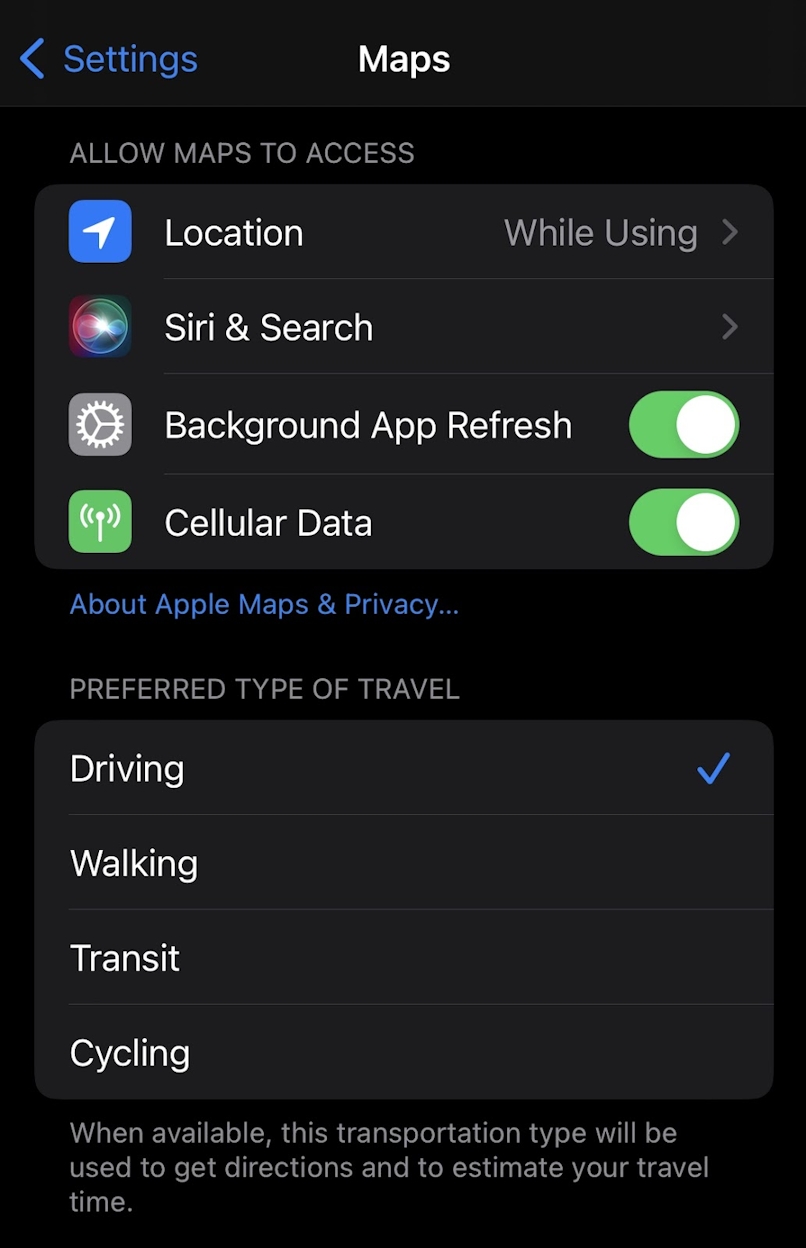 Can you add a specific location as a pit stop in Apple Maps? 
Sadly, you can only schedule pit stops based on the categories determined by Apple Maps (like gas stations, coffee, and food). 
You can't change the categories or add pit stops manually.
You can only choose from the businesses listed and won't be able to add a specific location — definitely not what you want if you have multiple deliveries! 
Here's even more bad news: You can only add one pit stop per route! 
Next!
What is a route planner?
If you're a delivery driver, Apple Maps can give basic directions to get you from point A to B, but you're probably not going to like it. 
What you need instead is a route planner like Circuit. 
With Circuit Route Planner, you just need to download the app and add your stops (did we mention they're unlimited?). The software then uses mapping data — working alongside your favorite GPS like Google Maps or even Apple Maps — to optimize delivery stops in the most efficient order, so you finish work faster.
How does it do this? Well, it takes into account several details, from location to traffic patterns, tolls, speed limits, and one-way streets.
The best route planners also have real-time tracking features, which are super useful for sending customers notifications of when they can expect their packages. 
This saves you the hassle of tracking people down if you need their signature for a drop-off.
A great route planner that's also made with delivery drivers in mind should offer other features to simplify your job. Some features to look out for include a package finder, delivery time window and ETA settings, and proof of delivery.
The short version: A route planner saves you time and hassle. Your job gets easier, and you can finish sooner. What's not to love?
How the Circuit Route Planner works 
Circuit Route Planner covers all the essentials you need in a route planning tool. 
Here's how to use it.
To get started, download the app from the Google Play or Apple App Stores. It's compatible with both iOS and Android.
To use Circuit, start by adding your stops. Then, simply click "optimize.' The tool maps out the most efficient order of delivery stops, saving you time and planning.
You can also update your route in real time — just delete and add stops. Simply tap "add" to add more stops.
Is Apple Maps good for delivery drivers?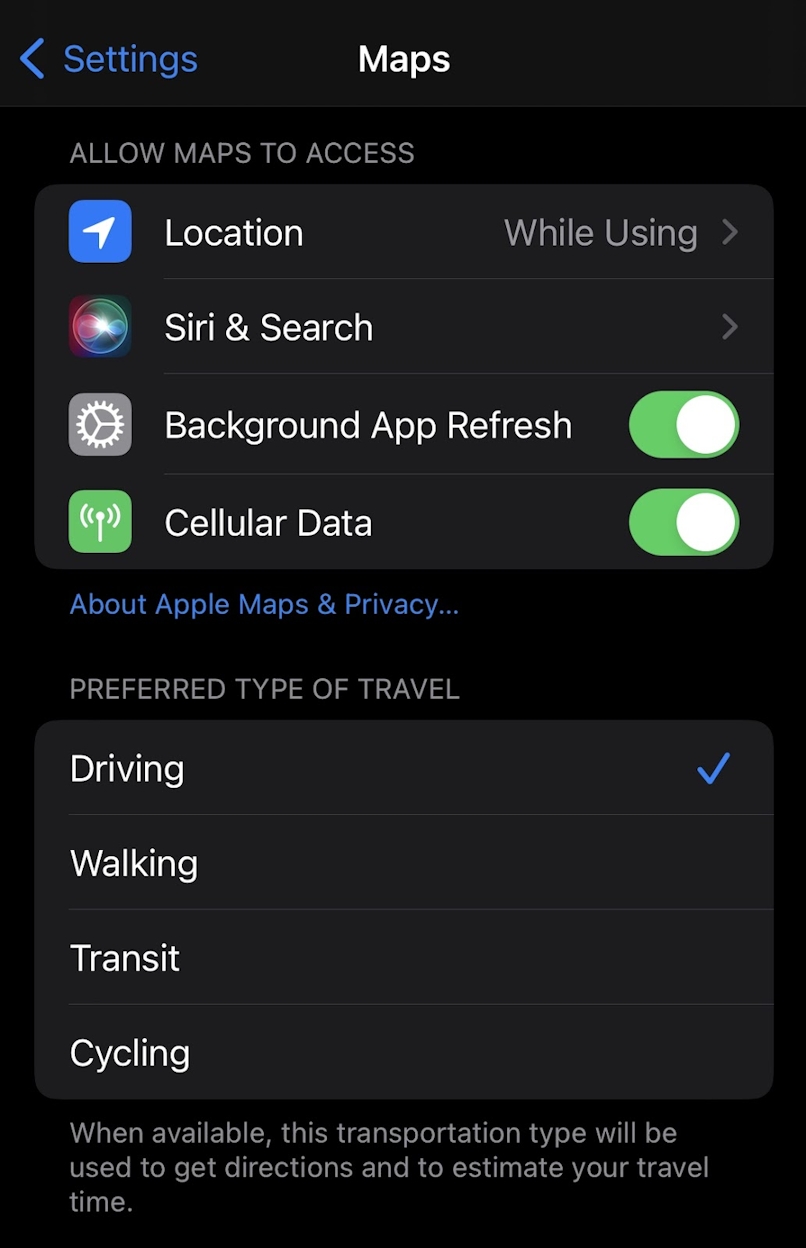 The Apple Maps is just one of many tools you can choose from as a delivery driver, including the Google Maps app and Waze navigation app. 
But is Apple really the best option?
If you're going to download yet another app to your phone, you want to make sure it's worth your while. 
Let's dive deeper into some of the pros and cons of this app.
Apple Maps gives details about roadways, landmarks, and businesses, like restaurants, shops, and hotels. The navigation covers everything from road waypoints to alternative routes.
You can also get 3D city street and building views. Being able to identify and locate landmarks can make it easier to orient yourself when you're driving and find delivery stops.
You can also get transit information, for example, about bus and subway routes, through the app. This might be handy if you deliver by foot or bike in a large city.
Another perk of Apple Maps is that it works across multiple Apple devices, including your iPhone, iPad, Apple Watch, and iPhone. So, you could plan a route at home using your Mac computer and then check it while you're driving from your phone.
Apple Maps can also give audio instructions, working with Siri, so you don't have to look at your phone at all.
Sounds great, right? Not so fast.
Apple Maps has some serious limitations that make it less than ideal for delivery drivers. First, there's the simple fact that it's a map app — not a route planner.
This tool isn't designed to help you plan lengthy delivery routes with multiple stops. 
Don't forget, you can't even add multiple pit stops to a single route!
While Apple Maps might work well enough if you have just a couple of deliveries to cover, it's a huge hassle if you've got more. 
As a delivery professional, you could easily be hauling 100+ packages each day!
As an alternative solution, a route planning tool like Circuit Route Planner allows you to add an unlimited number of stops easily.
On top of that, Apple Maps lacks the features that a comprehensive route planning tool gives you.
And you get access to all these features with your trusty phone, which you always have by your side.
Conclusion: How map apps can save your day
Mapping apps like Apple Maps make it easier and faster to find destinations and plan routes. 
There's no more dealing with old-school paper maps or stopping to ask people for directions.
It's a great idea to have apps like these preloaded onto your phone. You'll then be able to turn to them whenever you need them.
If you're planning a route with multiple stops, though, things get a little more complicated. But the above guide has you covered, explaining how to add multiple stops per route.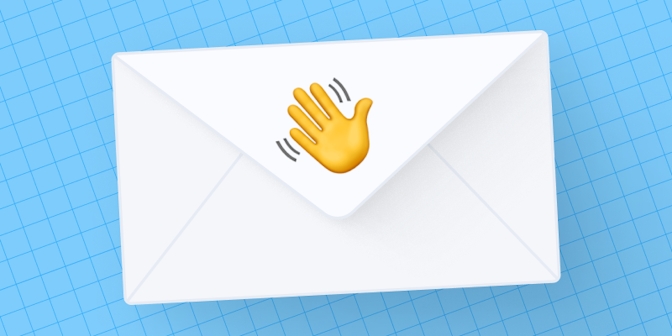 You made it this far!
Chances are you'll love our other stuff too. Get our newsletter for the latest on all things delivery.