9 minute read
Which Delivery Service Is Better to Work for: DoorDash vs. Grubhub
It's the battle of food delivery app giants: Grubhub vs. DoorDash. Which food delivery service pays more? Explore the pros and cons of each.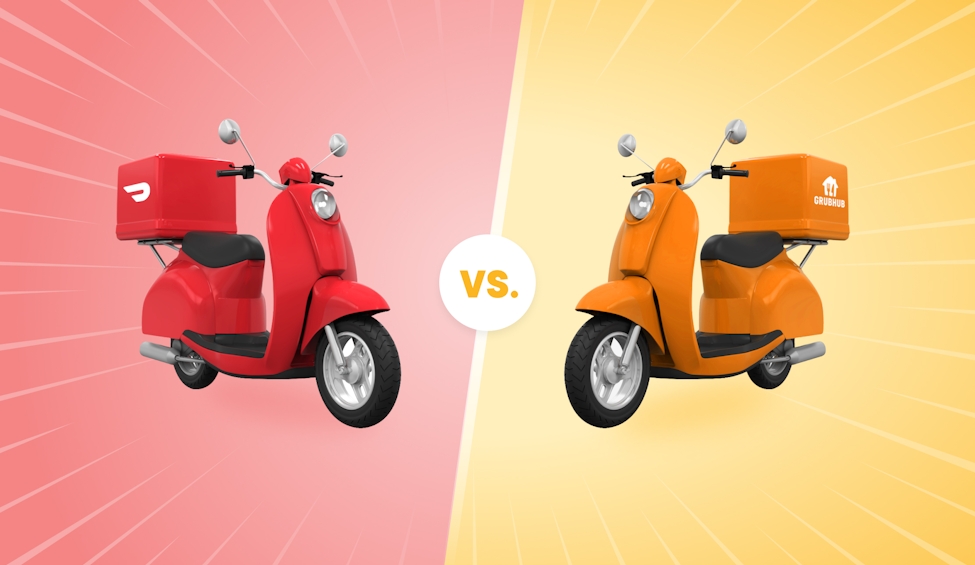 Do you want our top tip for making more money as a delivery driver? Say goodbye to wasted time and say hello to Circuit Route Planner.
There are many reasons to become a delivery driver. It's a great way to make some extra money, and it can be a flexible job that allows you to set your own hours. 
But if you're going to be a delivery driver, you need to choose the right service as your employer.
For one, you want to find a food delivery service that's popular in your area. 
The more customers who use the service, the more available orders. 
A high volume of orders means an opportunity to earn for you!
If you work for a lesser-known and lesser-used service, you may not have as many orders to pick up and might not make the money you're looking for.
DoorDash and Grubhub are two of the most popular food delivery services. 
Let's take a closer look at Grubhub vs. DoorDash and explore their pros and cons, how much their delivery drivers make on average, and how to make more money.
A quick-start comparison guide
DoorDash vs. Grubhub: Which one is the better employer?
DoorDash has been around since 2013 and is in more than 7,000 cities across the United States, Canada, Australia, and Japan. Grubhub was founded in 2004 and is in more than 4,000 US cities.
Here's a quick comparison of the two services.
As you can tell, these are two very similar companies with a few key differences. For example, DoorDash is available in more cities than Grubhub.
Ultimately, though, there's no right or wrong answer when it comes to which delivery service is better as an employer. 
It really depends on your individual needs and preferences.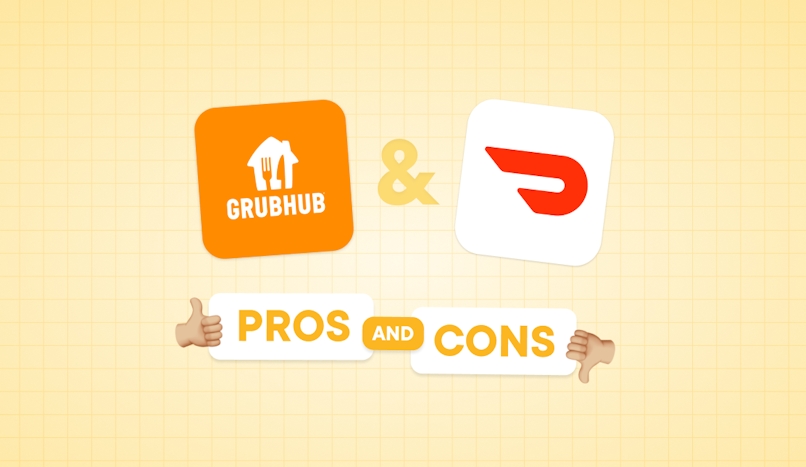 Pros and cons of DoorDash for drivers
DoorDash started in 2013 and now delivers for over 340,000 local and chain restaurants in over 7,000 cities across the United States — plus services in parts of Canada, Australia, and Japan.
If you want to be a Dasher, here are the DoorDash driver requirements:
18 or older
Have an iPhone or Android smartphone
Any car, scooter, or bicycle (in select cities)
Valid driver's license
Auto insurance if driving
Social Security number, if delivering in the US
Consent to a background check
Pros of driving for DoorDash include:
Work as little or as much as you want  —  perfect for busy parents, doing alongside other gigs, or making extra cash on the side
Plan your day, your way and schedule your hours in advance or DoorDash with "Dash Now" any time the app is busy
Ideal for students  — start at 18 years old (Grubhub is 19 years old or 21 in Chicago and Las Vegas)
You can bring a friend with you when you deliver
DoorDash drivers are guaranteed a base pay amount
Keep 100% of your tips
There's an incentive program to encourage you to take more orders (check out this page on Guaranteed Earnings Incentives)
Get your friends involved and nab up to $150 per referral as long as the person completes the application process successfully and can meet a certain number of orders
It's more likely you'll find opportunities to DoorDash as is the biggest food delivery service in many major cities in America, holding 55% of the current market share versus Grubhub's 17%
Get paid weekly through a secured direct deposit to your personal bank account or no-fee daily deposits with DasherDirect (US only); Dashers in the US can withdraw their earnings once daily with Fast Pay ($1.99 per transfer)
Cons of driving for DoorDash:
Potential wear and tear on your vehicle if you have one
While you can use the Dash Now option to work on demand during busy hours, the option becomes unavailable when orders slow down and more scheduled drivers are available
Pros and cons of Grubhub for drivers
Grubhub is a food delivery service that partners with over 80,000 restaurants in over 4,000 US cities. Customers can order from Grubhub's website or mobile app.
If you want to be a Grubhub driver, here are the Grubhub driver requirements:
19 years old or 21 in Chicago and Las Vegas
Have an iPhone with an iOS of 11 or higher or an Android with 5.0 or higher
Any car, scooter, or bicycle (in select cities)
Have a data plan
Valid driver's license
Auto insurance
Social Security number, if delivering in the US
Consent to a background check
Have a checking account for direct deposit (unlike DoorDash, which has a non-bank account option for getting paid)
Pros of working for Grubhub:
You'll (potentially!) get more cash. Grubhub offers a higher average hourly rate ($18.46) than DoorDash ($13.11)
Plan your day, your way – you can create your schedule ahead of time
Pick up jobs on the fly. Unlike Dashers, Grubhub driving partners can start driving at any time regardless of how busy it is.
No minimum order acceptance rate — meaning you can pass on orders that are too far, have low tips, or some other reason without being penalized
Grubhub offers an Instant Cash Out feature for $0.50 per transaction, so you can get paid instantly (they also pay through direct deposit every Thursday into your checking account)
Cons of delivery driving with Grubhub:
Potential wear and tear on your vehicle if you have one
Must be at least 19 years old to get started (versus 18 for DoorDash)
You can't use an older smartphone (Grubhub states you need an iPhone with an iOS of 11 or higher or an Android with 5.0 or higher)
Does DoorDash or Grubhub pay more?
Will you make more money driving for DoorDash or Grubhub?
It depends.
Average hourly rates can sometimes be misleading because they don't consider location, the volume of orders, and other factors.
For example, how much you make can depend on:
The city you drive in
How often you drive
What time of day or night you drive
If you can snag busy hours and peak pay boosts
You get to keep 100% of your tips with both services, whether the customer pays with cash, debit card, or credit card.
Generally speaking, DoorDash drivers make less per hour than Grubhub drivers. 
A DoorDash driver makes $13.11, and Grubhub drivers average $18.46.
The average hourly pay rate is determined by figuring out the average Dasher payouts from when the order is accepted to when it's dropped off over a 90-day period.
It also includes pay from tips and incentives like peak hour pay. As an independent contractor, you need to save for taxes — no matter which food delivery app you work for.
You can learn more about how the DoorDash pay model works.
Grubhub also has a transparent pay model. Grubhub driver pay is determined by mileage per order, tips, time spent on the road, and special offers.
Both DoorDash and Grubhub offer opportunities for drivers to make extra money through incentives and bonuses. DoorDash has Guaranteed Earning Incentives and Grubhub has special offers, called Missions, as a way to earn extra money by reaching goals in a set amount of time.
Since DoorDash is a bigger company, it might have more delivery opportunities. 
However, both are solid choices … why choose?
Do them both!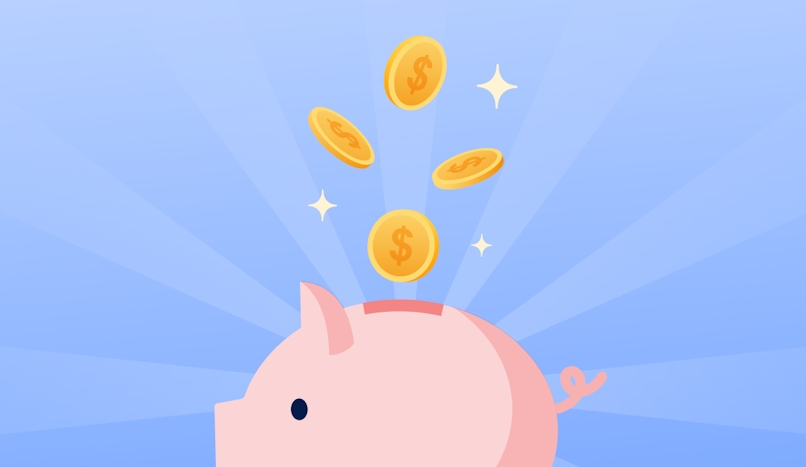 Can you work for Grubhub and DoorDash at the same time?
Grubhub and DoorDash are two of the most popular food delivery services. 
And while they might be competitors, there's no reason you can't work for both of them at the same time.
You can also consider working for competitors like Uber Eats, Postmates, and other food delivery apps. 
Curious to know what Uber delivery drivers make? We've got you covered with our guide.
Grocery delivery apps like Instacart and Shipt are also available. 
Check out our guide on how much Instacart delivery drivers make and how to apply. 
These roles include being a shopper — not just pickup and drop-off. Take some time to research driver pay, requirements, and perks, and read delivery driver reviews for each before you take the next step.
As an independent contractor, you're in charge of your own schedule and who you want as an employer. 
Just choose your partnerships wisely. 
For example, signing on with a lesser-used service in your area may not allow for a high number of deliveries — just check out these stories from drivers.
If you want to increase your earnings, working for multiple companies is a great way to do it. 
Here's our guide on how to drive for multiple services at the same time first. 
Of course, there are a few things you'll need to keep in mind.
For starters, you'll need to be able to juggle orders from both companies.
And you must be familiar with the apps for both food delivery services and know how to switch between them. 
But as long as you're organized and have a good sense of direction, working for Grubhub and DoorDash at the same time is definitely doable.
How do you make sure you're not biting off more than you can chew?
Start by working for one company and slowly add hours with the other. 
That way, you can get a feel for how much work you can take on before adding another delivery service to your plate.
You may also want to consider driving during different times of the day. 
For example, you could deliver for DoorDash during the lunch rush and then switch to Grubhub for dinner.
How to make more money on food deliveries
If you want to increase your part- or full-time earnings or make your side hustle a bit more lucrative, some helpful tips and best practices can give you a financial boost.
Each service has its own version of a premier delivery driver tier. Premier driver tiers are usually based on your delivery acceptance, attendance, and block drop rate. 
Top-tier drivers can unlock benefits like early block pickup (so you can have first dibs on your schedule) or access to large catering orders ($$!) when they're available.
DoorDash premier delivery tier
DoorDash has no minimum acceptance rate, but you'll need an acceptance rate of at least 70% if you want to be a Top Dasher with the company. 
The advantage is that you can "dash" at any time, whether it's busy or not. This means more money and time flexibility for you. DoorDash awards top dashers with early block scheduling options and the ability to grab catering orders.
All of these benefits can amount to more money in your pocket. You can grab the most popular times before they're booked up and pick up large catering orders, which can come with great tips attached.
You'd miss out on these opportunities if you aren't considered a premier delivery driver.
Grubhub premier delivery tier
Grubhub offers a tiered program with three levels: Partner, Pro, and Premier. The main advantage of moving up is the opportunity to schedule and take high-dollar orders. 
Partners are the lowest level of membership, and all drivers start there.
To go Pro or Premier, your acceptance rate must be at least 90% and 95%, respectively. 
Your rating is based on the delivery statistics of the previous 30 days, and new drivers must complete 20 deliveries before reaching a level.
Here are some other general tips that can help affect the money you make.
Be polite and professional. This may seem like a no-brainer, but it's important to remember that your customers are the reason you can make money in the first place. Be polite and professional at all times, even if the customer is being difficult. A positive attitude can go a long way, and you never know when a customer may leave a good tip.
Know your way around town. This is especially important if you're delivering for a service like DoorDash or Grubhub, as you'll likely have to go from business to business and home to home. Sure, you have your GPS to do the heavy-lifting, but it's good to know shortcuts, where to park at local restaurants, and more. This can help you save time and complete more orders. More orders mean more money.
Take care of your car. A well-maintained car is a must for any delivery driver. After all, you're driving your office around with you. Make sure your car is in good working condition, both inside and out. Check that it's clean, the tires are properly inflated, and there's enough gas in the tank. Read our guides on reducing fuel costs and finding the best vehicle for your delivery needs.
Drive during peak hours. This is when delivery services are the busiest and are often willing to pay drivers more money to make sure orders are delivered on time. Driving during peak hours is a great way to earn more.
Optimize multiple orders with Circuit Route Planner. This is a must for any delivery driver doing many deliveries at once, as Circuit allows you to plan and optimize your routes so you can make the most deliveries in the shortest amount of time. Circuit Route Planner is free to use and can cut hours off your delivery times.
These tips can help you make more money on food deliveries. Get out there and start earning!
Which food delivery service reigns supreme?
We've tackled everything from the pros and cons of driving with DoorDash vs. Grubhub to how much food delivery drivers make, how the process works, driver requirements, and so much more!
Deciding which food delivery service is better for you comes down to one factor: YOU!
No two people are exactly alike, so of course, no two DoorDash or Grubhub experiences will be either.
You can use our chart at the top of the post to weigh the pros and cons of each.
But if you're really having trouble choosing, why choose?
Do both.
Because you're an independent contractor, you can work with whichever food delivery service you want, whenever you want!
With that in mind, the best way to maximize your earnings is to sign up with both DoorDash and Grubhub (and maybe even Postmates and Uber Eats, too!).
That way, you'll always have the option to choose the highest-paying delivery, which changes depending on the time of day, day of the week, and even what's popular at the moment.
The bottom line is that there's no wrong choice when it comes to DoorDash vs. Grubhub.
It all comes down to your personal preferences!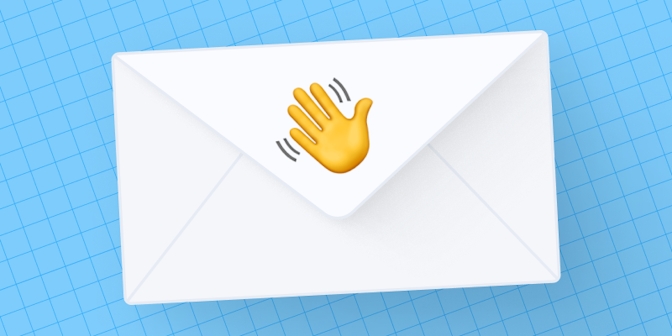 You made it this far!
Chances are you'll love our other stuff too. Get our newsletter for the latest on all things delivery.