6 minute read
How to Pick the Best Times to Drive for Lyft
Knowing the best times to drive for Lyft can help increase your earnings. Get the info you need here.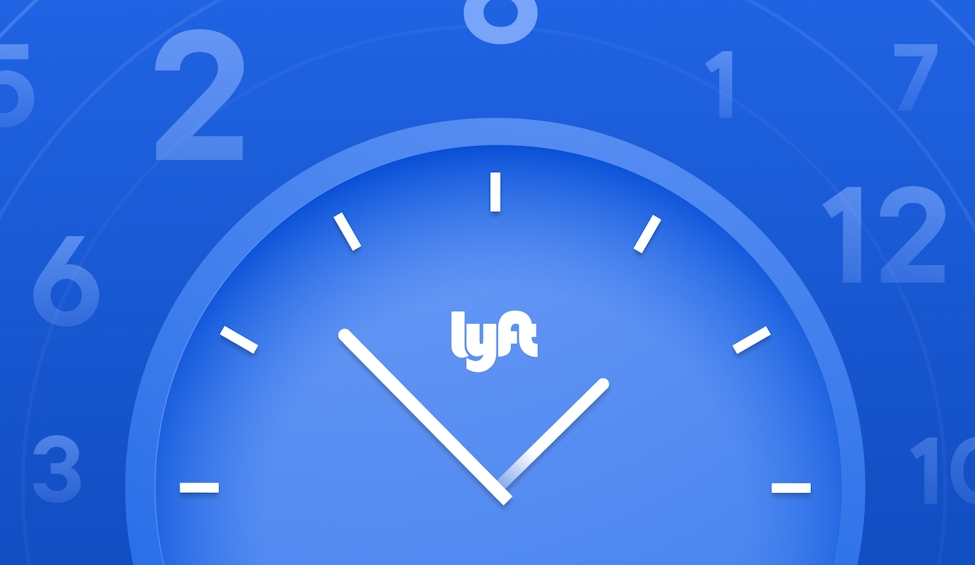 Uber might be the "original" ridesharing service, but up-and-comers like Lyft are challenging it. 
In 2021, Lyft made $3.2 billion — that's a lot of money!
If you want to get in on the action, consider picking up a side hustle as a Lyft driver. 
But don't assume that the cash will pour in as soon as you start.
Your earnings will depend on how many rides you complete. Your best bet is to drive for Lyft on days and times when the demand is high. But just when is that?
I'm here to help.
Below, I talk about good times to drive for Lyft in your area. I also give you some pointers on how to make more money with each shift. 
Let's start with the basic info you need to start raking in cash.
What are the best days to drive for Lyft?
Certain days and times see a higher demand for Lyft drivers than others. 
These peak times are ideal for driving because you'll have plenty of passengers asking for your services.
Plus, you're more likely to take advantage of bonuses like surge pricing during rush hours.
This incentive allows you to earn more by catering to high-volume areas during Lyft peak hours (more on that below).
So, when should you hit the road? Friday and Saturday nights are ideal times to drive for Lyft because people who are going out (and often drinking) need safe rides.
You have to think smart to take advantage of the increase in riders. 
For example, you want to be where the action is in the evening rush hours (downtown, where people are actually going out, and not in the suburbs).
Position yourself near bars, theaters, restaurants, and clubs that are busy on these days. If there's a college campus in the area, that's also a good spot to stake out.
Check your local media for special events that might be happening. 
For example, people may need rides to and from big sporting events or concerts so they don't have to pay ridiculous parking fees.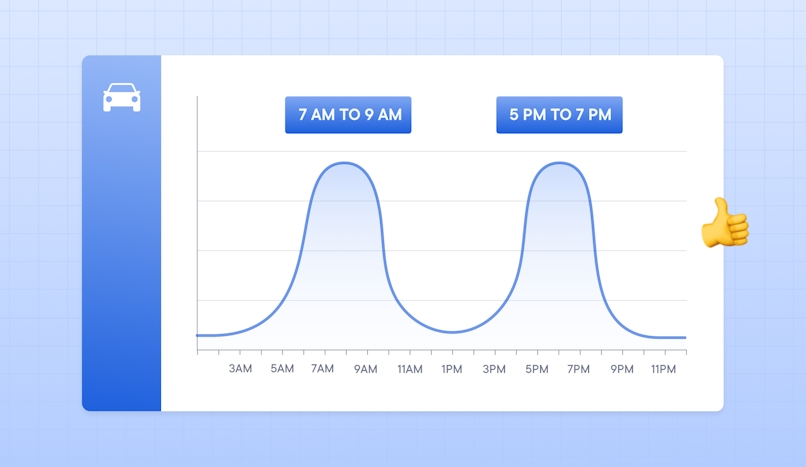 What is the best time of day to drive for Lyft?
On the weekends, the best times to drive for Lyft are generally in the evenings and late nights when people are trying to get home after going out.
During the week, the best times to drive for Lyft are in the early mornings, from 7 am to 9 am, and evenings from 5 pm to 7 pm. 
Midday isn't really a prime time during the week.
Again, it's important to consider your location. 
During weekdays, business travelers may need rides to and from the airport. This can result in the busiest times and zones around the local airport in the mornings.
As you can see, the "best" days and times depend on your location and the businesses around you. 
Get a sense of each prime time in your area by tracking trends in your Lyft driver app, such as when and where bonus zones are announced (we explain that below).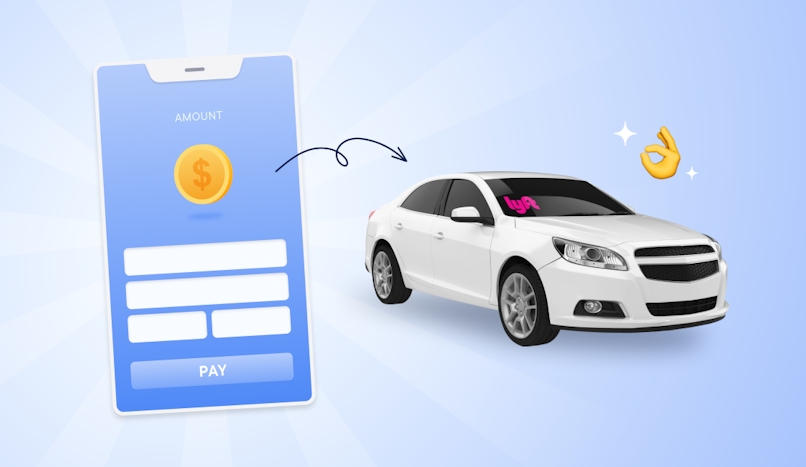 How the Lyft payout structure works for drivers
Lyft driver pay is based on different points, which can vary. This makes it hard to say exactly what one Lyft driver will learn per ride. 
Here's a quick breakdown:
Base fare. You receive a base fare for every trip. This is a set amount you earn before the ride even starts.
Time and distance. You earn additional money on that ride based on the minutes it takes and the miles you drive. Distance rates vary according to city (use the San Francisco rate card and New York rate card as examples). You can see subregion rates for your area on your rate card when you log into the Lyft driver app.
How Lyft surge pricing works 
Lyft has its own form of "surge pricing" (the term coined by Uber), known as "bonus zones." 
Lyft bonus zones take effect in busy areas where rider demand outnumbers available drivers.
You get a bonus once you complete a ride in that zone. The bonus amount is a set sum. 
For example, if you drive into a $5 zone and then into a $10 zone, you'll unlock a $10 bonus. 
Bonus zones are based on an automated algorithm. Your rideshare driver app map will light up pink and purple to indicate a bonus zone and the amount of money it will award.

Source: https://www.lyft.com/hub/posts/bonus-zones 
Although the algorithm is convenient, it can also create trouble. 
During the 2021 Brooklyn subway shooting, for example, Lyft and other rideshare companies like Uber got into trouble for surge pricing.
Demand for rides went up around the shooting area, and surge pricing kicked in automatically, charging a crazy amount to people who were trying to reach safety. 
Lyft temporarily suspended surge pricing in the area as a result.
How tips work on Lyft 
To earn a little extra money on Lyft, you also have the option to get tips. 
Your riders can tip you directly through the ridesharing app, and that money gets added to your earnings. 
Customers can tip through the Lyft app up to 72 hours after a trip. They can also give you cash.
How can you get more tips? It's all about customer service. 
Ask your riders if they want to listen to music and if the temperature in the vehicle is comfortable. You might even offer perks like water bottles on hot days.
Sometimes, just a smile and some small talk are enough to establish rapport and get that extra cash.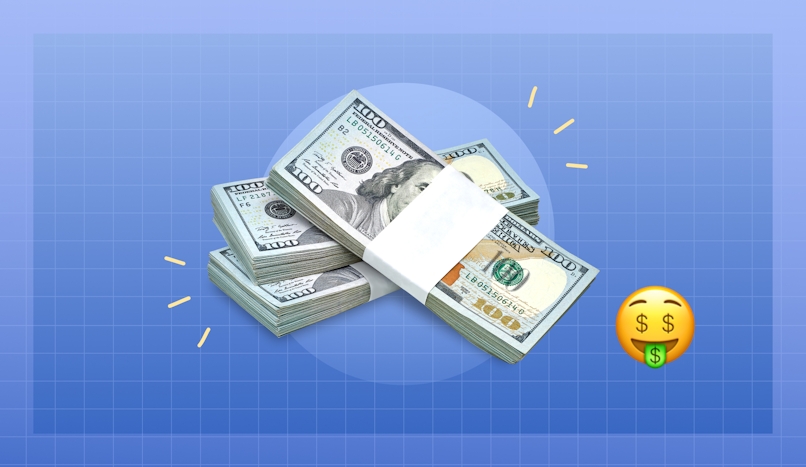 How can you make more money driving for Lyft?
Making good money with Lyft depends largely on you. In addition to choosing smart days and times to drive, try these pointers to earn more:
Improve your customer service. On top of taking steps like offering water bottles on hot days, there are other things you can do to improve service. For example, offer snacks and a phone charger.
Keep your vehicle in shape. Make sure your vehicle is clean, which makes a good impression on riders (and can boost tips). Also, get regular tuneups to avoid mechanical issues. If your delivery vehicle breaks down, you may lose out on driving shifts — and that extra money. Check out our post on finding the right car for your needs.
Look into Lyft bonus schemes. Bonus zones are only one way to earn extra cash above the base pay for Lyft. Lyft also offers multitier bonuses, destination bonuses, long pickup bonuses, ride challenges, and more. Check out a full list of their bonuses.
Be an Uber driver too. You're allowed to drive for Lyft and Uber at the same time. So, if you're not getting a lot of Lyft ride requests through the Lyft app, try signing up with Uber as an independent contractor. This may increase the number of rides you get. The best times to drive for Uber are similar to the best times to drive for Lyft.
Be an efficient driver. You are paid for every trip you complete. Plus, every trip you complete gives the possibility of a tip. So, the more trips you do, the more you can earn. Fast work is essential for fitting more trips into each shift. Download Circuit Route Planner to find the fastest driving routes, letting you get each ride done quickly.
Make driving for Lyft easier and more lucrative
Lyft can be one great side hustle in the gig economy. But you'll only make decent money if you're playing it smart, like driving at high-demand times and taking advantage of perks like Bonus Zones. 
We recommend some other tips above, like boosting your customer service.
By taking these extra measures, you can set yourself up to earn more money in the gig economy.
Gig work like rideshare driving offers great flexibility, letting you set your own hours, use your own vehicle, and decide where you work. 
Plus, you don't have to deal with pesky things like asking a manager for time off.
By following these best practices and using the right tools to support your work, you can thrive in the gig economy — and keep enjoying the fantastic freedom it brings.