6 minute read
How to Pick the Best Times to Drive for Uber
Knowing the best times to drive for Uber will help you earn more money. Here's what days and times are ideal.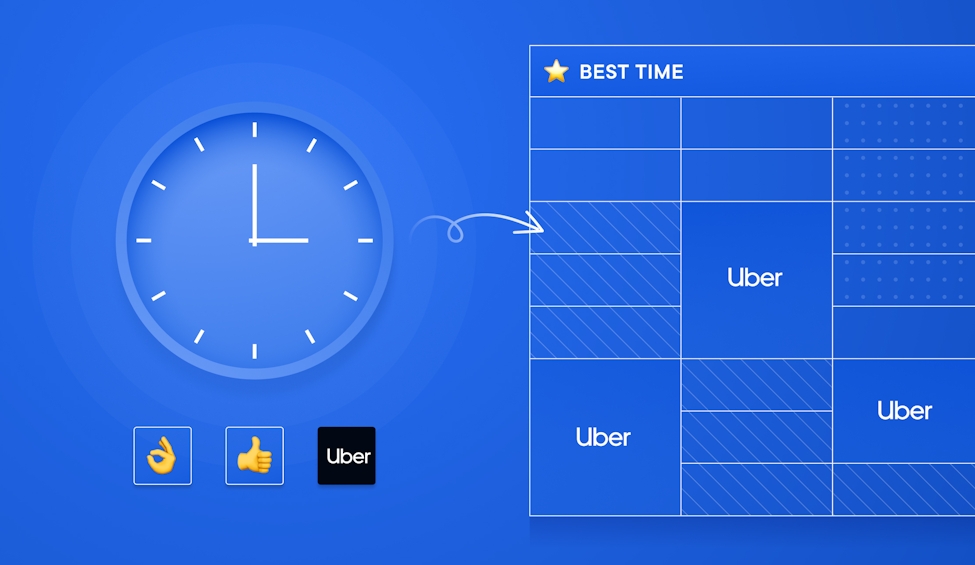 Regardless of when you're driving for Uber, you can get there faster and easier with the Circuit Route Planner.
Picture this. You're driving for Uber. You get in your car, ready to put in a solid shift, hoping to earn some extra cash. You wait for a ride request. And wait. And wait. 
Finally, a ride comes in. But then you're stuck waiting for the next one (and waiting, and waiting).
By the night's end, you've completed just a handful of rides and barely made enough to cover your gas costs. 
Pissed off? We would be too.
Driving for Uber ridesharing can be a great way to earn money in the gig economy. After all, the ridesharing platform made gross bookings of $25.9 billion in 2021 alone. 
Clearly, there's money coming in.
But if you're going to get your fair share, you've got to be smart. That means knowing when to drive. 
Driving at times when the demand is higher can help you get more rides, meaning more base pay and more tips.
Below, I explain what days and times to drive. I will also give you some ideas on how you can maximize your earnings while driving for the Uber driver app. 
Let's get to it.
What are the best days to drive for Uber?
If you're going to drive for Uber, be aware that certain days have more rider demand than others. 
This can help you structure your shifts so that you're on the job during peak times — when there are plenty of gigs available.
Uber has released plenty of data on what days are the best to drive. Prime time for Uber drivers is Friday and Saturday nights.
It makes sense. 
This is a time when a lot of people are heading out to the bars or clubs. They might want to drink but also stay safe (yay for being responsible), so they get a ride with a rideshare driver.
Of course, you need to plan if you're going to cater to this crowd during peak hours. 
For example, if you live in a big city, make sure you're driving in areas where there's a lot of nightlife.
There are also special events to consider. 
Take a big holiday like the New Year, for example. Early morning on New Year's Day — when people are heading home from celebrating — might be one of the busiest times.
You also want to consider local events, such as concerts and sporting events. Keep an eye on your local media to see what's going on in your town and where.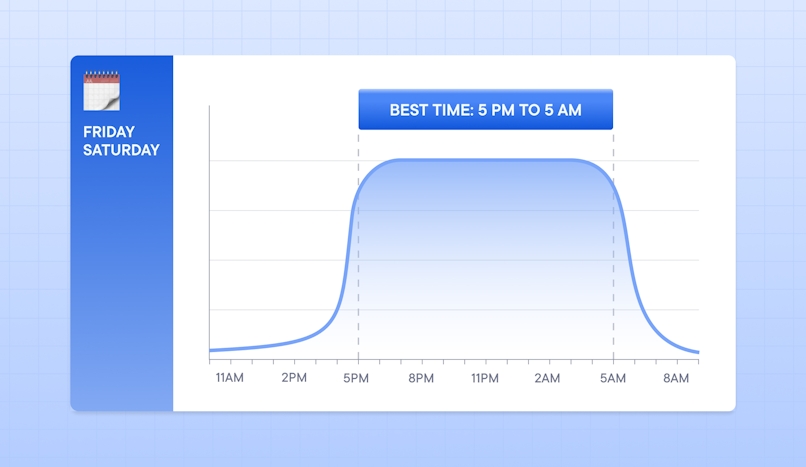 What is the best time of day to drive for Uber?
So, we told you that Friday and Saturday nights are the best days to drive. But what times are good, exactly? 
You can expect peak traffic between 5 pm to 5 am.
That said, there are also busy times during the week. 
For example, on a weekday, the early morning hours around your local airport could be in-demand. 
This is when business travelers are getting on the road.
The rush hour, when people are trying to get home from work, is also busier on Mondays through Fridays. 
But you won't see the same Uber passenger demand as on Friday and Saturday nights.
Weekday mornings, from 7 am to 8 am, are another peak period. 
This makes sense since it's a time when a lot of people have to head to work — boo for them, good for you.
But be aware that your location makes a big difference. 
If you're in a big city like New York or Los Angeles with many late-night partygoers, for example, you can better take advantage of Friday and Saturday nights than if you're in a small town without many bars.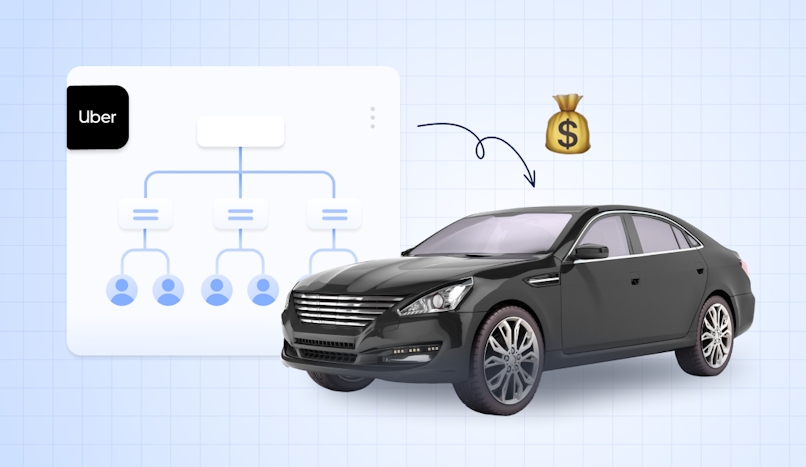 How the Uber payout structure works for drivers
Uber pay rates depend on several things, making it difficult to pinpoint a single payment model. But here's a rough breakdown:
Base pay. For every trip you complete, you get a base pay, which is a fixed flat rate that the pick-up person pays. The base fare varies between cities.
Time and distance. The additional trip fare is based on factors like time and distance, how long the ride takes, and how far it goes. Per-minute and per-mile fares depend on the city.
However, this structure may change in the future. Uber is now planning an upfront fare in some cities. 
Uber drivers will get a flat rate that doesn't factor in time and distance.
Learn more about how Uber fares are calculated and where it applies so far.
How Uber surge pricing works 
You can earn more than the basic rate with surge pricing. 
Surge pricing automatically kicks in when more people are looking for rides in an area than there are available drivers. 
Uber uses it to get drivers to work in high-demand areas and during busy times of the day.
Higher demand = more trips = more money in your pocket.
Surge pricing automatically activates due to rider demand. 
The prices are also updated, so there's no set metric we can give you to tell you what you'll earn with surge pricing.
The algorithm determines a multiplier, and your fares are increased by that amount. 
For instance, if your city's base fare is $5 and the multiplier is x2 in a surge pricing zone, your base fare will be $10 for that trip instead of $5.
You can see when an area is subject to surge pricing on the Uber app driver map. The area will light up from dark orange to dark red (the darker the color, the larger the multiplier).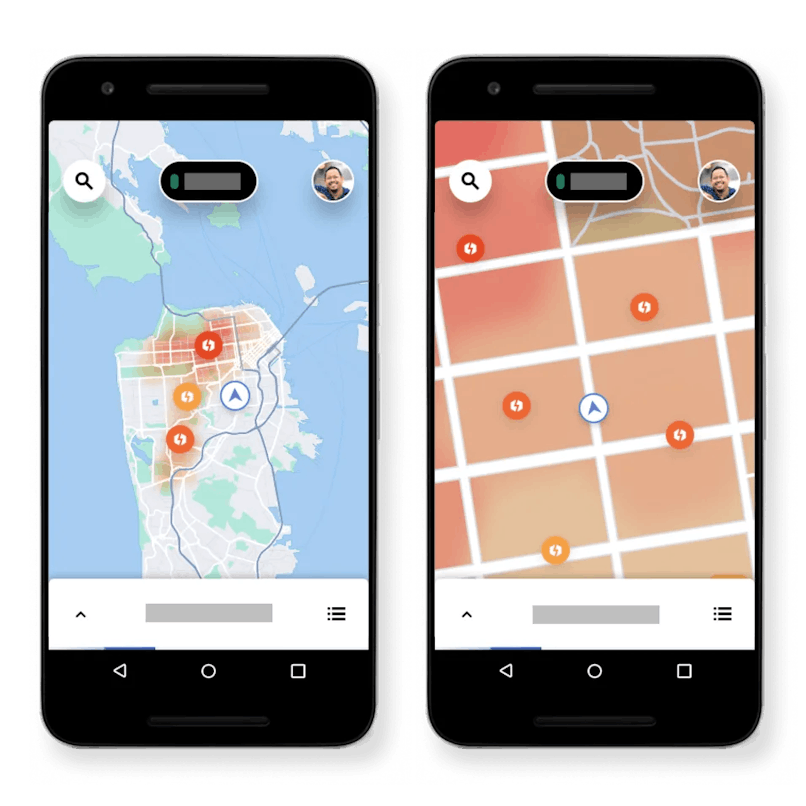 Source: https://www.uber.com/at/en/drive/driver-app/how-surge-works/ 
But the algorithm model has gotten Uber in trouble. 
For example, in the Brooklyn subway shooting in 2022, a lot of people needed urgent rides. Uber faced harsh criticism for charging more money to people trying to seek safety and temporarily suspended surge pricing in that area as a result.
How tips work on Uber 
You can earn even more money with your Uber driving side hustle thanks to customer tips.
People can tip their driver through the rideshare app up to 30 days after their trip. 
Uber doesn't take any cut of tips, so the full amount goes directly to you. 
Customers can also tip their rideshare drivers with cash.
There's always a chance of getting a better tip by boosting your customer service. 
You might ask your riders what kind of music they want to hear, for example, or have water bottles or snacks handy.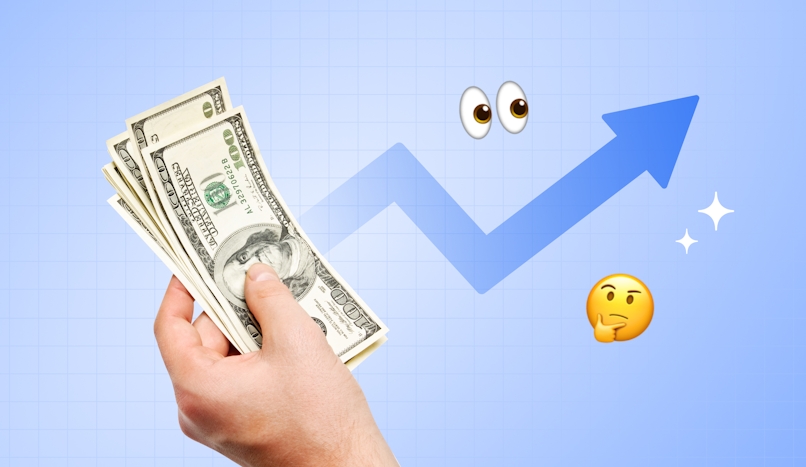 How can you make more money driving for Uber?
Want to maximize your earnings with Uber? There are a few things you can do besides picking the right days and times to drive. Here are some ideas:
Take advantage of bonus pricing. If you have the flexibility, schedule your driving around surge zones when they appear. You can also take advantage of other incentives Uber offers its independent contractors, like Quest and Boost.
Make your customer service the best. We talked about some ways you can ramp up tips. Other ideas include providing a phone charger for passengers to use for free, engaging in conversation, and making sure your car is clean — no one wants to see stale fries on the floor.
Maintain your vehicle. If you're having car troubles, you may not be able to pick up riders. Make sure your car is well-maintained to avoid breakdowns or other issues that could interfere with your driving schedule. It might even be time to find a new set of wheels. Check out our guide on the best vehicles for independent drivers.
Drive for Uber Eats too. When people aren't looking for rides, you can be an Uber Eats driver instead. This lets you deliver restaurant meals to customers. Find out how to drive for both Uber Eats and Uber. You might also earn extra money by signing up as a Lyft driver (yes, you can do both).
Work quickly. Since you get a base pay per trip, the more trips you make, the more base pay you can collect. Circuit Route Planner can help you complete more rides more quickly by giving you the fastest route from point A to point B.
How Circuit Route Planner can make driving for Uber easier and more lucrative
Driving for Uber is a great way to get extra cash — if you know how to make the most of it. 
Picking the right days and times to drive is just the starting point. Above, we give you some more pointers to help.
If you decide to drive for Uber, get your rides done fast with the help of Circuit Route Planner. Our app shows fast routes based on real-time data, like construction work and traffic jams, by linking with your favorite GPS like Google Maps.
This means you get your passengers where they need to be faster — and you can pick up more jobs!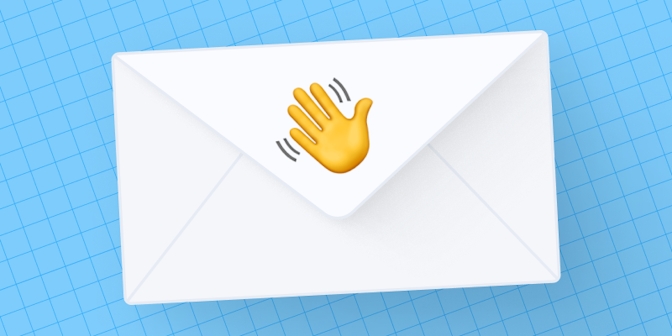 You made it this far!
Chances are you'll love our other stuff too. Get our newsletter for the latest on all things delivery.