10 minute read
9 Best Apps for Maximizing Your Profit as a Package Delivery Driver
The right apps can make your job as a delivery driver easier and may even boost your earnings. Find out which apps you need.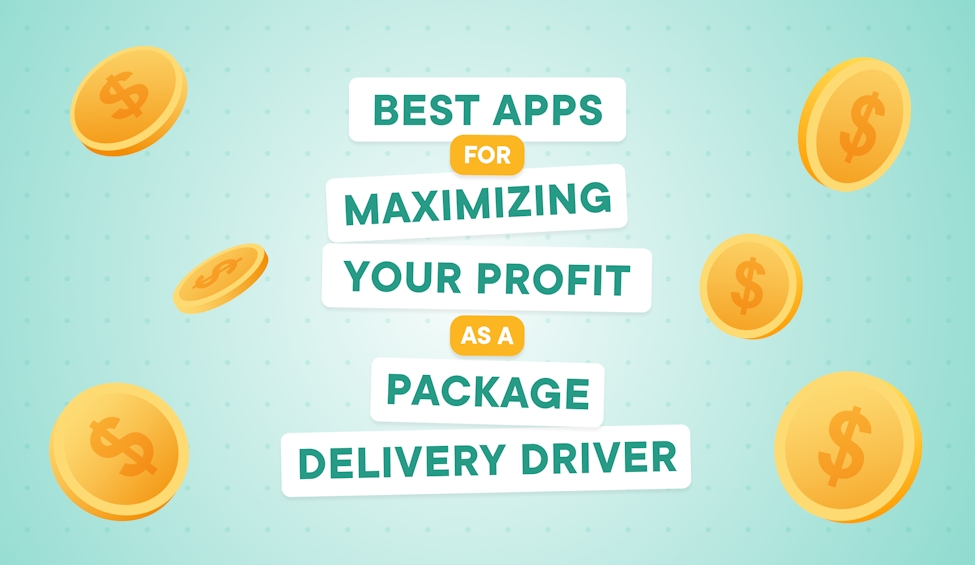 Want the short version of this article? Circuit Route Planner is one essential app that can help simplify your job as a package delivery driver.
If you want to make the most money as a delivery driver, you have to have the best apps. You can achieve incredible success as a driver if you use the tools and software available on your phone to help you run your route faster.
But the problem is there are just too many choices! 
The Google Play store has more than three million apps, for example, while the Apple App Store has a little over two million.
How can you know which apps you actually need to better meet delivery requests and which ones will just waste space on your phone?
I've researched the nine most helpful apps to make your delivery driving job easier AND more profitable.
Which apps should you use to drive more profitably?
Consider your goals when narrowing down the apps you want to download as a delivery company driver. Here are some of the ways that apps can help you and potentially increase your payout.
Improve speed: When you make your deliveries quickly, you can drop off more packages in less time. For some gig economy delivery jobs, like Amazon Flex, this lets you pick up more work — translating to more $$$.
Get more organized: Apps like package finders can help you get more organized as a delivery driver. If you know exactly where you put that package in the truck, you'll spend less time looking for it. Gas station finders are another example, saving time and letting you plan when you will fill your tank.
Avoid inconveniences: Traffic. Bad weather. A lack of toilets. The job of a delivery driver is full of hurdles that can slow down your day. For example, expensive fuel can cut into your earnings. But a cheap gas-finder app can help you avoid the highest prices (on top of reading our post on how to save money on fuel).
Better customer service: For some driving jobs, like Amazon Flex, you can get customer tips on top of your base pay to boost your earnings. It's a great incentive to go the extra mile.
Of course, the type of delivery driving you do also impacts which apps make sense.
We focus on package delivery gig workers, but some of the apps below are also useful if you're a DoorDash driver, Uber Eats driver, or Grubhub driver catering to local restaurants.
These apps can also be useful for grocery delivery service drivers, like GoPuff drivers, Shipt shoppers, full-service shoppers for Instacart, or booze delivery drivers for Saucey.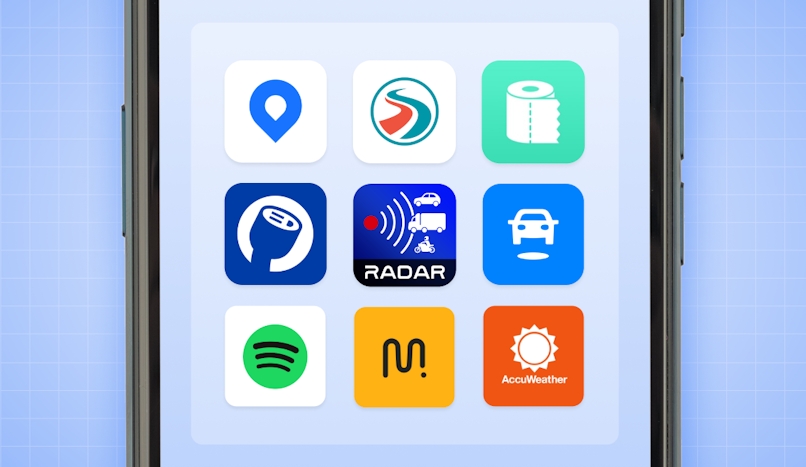 9 apps to maximize delivery driver profitability
So, let's get to the good stuff: Which apps can help you earn extra cash as a delivery services driver? Below are some of the best delivery apps.
I recommend these as a way to boost your earnings potential and make extra money, whether you're driving part time or full time.
1. Circuit Route Planner — best app for saving time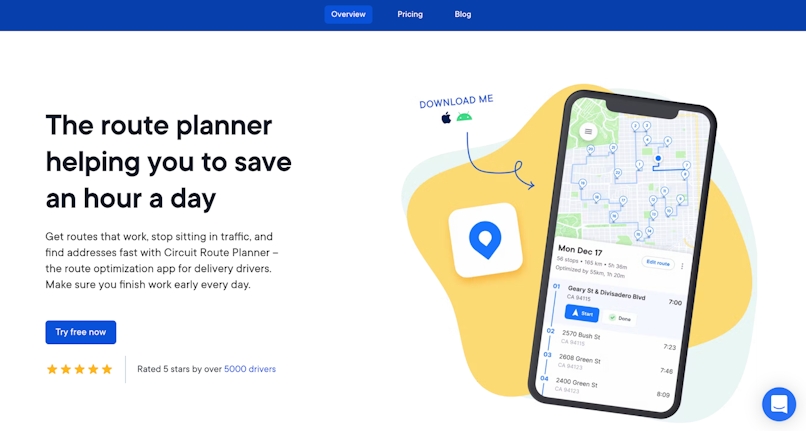 Circuit Route Planner can help make your delivery route faster. 
Our driver app works with your favorite GPS (like Google Maps) to get real-time information, like traffic jams and construction sites. 
It then maps out the fastest sequence of stops for you.
By helping you complete your stops faster, Circuit Route Planner allows you to get more deliveries done in a shorter time frame. This frees up your time to take on even more package deliveries, giving you the chance to earn more money. 
For example, if you drive for Amazon Flex, you sign up for routes based on blocks of time (with each block paid at a set rate). If you finish your block faster than the estimated time given, you can pack in another one.
Circuit Route Planner also lets you send customers notifications of when they can expect their packages. This makes customers' lives a bit easier — and they can make sure they're home to get their package (especially important if they need to sign for it).
That extra convenience can encourage people to give back by leaving you a tip, or positive review.
2. GasBuddy (US) and PetrolPrices (UK) — best for saving on gas costs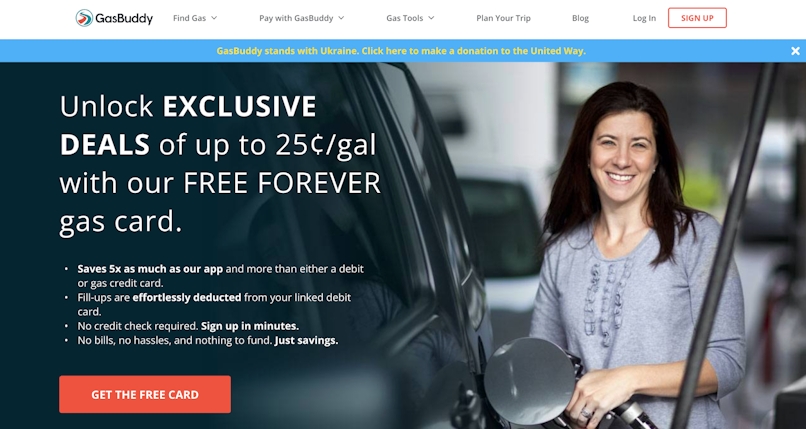 Tax experts suggest that gas is one of the biggest expenses for package delivery drivers. And paying for fuel can eat into your earnings, leaving you with less money left over. 
No one wants that.
Fortunately, apps like GasBuddy exist to help you find the cheapest spots to fill up your tank. 
The app gives real-time gas price info at 150,000-plus stations, compiling data from user information. You can also pay using a GasBuddy Fuel Saver card, which you swipe at the pump for additional discounts.
If you're in the UK, check out the PetrolPrices app for the same service. 
Less money on gas means more money in your pocket.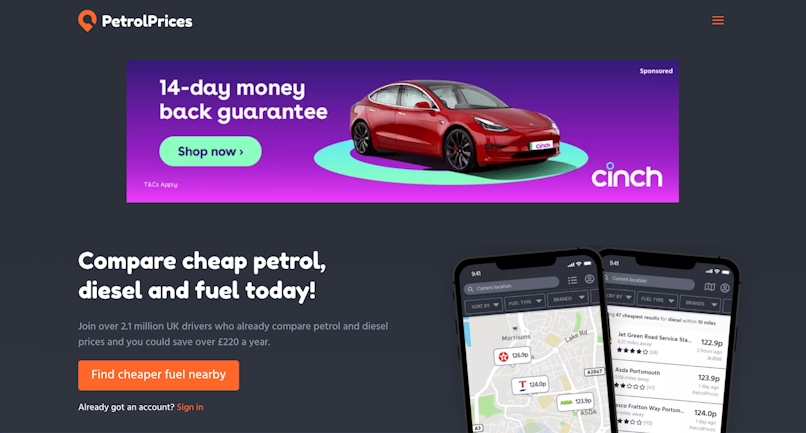 Pro tip: Keep in mind that a self-employed independent contractor might write off things like fuel and car maintenance as expenses. 
Make sure to keep a record of all your gas expenses and receipts for tax season (the same goes for other expenses like auto insurance, administrative fees to maintain your valid driver's license, and so on). 
Check out our guide on how to reduce fuel costs for more tips on how to save.
3. SpotHero — best for finding fast parking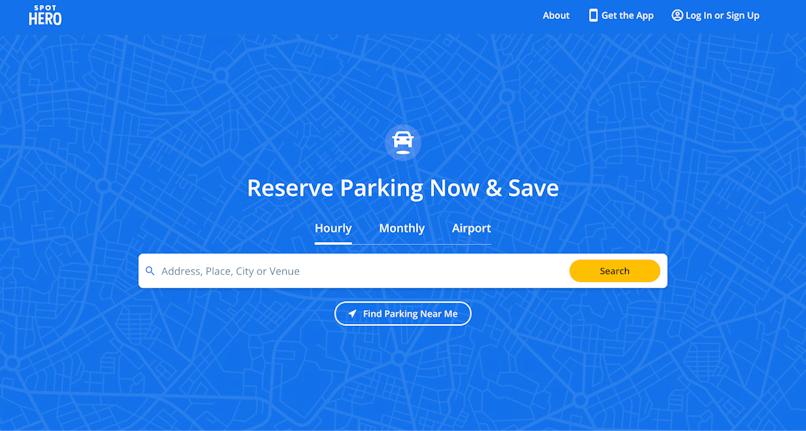 You can waste a lot of time on your delivery business routes looking for parking. 
According to a study by INRIX, the average American driver wastes 17 hours each year searching for parking — and those aren't even the delivery drivers! 
SpotHero is here to help. 
This parking reservation service lets you snag spots at garages and parking lots, often at a discounted rate cheaper than the drive-up rate. 
This can help cut parking expenses, leaving more money for you. This can be especially handy in select cities where parking costs a lot, like New York, San Francisco, and Los Angeles.
Pro tip: Check out our guide on sneaky parking tips to help make your deliveries faster.
4. Flush Toilet Finder — best for finding bathroom breaks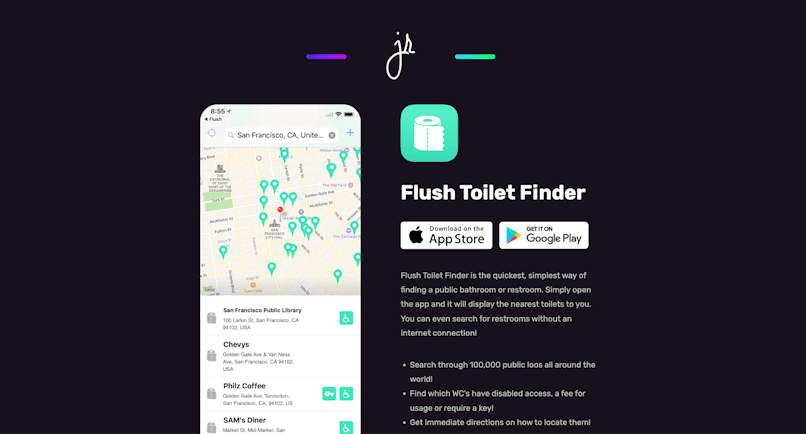 You know the drill: You're halfway through your delivery route when suddenly it hits. You need a toilet, like, NOW. 
You don't want to lose time on your delivery route hunting down a bathroom. And nobody wants to take a piss in a bottle if they can help it.
Flush Toilet Finder takes care of it for you, searching a database of more than 200,000 public toilets worldwide to find the one closest to you.
This saves time, making deliveries more efficient. 
You can then pack in more delivery stops in a shorter period. 
Needless to say, it also enhances comfort! We know this is supposed to be all about boosting profits, but hey, comfort is a consideration too, right?!
You can even plan your bathroom breaks in advance with the help of a tool like Circuit Route Planner.
Pick your favorite public bathroom from Flush and add the address into the route planner. It'll then include the stop with your other delivery stops, creating a route that saves you time. 
5. AccuWeather — best for tracking weather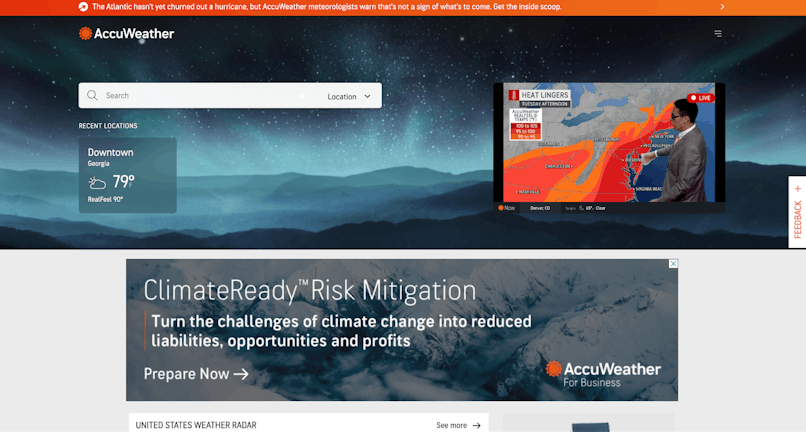 As a package delivery driver, you might have to do your job in all weather, from snow to rain and blazing sun. 
This tweet from the USPS says it all: "Rain or shine. Sleet or snow. Our dedicated team works hard to deliver through every type of weather."
And sometimes, that all-weather driving gets news-worthy results. 
This bread delivery driver was driving in snow and got stuck on the interstate alongside many other drivers. Lucky they did because they shared the bread with the hungry people stuck on the road (the driver's boss gave the OK)!
You want to be prepared for whatever comes. 
AccuWeather gives real-time weather updates, which can keep you on track and improve speed, allowing you to get deliveries done faster (and earn more).
For example, if you'll be driving on a sunny day, wearing sunglasses can help you see clearly on the road so you can stay safe (and don't have to slow down to squint at traffic). 
Staying up to date on the weather can also help you boost customer satisfaction. If it's going to rain, make sure you've got the right things (like plastic covers) to protect packages against dampness. 
After all, your customers are going to be pissed if you deliver soaking cardboard boxes! 
But if you're going the extra mile to protect their deliveries from the rain, they might appreciate it — and show their appreciation with a tip.
6. Spotify — best for jamming out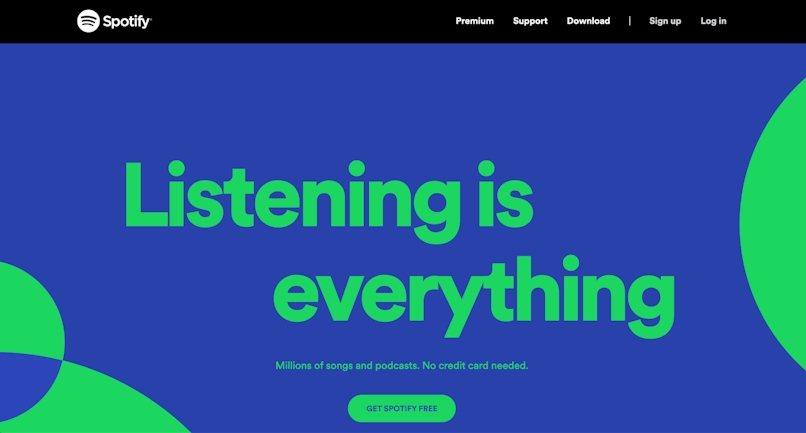 What list of best driver apps would be complete without Spotify? The streaming music app that can help keep you motivated on the road. 
Listening to your favorite tracks can help keep you focused and make you happy — so you're more likely to approach your customers with a smile when you drop off their packages. 
Research shows that music can improve a person's mood. Plus, certain types of music, like piano pieces from famous composers like Mozart, are even shown to increase productivity.
Could that mean a possible tip? Maybe! It never hurts to try. 
So, put on your favorite happy music and rock on.
7. PlugShare — best for EV drivers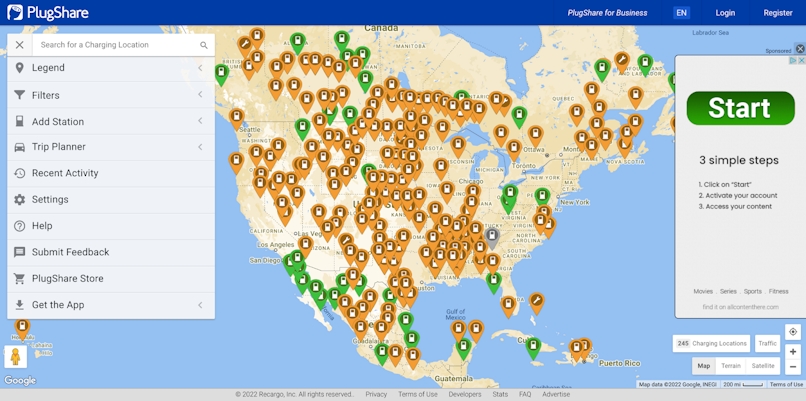 PlugShare is a must-have app for anyone who drives an electric vehicle (EV). 
It's free for iOS and Android and lets you find the nearest charging stations in your area. 
The PlugShare map has more than 610,000 EV charging stations. This can help you save time and stress, reducing the risk of running out of juice on the road.
That kind of workday interruption can slow down your route, wasting time — and potentially losing profits if you can't make as many deliveries. 
Plus, a breakdown can result in delayed package deliveries (and grumpy customers who probably won't tip, yikes).
8. MileIQ — best for tracking mileage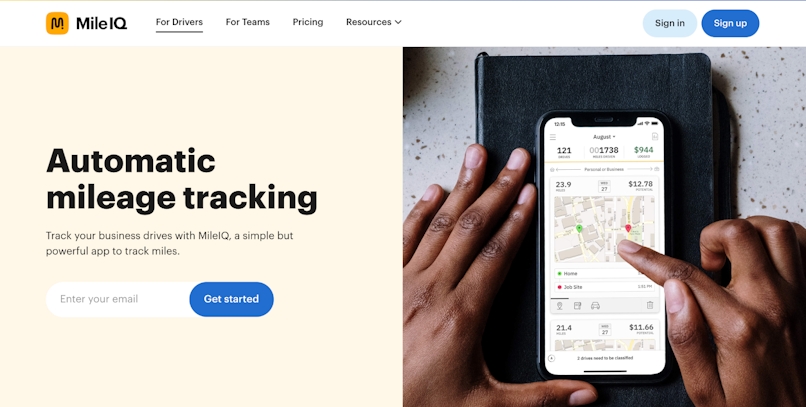 MileIQ is an app that lets you automatically track and log the miles you drive. Again, this can be important when tax season rolls around. 
By writing off expenses, you lower your taxable income. 
You'll pay less in self-employment taxes, meaning more profits you get to keep! 
(Pro tip: New drivers may want to consult a tax pro if it's your first year filing. Even if you have years of driving experience, a professional may have expert insights that can help you save on taxes.)
Here are a few other GPS mileage tracking apps you might want to check out.
9. RadarBot — best for avoiding speeding tickets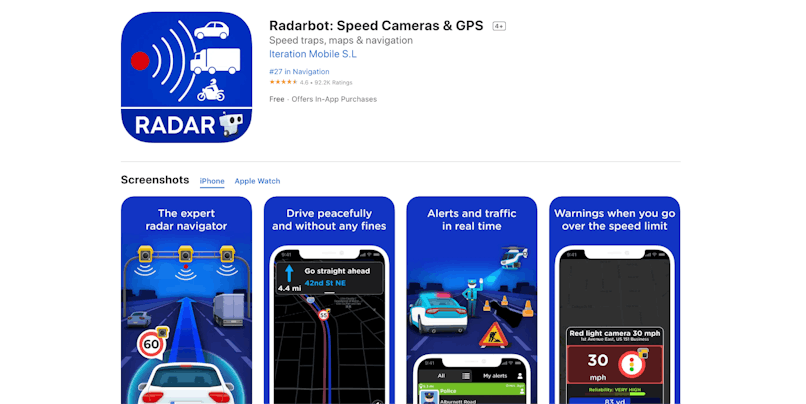 Radarbot is a GPS-powered tool that identifies speed cameras. 
This can help you avoid speeding fines, saving you money. The average speeding fine in the US is $150, which can add up fast!
Plus, you want to keep a clean driving record, as package delivery companies like USPS do a background check (including a driving check) before allowing people to drive for them.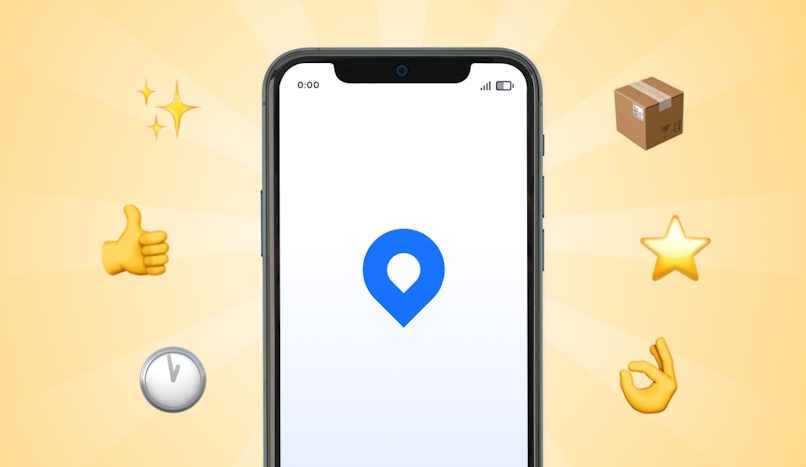 Why so many drivers use Circuit Route Planner to deliver faster and earn more
As you can see from the above list, technology can make your job as a delivery driver easier in many ways — and may even mean more money in your bank account. 
From finding toilet stops to getting weather warnings, there's truly an app for everything.
You can also use many of the above apps for other side hustles, like rideshare driving for Lyft, working with grocery stores as an Instacart shopper, or partnering with food delivery apps.
For example, if you're a food delivery driver for Uber Eats, DoorDash, Postmates, Grubhub, or a similar food delivery service, making deliveries fast is even more important. If you're a Dasher, for instance, you want hot food orders to still be hot by the time you drop them off! You also don't want hangry customers waiting.
Whatever the delivery gig, there's one app no driver should go without: Circuit Route Planner. 
Circuit Route Planner maps out the fastest route for you, so you can get your deliveries done efficiently. Plus, you'll benefit from perks like a proof-of-delivery feature.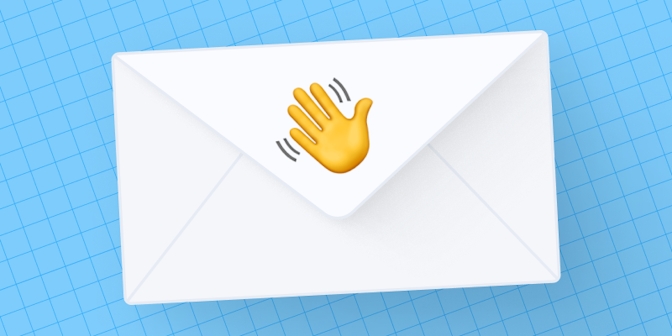 You made it this far!
Chances are you'll love our other stuff too. Get our newsletter for the latest on all things delivery.