7 minute read
How to Look Up Tracking Numbers
Wondering how to find out where your package is using the tracking number? We show you where and how to look up tracking numbers.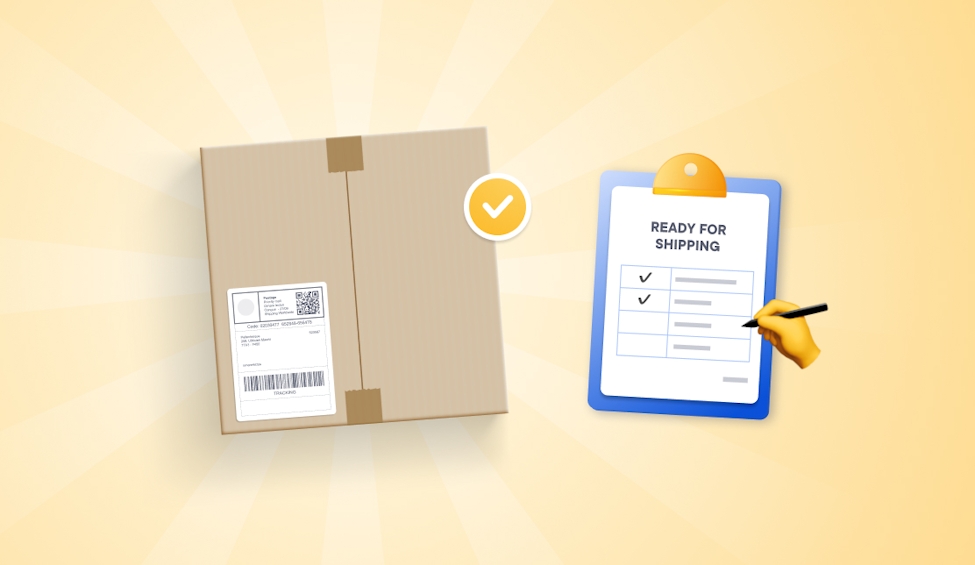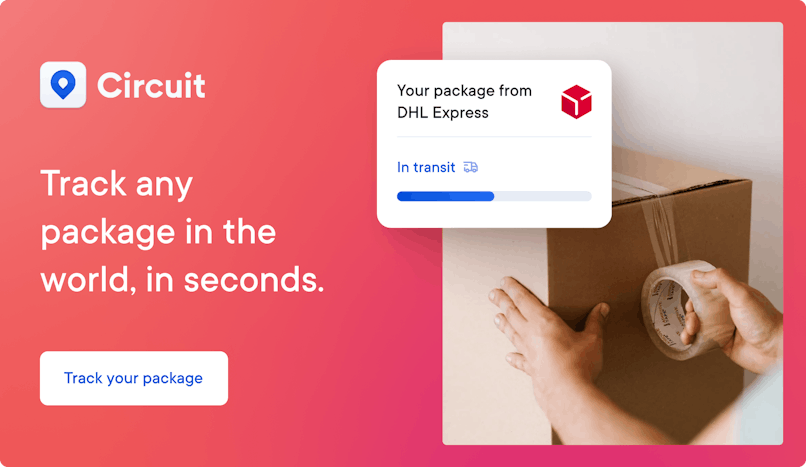 What is a tracking number?
As the term suggests, a tracking number is a unique code that helps both you and shipping service providers identify each package shipment. 
The number acts as an identification code that's checked and registered during each step of the delivery process. 
A tracking number can be a simple serial number, a barcode, or a QR code that's automatically scanned at each delivery checkpoint. 
Let's understand the process with the help of an example. 
Your package is being shipped from San Francisco, California, to Salem, Massachusetts. Once collected, your package is stamped with a tracking number (and a few other identification details like a delivery address), which, in this instance, is a scannable QR code. 
The package is then sent to the central sorting facility in Oklahoma, where it's automatically scanned upon arrival. 
It's sorted and sent to the Massachusetts sorting center, where it's scanned again before heading out on its way to you. 
Scanning the package at all these checkpoints helps the delivery service update you about your order. 
Every time the tracking code is scanned at a facility, you might get a push notification that looks something like: "Package in transit: Released from sorting center."
These notifications help you keep a watchful eye on your delivery and monitor its progress. 
You can also visit the package tracker link and enter the tracking number manually to track your delivery at any given time. 
Circuit Package Tracker also helps you track all your deliveries in real time. 
You get detailed package tracking information at your fingertips. Our easy-to-use interface, a handy map view, and customized tracking alerts make package tracking quick and simple. 
Where to look up tracking numbers
You'll typically get a unique tracking number each time you place an online order. 
You can get your package tracking code details in a number of ways. 
For example, this number could be sent to you through a confirmation email (be sure to check the spam folder). 
Or the seller might choose to give you an on-page or text link. These tracking numbers are usually embedded in your order confirmation message. 
Scan the message thoroughly and jot down your order tracking number and other important details. 
The code you get is usually eight to 40 characters with a mix of uppercase and lowercase letters, numbers, and special characters. 
What you need to do with the code depends on the specific delivery service and its tracking process. 
You can also usually enter the tracking number in a third-party tracking app like Circuit Package Tracker.
USPS tracking number lookup 
Your USPS tracking number can look very different depending on the type of delivery service you selected. 
Priority Mail, Certified Mail, Collect On Delivery, and Hold For Pickup all come with 22-character tracking numbers, whereas special Global Express Guaranteed orders come with 10-digit codes. 
These numbers signify your selected service, courier company (which, in this case, is USPS), and other delivery information. 
You can copy and paste your tracking code into the search box on the USPS tracking website and click "Track" to find your package.
You'll find an option to leave delivery instructions on the tracking results page. 
This is a handy tool for people who might want their package delivered to a different address after they've placed the order. 
However, this tool might not work in some situations.
If it's payment on receipt, you'll have to pay the delivery driver for your package. 
If your shipping address is also your billing address, you may be unable to change it. 
And if your package has already left the post office and is on its last-mile delivery route, you may be unable to change the delivery address.
USPS's free Informed Delivery service sends package delivery updates at each delivery checkpoint. 
FedEx tracking number lookup 
Using the FedEx tracking tool, you can look up your package's whereabouts using a tracking or reference number. 
The process is pretty much the same as the other services. The only difference is that with FedEx, you can use the reference number to locate your package if you don't have a tracking number. 
In case of delivery discrepancies, this tool also allows you to obtain proof of delivery, including the recipient's signature. 
FedEx gives you multiple options to track your shipment, like advanced tracking, email tracking, detailed tracking, and international shipment tracking.
UPS tracking number lookup 
With UPS, you can get details of your inbound and outbound shipments even without a tracking number. 
All you need to do is visit the UPS website, create a "My Choice" account, and use the dashboard tools to locate your package. 
If you've placed your order from a guest account, you can use the reference number that comes with your order to track your package.
UPS has a free plan that gives you primary features like delivery alerts and an estimated delivery date and time. 
The premium plan gives you access to many advanced features, like choosing delivery days, confirmed delivery time windows, and the option to change your delivery address.
Amazon tracking number lookup 
ECommerce website Amazon follows a tracking policy similar to UPS. 
Users who place their orders through a registered Amazon account (either a free account or a Prime subscription) can go to the "My Orders" section to track all their recent orders. 
Amazon doesn't let users place orders without registering for a free account. 
DHL tracking number lookup 
DHL follows a straightforward order tracking process where customers can enter their order tracking number into the search page.
DHL lets you track up to 10 orders in a single click.