8 minute read
Deprisa Tracking: How to Monitor Your International Packages
Learn how Deprisa tracking works and how to troubleshoot any issues on the way to track your package every step of the way.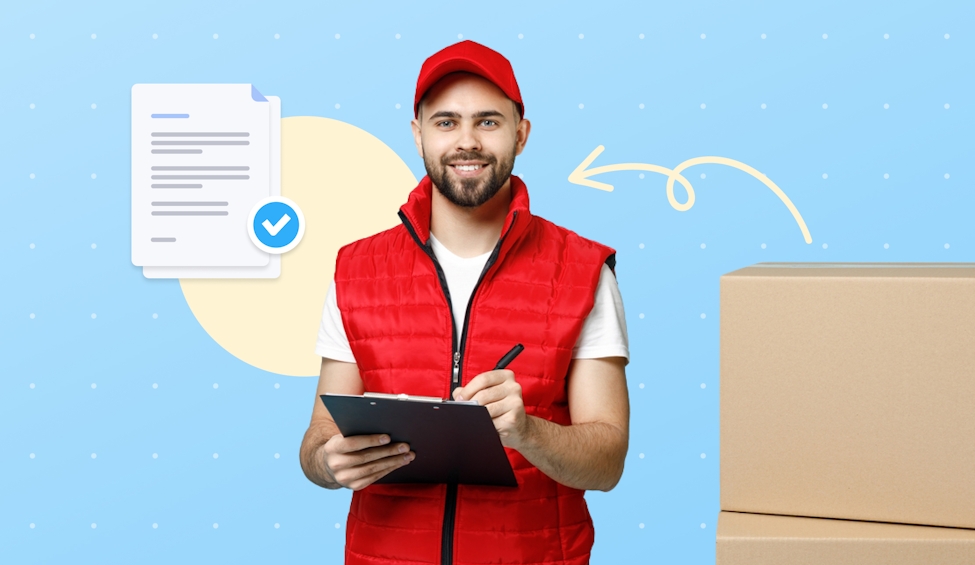 Waiting for your packages to arrive can be nerve-wracking, even if they have a fast delivery service like Deprisa.
That's where Deprisa tracking comes in. In this post, we'll guide you through the process to monitor your packages in Columbia and the rest of the world — and make sure they arrive on time.
First, we'll walk you through the process of using Deprisa tracking. Then, we'll show you how to find your tracking number, how to monitor your packages, and what the different statuses mean.
Finally, we'll give you troubleshooting tips for finding and fixing common tracking issues.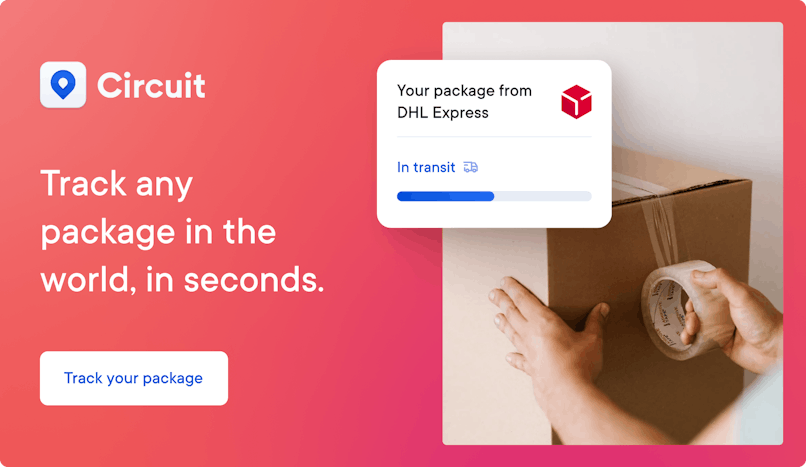 What is Deprisa?
Deprisa is a shipping company and part of Awithnca Group International Limited, solving shipping services and logistical issues in Columbia and the rest of the world.
With headquarters in Bogota, Colombia, Deprisa boasts the largest shipping fleet in the country and delivers to over 1,200 destinations throughout Colombia, South America, the United States, and beyond.
For international shipping, Deprisa partners with UPS to cover more than 220 destinations worldwide, allowing customers worldwide to enjoy speedy delivery and excellent customer support.
Their shipping solutions can accommodate large cargo orders, documents, and standard merchandise, meeting the needs of businesses worldwide.
Deprisa tracking is designed to give you the convenience of monitoring your packages from the comfort of your home. The sender will give you a unique tracking number to monitor your package's journey every step of the way.
Deprisa tracking guide
To track a Deprisa order, you'll need to find your tracking number. Typically, once you place an online order, you'll get an email confirmation with the items, the order date, and other important information you'll need. 
How to track Deprisa 
The easiest way to track your package's location is to copy and paste your tracking number from your email into the Deprisa tracking tool. Then follow these steps:
Open the Deprisa website
Find a tab on the far left with "track your package."
Paste your tracking number into the search.
Hit "Track" to get updates for all cargo, domestic, and international packages.
Lost Deprisa tracking number
Losing your Deprisa tracking number can be frustrating, but don't worry. There are sways to track your package, starting with contacting the company you placed the order with.
Another option is to reach out to Deprisa customer service. However, as a recipient, they may only assist the sender. Deprisa offers senders many options to get in touch, including an online chat and toll-free customer service phone number.
Common Deprisa tracking issues and how to fix them
If you're experiencing Deprisa tracking issues, the most common reason is that your tracking information isn't available yet.
This can happen if Deprisa has not yet collected your package from the sender. So, if you don't have your tracking number, it just means that your package is not yet ready to ship.
Another reason tracking may fail is if you entered the wrong number into the Deprisa tracking tool. To avoid this issue, copy and paste the number from your confirmation email to ensure it's correct.
While rare, there have been cases of receiving the wrong tracking number. If you suspect this has happened, contact Deprisa's customer service team for assistance.
Don't let tracking issues stress you out. With Deprisa's reliable tracking system and responsive customer service team, you can easily monitor your shipments and resolve any issues that may arise.
Deprisa tracking is not updating or moving 
Have you been tracking your Deprisa package and noticed that it hasn't been updating or moving? Don't panic, this is common and there are several reasons why it may be happening.
One reason could be shipping delays, which can cause packages to sit in one place for an extended period. Another common reason is that your package is stuck in customs, which can take between five to 30 days to clear.
If you're concerned about your package's status or it hasn't moved for an extended period, reach out to Deprisa's customer service team for help.
Deprisa tracking status: what do they mean?
When tracking your Deprisa package, you'll find several different tracking status updates throughout the delivery process.
Some of the most common status updates you may encounter include "in transit," "pending," or "delivered."
In transit
If your package has an "in transit" or "pending" status, it means that your package is currently on its way to its final destination. This status update indicates that your package is moving through the shipping process and is on the way.
Keep in mind that just because it says it's in transit doesn't necessarily mean it's officially on a ship, plane, or truck on its way to your home or office. Whenever a package is in transit, it can be at any point in the shipping process. 
Your package can be at a Desprisa shipping facility, on a shipping container, plane, or a delivery truck on its way to your front doorstep.
Why Deprisa is still in transit 
If you've checked the tracking information on several occasions and find that your Deprisa package is still in transit, there are a few reasons.
Shipping times will vary depending on what you ordered and where it's going, so being in transit means it's on its way and can take some time. 
How long a Deprisa package can stay in transit
How long your order will stay with this tracking update will depend. Shipping domestically with Deprisa can take a few hours to a few days. 
When it comes to shipping internationally, this will generally take longer than domestic shipping, as long as one to four weeks or as little as six to ten business days.
How long your package will stay in transit will vary depending on the shipping type you choose. 
Pending
If you find that your Deprisa package is pending, it can confusing to know exactly what pending that means.
Why your Deprisa package may be pending
Have you noticed that your Deprisa package has a "pending" status? Don't worry; this is a common occurrence during the shipping process.
In most cases, a "pending" status indicates that your package is at a courier facility, waiting for scanning to progress to the next stage of the shipping process.
However, there may be instances where your package is delayed due to factors such as customs holding it for checks at a country's border, or poor weather hampering delivery.
If your package has been in a "pending" status for an extended period, wait a few days and check the status again. If it still hasn't progressed, reach out to the sender to find out if they can help fix the issue.
Deprisa delivery times: what to expect
f you've ordered something with Deprisa, you might be wondering how long it will take for your package to arrive.
he delivery time will depend on several factors, including the destination, the type of package, and the shipping speed you selected.
Deprisa offers several delivery options, including standard and expedited shipping. Standard shipping can take anywhere from two to seven business days, while expedited shipping can get your package to its destination in as little as 24 hours.
However, it's important to note that delivery times may vary depending on the destination and shipping method.
What time will your package arrive
How quickly your Deprisa package will arrive will depend on several factors. For those who live in Colombia, you can expect your package within five to seven business days when you choose standard shipping. 
Something great about Deprisa is that they offer super fast shipping.
You can get your package in one to two days for domestic orders. This can still vary depending on shipping delays, but they even have an option to get your order by 9 am the next day or by noon. 
How late Deprisa delivers
It's unclear how late Deprisa will make deliveries to homes and offices based on their website.
For the most part, unless you're Amazon, courier services won't deliver past 9 pm. So it's unlikely that your Deprisa package will arrive at your door past this time., either.
International Deprisa delivery times
Regardless of the courier company, international delivery times will always take longer than when you're shipping domestically. It largely depends on where internationally that your package is going.
Deprisa delivery times can range from one week to a month.
When shipping with Deprisa from Colombia to other South American countries or the United States, delivery times can range from one week to a month.
This is due to factors such as customs inspections and shipping delays that are beyond the control of Deprisa.
However, when shipping internationally with Deprisa, you can expect delivery times within the guidelines set by their partner, UPS. This means you can trust that your package will arrive within a reasonable timeframe.
Missed and lost Deprisa deliveries
Lost packages happen..
Almost everyone has experienced losing a package at one point or another. Even if this hasn't happened to you, you might have experienced missing your delivery when it needs a signature. Missed deliveries can still happen. 
What happens if you miss a Deprisa delivery 
Suppose you miss a delivery with Deprisa or their delivery partner, UPS. In that case, they'll leave a note on your door and send you a notification with the email address you gave at the time of your order.
You can tell them when you plan to be home, but that doesn't always mean they can make it between that timeframe.
Depending on where you are, if you know you won't be home to accept your delivery, you can contact the courier and have them hold it at a Deprisa facility.
You'll need to contact the Deprisa facility directly to understand how holding your package works and how long they will keep it for you.
How long will Deprisa hold a package?
There's no information on the Deprisa website about how long they will hold your package after several failed delivery attempts.
The best thing you can do is get in touch with their customer service and ask them how long they can hold it. But, based on other couriers, they will usually hold it for 15 to 30 days. 
What to do if you haven't got your Deprisa package 
If you haven't got your Deprisa package, there's an explanation. If this happens, you must contact customer service. The same goes if you get a notification saying it was delivered but never got it. 
On the other hand, if you track your package and it says it's still in transit or pending, there's nothing you can do about your package yet. You can contact the courier for further information if your status is constantly the same.
Deprisa tracking FAQs
Have questions about Deprisa tracking? You're not alone.
When you're waiting for your package to arrive, it's normal to want to know what's going on with your shipment.
In this section, we'll address some of the most frequently asked questions about Deprisa tracking and give you the answers you need to make sure your package arrives on time.
Is Deprisa delivery fast?
Yes! Deprisa has relatively fast delivery times. They have standard shipping options but offer some of the quickest delivery times for domestic and international travel within the western hemisphere. 
Can I track my Deprisa package by address?
You cannot track your Deprisa package by the address to which you're having it shipped. The only way to track your package is to use the tracking number they sent you when it reached the courier facility. 
How do I know if my Deprisa package is stuck in customs?
The one thing about international shipping is that packages get stuck in customs often.
It could be because they're suspicious about what's inside, there are delays, or another reason. If your package is being held in customs, you should get a notification by email within a few days of arriving at the facility. 
Deprisa tracking conclusion
Whether you're tracking a package within Colombia or shipping internationally, Deprisa offers a reliable and efficient tracking system that puts your mind at ease.
When you're eagerly awaiting the arrival of a package, the waiting period can be nerve-wracking. However, with Deprisa tracking, you can stay informed about the status of your package every step of the way.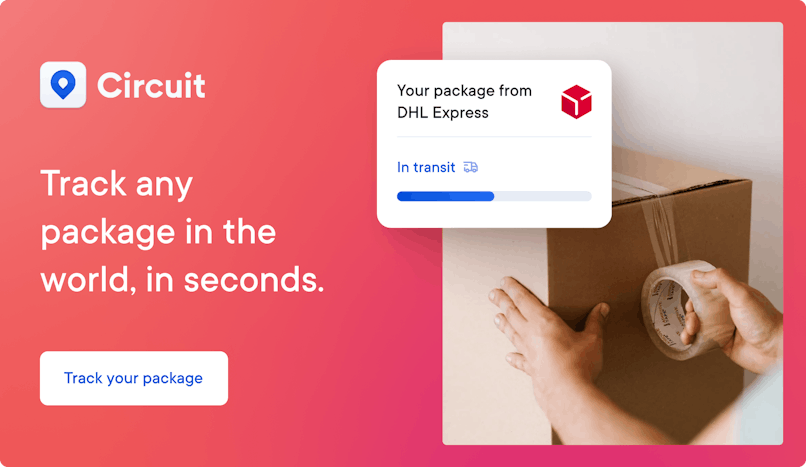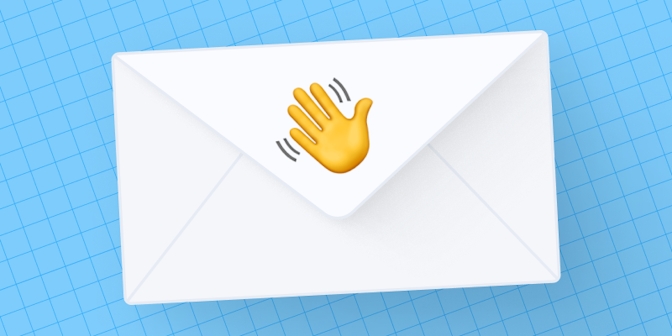 You made it this far!
Chances are you'll love our other stuff too. Get our newsletter for the latest on all things delivery.