8 minute read
What Is Standard Shipping?
Have you visited a website offering free standard shipping? Are you trying to understand what that means? Read on to know more.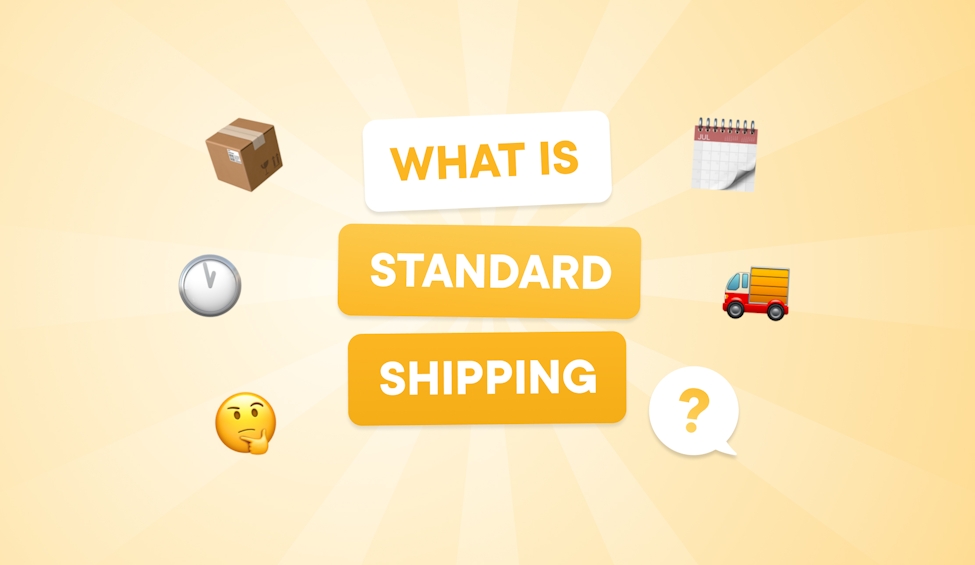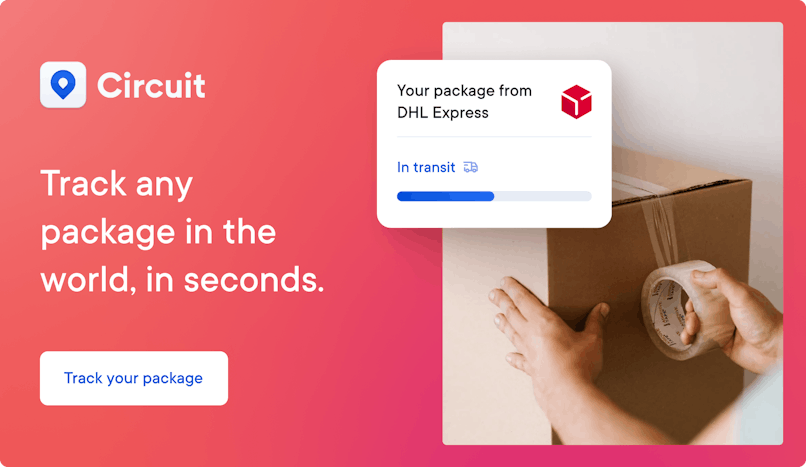 Standard shipping times and rates by carrier
Standard shipping generally relies on road and rail networks to deliver packages. 
While this offsets some of the higher costs associated with air transportation, it doesn't take away from customers wanting their packages quicker anyway.
After all, if your order is on its way, you'd want it to reach your destination faster — regardless of whether it's transported by donkey, road, rail, or air.
Today, five major players compete to offer the widest and fastest services when it comes to standard shipping.
USPS standard shipping times and rates 
The United States Postal Service's (USPS) standard shipping option, called USPS Retail Ground, is great for deliveries that aren't urgent and don't involve oversized packages. 
So, if you're receiving or sending a package that's not so urgent and not so large, you can use USPS.
With USPS, deliveries can take 2-5 business days, depending on the distance to the destination. 
So, your package will take a maximum of 5 days to reach its destination.
The service is also available on Saturdays at no extra charge. 
Prices start at $8.50, and the service is only available at post offices. 
Actual prices depend on package weight and shipping distance. 
The maximum shipment weight allowed is 70 pounds with a maximum combined length and girth of 130 inches. 
Packages between 108 and 130 inches are charged at an oversize price.
Weigh and measure your package to know what shipping charges you'll have to pay.
USPS shipments include free tracking, with additional features like collect on delivery, return receipt, and signature confirmation also available. 
You can even track a USPS package without a tracking number. 
All these features make USPS an excellent choice for package delivery.
The USPS Retail Ground service is available to all 49 continental US states, plus Hawaii and Puerto Rico. Some ZIP codes in Alaska are charged a limited overland route price.
FedEx standard shipping times and rates 
FedEx has two standard shipping services: FedEx Ground delivers to businesses and FedEx Home Delivery serves residential areas. 
Both services have a slight advantage over USPS Retail Ground because they deliver 7 days a week. 
So, if you want to send or receive a package on Saturday or Sunday, no problem! FedEx delivers even on weekends.
And the services cover all 50 US states, including Alaska and Hawaii. 
Rates start at $9.36 for a package weighing 1 pound or less and with a destination distance of 150 miles or less — which is pretty reasonable for the services they offer. 
But there's a $4 surcharge if you choose to ship to a home address using FedEx Ground. 
The maximum weight allowed is 150 pounds. 
Packages need to be within 108 inches in length and 165 inches in length plus girth to ship with either FedEx Ground or FedEx Home Delivery. 
So, don't forget to weigh and measure your packages before sending them.
Delivery timelines for both services can range from 1-5 business days, depending on the distance to the destination. 
Meanwhile, shipping to and from Alaska and Hawaii takes 3-7 business days. 
Factor these timelines in before shipping your package. 
If you want your package to be delivered before a certain date, you may have to ship it earlier if the delivery destination is Alaska or Hawaii. 
A separate FedEx Ground Multiweight service is available if you're shipping multiple packages from the same origin to the same destination. 
Keeping track of your FedEx packages is easier than you think. Check out our in-depth guide on how to track a FedEx package.
UPS standard shipping times and rates 
The UPS standard shipping service, called UPS Ground, is a reliable and cost-effective way to deliver your packages nationwide within 1-5 business days. 
Saturday delivery is standard for most shipments to residential addresses. 
The company claims 90% of all UPS Ground packages deliver in 3 business days or less. 
Go by their promises, and you won't worry about your package not being delivered in time.
UPS Ground delivers to homes and businesses across all 50 states, plus Puerto Rico. 
It also gives you the advantage of day-definite deliveries, so you can have better control of your shipping schedules. 
Prices for UPS Ground start at $9.36. 
The courier delivers Monday through Saturday for commercial shipments and offers 7-day deliveries for residential packages.
Whether you're shipping a residential package or a commercial package, UPS is a great option.
Size and weight specifications for all UPS shipments are the same.
Packages can be up to 150 pounds and 165 inches in length and girth combined. 
Remember to check the weight and size of your package before shipping it.
Amazon standard shipping times and rates 
Amazon standard shipping offers deliveries to the 48 contiguous US states within 4-5 business days. 
Meanwhile, packages to Alaska and Hawaii take 3-7 business days to deliver. 
Shipping charges are pre-calculated and included in the price of an item bought on the eCommerce giant's platform. 
But unlike traditional couriers, Amazon has a flat rate based on the product purchased. 
Standard domestic shipping rates are set at $3.99 (for books, video games, DVDs, and similar items) and $4.49 (for computer hardware, cellphones, outdoor and kitchen equipment, and everything else).
Amazon also charges an additional $0.50 per pound overage for all items in the $4.49 shipping category. 
The standard weight limit of an Amazon shipping box is 50 pounds unless they contain a single item that is over the weight limit. 
Although Amazon ships most items to Alaska, Hawaii, and Puerto Rico, certain restrictions may apply (for instance, shipping hazardous materials like lithium batteries). 
Additional charges may apply for oversized packages exceeding 70 pounds and 108 inches in length and girth combined. 
DHL standard shipping times and rates 
DHL has three distinct services for domestic standard shipping. 
DHL Ground Direct service offers point-to-point shipping with time-specified deliveries. 
The courier has a dedicated fleet of trucks for this service and can handle oversized cargo and temperature-controlled deliveries. 
If you have larger cargo requirements, DHL also has a Domestic Rail Freight service that costs less than road transportation.
DHL also has air, ocean, and road freight options connecting to the noncontiguous states of Hawaii and Alaska, plus Puerto Rico. 
Delivery times vary from 3-8 postal days, depending on the shipping origin and destination when you're shipping domestically. 
If you're shipping internationally, it may take 4-8 days to get your package to Europe and 8-14 days for the rest of the world.
Rates depend on the package size, but you can easily estimate using the DHL quote calculator.