9 minute read
How to Track an Amazon Package (In-depth Guide)
Your complete guide to Amazon package tracking, covering how to find your Amazon tracking ID, how long they take to deliver and what to do if something goes wrong.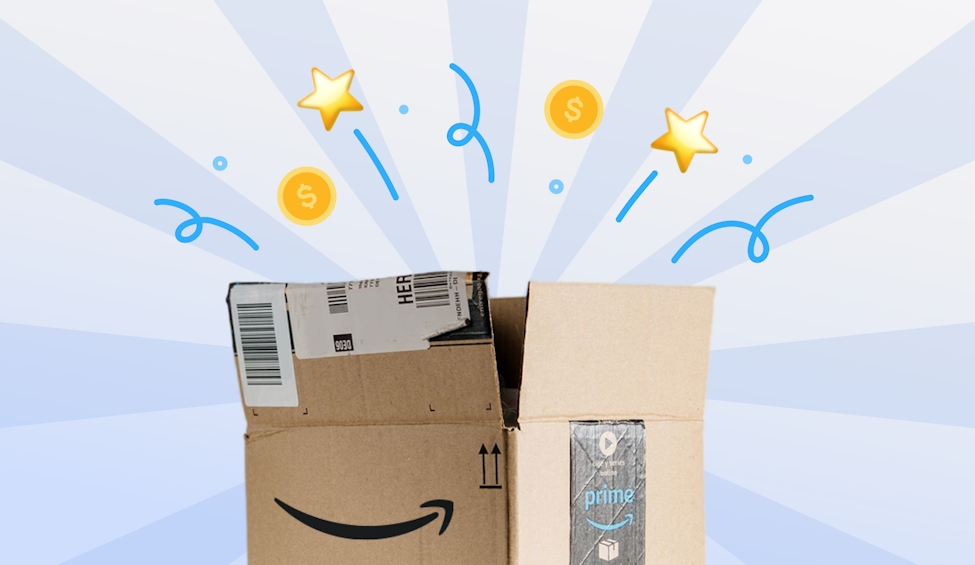 But, with the Amazon marketplace, you can buy products from many businesses called Amazon Sellers. And each Seller can choose the level of courier service they want to offer.
So it's critical to know how to track an Amazon package to avoid the frustration of a missed Amazon delivery.
Below, I'll define Amazon package tracking, cover how to find your tracking ID, and the difference between tracking statuses. Then I'll explain how long Amazon takes to deliver and what to do if something goes wrong.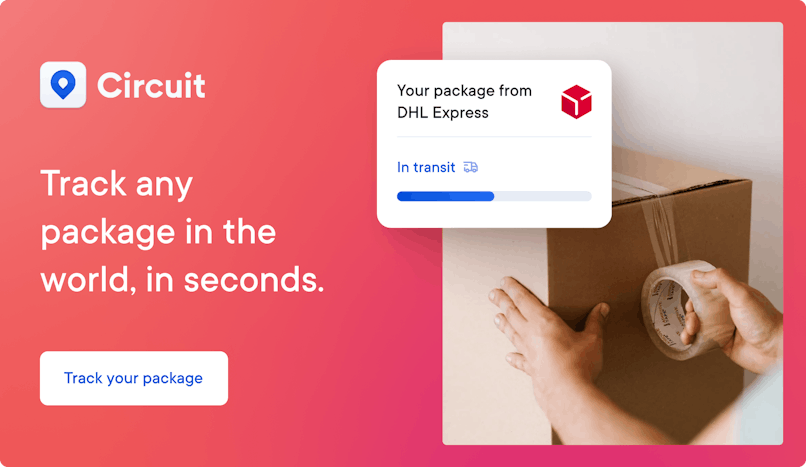 How does Amazon delivery work?
Most large Amazon Sellers use Fulfillment by Amazon (FBA), a service that allows their products to be housed and delivered to you for free by Amazon—but at a cost to the business.
Whereas, smaller Mom-and-Pop-style sellers mostly use Fulfillment By Merchant (FBM) and country-specific Amazon partner delivery services, as it is less expensive than FBA.
A significant difference is that buying through a seller using FBA means you can only expect timely delivery. Whereas FBM Sellers have less control over the delivery process, delays are a risk.
A significant difference is that buying through a seller using FBA means you can only expect timely delivery. Whereas FBM Sellers have less control over the delivery process, delays are a risk.
On the flip side, FBM Sellers are usually small businesses that rely on excellent feedback and customer reviews to sell their products, so giving you outstanding service is vital.
No matter what you order on Amazon, both FBA and FBM Sellers can offer Amazon Prime delivery services for free next-day delivery.
Don't have an Amazon Prime subscription? Check out our guide on How to Get Next-Day Delivery on Amazon (With and Without Prime).
How to find an Amazon tracking number
You can find your Amazon tracking ID (or tracking numbers) by logging in to your Amazon account and checking your order details either online, or in their app. Here's how:
Go to the upper right of the Amazon website and find the "Returns and Orders" button next to the shopping cart. 
Find your order, and a yellow button should say "Track Your Package."


Use the button that says, "See all updates," to find all of your order tracking details, including any Amazon tracking IDs. If your order has more than one item, each may have a different delivery date and tracking information.
In the app, go to your user icon (resembling a person from the waist up). On the top-left, find the "Your Orders'' button. Choose the order you want to track. All pending orders will display an estimated arrival time.
Note: It may not be possible to track an Amazon package if it is a standard international delivery or if the seller has yet to start the process or update Amazon with the details.
Amazon package tracking guide
The Amazon package tracking system does a great job of tracing your packages from the store to your door.
How does Amazon package tracking work?
You can log in to your account to find and track any package bought through Amazon. The process differs depending on whether the seller uses Amazon for delivery or sends the order themselves.
When Amazon processes the order in their warehouse or if the Amazon Delivery Partner marks it as received and the seller updates your order details.
Depending on where it's going from and to, your package may travel through many checkpoints to its destination.
Your Amazon tracking status will update whenever someone scans it. Either by someone at the Amazon warehouse or by the Delivery Partner courier.
Amazon tracking without a tracking number
You can't track an Amazon package without a tracking number if the merchant is responsible for picking, packing, and dispatching it.
Some merchants use a third-party delivery service. If this is the case, the Seller should send you an email or update the order information in your account with your tracking number.
If you are still looking for your Amazon tracking number, the fastest solution is to contact the Seller and ask them for it before contacting Amazon customer services for help.
Note: This differs from Sellers using the Amazon Fulfilment delivery service, as discussed above.
Solving common Amazon tracking issues
There are many ways in which package delivery can face problems. For example, traffic on the road can lead to delays at the airport, or customs can hold your package and cause a hold-up.
Here we explore some of the most common reasons and what you can do to help.
Why you can't track Amazon
Sometimes you cannot track a package because the Amazon Delivery Partner must scan the package at the next point of the journey.
To start the process, an Amazon Delivery Partner picks up your order from the merchant or an Amazon facility and scans it for collection.
Your tracking status and order location will update each time an Amazon Delivery Partner scans the barcode on the package–usually when it reaches a new facility or is out for delivery.
Another reason you can't track your Amazon package is that many Amazon sellers run their businesses on a small scale, where the orders from yesterday get sent out the following day.
In other words, sellers send new orders every working day. For example, suppose you place an order on a Saturday, then the merchant will likely schedule a pickup with their Amazon Delivery Partner for Monday.
Why your Amazon package is not moving
Usually, a package stops moving because a worker still needs to scan the barcode. The reason is the same, but the way the delay happens is different.
This problem often happens at busy facilities and hubs, and the delay can start outside while your package is still in a truck.
Imagine that a package completes the most extended transit of the journey and arrives at an extensive facility in a city.
Outside the facility are many trucks in the process of getting unloaded and waiting to unload. The driver has to wait in line. Inside, people off-load packages and sort them into stacks. A scan has yet to happen.
As stacks get sorted, the packages in them finally get barcode scans and their tracking status updates. The truck could sit outside for an hour or more. Unloading and sorting could take another hour or more.
The person monitoring the tracking status may know that the drive between two cities takes 4-5 hours and finds that the tracking status has stayed the same for almost a day.
The best advice is to wait for another one to two working days and check again.
More than likely, your package will get scanned, the status will update, and your package will complete its journey in good time.
With international orders, your package may stop moving due to security concerns, as mail screeners in the destination country have to treat any and everything suspicious.
Lost Amazon delivery guide
Several things can happen to your package from transit to the airport and then from the airport to the final destination.
Did Amazon deliver to the wrong address? Here's our complete guide on what to do.
What happens if you miss an Amazon delivery?
Your tracking status may say "Delivery Attempted" if you miss an Amazon delivery.
However, relying on this is tricky because not all couriers have the same missed delivery policies. Most couriers will leave a card with information on how to follow up to avoid confusion.
How long will Amazon hold a package?
Depending on the seller, they'll either use Amazon to deliver your order or a local courier. In this case, the courier will hold your package and not Amazon.
This is different than if something was delivered by Amazon, as it'll just be returned and held in your local Amazon fulfillment center for redelivery until they deliver the package.
Either way, the courier company or Amazon driver will attempt redelivery more than once and leave a note with information.
What to do if you haven't got your Amazon package
If your courier says they delivered your package when you don't have it, first contact the seller and then Amazon customer service for help if the local courier only lost your order.
Amazon tracking status guide
Amazon has a unique system of displaying tracking statuses. They get the tracking statuses of other couriers and change the wording to an Amazon status with the same meaning.
For example, the USPS uses "Notice left," and Amazon changes the status to "Delivery Attempted." The status means that a delivery attempt happened but failed.
In transit
To say that a package is in transit and on its way, most courier companies use tracking statuses like "departed" and "arrived," followed by the package location, such as a hub or facility.
However, Amazon has different tracking statuses to show this. For example, in addition to "facility," Amazon may say "transit to courier or "... to courier facility."
Why your Amazon package is still in transit
Amazon orders can take many forms. An order may immediately get passed off to one courier, like FedEx, that handles the full delivery, or several couriers may handle your package. 
Sometimes, however, your package customs may hold your package for checks, or poor weather in the destination country can cause delays. For these reasons, Amazon estimated delivery times allow up to 20 days.
If a package gets lost, Amazon should update the status to say something like "lost by courier" Wait for two business days and check Amazon tracking for an update.
Contact the seller before Amazon customer services to try and resolve any delivery issues.
Most Amazon sellers rely on positive feedback and good ratings. Angry customers leave negative feedback, so it is the seller's responsibility to solve any problems.
How long an Amazon package can stay in transit
Your Amazon order's transit time can differ depending on the shipping method and distance you're sending it. In short, transit time can take between one and 42 days and sometimes up to 12 weeks.
For example, standard US domestic delivery has a window of four to 14 days with an allowance of up to 21 days.
Pending
Amazon refers to "pending" as a delay. Many situations cause delays. The most common is a customs hold on international orders.
Why your Amazon package may be pending
Many factors can cause delays, such as customs. Other possibilities are a wrong address and missing apartment information, such as a floor or building number. Severe weather conditions also can cause delays.
You can also infer a delayed or pending status by scrutinizing arrivals and departures. You may find that your package arrives at a hub, but more than a day passes without a release. If one more day passes, you should investigate.
There may not be a new status that lets you know something went wrong, but taking too long at a stop is a red flag.
Pro tip! If your Amazon package is delivered late, here's our guide on how to get a discount.
Amazon delivery times guide
Amazon works with many couriers, domestic and international, and cannot control which times or days couriers deliver.
For example, some couriers deliver as late as 9.30 pm in Asia—whereas, in most countries, couriers stop delivery at 5 pm.
While Amazon's home delivery service is super convenient, some gaps in the process might be annoying. 
For instance, if you're a working professional, you can't exactly be available to receive packages throughout the day.
Similarly, leaving packages on the porch can be unsafe, given the menace of "porch piracy."
Amazon started its Lockers program to deal with issues like this, an easy and safe way to have Amazon deliver tracked orders to pickup locations near you.
Simply grab them whenever convenient, and you won't have to worry about Amazon's delivery times. Check out our article on everything you need to know about Amazon Lockers.
What time will your Amazon package arrive?
With Amazon tracking, you can usually figure out the day your package will come, but the time depends on your local courier.
For US customers, the slowest delivery schedule is the standard option, with a delivery window of four to 14 days. This window means you should get your package within four days to a week.
Expedited US is the next fastest service. The delivery window is two to six business days. Remember that your package can start Friday morning and arrive Monday evening, two business days.
International Amazon delivery times
Amazon partners with hundreds of couriers worldwide, and international couriers often pass packages to local couriers.
Suppose this is the case with your Amazon order. The international courier might deliver by 5 pm, but the local courier delivers until 7 pm. Always check who your courier is once your package reaches the destination country.
International Standard delivery from the United States takes 21 to 42 days, sometimes longer.
Longer delays are probably due to a stop in customs or something similar.
International Expedited is the other option, which arrives within three to seven business days. Your Amazon package will arrive by 7 pm or the next working day.
Amazon package tracking FAQs
Here are answers to buyers' most common Amazon tracking questions. Check out these general Amazon FAQs for everything else.
Is Amazon delivery fast?
Amazon Prime shoppers usually get delivery within two days or on the same day. Other couriers generally offer delivery within one to seven working days worldwide.
Can I track an Amazon package by address?
You can't track Amazon orders by address, but you can find your order and its tracking info in your account on the Amazon website. To do this, go to "Returns & Orders" on the top-right of your device and log in.