9 minute read
Avoid Amazon Ethics: 5 Little-known Ways to Buy Straight from the Seller
When you buy from Amazon, you're not just buying a product, you're also buying into their business practices. Learn how to avoid Amazon ethics and find better deals.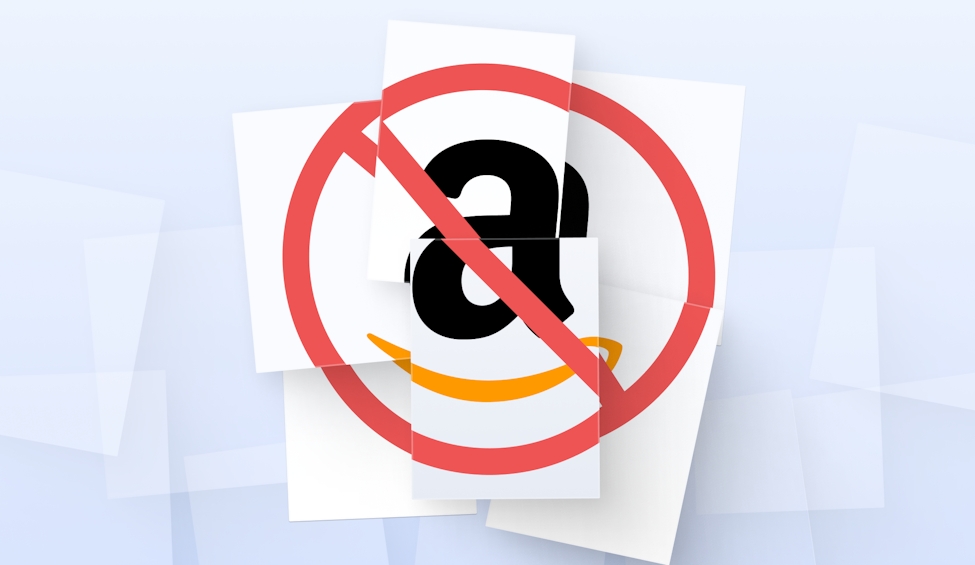 We've all come to love online shopping, and the selection and convenience of Amazon have made it known worldwide by consumers.
But Amazon has become "famous" for more than its status as a multinational company specializing in e-commerce and more. It is referred to as
"one of the most influential economic and cultural forces in the world"
And is one of the world's most valuable brands.
Amazon ethics have stolen the headlines in recent years, with complaints about the company's treatment of employees, its anti-competition practices, negative impacts on the environment and tax evasion, to name a few. 
Those concerns make it worth doing your online shopping somewhere else, when possible. Here we look at how to avoid Amazon ethics: 5 little-known ways to buy direct from the seller.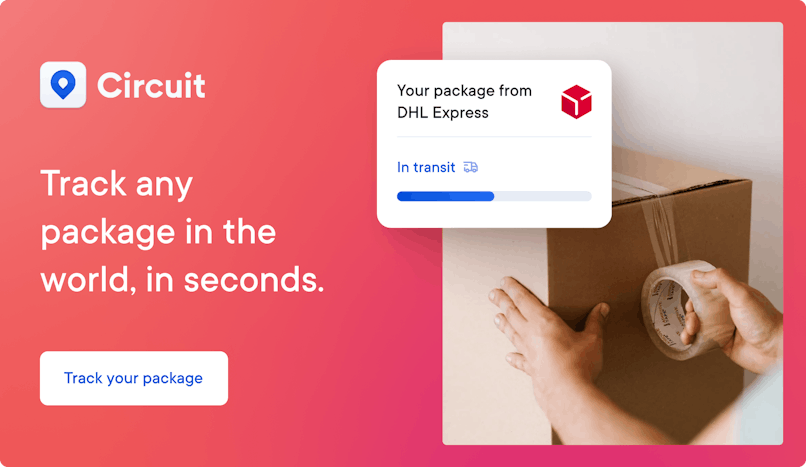 Is shopping from Amazon ethical?
Consumers are starting to ask questions about where their goods come from, what they're made of, and how they're made. There's also increased awareness about the price to the environment of certain business practices. 
As a result, people are looking to practice ethical shopping. That takes various forms. It can mean searching for ethical products that include fair trade, organic, vegan or cruelty-free options. 
For instance, a group of activist investors with the Interfaith Center on Corporate Responsibility presented 15 proposals to Amazon, including items like the company's environmental and social impact of food waste. The Amazon Board of Directors recommended votes against all of the proposals.
Ethical shopping can also mean avoiding certain products, or boycotting companies. Amazon business ethics have been called into question, with the organization Ethical Consumer calling on customers to avoid buying from Amazon. 
They list a number of accusations, and since 2012 have called for a boycott of Amazon over its tax avoidance. Ethical Consumer says it costs the UK millions in public funds every year, and that globally, the tax avoidance of Amazon and other companies costs US $245 billion a year. 
Here are the other Amazon business ethics that Ethical Consumer calls into question:
Building a monopoly and using anti-competitive practices
Denying the rights of workers
Poor treatment of consumers in various ways 
Undermining environmental practices
There are also privacy concerns. With Echo and Alexa, smart TVs and Kindles, Amazon records as much information as possible about users, and that data can be used to sell products or sold on to advertisers and marketers.
The list goes on, creating an Amazon ethics scandal for some consumers, and suggestions that ethical shopping includes a boycott because of the ethics of Amazon. 
Amazon values and culture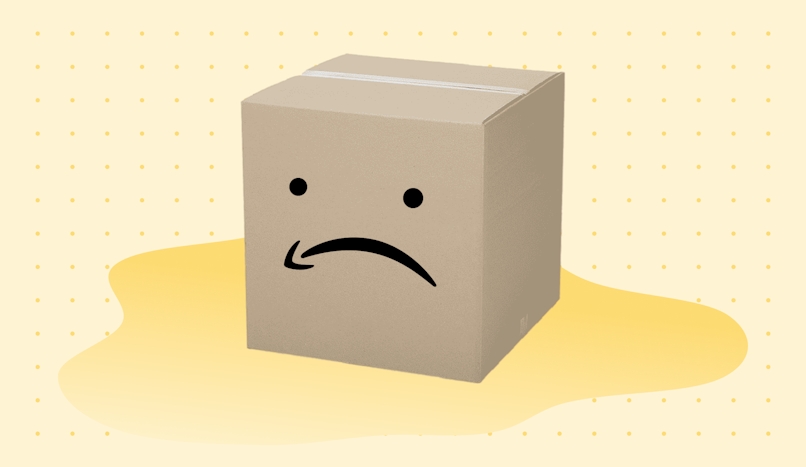 That's not to say Amazon cares nothing about business ethics and social responsibility. Let's dig into what the company has outlined in its policies.
First, Amazon has a detailed Code of Business Conduct and Ethics. This Amazon code of ethics speaks to the behavior of employees while performing their job duties. Amazon states that employees "should always act lawfully, ethically, and in the best interests of Amazon.com." The Code of Conduct establishes basic guiding principles for workers. 
The various sections of the Code give you guidance around compliance with laws, conflict of interest, insider trading, discrimination and harassment, price-fixing and more. 
Media reports have drawn attention to drivers who have complained about the stress they face fulfilling deliveries each day. Drivers cite the fact they don't have time to take breaks, and in fact pee in a bottle to save time, causing concern among shoppers.
Amazon's Code concerning health and safety states that:
"Amazon.com provides a clean, safe and healthy work environment. Each employee has responsibility for maintaining a safe and healthy workplace by following safety and health rules and practices and reporting accidents, injuries and unsafe conditions, procedures, or behaviors." 
The reality reported by drivers has caused some to call for a boycott of Amazon. In fact, so many appreciate the convenience and service that Amazon has created, making it difficult to stop buying completely from Amazon. Others call on the public to pressure Amazon and governments, creating tighter legislation to help with the treatment of employees.
There are other very specific reports about Amazon's corporate social responsibility. 
For instance, Amazon reported in 2020 that it analyzed the suppliers of specific Amazon consumer products that fall within the scope of applicable rules for the Responsible Minerals Assurance Process. This is to make sure they are not sourced from the Democratic Republic of the Congo or an adjoining country, ensuring they had no suppliers that were sourcing minerals through a supply chain that benefitted armed groups in that region.
Amazon also published a United States Political Engagement Policy and Statement, which gives you details on the two types of political engagement by the Company: lobbying and campaign contributions to candidates for elected office.
Can Amazon be sustainable?
For all the discussions about avoiding Amazon ethics, the company is taking steps in the right direction. It states that it is striving to be a leader in sustainability. 
Its Sustainable Bond Framework released in 2021 states that the company is working to reduce its carbon footprint by deploying a new fleet of electric vehicles and being "one of the world's largest corporate purchasers of renewable energy." 
Here's what Amazon lists as its commitments to being sustainable:
Net-zero carbon by 2040.
100,000 Electric Delivery Vehicles
100% renewable energy by 2025.
50% of all shipments with net zero carbon by 2030.
Investing in low-carbon technologies and services.
Investing in a Climate Fund.
Supporting affordable housing initiatives.
Target and Walmart vs Amazon ethics
Other mega-companies may claim to be better than Amazon, but how do they compare? When looking at Walmart vs Amazon ethics, for instance, Walmart claims to be environmentally responsible. But it faces similar controversy with claims about its poor working conditions and wages, and more.
Time magazine concluded Walmart is "scarcely better" than Amazon, but that "Amazon's relationship with its suppliers… makes the company worse than Walmart." 
Target employees rated their overall culture at 69/100, compared to 74/100 for Amazon.
So it appears large retailers other than Amazon may also be a concern for ethical shoppers.  
5 Ways to buy direct from an Amazon seller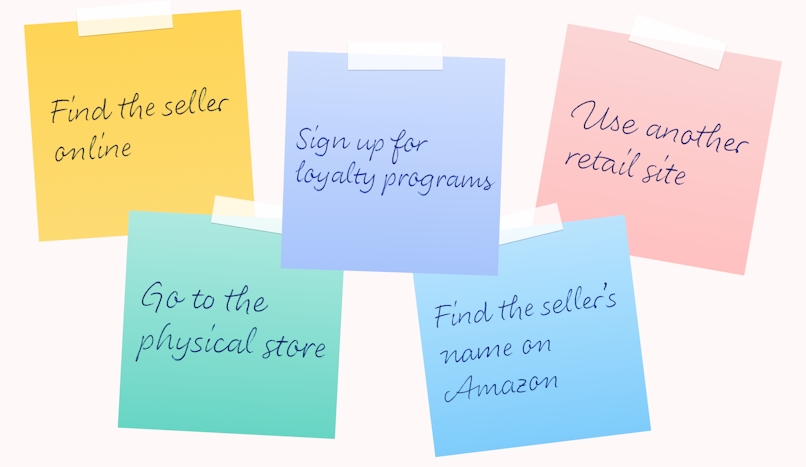 Even with concerns about Amazon's ethics, it's difficult to avoid shopping with the giant online company. There are times when you will want to shop on Amazon, and times when you should buy direct and avoid it.
Here are some times when it's good to buy from Amazon:
If you already have a subscription: Maybe you're just learning about the Amazon ethics scandal, and you still have an Amazon Prime subscription. In that case, you may want to take advantage of the subscription and when it expires, consider whether to renew it. The same is true if you have an Amazon credit card and want to take advantage of the rewards.
You need it fast: The item you're looking at purchasing is urgent, and Amazon's delivery promise makes it the best choice.
You need several items at once: You can make all your purchases in one online location, without having to visit multiple websites. Even if the items come from different companies, you only pay one shipping cost (or none if you belong to Prime).
Maybe these reasons aren't valid, or you still want to consider other ways to conduct your online shopping.
Here are times when you may want to buy direct from the seller:
You want to shop local: The item you want is offered by a retailer in your city or area, and you would prefer to support them with a direct purchase. 
You want to support small businesses: By the same token, perhaps you prefer buying from a small business rather than a large multinational corporation. And since businesses need to pay for a selling plan to sell on Amazon, as well as other fees like fulfillment charges, you'll help the small or local business save money when you buy direct. 
The seller has attractive delivery terms: Some direct retailers offer free shipping, or can get the item to you as quickly as Amazon.
You want assembly or installation of a big-ticket item: If you're purchasing something that needs special tools to assemble, or is large enough that you need help installing it or even getting it in the door, then a local store that offers such services may be worth it. 
You have a way to save money by shopping directly: Maybe you have a coupon for a store nearby, or you have a loyalty program that will earn benefits when you shop direct.
You want to be sure you get an authentic product: There are those who run a scam on Amazon, and you end up with a fake product or poor quality compared to what you expected. If you're spending a lot of money, you may want to shop direct to make sure you get the real thing.
You're increasingly concerned about Amazon ethics: You simply want to find other ways to shop, rather than supporting Amazon. 
So now you're wondering how can I buy direct without using Amazon?
Here are 5 ways to buy direct from an Amazon seller.
1. Find the seller online
If you use Amazon to find a product you like, you may be able to find that product on another website. The seller may have their own website, and will sell and ship the item to you directly.
2. Find the seller's name on Amazon
If you don't know the name of the seller, you won't be able to find their website. To get around that, search Amazon by looking at product listings and clicking on the store name at the bottom of the Buy Box. Next to "ships from" and "sold by" should be the name of the seller. You can use this Amazon URL to find other listings by the same seller: https://www.amazon.com/shops/ ADD STORE NAME HERE.
3. Use another online retail site
While other sites like ebay may not fulfill all your goals of being an ethical shopper, it is ranked higher by Ethical Consumer. That website also lists other online retailers you may want to support, like Amnesty Shop, Oxfam and Planet Organic. For books, you can consider World of Books or Book Cities. In the search for better online shopping options, resources like TechCrunch or The Good Trade can also help.
4. Go to the store
Well, this sounds simple, doesn't it? It doesn't let you shop online, however. If you have time and you have a local business you'd like to support, visit them in person. In particular, ethical shoppers can look for second-hand items like used bookstores, thrift stores, and more. Supporting local, independent bookstores may be preferable to you instead of the monopoly created by the Amazon Kindle brand.
5. Sign up for loyalty programs
If you do purchase something on Amazon, watch for promotions from the company and then buy direct for future purchases. For instance, some retailers will include information on registering a product, which gives you access to their website. In return for registering, maybe you get a discount on the next purchase, or they have a subscription plan for ongoing items. Let's say you buy a water jug on Amazon, and then through the seller you sign up for a subscription for filters. 
Avoid Amazon ethics: Frequently asked questions
Does Amazon have unethical practices?
Numerous reports have cited Amazon's unethical practices, from the website Ethical Consumer to the reputable United States business newspaper the Wall Street Journal. It released a comprehensive report titled "How Amazon Wins: By Steamrolling Rivals and Partners." In it, the newspaper says "Amazon's unethical business practices have allowed the multimillion-dollar company to amass large profits at the expense of other businesses."
How does Amazon harm the environment?
Besides the carbon footprint left by delivering goods all over the world, an investigation has found that Amazon destroys millions of unused or returned products, adding to landfills. It also adds to an e-waste crisis, as the toxic materials in phones, computers, TVs and more is the fastest growing waste stream in the world.
How does Amazon help the environment?
Fortune reports that Amazon "has come a long way, but still faces a lot of questions on sustainability." Amazon has a goal of net-zero carbon by 2040 and is purchasing electric delivery vehicles, investing in renewable energy, investing in low-carbon technologies and services, and investing in a Climate Fund.
Is Amazon a socially responsible company?
Amazon is investing in projects in an effort to be more socially responsible. For instance, the Amazon Future Engineer is a program for under-represented and under-served communities to pursue computer science. It's part of the STEM education program, a $50 million investment in computer science and science, technology, engineering, and mathematics education.
Amazon ethics: Conclusion
Even those who love to shop in-person appreciate the convenience and speed of online shopping. Amazon has become known worldwide as a top e-commerce site and the place to get everything you need in one spot.
But Amazon's ethics have raised questions for many, and those looking to be more ethical in their shopping habits are looking for alternatives to Amazon.
With our 5 tips for buying directly from the seller, you can look around before you click buy on the Amazon website.