9 minute read
How to Get Free Delivery on Grubhub: 9 Smart Ways
Grubhub is a food delivery service and it can be hard to afford their delivery charge. But there are ways to get free delivery on Grubhub. Here's how: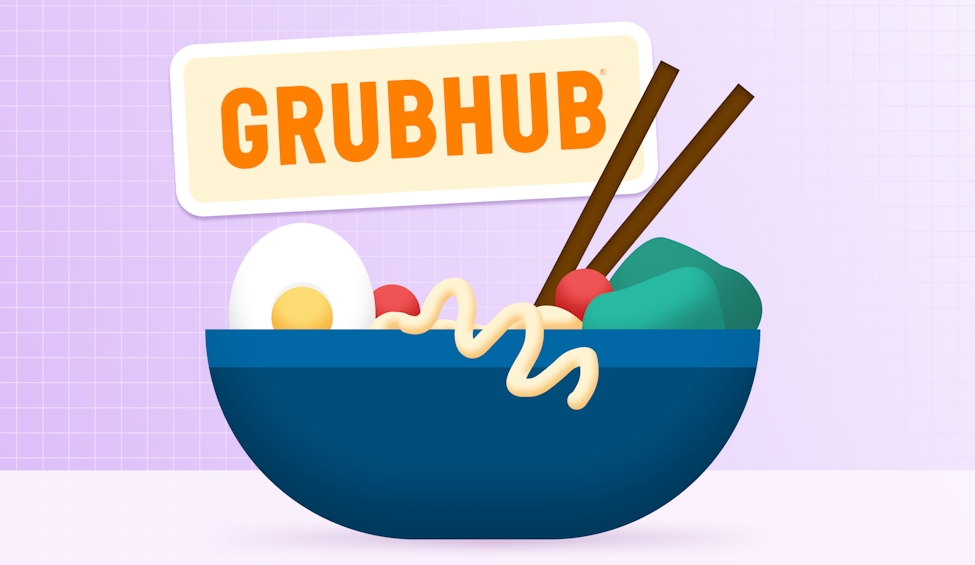 We all have days when we don't feel like cooking.
Wondering how to get free delivery on Grubhub?
Maybe you've arrived home late from work, you're busy in the yard, or you want to dine on something special when friends come over. It's a great option to have a meal delivered from your favorite local restaurant, or from a new place you want to try.
Grubhub is one way to do it. Grubhub is an American online and mobile app platform that delivers food to you. You can use Grubhub to select a restaurant, make an order, and have the food delivered. It was founded in Chicago in 2004 and connects local diners with their local restaurants and takeout places. 
We're all looking for deals, too, so can you get free delivery on Grubhub? Let's take a look at how to get free delivery on Grubhub: 9 smart ways.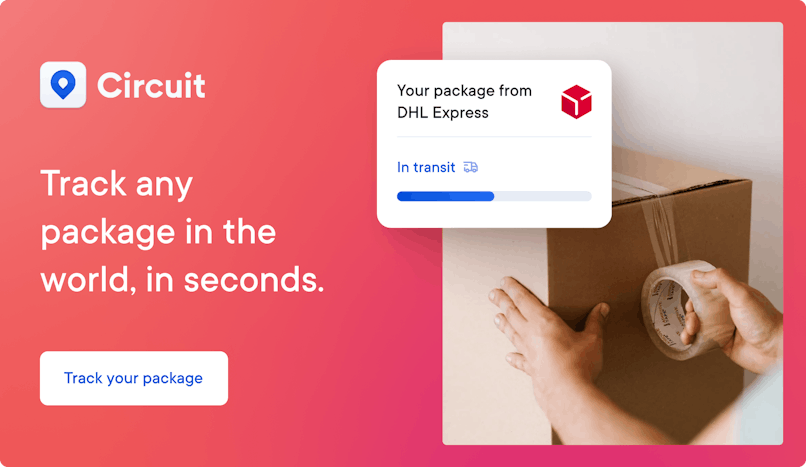 What is Grubhub and how does delivery work?
Grubhub is an online platform that people use to order food for delivery. It's available in more than 3,200 cities in the United States. The app is free to use, but restaurants may charge a delivery fee and might have a minimum order amount. 
There's also a Grubhub for Restaurants that connects what Grubhub claims are 31.5 million customers to their local restaurants. According to Statista, Grubhub held 34 percent of the total food delivery market in the United States in 2018, and had over 31 million active diners in 2020, up by 8.8 million over the previous year. Grubhub operates primarily in the United States with a nominal amount of foreign revenue generated through its UK subsidiary.
Grubhub advertises that they are always looking for drivers, asking for those with their own car (or a bike in some areas), a valid driver's license and auto insurance, and a Smartphone to submit an application.
The Grubhub platform can be accessed through its website or its app, which is available for both iOS and Android. Grubhub helps you find and order food in your area. You simply type in an address and the site or app will show the restaurants that will deliver to that location, as well as a list of pickup restaurants. 
You can also search by city, by type of cuisine (gluten-free, for instance, or Italian Food), by restaurant name or by menu item (garden salad), and Grubhub will filter the results. You can speed up the process by saving your delivery locations, like home or work. 
When you find what you want, you place your order online or by phone. Grubhub also offers reviews, coupons, special deals and a 24/7 customer care team that tracks each order.
Choose contact-free delivery and give instructions for your driver to leave the food at the door, in the lobby, or wherever you want. You can also opt for order pickup and go get your meal yourself.
But if you want to save money, let's look at how to get free delivery on Grubhub.
How to get free delivery on Grubhub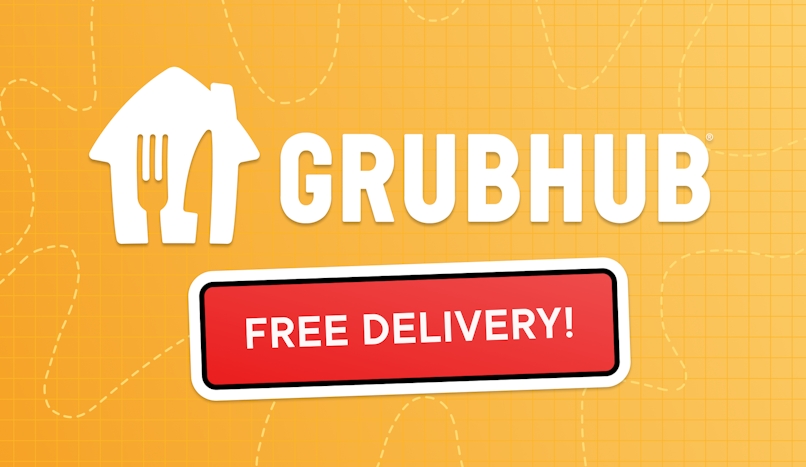 We all like to find deals and save money. One surefire way to save with Grubhub is by signing up for their email notifications. That can be done on their homepage or through the app. By providing your ZIP code and email address, you'll get a Grubhub promo code for $10 off your first order of $15 or more, and then receive other discounts through the emails you will receive every week. 
Otherwise, here is a list of how to get free delivery on Grubhub: 9 smart ways. 
#1 Grubhub+
The subscription plan known as Grubhub+ is one way to save the Grubhub delivery fee. By signing up for the food delivery deals program, you will get an unlimited number of $0 delivery fees. 
There is a catch, however: orders must be worth more than $12 before tax, a tip and any fees; and orders must be from Grubhub+ eligible restaurants.
Here's how it works.
Sign up for Grubhub+ and you can try it for free on a trial basis. Then your membership will cost $9.99 per month plus tax. 
It's automatically renewed each month, meaning you face recurring payments unless you cancel.
You then look for the GH+ flag next to restaurants or use the filter to find all the eligible restaurants near you.
As a member, Grubhub states that you will also get "exclusive perks and rewards" with every order.
It's also worth reading the fine print. There could be additional fees, including a service fee, applied to some orders. 
#2 Seamless+
Don't be fooled by two different names: Seamless and Grubhub are both owned by the Grubhub brand but marketed as completely separate food delivery services. The website even says "Seamless powered by Grubhub." 
As a result, the Seamless+ membership works the same way as the Grubhub+ membership. The monthly membership program offers members unlimited free delivery on orders of $12 or more from select restaurants in the Seamless+ network.
Watch for restaurants with the Seamless+ badge next to its name, or search using the Seamless+ filter to find participating restaurants. Order from any of these restaurants and free delivery will automatically apply at checkout. There are no special codes required and no limits on how many orders you can place per month.
There's an exception: orders containing alcohol don't qualify for the Seamless+ benefit of free delivery. 
#3 Lyft Pink
Lyft Pink is another membership plan and it starts at a cost of $9.99/month, or $99/year. There's also a Lyft Pink All Access plan that costs $199/year.
There are a number of perks to subscribing to Lyft Pink, like 15% off rideshare. But for those who also want to get free delivery on Grubhub, Lyft Pink and All Access memberships also include a free Grubhub+ membership.
Here's what to do to unlock Grubhub+ with Lyft Pink:
Join Grubhub by creating an account or signing in to your existing Grubhub account.
Log in to Lyft by signing in to your Lyft account and verifying your Lyft Pink membership.
Open the side menu in the Lyft app.
Tap "Lyft Pink."
Follow the instructions to link the accounts. 
If you already have Grubhub+ and sign up for Lyft Pink, follow the steps to set up your free Grubhub+ membership with Lyft Pink. Once that's activated, your existing Grubhub+ account will be migrated at the end of the current billing cycle, and your free membership will begin. Note that you still pay for Lyft Pink.
If you use Seamless instead of Grubhub, you can also activate a free Seamless+ membership through Lyft Pink.
As long as your Lyft Pink membership is active, you get access to a free Grubhub+ or Seamless+ membership. If you end your Lyft Pink membership, your membership will not be converted into a paid Grubhub+ or Seamless+ membership. You will have to sign up and pay through one of the food delivery app's membership plans.
#4 Grubhub Student Discount
Grubhub is also eager to deliver food to college dorm rooms and apartments - and even claims they will deliver to the library! The Grubhub student discount is a way to save with special offers and discounts just for students.
Students follow a process to verify their status as a student currently attending an accredited college or university, and that they are 18 years or older. A promo code appears and is also emailed to the qualified student. 
Grubhub+ Student Membership is also available for students enrolled in select universities. Students get a discounted monthly fee for the Grubhub+ subscription that gives deals to students affiliated with select universities through Grubhub Campus Dining. Those eligible who buy the membership get free delivery on orders of $12 or more at select off-campus restaurants.
#5 First-time Grubhub users
Is the first delivery free on Grubhub? That depends. When you use the platform, you will get a Grubhub first order promo. That could be free delivery, but it could also be another new user discount. There are times when Grubhub will offer a promo code to take $7 off any order of $12 or more and waive the delivery fee. Or, you may get $10 off on your first order of $15 or more. Check Grubhub's social media sites or click on the website and see what pops up.
#6 Grubhub Perks
Grubhub Perks are offered on the Grubhub app. There you'll find delivery deals, Grubhub coupons, Grubhub promo codes, free food and rewards from local restaurants and national chain restaurants in your area, sometimes even promo codes for free delivery. 
Deals on Perks are updated every day. What is a $10 Grubhub perk? A chance to save on Grubhub. Remember that Grubhub partners with certain restaurants, which then offer benefits to you when you use Grubhub. 
You can find restaurants offering Perks by using the Rewards tab. When a restaurant offers a Perk, it's displayed at the top of the menu page. 
Here are the steps to take:
Enter your address to see every deal and free item offered from restaurants near you.
Look for restaurants that offer discounts for placing multiple orders, for instance, or those who offer free delivery on Grubhub.
Access a perk if you find one you want.
Refer friends and get money for each one that tries Grubhub. How do I find my Grubhub referral code? It gets emailed to you when the friend you referred orders on Grubhub. 
If you're asking: How do I redeem my Grubhub perks? You simply find the deal you want and take advantage. The day I searched near me, one restaurant offered $8 off if I spent over $80. Look for free delivery to save more.
#7 Grubhub Promo Codes
There are ways to find a Grubhub coupon code or Grubhub promo code online too. 
Sites like Groupon offer Grubhub coupons and promos. CNN coupons had an offer of 25% off an order plus free delivery, with promo codes for Grubhub always changing. Forbes coupons is another site with Grubhub coupon codes.
It's even possible to find a Grubhub promo code as an existing user. Try an online search for promo code Grubhub or promo code for Grubhub, and you're sure to find some deals. It may not help you get free delivery on Grubhub, but it should help you save some money on your order.
How do you enter a promo code on Grubhub? There's a spot on the Grubhub website that says "Add a promo code" and a field will appear. There's also a promo code field on the app.
#8 Grubhub Points
Another way to save money on Grubhub is by collecting Grubhub Points. 
Here's how the points system works:
You earn 20 points for every dollar you spend.
You track and save your points in the app.
You then cash in points for discounts and other rewards.
Here's the fine print:
Points are collected on the product subtotal before taxes, service and delivery fees, tips, and donations. 
Points and rewards expire 12 months following the date of your last order on Grubhub. 
Points and rewards have no cash value and may not be purchased, transferred to someone else, or exchanged for cash.
Orders containing alcohol are excluded from the Grubhub Points program.
Certain purchases don't earn points, such as gift card purchases.
Orders made with some payment methods, like Grubhub credits, also do not earn points.
If you don't have enough Points Cash to pay for your entire order, you may have to pay using another method.
You may not be able to use points to get free delivery on Grubhub. Redeem your Points Rewards by checking the "Rewards" tab in the Grubhub app. 
#9 Grubhub Gift Cards
Here's a gift you can give yourself, or a friend. Grubhub gift cards can be sent digitally by email, on a scheduled delivery date and time or immediately. You can also send a physical gift card through the mail.
Can I use a Seamless gift card on Grubhub? It appears that since Seamless and Grubhub are both owned by the Grubhub brand, gift cards can be used on all Grubhub and Seamless online and mobile platforms.
Frequently asked questions
Can I activate both Grubhub+ and Seamless+?
If you subscribe to Lyft Pink, you get access to a Grubhub+ membership for free.  If you use Seamless, you can also activate a free Seamless+ membership through Lyft Pink. But, your Lyft Pink membership can only be linked to one account, so you can't activate both Grubhub+ and Seamless+. 
What if I try Grubhub+ and want to cancel?
You can cancel your Grubhub+ membership any time by going to your account page and following the prompts. Since Grubhub+ is offered for a monthly or yearly membership, with a fee payable at the start of the relevant billing cycle, you can cancel up to 24 hours prior to the next scheduled payment. If you cancel your free trial, your Grubhub+ benefits will end immediately. If you cancel a paid subscription, your Grubhub+ benefits will end after the next billing cycle.
What if I cancel my Lyft Pink membership?
You can cancel your Lyft Pink membership at any time, and you will have until the end of the current billing cycle to use all your perks, including Grubhub+. Your membership will not be converted into a paid Grubhub+ membership. You will have to sign up and pay for a Grubhub+ membership if you want to continue with that program.
How do you enter a promo code on Grubhub?
Here's how to use a Grubhub promo code:
Select the items you'd like, add them to your order, and continue to check out.
On the Grubhub website, select the link that says "Add a promo code" and a field will appear. On the app, scroll down until you see the promo code field. 
Enter the promo code.
Click or tap "Apply."
Your order will be adjusted to include the discount.
Remember that some codes require a minimum purchase, and many have expiration dates. 
How do I find my Grubhub referral code?
If you refer a friend in the Grubhub Referral Program, and your friend places a Grubhub order, you get a discount code. To qualify, your referred friend must place a first-time Grubhub order using the personalized discount code or unique link that was sent by Grubhub when you referred the friend. You then get a discount code or unique link, delivered to you by email up to four days after your friend places his or her qualifying first-time Grubhub order. Your email is entered as part of the referral process.
How to get free delivery on Grubhub: conclusion
Enjoying the convenience of food delivery to our homes has become commonplace. A number of online platforms help us order food for delivery. When you're comparing the sites, you may ask: Does DoorDash or Grubhub have free delivery? 
Your question, in part, has been answered. Thanks to our guide to how to get free delivery on Grubhub, you know 9 smart ways to save money.