11 minute read
How Do You Thank a Delivery Driver? 15 Summer Snacks They'll Love
Are you wondering how to thank your delivery drivers with a gift they'll appreciate? Here's 15 healthy snacks to help boost them on the go.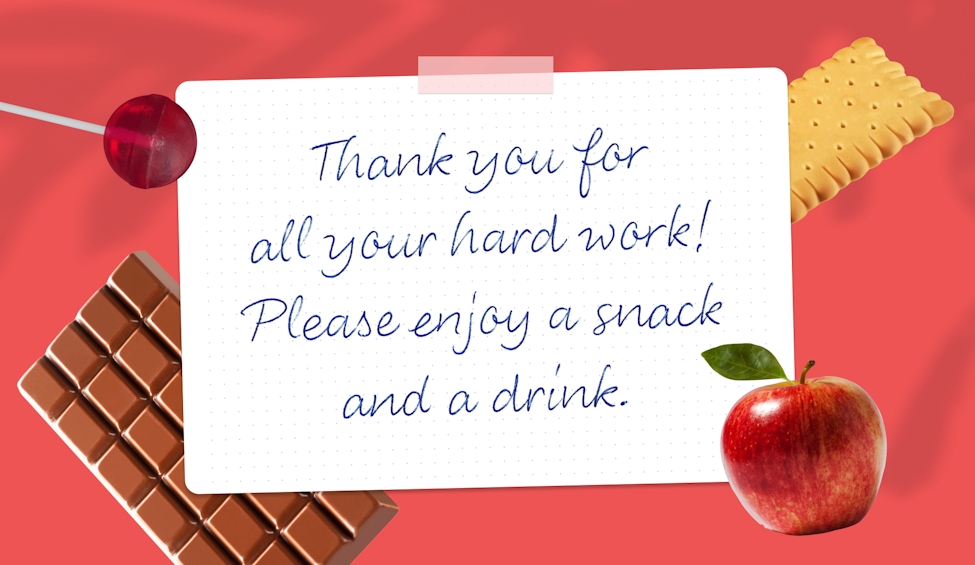 We've all come to rely on delivery drivers. Our online shopping purchases are conveniently delivered to our homes, we can send gifts easily to friends and family, and our businesses benefit from fast delivery that boosts customer satisfaction.
We've all come to rely on delivery drivers.
Our online shopping purchases are conveniently delivered to our homes, we can send gifts easily to friends and family, and our businesses benefit from fast delivery that boosts customer satisfaction.
As the trend to shipping goods continues to increase, we will count on our drivers even more. 
So it's worth saying "thank you delivery drivers" when you're pleased with the service and punctuality of your couriers. One way is to treat them to some goodies when they arrive on your doorstep.
So how do you thank a delivery driver? With 15 summer snacks they'll love.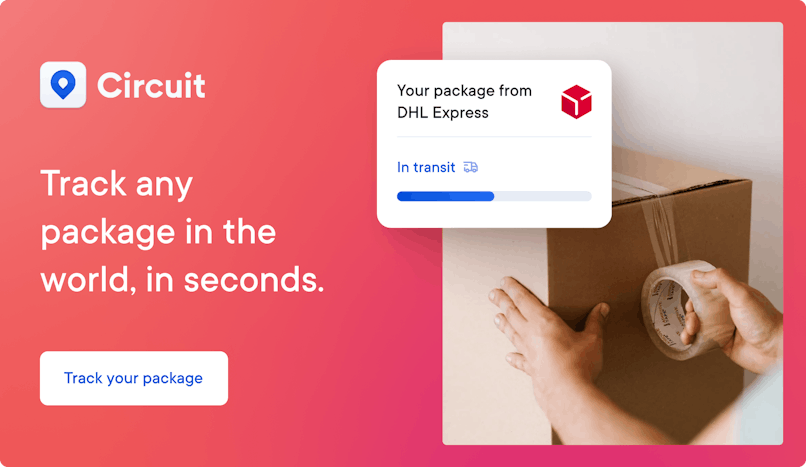 How to help your delivery driver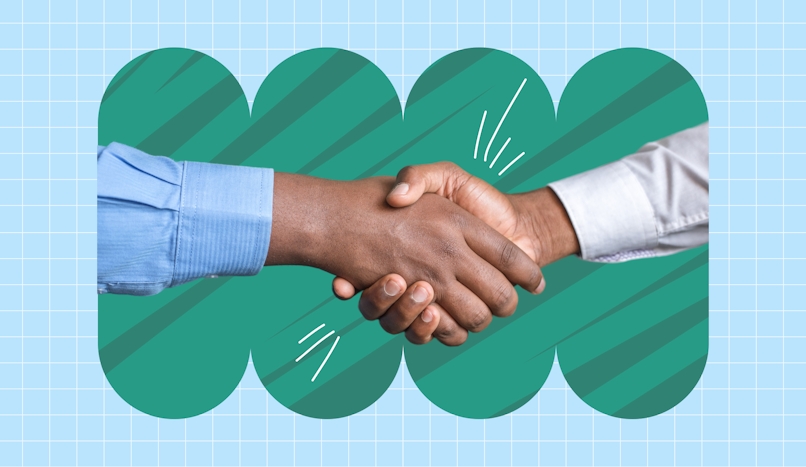 There's no doubt that being a delivery driver can be stressful. Put yourself in their shoes (or seat). Long days spent inside a vehicle, dealing with traffic jams and construction, worrying about accidents and looking for addresses that are difficult to find.
So why not make their day a little easier, or a little brighter, with these ideas on how to help your delivery driver.
One of the worst parts of being a driver is finding a difficult address, so making it easy to find your location will be a big help to delivery drivers. Perhaps the building isn't well marked, or your apartment is hidden from the street.
Small gestures to help the driver find where to drop your package will make their life easier - and will help make sure your package gets to you. Leave a light on over your house number, so they don't have to use a flashlight for the evening, early morning, or late-day deliveries. 
You can also leave instructions on finding an apartment or a difficult address, with a sign placed where drivers will see it. Or meet them at the door, on the porch, outside the gate if there is one, or on the street if you see them arrive. 
If there's a public washroom near your home, letting the driver know the location can help them when they stop to drop your package.
And when you're on the road, show patience and respect for delivery drivers. 
The United States Bureau of Labor Statistics reports that 887 delivery and truck drivers died on the job in 2020, highlighting the fact that drivers face danger as well as stress on the road.
Don't lose your temper when a truck is double-parked, or driving slow in front of you. Slow down, give them space on the road, watch for them entering and exiting their vehicle, and give them a smile and a wave as you pass.
Speaking of which, kindness goes a long way. Say hello to your delivery driver, ask her name, or say thank you in person. The bonus is that if your driver gets to know you, your packages may be treated more carefully, arrive sooner, or at least arrive in one piece because the driver knows where he's going when on his route.
Then there are the more tangible ways to say "thank you" to your drivers - by leaving out a cooler with drinks, or a few snacks to get them through their long day. 
Delivery driver snacks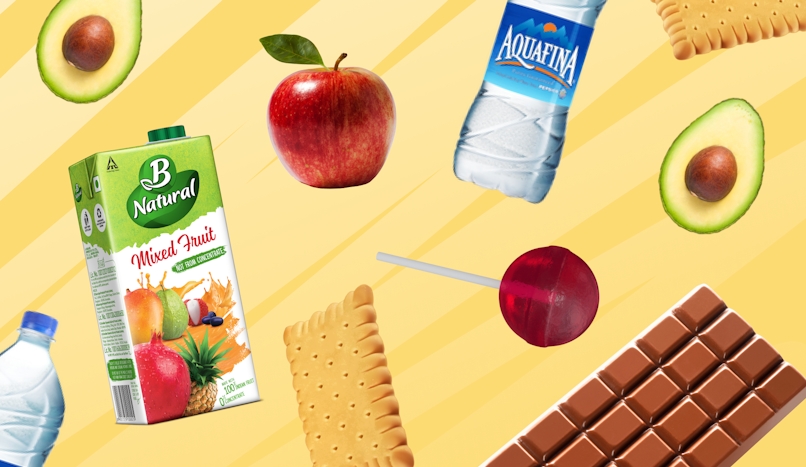 The reality of a workday as a courier is that there isn't a lot of time to stop for drinks or to eat. They may take a coffee with them in the morning, but they aren't likely to stop for a sit-down meal midway through their route. 
So leaving out some snacks and drinks is a sure way to make your driver smile. Set a cooler outside your door to keep them chilled, and be sure to include a delivery driver thank you sign to make them feel special.
Single serving items of just about any type of snack is ideal. Here are our top 15 picks:
1. Granola bars
Everyone loves a granola bar, and since they are usually small and almost always individually wrapped, they are easy for your driver to eat quickly before getting back on the road. The choices are endless when it comes to granola bars.
2. Protein bars
A bit healthier and more filling version of a granola bar, protein bars pack a punch and some almost replace a meal.
3. Fruits and vegetables
It can be hard to include a healthy snack choice for drivers. Individual servings of fruit are one of the healthiest options, such as a washed apple or a banana. Carrots often come in single-serving packages too. Packages of dried fruits and veggies are another good pick. 
4. Mixed nuts
Nuts are beneficial for the fiber and protein they contain, and they are filling too. Stay away from nuts in the shell as they are time consuming and messy to eat.
5. Trail mix
This combines health with some decadence, blending nuts or seeds with dried fruit, and often a chocolate goodie for a bit of sweetness.
6. Popcorn
Small bags of pre-popped corn are a light and delicious snack.  
7. Potato chips
Healthy options are great, but potato chips are almost universally loved. Individual cans of Pringles, for instance, are easy for drivers to open, grab a chip, and close up again. Pretzels and Fritos are popular, but stay away from flavors that will turn your driver's fingers to an orange or red color. It's too messy.
8. Beef jerky
This mostly healthy snack (it can be high in sodium) is a chewy diversion while driving, and gives a boost of protein to help quell hunger.
9. Pre-packaged cookies
A package of several cookies can be stretched out into several snack breaks throughout the day.
10. Muffin bites
Small packages of little muffins are tasty, and some have healthy ingredients added in too!
11. Candy bars
We can't be all healthy all the time, so a mini candy bar (or a full-sized one for a real treat) will be a welcome delicacy on a long day.
12. Crackers
Pre-packaged crackers are an option for drivers who like a savory snack. Get ones with chia seeds or another source of protein and they can help with hunger too.
13. Cheese sticks
Almost everyone loves cheese, and the protein is filling. Warning: you'll need to make sure it stays cold if it's hot outside. Otherwise, skip the cheese until the weather is cooler.
14. Pepperoni sticks
Another protein snack option, and one that can be nibbled on throughout the day.
15. Hard candy or gum
Wrapped candy or gum helps with dry mouth when driving. Think peppermints or butterscotch candy, and pieces or packages of gum. You can also include sugar-free options for those drivers who watch their sugar intake.
Top tips: 
Keep in mind that anything that needs more than one hand to eat is not convenient for drivers. The same is true of anything that's sticky, messy like orange-colored chips, or hard to get out of the wrapper. Yogurt may seem like a good idea, for instance, but the driver needs to use a spoon, and even if you give them utensils, the time spent eating is time away from their route.
Avoid home-baked goods. As much as homemade is a lovely thought, and typically more delicious than processed goods, some drivers may be hesitant to eat food cooked by a stranger - even someone for whom they deliver on a regular basis. Pre-packaged goodies are safer and will probably last longer outside.
Make sure that the items you choose can handle the weather conditions. Avoid anything that will melt or spoil in summer heat unless you have a cooler that will stay chilled all day. The cheese sticks and candy bars, for instance, may have to wait until cooler weather. 
Drinks are another popular treat to say thank you delivery drivers. 
There's nothing like a cold drink on a hot day, or a hot drink on a cold day. It may not be possible to provide the ideal drink (a coffee won't stay hot all day, for instance), you can make an effort to treat your driver to a beverage of choice. Small bottles of any type of drink will quench their thirst as they drive their route.
Some ideas:
Water: You can't go wrong with a bottle of water. If you have a small cooler you can set outside, even better. BONUS TIP: Purchase powdered flavor packets for drivers to add to bottles of water, giving them a change of taste while they quench their thirst. 
Gatorade or PowerAde: In hot weather, this electrolyte filled drink will help a driver stay hydrated.
Soda: This is a nice choice for those who like pop, but if they are mindful of sugar levels, then providing several options is the way to go. Even sparkling water, or soda water with natural flavoring can be a treat.
Bottled smoothie: If you can find this nutritious drink, an early-morning delivery driver will appreciate the breakfast in a bottle.
Iced coffee or sweet tea: In the summer months, an iced coffee will take the place of a regular coffee, which can cool quickly. And yes, you can buy iced coffee in cans, making it easy to set outside for your drivers. Sweet tea is a popular drink too.
One thing to keep in mind though. Cans are not as easy to drink as bottles. That's because they tend to get warm faster, and they spill easily because they can't be closed up with a lid like bottles. A bottled drink can be sipped on throughout the day, and closed up when the driver isn't drinking.
Summer snacks are great for thanking your drivers, but don't forget about them when the weather turns cold. During the holiday season, being a driver can be doubly stressful. There's an increase in demand for deliveries, along with cold weather and difficult conditions in many areas. 
You leave snacks out for Santa and the reindeer, so why not for Santa's helpers - those drivers who deliver gifts and other items during the holiday rush.
A gift basket for your regular driver is one way to say "thank you" for their work all year long. If you know the driver's name, a personalized note will make him or her feel appreciated.
If you don't know your driver, or you have multiple services that bring goods to your doorstep, then a basket full of goodies for them to choose is still a great option. Place a note encouraging drivers to help themselves to a snack or a drink, and they can pick from among your basket of treats before they go on their way. At any time of year, you can have a cooler outside with drink choices.
There are other options in the cold weather of the holiday season. If you know when your driver will be arriving, a hot chocolate is a nice touch. Hand warmers to use inside their gloves will be welcome in extremely cold conditions. 
You can also put out gift cards for a local coffee shop, allowing them to get a coffee when they want. A gift card for a local restaurant is another nice touch, so they can grab a bite to eat on the job or enjoy a sit-down meal on a day off.
During the pandemic, drivers appreciated masks and sanitary hand wipes being left on the stoop.
And of course a tip will always be welcome - if the company allows their drivers to accept tips. People typically leave something for drivers who deliver meals, but package delivery drivers are bound to appreciate a tip as well. Leave an envelope addressed to the delivery driver where they typically leave your packages or place a note asking them to knock on the door, so you can give it to them in person.
Delivery driver signs and printables
You may think having a cooler of snacks on your porch is a signal that drivers should help themselves. But having a delivery driver snack sign will make them more comfortable to help themselves. A delivery driver thank you sign is an added touch of kindness, one that may make your driver's day.
You can make your own sign, but if you're looking for a delivery driver thank you printable, we're here to help. Here are some top choices for signs for your best drivers.
Snack signs that say thank you:
Whether or not you leave snacks, you may still want to prepare delivery driver thank you signs, particularly if you have a regular driver that you know. The Popular List has 25 examples of thank you notes for delivery drivers, allowing you to choose the one best suited to you and your driver and personalize it if you want.
There are other options specific to the holiday season as well. 
Delivery company rules
It's difficult to find out on the company websites whether drivers can accept gifts, and if so, what type of gifts. 
Here's what the Miami Herald reports:
The United States Postal Service prohibits all employees — including mail carriers — from accepting cash or cash equivalents of any kind. USPS also says: "Carriers are permitted to accept a gift worth $20 or less from a customer per occasion, such as Christmas."
FedEx employees are not allowed to accept cash gifts. They are allowed to accept nominal gifts with a combined value of $75 or less in one year, according to the company's policy.
UPS workers are instructed to decline cash gratuities unless they will be seen as rude.
Here's what some drivers report online:
UPS prefers its drivers to receive gifts, rather than cash, but leaves it to the customer's discretion. 
When you order off Prime Now, Amazon has included a built-in tip option.
All these rules make a snack basket and thank you note a simple option to say thanks to any type of driver.
How do you thank a delivery driver? Frequently asked questions
What do you give UPS drivers?
Like any delivery driver, having a basket of snacks and drinks available is a nice touch at any time of year.
Can my UPS driver accept gifts?
Here's what HuffPost says that UPS public relations stated about their policy around gifting drivers:
We train our drivers to politely decline tips, however, when a customer insists, we allow our folks to accept nominal gratuities. We do not suggest an amount or range for monetary gratuities. Our drivers do receive heartfelt and sincere gifts of baked goods, knitted items and even invitations to holiday parties. Ultimately we let them use their own judgment about whether or not to accept or decline a gift.
Should you tip UPS drivers at Christmas?
UPS discourages drivers from accepting tips, but it's up to you to decide what you'd like to do to thank your drivers. Even a personalized thank you note goes a long way to showing them you appreciate their hard work on your behalf.
Should I tip my Amazon Driver?
Once again, it's up to you. Here's what one driver said when asked whether it was possible to tip an Amazon driver:
"Other than by meeting them at your door with cash, no. There is no tipping feature for most Amazon deliveries. The exception is if it is a Whole Foods or Prime Now delivery, where you will be prompted after the delivery. Honestly though, just popping the door open and saying thanks makes our day so much better. You can also leave some drinks and a few small snacks in a basket on your porch, we love to see these!"
How do you thank a delivery driver? Conclusion
Online shopping, sending gifts, and home delivery for your business are all reasons to appreciate delivery drivers. Whether you receive packages on a regular basis or you're waiting on a special delivery, saying thank you delivery drivers is worth doing.
A little kindness goes a long way, so a personalized note, a basket of snacks, or a cooler with a choice of beverages are all great ways to thank your delivery driver. This season, buy some of our 15 summer snacks they'll love, and your driver will be smiling all day.