8 minute read
Ethical Clothing Shopping: 5 Quick and Smart Ideas
Are you asking: how can I know more about ethical clothing shopping? Or, what can I do to be sure I'm buying ethical fashion when I buy new clothes? Here's our guide.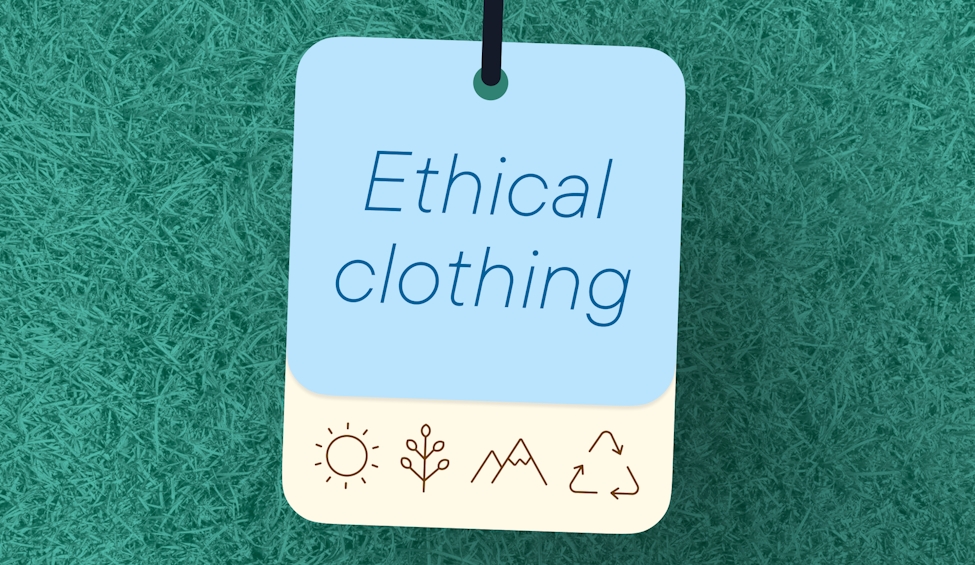 Ethical clothing shopping is a movement that is gaining in popularity. Consumers are concerned about sustainable fashion, clothing that's eco friendly, and concepts like fair trade to protect those who make our clothes.
Shoppers are becoming more conscious of the goods they buy and how they are made, and that includes clothing.
But you may be asking: how can I know more about ethical clothing shopping? What can I do to be sure I'm participating in ethical fashion when I buy new clothes?
We can help with a look at ethical clothing shopping and 5 quick and smart ideas.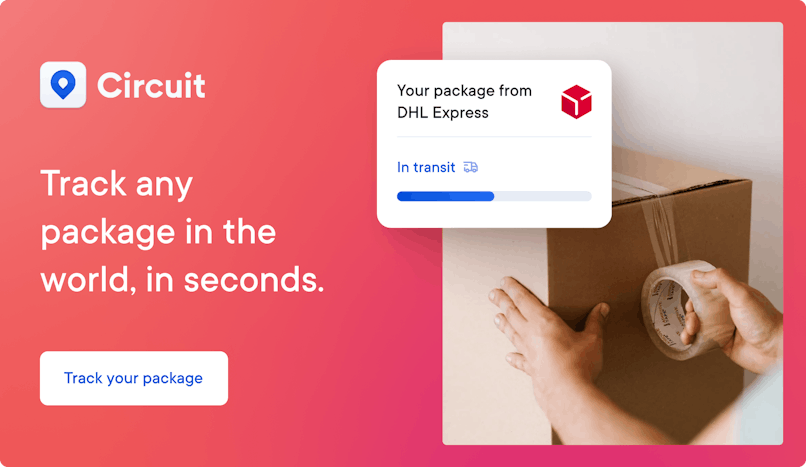 Sustainable ethical clothing
The initial question you may have is what exactly is sustainable clothing and ethical clothing?
First, let's tackle the concept of ethical shopping in general. The organization Shop Ethical bills itself as "Your Ethical Consumer Guide." It is devoted to helping consumers be more aware, with a goal of achieving "sustainable development and a higher quality of life for all people." 
For instance, it states that multinational corporations replace hundreds of thousands of small businesses, shopkeepers and farmers. This is a problem because those local organizations traditionally generate more economic activity and employment. 
To respond to this, Shop Ethical encourages these steps as a way to shop ethically:
Buy ethical products, be they fair trade, organic or cruelty free, which supports progressive companies.
Avoid buying products that are a concern to you.
Boycott companies that cause concern.
Or participate in a combination of all three.
As for sustainable fashion, organizations like Ethical Consumer provide some guidance for shoppers. It states that the "fast fashion" industry causes a number of problems, including high greenhouse gas emissions, workers and human rights abuses, and use of toxic chemicals.  
The issue is clothing companies that are "fixated on producing disposable fashion that relies on overworked and underpaid factory workers. This obsession with fast fashion puts profit over people, the planet and animals."
Fast fashion is created when consumers feel the need to follow the latest trends, which in turn puts pressure on workers to produce more and at lower prices. Sometimes it involves child labor in dangerous settings. 
Ethical Consumer reports that the average person in the United Kingdom buys 60% more clothing today than in 2000, and that the non-stop production of clothes "comes with a heavy environmental price." 
These concerns about the environment and workers' rights, among others, have caused people to become more aware of the problems of fast fashion and instead to seek sustainable ethical clothing.
By contrast, the ethical fashion movement focuses on products made with more care for the environment and the people who make the clothing. Sustainable fashion is about more than the type of products or the textiles used; it's really about the entire way clothing is produced, who produces it, and the lifespan of the product. 
Aiming to reduce the carbon footprint of the fashion industry, for instance, is one focus of the sustainable fashion movement.
Which clothing stores are ethical?
It might be easy to highlight those stores and brands to avoid. But how can you know which clothing stores or clothing brands support your goals for sustainable fashion?
Here are some of the things you should look for when searching for clothing stores or brands that are ethical:
Do they use organic material? There are issues with the production of non-organic materials. For instance, uncertified cotton can be linked to the use of forced labor and the widespread use of toxic pesticides.  
Do they practice fair trade? Avoid retailers that rely on underpaid workers to make their products, many of whom work long hours in poor conditions, and many of whom are children. 
Does the product feature fur or leather? There's an increased focus on the number of animals killed every year for their fur. Leather is an issue for environmental reasons like emissions, but consumers who are concerned about animal rights will also want to avoid leather products.
Do they have environmental protection policies? Look for companies that use sustainable fabrics, avoid toxic chemicals, produce clothing with reduced pollution processes, feature renewable energy and more.
Here are a few brands that stand out for their ethical and eco-friendly policies and more.
Ethical fashion brands:
PACT: This company's cotton garments are certified organic by GOTS (Global Organic Textile Standard), meaning organic guidelines are followed through the entire manufacturing process. The clothing, which features pieces for the whole family, are also Fair Trade Certified.
Kotn: The products by this company are made with organic Egyptian cotton following fair labor standards. They use non-toxic dyes and feature plastic-free packaging. Kotn also gives back, building schools and funding farms in Egypt. 
thredUP: This is a unique concept in sustainable shopping. thredUP is not a brand in and of itself; instead, it buys and sells used clothing. Second-hand garments are closely inspected, so you know you'll get a good quality product at a lower cost while extending the lifespan of the clothes. You can also send in your clothing to be sold and anything that isn't up to standard is recycled or repurposed.  
Eco-friendly clothes brands:
Boyish: This line of clothing has a wide range of styles, all made with a focus on  environmentally conscious production and materials. For instance, they use organic cotton, recycled cotton, and other friendly fabrics; they are a carbon neutral brand; and they provide sustainability updates to consumers.
Patagonia: This early defender of ethical clothing was one of the first to use organic cotton and recycled materials in their production. They are also committed to labor ethics. 
Vetta: This clothing line will help you reduce the number of items in your closet by offering a capsule collection. It promises the five pieces will translate into 30 outfits. To make the clothing, it uses sustainable, recycled, and deadstock fabrics, made in a factory that uses solar power. It also follows ethical production practices and features recycled packaging.
What is the most ethical way to buy clothes?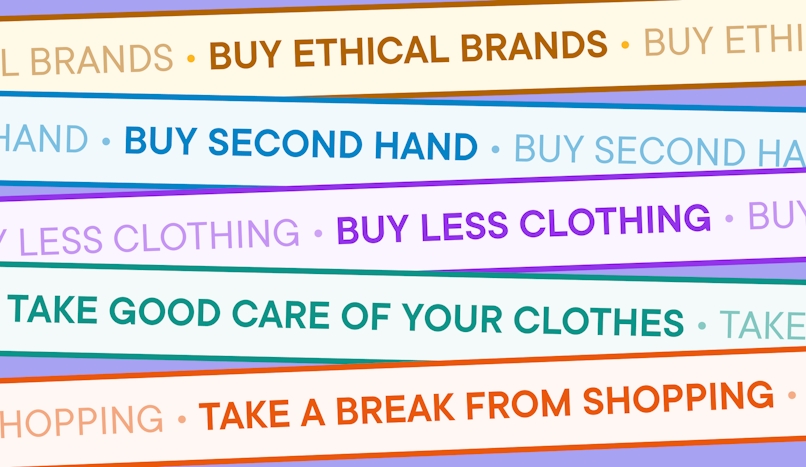 Now you understand more about fast fashion and the environmental and social concerns about buying clothing from the wrong companies. But now you need to figure out the most ethical way to buy clothes.
We're here to help with 5 quick and smart ideas to practice ethical clothing shopping.  
1. Make a point of buying ethical brands
Sounds easy enough, but we understand that it can be overwhelming to try and find the right products. Luckily, the increased focus on ethical clothing shopping has meant the development of resources to help you find the right stores and brands before you make your purchase. Shop Ethical and Ethical Consumer both have guides for specific items. The online site DoneGood promises that its team  vets every brand and it offers thousands of products that are "eco-friendly, fair trade, organic, and made by workers earning a living wage." Better World Shopper is a public research project dedicated to making social and environmental data available to consumers.
2. Buy second-hand
If it's possible to buy used clothing that's still in good condition, this is an ethical shopping practice that may also save you some money. While the brands you find in the local thrift store or consignment shop may not have been made by ethical means in the first place, you are still helping support sustainable fashion when you buy them second-hand. You're not creating more waste by buying new, and you're keeping those gently used items from ending up in the landfill, extending the lifespan of the products.
3. Buy less clothing
This is the simplest and most powerful way to make an impact. Do you really need one more cheap t-shirt or the latest style of skirt? If you think you need to follow the latest trends, or that people will notice if you don't have a new outfit each month, you don't, and they won't. There are resources to help with that journey, too. For instance, Project 333 is a minimalist fashion challenge that helps you declutter your closet, with the side benefit of removing the stress of deciding what to wear out of your full closet, and trying to follow the ever-changing trends that you think you "must" follow.  
4. Take care of the clothes you have
This is another simple step you can take. Repair the small rip in your jeans, replace the missing button, or re-purpose your t-shirt into a washable shopping bag. Speaking of washing, take greater care when laundering your clothes so they last longer. Wash them in cooler water and hang to dry instead of running the dryer, for instance. And if you buy sustainable clothing, there's a good chance your clothes will last longer because they'll be of a better quality than "fast fashion." 
5. Take a break from shopping
Challenge yourself to go a month, or a year, without buying any new clothing. If you must purchase something, practice mindful shopping. Ask yourself if you really need that new item, and if so, how was it made and who made it? In its goal to end child labor, World Vision encourages you to take a moment to "think before you buy."
Ethical clothing shopping frequently asked questions
Is Zara ethical?
The standards of the large clothing chain Zara do cause some concern. Good On You rates Zara's environmental impact score as "not good enough," and the same is true of its labor standards and animal welfare practices. Good On You concludes that while Zara has taken steps towards better supply chain management, it is still based on non-sustainable fashion, with a high turnover rate promising consumers the "latest fashion trends" every 13 days. There are more ethical alternatives available as a replacement to Zara.
Is ASOS ethical?
ASOS has over 850 different brands, including its own range of affordable clothing and accessories. But Good On You rates it as "not good enough" when it comes to producing ethical clothing. The labor conditions and environmental impact scores are both "not good enough," while its animal welfare policies get a rating of "it's a start." Overall, Good On You reports that ASOS has made some progress, such as taking steps to reduce carbon emissions and banning fur and other animal-based materials. But the conclusion is still that ASOS needs to improve in all areas.
Is Boohoo ethical?
In short, no. The group Ethical Consumer has highlighted the Boohoo group as among one of the biggest culprits when it comes to concerns about fast fashion. Boohoo's website often lists over 100 new items for sale each day. Here are the other issues identified about Boohoo (which includes Burton, Coast, Debenhams, Dorothy Perkins, Karen Millen, MissPap, Nasty Gal, Oasis, Pretty Little Thing, Wallis, and Warehouse):
inadequate policies about supply chains, animal welfare and animal testing  
likely tax avoidance
underpaying workers
excessive directors' pay
marketing a product as faux fur when it actually contained real fur
failing to take meaningful steps to address its climate and environmental impacts 
Is YesStyle ethical?
No, according to Sustainably Chic. YesStyle made its list of fast fashion brands to avoid for the following reasons. It doesn't disclose anything about its supply chain, including how the products on its website are made and where. It doesn't seem to be taking steps to reduce its environmental footprint and doesn't have a greenhouse gas emissions reduction target. Finally, it doesn't have a code of conduct for the brands it works with and their suppliers, so who knows how workers that make the clothing are treated. 
Ethical clothing shopping:  Conclusion
We all love the feeling of donning a new outfit, and many of us love the process of shopping for one, too. But increased awareness of the impact of our clothing purchases has resulted in a focus on ethical clothing shopping.
Consumers are starting to ask questions about how their clothing is made, the impact on the environment, and the working conditions of the people who make the products. With our guide to ethical clothing shopping and our 5 quick and smart ideas, you too can practice sustainable shopping when you decide you do need a new outfit.
Have an online order you need to find? Try Circuit Package Tracker now.