9 minute read
How to Get Next-Day Delivery on Amazon (With and Without Prime)
Many people find themselves in need of their Amazon order the very next day. Here is how to get next-day delivery on Amazon without Prime.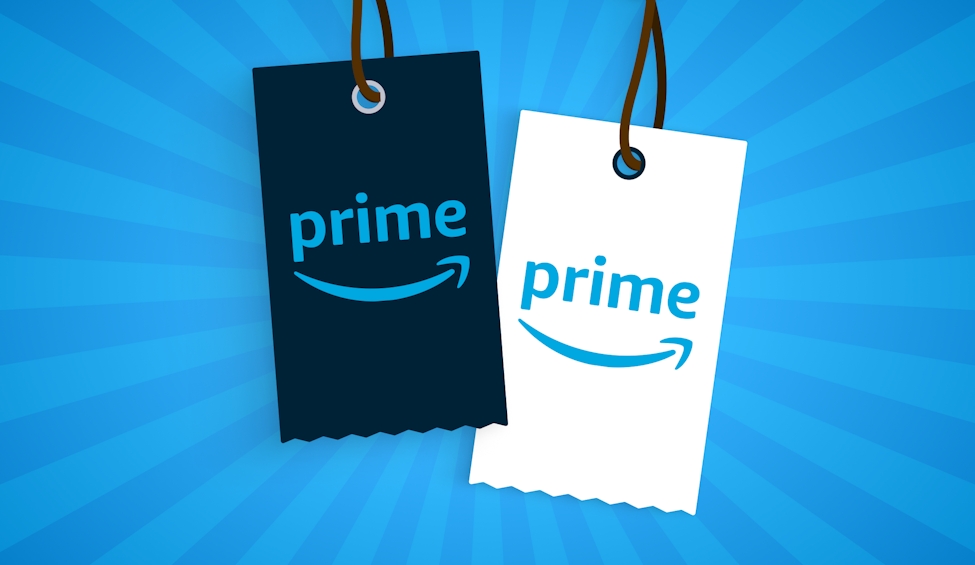 We're all used to using Amazon to order everything from a new cell phone to necessities like toilet paper.
In fact, as of June 2022, Amazon was 37.8% of the eCommerce market in the US—making it the leading online retailer by a long way.
But if you need that toilet paper ASAP, you're likely looking to figure out how to get next-day delivery on Amazon. (Or maybe you want to send a gift for a birthday, anniversary, or as a get-well gesture?)
The usual answer is an Amazon Prime membership, which has skyrocketed in popularity, expecting more than 176 million customers by 2025.
But maybe, you can't afford the monthly subscription and want to know how to get next-day delivery on Amazon without Prime. Here's how.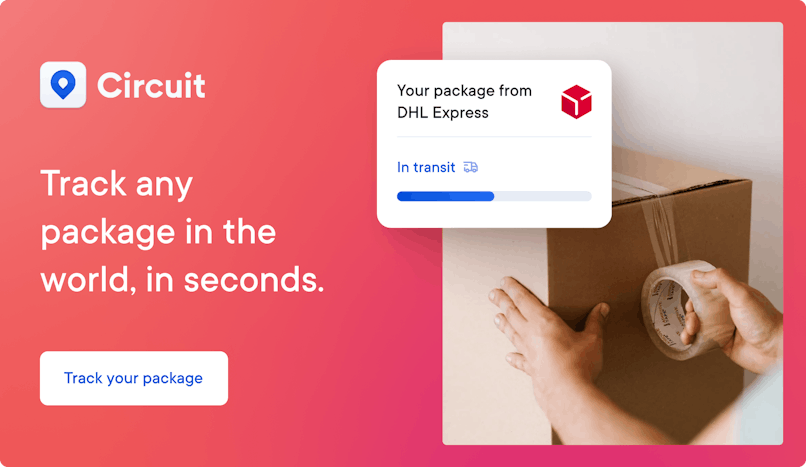 How to know if an item has next-day delivery on Amazon
Can you get next-day delivery on Amazon? The easiest way to find out is to use the next-day delivery filter:
Visit Amazon, search without signing in, or sign in to your account.
In the search bar at the top of the page, type in "Next-day delivery items."
You'll get a page full of results where you can narrow your search; or
narrow your search by adding your item, such as "Next day delivery items toilet paper."
The left-hand column will have other filters, such as brands, customer reviews, and prices.
Here are the steps with Prime:
Follow the same steps as above, adding Prime to your search. Type in "Next Day Delivery Items Prime" to find those products eligible for next-day delivery with Prime benefits.
Narrow your search by adding your item to the end of the string, such as "Next Day Delivery Items Prime toilet paper."
The left-hand column will have other filters, such as brands, customer reviews, and prices.
The difference between Prime and Amazon delivery
Amazon is an online marketplace. As such, some sellers use Amazon Logistics to pick, pack, and ship your items, and some sellers choose to do this themselves.
Even in these cases, some sellers use Amazon Prime to ship your deliveries, and others do not.
So there is no difference between Amazon Prime and Amazon delivery. It simply means that the seller has chosen Amazon to ship their orders, with or without Prime.
Plus, even if you have an Amazon Prime membership, it isn't guaranteed that the seller will ship your items for free.
Amazon shows any product with free Prime delivery on the product page and at the time you checkout.
If items in your order do not qualify for Amazon Prime, the seller will charge you a delivery fee for each one.
Then, depending on where you live, Prime delivery options include two-hour delivery, same-day delivery, next-day delivery, and more.
If you don't have Amazon Prime, you will find similar delivery options at different costs—depending on what you buy, their size, and how many.
You'll have to check on sending fees each time you place an Amazon order.
So the benefits of a Prime membership may be worth the cost if you are a frequent Amazon customer.
That's especially true if you live somewhere you qualify for all the Amazon Prime benefits, like free same-day delivery and Prime Video.
How much Amazon next-day delivery costs
When you're in a rush, you may wonder: can I pay for next-day delivery on Amazon? And if so, how much does Amazon's next-day delivery cost?
The answer is it depends. If you're not a Prime member, Amazon calculates delivery costs by adding the "Per Shipment" and the "Per Item" costs.
Plus, even if you are a Prime member, you may still have to pay for delivery.
Is delivery free on Amazon without Prime?
There are a few ways to get around paying for membership:
Bundle your purchases, meeting what Amazon calls a "minimum threshold" of items when shopping.

To take advantage, place your orders in bulk to avoid Amazon delivery charges.
Sign up for a free trial of Amazon Prime, available if you haven't been an Amazon Prime member in the last 12 months.

In this case, register for the free 30-day trial and order everything you need at once to get all the benefits as paid members, including free two-day delivery. Just remember to cancel after 30 days before Amazon charges your credit card.
How much shipping costs without Prime
When you have Amazon Prime, knowing how many delivery costs is easy, as most sellers offer free same-day or next-day delivery.
But without Prime, things can be a little more complicated as Amazon delivery costs depend on each seller, the quantity you need, and the delivery option.
Plus, Amazon calculates delivery charges when you checkout based on the number of items and the type, weight, and volume of everything in your cart.
So with millions of third-party sellers on the Amazon marketplace, each with differing shipping fees, calculating exactly how much shipping costs can be tricky.
To help, here are a few lesser-known tips on how to lower your Amazon delivery costs before you place your Amazon order without Prime.
Buy more than the "minimum threshold" of items
You may qualify for free next-day delivery on Amazon if you buy more than the "minimum threshold" of items.
In other words, Amazon offers free shipping to some destinations if you buy enough qualifying products in one order.
To try this, check the product page for "FREE Shipping." If Amazon is responsible for fulfillment, the item will likely count towards your free shipping order minimum.
Here's how the Amazon minimum quantity threshold works.
Add the minimum number of items to your shopping cart and checkout.
Check your address is suitable. 
Choose "Free shipping" and expect your order in five to eight days.
Be aware that sometimes your order may not qualify for free delivery with this strategy, as sellers don't always use Amazon to deliver their goods.
Plus, international shipping rates may increase depending on whether you choose standard, expedited, or priority courier delivery.
Here's a bonus tip.
Let's say you have already ordered something from Amazon, and because you bought that minimum threshold of items, you qualified for free delivery 🎉
In that case, you will continue to get free shipping for the next 24 hours, which is super handy if you've forgotten anything!
Amazon calls this "Extended Free Shipping," To use it, you add qualifying products to your cart and choose FREE Shipping during checkout.
Use Amazon Subscribe and Save
If you want to order Amazon essentials regularly, you can sign up for "Subscribe and Save" instead of Prime.
You pick the number of products and schedule that works, and Amazon will send you regular deliveries of those items at that time.
With Subscribe and Save, you can save up to 15% on regular deliveries of five or more products at one address. Plus, you can easily skip or cancel subscriptions.
Is Amazon Prime worth it just for the shipping?
If you like using Amazon but would rather not worry about buying a certain number of products, you might wonder, is Amazon Prime worth it? 
Those who order a lot of items from Amazon might say it is.
Prime customers get a host of other benefits with their membership, which Amazon describes as:
"sending shopping, streaming, reading, and other benefits."
One example is Amazon day delivery.
What is Amazon day delivery?
Amazon Day Delivery is a free benefit for Prime customers in which you can choose your preferred day of the week to get eligible items.
 You can usually order eligible items for Amazon day delivery up to two days before your chosen delivery day. Amazon will try to combine multiple orders in the same box whenever possible. 
To find out if you can use Amazon Day, you must find the item you want, put it in your cart, and proceed to checkout.
Then when you enter your delivery address and payment method, you will find if you can choose the Free Amazon Day Delivery option. Then, select the preferred day of the week you want to get your items.
It's important to note that not all orders are eligible for Amazon Day Delivery, including:
Prime orders fulfilled by third-party sellers
Orders with items that aren't eligible for One-Day or Two-Day Shipping
Deliveries to post office boxes
Delivery addresses outside of the mainland 48 United States.
Plus a few other exceptions.
You can also choose to make Amazon Day your preferred delivery option. Then Amazon will pre-selected it for any future orders sent by them, but your regular Prime delivery options will still be available. 
Here are more Prime benefits:
Prime Video, which offers unlimited streaming of movies and TV episodes. Pay a bit extra and get Amazon Channels (a supplemental membership), which offers shows and movies from HBO, SHOWTIME, and STARZ channels. 
Amazon Music Prime has unlimited, ad-free access to hundreds of Prime Playlists and more than two million songs.
Prime Gaming, with free games, in-game content, and a free channel subscription on Twitch tv every month.
Exclusive savings at Whole Foods Market, including two-hour delivery in chosen cities.
Prime Reading, where you can borrow books, magazines, and more and read them on your Fire tablet, Kindle e-reader, or Kindle reading apps for iOS and Android. 
Another supplemental membership is the Grubhub option, in which you can redeem a free one-year Grubhub+ membership.

Grubhub+ includes unlimited $0 delivery fees on orders over $12 and exclusive perks and rewards like free food and order discounts.
Finally, another way to save without paying for a Prime membership is to use Amazon discount codes. 
How to get next-day delivery on Amazon without Prime
So how do you get next-day delivery on Amazon if you don't want to pay for a Prime membership?
Along with adding a minimum quantity of qualifying products to your basket, you can also search for next-day delivery on Amazon.
Add an item "Proceed to checkout," and choose your delivery address to determine how much Amazon next-day delivery will cost.
Then choose the shipping speed and payment method.
Your total shipping and handling cost and estimated delivery date will appear under your "Order Summary."
Amazon also offers a guaranteed delivery option on some products.
For this, choose "Guaranteed shipping" on checkout, and Amazon will show your guaranteed delivery date on the final page before you place the order. 
Otherwise, here are the options for sending with Amazon.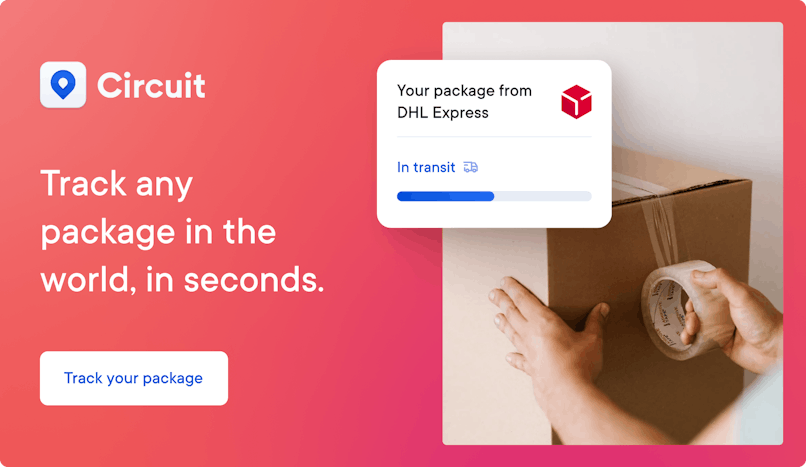 Amazon one-day delivery without Prime
Prime Members will get free same-day delivery in some locations. Non-Prime members will pay up to $12.99 per order.
If Amazon does not have a delivery window for delivery that day, you can expect it on the next day (known as one-day delivery). 
Amazon next-day delivery without Prime
Without Amazon Prime, overnight shipping can impact next-day deliveries.
Depending on the destination, Amazon may be unable to deliver on the weekend, which could impact next-day delivery time by two days, not including Saturday or Sunday.
Let's say you want to get next-day delivery on Amazon for a specific product. You can use a filter to find out. Search for your item, then on the left of the page, narrow down the delivery day by clicking "Get it by tomorrow." Amazon will only show the list of products they can deliver in one day. 
Prime Now: Amazon 2-hour delivery
Prime Now is the Amazon service that offers grocery delivery in two hours and is only available in selected locations and with Prime membership. 
Amazon Next Day delivery cut-off times
Certain metro areas across the United States can get next-day delivery with an Amazon Prime membership.
To qualify for Prime Free Same-Day Delivery, members must place orders before the Same-Day Delivery order cutoff time.
Use the "order within" countdown timer on Amazon, which shows the window of time to place your order to get it by the date shown. 
If the delivery date is suddenly unavailable, it's because of changes in inventory or delivery capacity before you have finished placing your order.
You will always get a confirmed delivery date in your order confirmation email from Amazon Prime.
It would help to choose Same-Day when you checkout and be sure your residential address has an eligible ZIP Code.
If you fit those guidelines, your order should qualify for Prime-free same-day delivery.
If you don't have Prime, you'll have to watch when you order and check out to find what delivery options are available for your order.
Amazon next-day delivery FAQs
How fast Is Amazon Same Day delivery?
If your address is eligible for Amazon same-day delivery, check when you order to find the delivery window.
Watch for the "order within" countdown timer, which shows the window of time you have available to place your order to get it by the date shown.
Most orders made between midnight and 5 am will arrive that morning, and charges made in the morning will arrive in the afternoon. If you miss the window, the order arrives the next day.
Can I pay for next-day delivery on Amazon?
Yes. If your address is eligible, non-Prime members can pay at the cost of up to $12.99 per order.
How do I change my delivery speed on Amazon?
You choose your delivery speed on Amazon when you place your order, checkout, and pay. But you can change your scheduled delivery date and time on orders that Amazon hasn't sent yet.
To do this, go to "Your Orders" in your Amazon account, and use "Change Shipping Speed."
Then pick another date and time. You cannot change your scheduled delivery date if Amazon has already sent your order.
TLDR; Next-day delivery on Amazon
Ordering from Amazon has become a convenience enjoyed by millions. When you need an order fast, you can opt for next-day delivery on Amazon, with or without a Prime membership.
If you decide to pay for Prime membership, or you've ordered a package and got next-day delivery with one of our smart tips, you want to know where your package is and when it will arrive.
Pssst! Circuit Package Tracker can help you track any package with almost any delivery service, including Amazon.