6 minute read
How to Get Amazon Discount Codes: 5 Offer Sites You Must Try
Amazon offers many deals, but it's not always easy to find them. Here are five sites that will help you find Amazon discounts and coupons.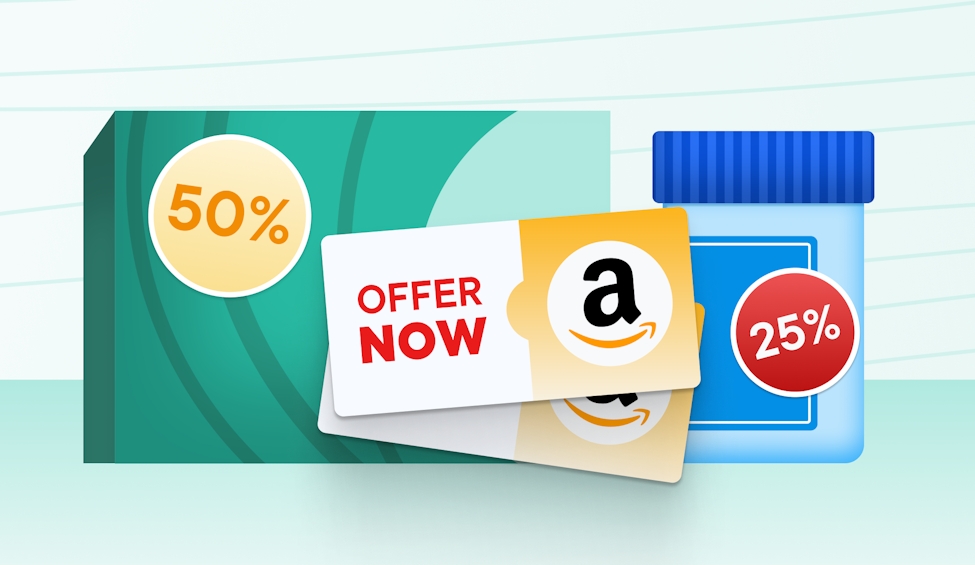 All shoppers like looking for deals, and online shoppers are no different. If you buy on Amazon, you can save money if you know how to get Amazon discount codes.
The funny thing is, that codes are a benefit to sellers, too, since they can improve their sales rankings on the online shopping site.
So it's a win-win for you to get online and get saving. Let's dig into the best ways for you to save, with a look at how to get Amazon discount codes and 5 offer sites you must try.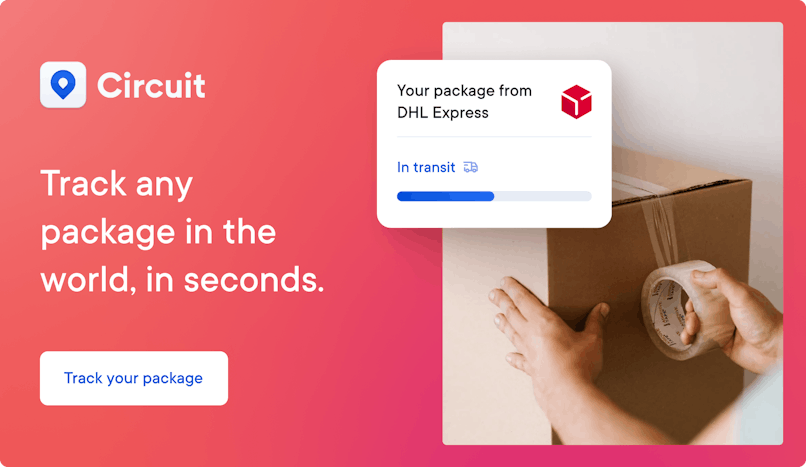 Amazon Discount Codes
Do Amazon discount codes exist? You bet! Not everyone knows about Amazon discount codes, but they should! Amazon promo codes are a combination of letters and numbers that you enter into a promo code box before you check out your item.
Promo codes and other discounts are available on Amazon and other savings and coupon sites. Unlike paper coupons, there's no clipping involved, and you can use them instantly. 
Here are some facts:
Amazon coupons can offer a dollar amount discount or a percentage off and are relatively easy to redeem. 
Amazon coupons are a bit different than promo codes, which are typically found on product detail pages. Coupons are something shoppers can discover separate from product details. 
Sellers are also actively using coupons and discount codes. Many online guides are available to those who sell on Amazon, explaining the benefits of having Amazon discount codes. 
Sellers are encouraged to use Amazon coupons and promo codes for a number of reasons:
They get access to placement areas on Amazon, making them more visible to buyers.
They can use the Advanced Filter Mechanism, which shows products to buyers who have made a purchase or viewed products; this means there's a better chance of the seller's products reaching the buyers.
There's a better chance viewers will turn into buyers! Promoting products with a discount can help increase sales.
Sellers may see an increase in traffic from other sites.  
This is all good news for buyers. In an ever-competitive online market, sellers are more aggressively promoting their products. That means more opportunity for savings for those buyers who know how to get Amazon promo codes, use coupons, and find the right offer sites.
Steps to get an Amazon discount code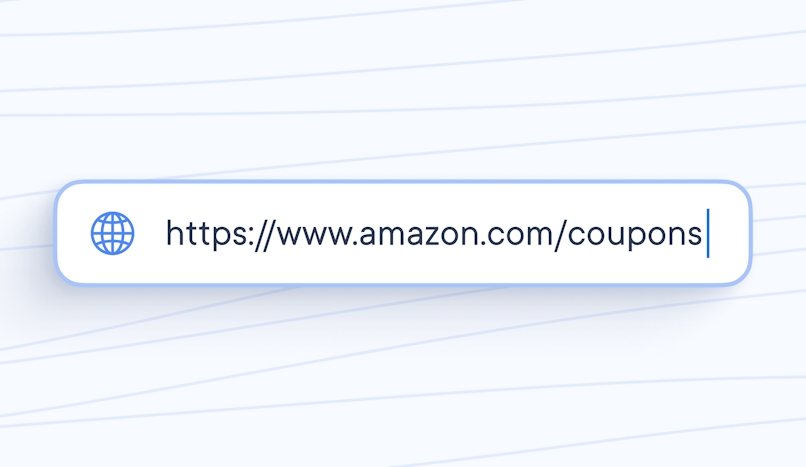 Here's how to get promo codes, deals and coupons for Amazon and save money:
Use your computer or mobile browser to go to www.amazon.com
Sign in to your Amazon account, which takes you back to the main page.
On the menu bar, click TODAY'S DEALS. This opens all the deals currently running on Amazon. On mobile, the menu with the three lines that look like a little book (☰) has TODAY'S DEALS. 
Look for the limited time offers first, as you won't need a discount code to take advantage of these savings. They are found on the Lightning Deals and Gold Box areas on the first page. 
The menu bar also has a COUPONS button, or you can type in www.amazon.com/Coupons
This section requires a browser, not the mobile app. Coupons are available in all the categories, like Health and Personal Care, so you simply browse through until you find a coupon for a product you want to buy. There's also a section called "Your Coupons" with recently clipped coupons, as well as Popular Coupons organized by Most Popular, Subscribe & Save and Prime-exclusive for those with Prime Memberships.
You don't actually CLIP the coupon, you CLICK the coupon. Any coupon you select will be applied to the item when you checkout, if you follow the requirements of the coupon. You can't expect to save with a coupon for an item you don't actually buy.
You can also view the coupon, which might open other products that the coupon covers. It might cover other products in that brand, for instance.
When you get to the checkout process, you can see that the discount is applied. If you don't see the coupon, perhaps you didn't complete the requirements to access the savings. Maybe the coupon was for a different size than you chose, for instance. 
Check to make sure the coupon isn't time-sensitive, or you may lose the bargain. It's worth checking out relatively soon after "clipping" the coupon to make sure you take advantage of the savings.
Check back to the coupon page often since they change frequently.
Other Ways How to Find Amazon Discount Codes
There are other ways to save on Amazon. The Amazon mobile app often features Today's Deals. Shoppers often wonder how do I get 50 percent off Amazon? You can look for those deals when conducting a search.
Here's how.
Once you search and find the product you want on Amazon, add the following to the end of the search link:
&pct-off=50-
You can use it for any percentage discount you want, by simply changing the number. Or insert a range to see a variety of sales. 
You can also use a Google search to figure out how to find hidden Amazon promo codes.
Simply enter:
site:www.amazon.com code at checkout 
Or be specific by item:
site:www.amazon.com code at checkout bicycles
You can also check Amazon Warehouse Deals for products at lower prices. Sometimes there are Amazon promotional codes attached to specific items. These often expire quickly, so if you find a promo code, enter the alpha-numeric code at checkout to save.
5 legit Amazon offer sites to try
Another way how to get discount codes for Amazon is by using external sites that offer deals on purchases made on Amazon. Sellers get exposure to their products, and buyers save money.
The sites work in different ways. In order to get a discount, some of them will give you a coupon code to use at checkout. Others offer rebates, where you pay full price and receive the rebate later.
It's important to know that sellers cannot offer you a low price in exchange for a product review. If you're asked that, the seller is violating Amazon's terms of service. It's also worth noting that sometimes coupons lapse or expire, so look for those sites that have recently verified a coupon you want.
This huge coupon site with a large number of users offers savings in every possible area. To get Amazon discount codes, go to the search bar and type in Amazon. Coupons will have a success rate and user comments. It will also show the last time the coupon was verified. 
Search by keyword or look at offers by several categories: product type, price, size of the discount. It's an active site with a lot of buyers and sellers, making it worth checking out.
There are two ways to save with RebateKey: in the section with coupons, and the section with rebates. Look through the offers, or sort them by lowest price, for instance, or highest rebate. If you use the rebate section, you pay the full price on Amazon and then return to RebateKey to enter the order code provided by Amazon. Then RebateKey sends you a rebate check.
This community-driven site doesn't always have a large number of coupons, but users are always sharing the good deals they find. When members find a coupon or a promo code, they upload them so they can be used. 
This site is for those who want only rebates. There won't be any coupons here, but once you set up a Rebaid account, you can look for rebates anywhere up to 100 percent off. You'll have to pay full price, then Amazon gives you an order ID that you enter into Rebaid and wait for the rebate. 
How to get Amazon discount codes: frequently asked questions
How much does it cost to use coupons?
It doesn't cost buyers anything to use coupons. Sellers, however, have to pay 60 cents USD to Amazon every time a buyer claims a coupon. That's in addition to losing the amount of the savings offered to buyers.
How do I claim $10 on Amazon?
Amazon sometimes has promotions where it offers $10 off. For instance, during Prime Day they offered a $10 credit to Prime members who spent at least $10 on items from certain small businesses. Another time they provided a $10 credit to Amazon Prime customers who spent $75 or more on qualifying products from a Holiday Toy List that were sold and shipped by Amazon.
Does Amazon do student discount?
Amazon has a program called Prime Student, a membership program for those enrolled in higher education. Users get Amazon Prime benefits for a trial period of six months. After that, students are eligible to receive a discount on Amazon Prime. This includes Prime benefits as well as student-exclusive deals and discounts.  
Where can I buy discounted Amazon gift cards?
Some user forums warn buyers about getting gift cards at a discount. But there are sites like GameFlip that offer discounted Amazon gift cards. 
How do I get 50 percent off Amazon?
Once you have found a product on Amazon that you want to purchase, add the following to the end of the search link: &pct-off=50-
The number 50 can be changed to any number to find discounts. Enter 90 to find items 90 percent off. 
How to get Amazon discount codes: conclusion
Online shopping continues to grow, and so does the popularity of Amazon. In fact, it's the leading e-retailer in the United States and enjoyed net sales close to $400 billion USD in 2020.
If you shop on Amazon, then it's worth taking advantage of Amazon discount codes, coupons and offer sites to save money while you shop. And if you're wondering where your online shopping package is and when it will arrive, the Circuit Package Tracker can help. Try it out today.