8 minute read
11 Smart Get Well Delivery Ideas To Make Them Smile
Sometimes it can be hard to think of a great get well gesture—but you just need to know where to look! Here's 11 smart ideas for every recipient.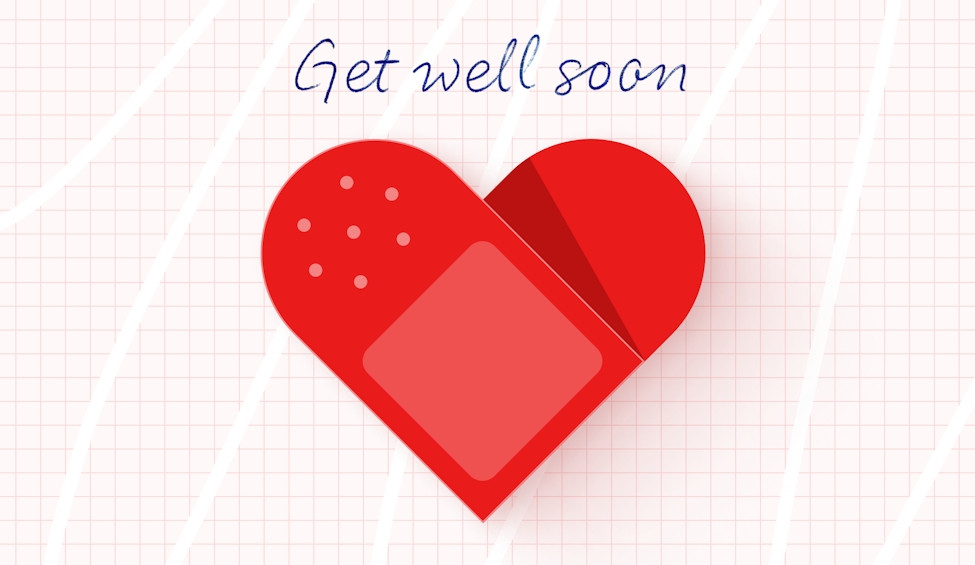 There's nothing worse than being sick—and nothing better than a get well package to feel better.
But what do you send someone to get well? 
The easy answer is to send a bouquet. But you can't gift that to someone allergic to flowers. (Besides, some people hate them!)
So, what's one to do?
While there will always be tough people to buy for, some proven get well delivery ideas will always make them smile.
By using these 11 smart ideas, you'll improve your chance of buying them something they'll love that won't just end up in the trash.
What to put in a get well package
Whether you're the kind of person who likes to assemble your own care package, or you want a ready-to-mail basket for your sick friend or family member, it's not always easy to know what to put in a get well package.
Sure, you can go online and have someone else craft your hamper, but maybe you want to include your own get well package ideas, specific to your recipient.
After all, you know your friend or family member best, so you know what combination would work for a package. All you need are some get well soon delivery ideas.
Get well food delivery ideas
Unless the person's ill, has dietary restrictions, or cannot eat something specific, food is always a welcome gift.
Get well food delivery ideas are among the most popular packages that say "I am thinking of you."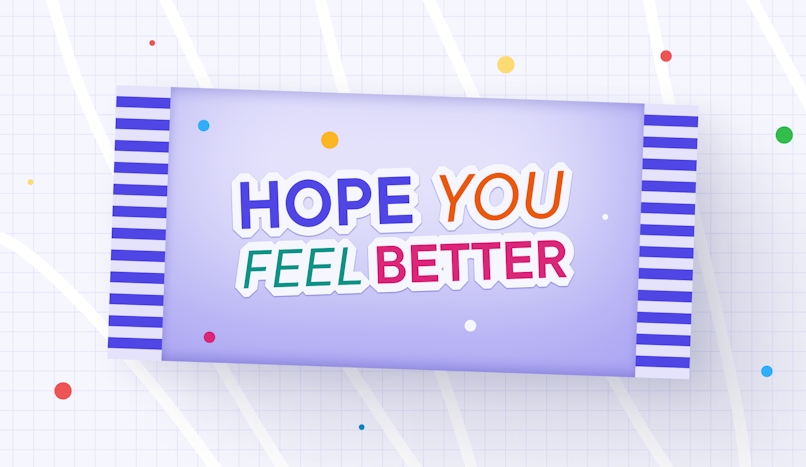 #1 Get well cookie gift box
Who doesn't like cookies?
This is one you can put together yourself or visit a gourmet bakery and ask to assemble an assorted mix of various cookies.
That's assuming the patient can eat the ingredients in the cookies. You can also shop for diet-specific cookies, like zero sugar or gluten-free options. 
#2 Get well gift baskets
How about a gift basket with a variety of food items?
That can include cookies, snacks, chocolate, and other treats that aren't available in the hospital or when stuck at home. 
If your friend follows a specific regime, such as a vegan or gluten-free diet, put together a basket of snacks tailored to them, and they will appreciate your extra effort.  
#3 Afternoon tea hamper
If your friend or loved one is a tea drinker, then assemble a hamper to give them a unique tea experience.
Besides including a collection of different types of tea, including herbal blends, you can add a special cup, a tea infuser, and a sweetener if necessary.
Be sure to add a tea that helps with relaxation and rest, like chamomile, or a tea specific to their ailment, like slippery elm or licorice root for someone suffering from a sore throat.
#4 Send a meal
If your patient is home alone, or you have a friend who is looking after an ill loved one, then sending a meal is a great idea. 
Here's how.
You can send a meal with DoorDash or GrubHub if you know a favorite local restaurant.
If you know your friend's favorite dish, you can cook it and deliver it. Or, if your sick friend has a big family, you can cater a meal to take the load off and create a special evening for the entire household. This can be especially valuable to someone ill and with kids at home.
Get well delivery gift ideas
While food is popular, there are times you can't send food, or you'd like a different variety of get well delivery ideas.  Some top choices say "I am thinking about you."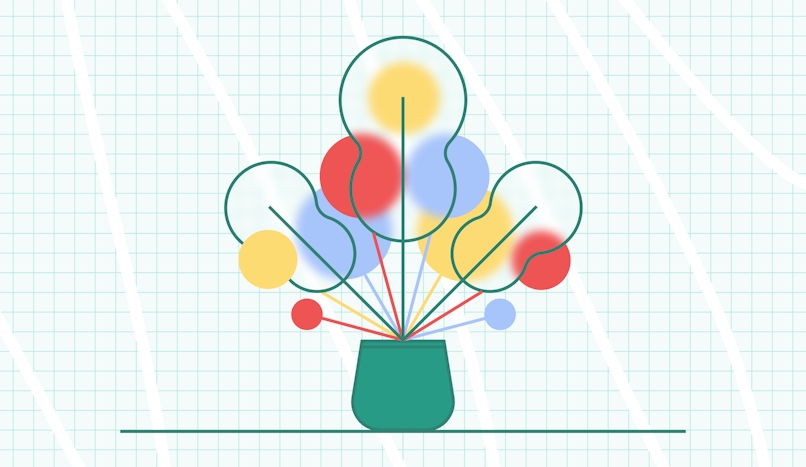 What list of delivery ideas to make them smile would be complete without flowers?
Flowers are among the most common delivery items, evoking images of lovers sending red roses on Valentine's Day.
The Society of American Florists reports that 65% of people in the United States feel special when receiving flowers.
So they're sure to leave a warm glow.
But flowers are also a special gift for those who are ill or in the hospital. Here are some ideas for sending flowers in a get well package:
White roses, symbolize rebirth and new beginnings, and yellow roses, which represent friendship, happiness, and joy.
Tulips, are ideal for a hospital setting, for somebody who has allergies, or for a friend who is sensitive to smells. Tulips are not your typical heavily scented flower, available in lively colors but without an overpowering fragrance. 
The bird of paradise or crane flower is sure to add color and splendor to any room. Combining three bright orange petals and three blue petals fused together, the bird of paradise stands for joyfulness, anticipation, love, thoughtfulness, and having a good perspective on life.
Or, choose a variety in a flower bouquet.
Add brightness and variety to a dull hospital room with a vibrant bouquet that brings together various flowers of your loved one's favorite color, or different colors of the same flower. Mix and match as you please.
Some florists will tell you not to overthink. Chances are your recipient will be so touched by your thoughtfulness that they won't judge what you picked.
#6 Get well gift set
What goes in a get well basket after surgery?
How about building a package that will help the patient pass the time, whether they are in the hospital or at home?
If you're a close friend, a sibling, a parent or a child, you will likely know exactly what to put in a get well package. 
Here are some ideas:
Crossword puzzles or sudoku puzzle books, depending whether the recipient likes word games or number games
A journal and a pen, since keeping a journal has been shown to manage anxiety, reduce stress and help cope with depression
Coloring books, even for adults, as coloring helps relax the fear center of your brain
Best-seller books, or those by their favorite author
A digital photo frame loaded with pictures of the kids or grandkids
A one-month subscription to a video streaming service, to pass the time
A snuggly blanket
A deck of playing cards
A stress ball
Favorite magazines or a subscription
Another option is to offer something that the patient won't be able to do themselves. Add a gift certificate for a house cleaning or yard work company, or offer to do the work yourself. Include a certificate to have their hair done by a mobile stylist if that's an option.
If the patient can have visitors, offer the gift of visiting with a furry friend since interacting with animals has been shown to decrease levels of the stress hormone cortisol, lower blood pressure, reduce loneliness, boost mood and increase feelings of social support.
#7 Get well soon hamper
What do you send someone to get well?
Another option is to assemble your own hamper with items that will specifically help the sick person get over their certain illness. 
Here are a few ideas.
A basket for someone with a cold or the flu could include:
Cold and flu medications
Cough drops
Ready-to-make chicken soup and crackers
Fuzzy socks or slippers
An eye compress
What if the patient has an illness other than a cold? How about a spa-inspired basket so they can pamper themselves while stuck at home? 
Package together a bath bomb or soak a scented candle and a new bathrobe that evokes images of a day at the spa.
There are even fragrant shower bombs, which serve as an alternative to bath bombs, giving relaxation in the shower.
Another option is an aromatherapy diffuser with scented essential oils.
Some include ambient lighting, allowing for soft and relaxing sensations as the person recuperates. It will also be appreciated when the patient is recovered. 
#8 Balloon bouquet
Flowers aren't accepted everywhere—some hospitals, for instance, won't want the fragrance of a bouquet in a recovery room.
That's when another type of bouquet will do the trick: a cheery, helium-filled balloon bouquet.
As long as the hospital accepts mylar balloons, you'll have an endless selection from which to choose. There are smiley faces, animals, unicorns and of course, get well messages on balloons. 
For the patient who doesn't like flowers or for a unique message that's still bright and cheerful, a balloon bouquet is an ideal get well delivery.
Get well delivery ideas for a man 
Flowers, a  tea basket or a bath-bomb-filled spa hamper may seem ideal get well delivery ideas for some people..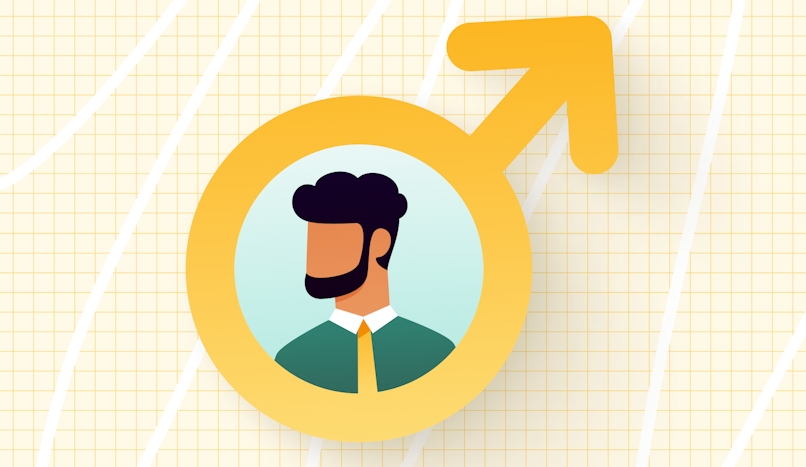 But what do you buy a man as a get well gift?
Even if you're in a romantic relationship with the sick guy, you're likely asking what you can send a man instead of flowers?
Here are some ideas for men's gift ideas:
#9 Get well chocolate bouquet 
Instead of flowers, how about sending your loved one, son, brother, or guy friend a different kind of bouquet?
What do guys want when they are sick? Chocolate, of course!
Some companies will put together a chocolate bouquet featuring different kinds of chocolate made to look like a flower bouquet.
Some are as simple as Hershey Kisses glued to a stick, while others can include chocolate-dipped fruit. You can even make your own if you like DIY projects.
#10 Food delivery gift card
There's an old saying that "the way to a man's heart is through his stomach." Whether or not that's true, we all have to eat, even when we're sick.
So a great option for a man under the weather is a food delivery gift card. This allows the patient to choose whatever he wants to eat and have it delivered. 
He could also use the delivery card to buy groceries. He could go online or use an app and have food delivered, as well as cold and flu remedies such as paracetamol (Tylenol) or cough syrup. 
#11 Wellness gift box 
Women may appreciate a spa basket, but men like to look after themselves too, so a wellness gift box is another parcel that guys may want when they are sick.
The hamper could include get well items like cold medications (see #7), or a journal (like in #6).
It could also bundle together men's wellness items like facial treatments, beard care, a new electric shaver or some immune supporting medication like a daily multivitamin and mineral supplement. 
Get well delivery ideas FAQs
What goes in a get well care package?
There are different packages you can send that say "Get Well Soon," Assemble your own get well packagewith items you know the patient will appreciate, like gluten-free snacks or a book of crossword puzzles.
You can include cold and flu medication or chicken soup packages. A gift card for food delivery or the offer to help with household chores is always welcome. And a hand-written note will always be cherished.
What do you send someone to get well?
Some of the most popular items to send as a get well delivery include flowers, a balloon bouquet, a hand-written card, or an assembled basket with various goodies.
 What goes in a get well basket after surgery?
Items to help the patient pass the time in recovery are ideal for putting in a get well basket. Books, puzzles, games, movies, and music are all possibilities to help the sick person recuperate.
What can you send a man instead of flowers? What do guys want when they are sick?
A different bouquet is appropriate for a man, such as a chocolate bouquet or chocolate-dipped fruit. Men would appreciate help with yard work or a gift card for food delivery.
Another option is a get well basket with items curated specifically for him, like beard care, a massage gift certificate, or a new shaver.
Get well delivery ideas conclusion
When someone you know is ill, you want to reach out to let them know you care. Sending a "get well soon" message with a card is always an option.
But there are plenty of get well delivery ideas that will make your friend or loved one smile. Our list of 11 smart get well delivery ideas should give the inspiration you need.   
If you're wondering whether your get well delivery has made it to its destination, you can download the free Circuit package tracker app to follow your package on its entire journey.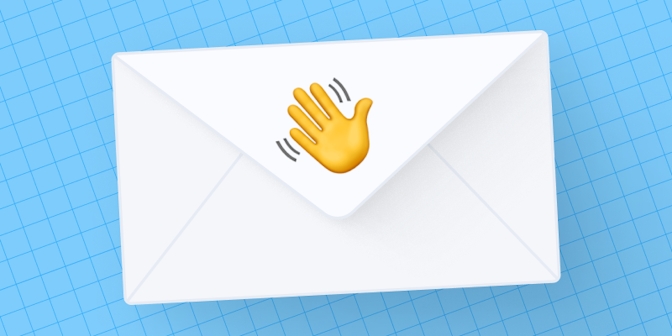 You made it this far!
Chances are you'll love our other stuff too. Get our newsletter for the latest on all things delivery.