6 minute read
What Is Delivery as a Service, and Is It Right for You?
Using a delivery as a service provider can be effective for some businesses. Discover whether it's the right choice for your business!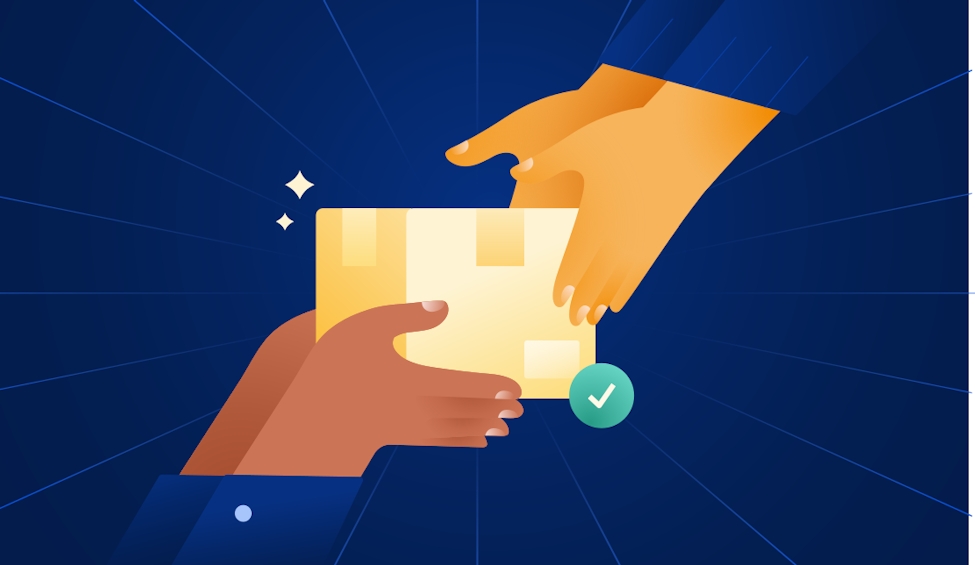 Circuit for Teams is the best way to make sure your products get delivered to their destination efficiently and on time, cutting your costs by 20% and keeping your customers happy.
Delivery as a service (DaaS) is a modern solution to an age-old business challenge: getting products from your business to the customer in a cost-effective, quick, and efficient way.
You've likely had the convenience of having something like a household item or favorite meal delivered to your home. That's a prime example of delivery as a service, which became super popular thanks to the pandemic.
Today, it's key to modern business.
In this article, I'll break down delivery as a service and help you understand how it works. Then, I'll talk about when it makes sense to use DaaS and when to opt for in-house delivery management. Let's go!
Key takeaways
Delivery as a service works by picking up products from a business and delivering them directly to the customer.
DaaS is flexible, scalable, and gives you more time to focus on other important areas of business. However, becoming dependent on the service provider comes at an extra cost.
Businesses may choose DaaS if they're an eCommerce, food, or large business that needs to reach a wider customer base.
To maintain complete control over the delivery process and customer experience, you might opt for in-house delivery instead.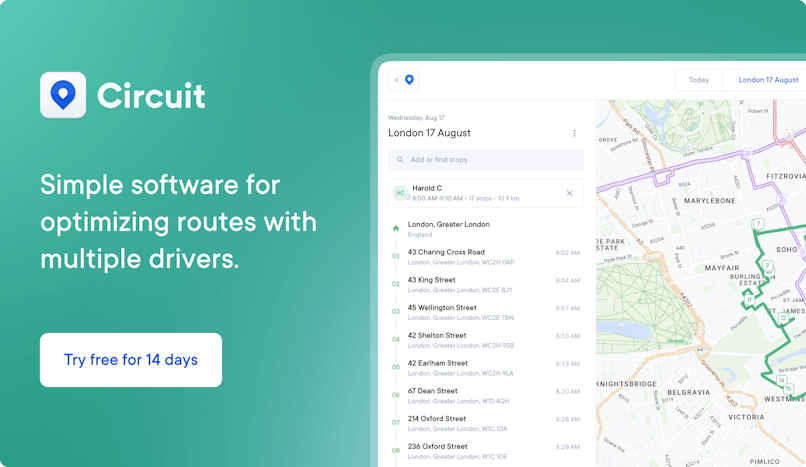 How does delivery as a service work?
At its core, DaaS providers work as the intermediary between businesses and their customers. 
Think of it like this: you're running a restaurant, and you have a customer who wants to enjoy your food in the comfort of their own home. A delivery service provider will hop in and pick up the ordered meal from your restaurant and drop it right at the customer's doorstep.  
This isn't exclusive to food delivery, of course. Whether you're an eCommerce business or a local bookstore,  it's the same basic idea: You have a product that needs to get to your customer. 
A delivery as a service example 
You can't talk about delivery as a service without mentioning Amazon. 
Amazon's scale is nothing short of remarkable. Their logistical operations are so extensive they involve an army of delivery service providers and drivers to manage the huge volume of deliveries that happen daily. 
But that's just the backbone of their operations. The real strength lies in their on-demand delivery. 
Through Amazon Prime, the company offers next-day delivery and even same-day delivery on thousands of products. This adds tons of value to the customer experience, making shopping quick, hassle-free, and extremely convenient. 
The tracking capabilities that Amazon provides allow customers to know exactly when their package will arrive in real time. Customers don't just know when it's "out for delivery" — they can also see how many stops the delivery driver has before reaching their location.
Through these practices, Amazon has seriously elevated the standard for delivery as a service.
Why is delivery as a service so popular? 
With today's popular on-demand delivery, it's no longer a question of "how," but "how fast."
The rise of DaaS providers like DoorDash and Uber Eats mirrors the demand for these services. It's all about making sure that the last-mile delivery — the final step of the supply chain where the item reaches the customer — is as efficient and optimized as possible. 
But aside from optimization, this business model also gives special importance to the overall customer experience. It's not just about getting the product from point A to point B; it's about making sure customers get their items exactly when and where they expect to. 
These critical aspects of the delivery process are more important than ever to customers today.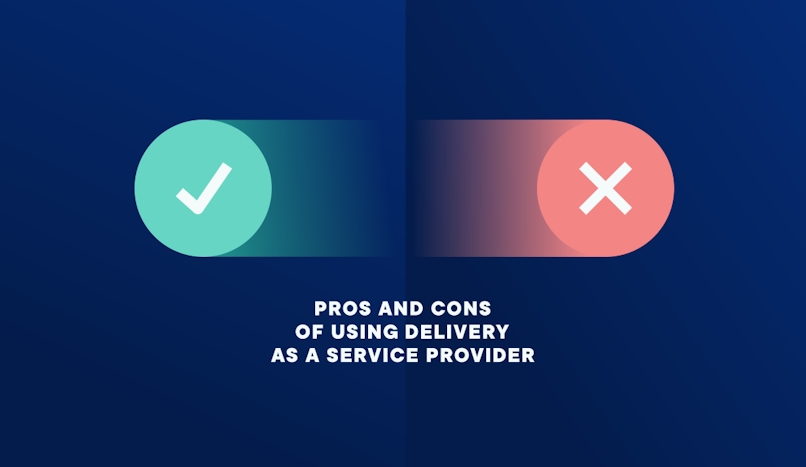 Pros and cons of using a delivery as a service provider
Now, I'll cover the advantages and potential drawbacks of using DaaS. 
While it sounds like it could certainly be a powerful tool for many businesses, you'll want to consider both sides of the coin. Does this model align with your delivery needs and objectives?
Pros of delivery as a service 
Convenience for customers: Everyone loves a good doorstep delivery. It saves your clients from having to travel, making shopping from you more appealing.
Expanded reach: With a delivery service, your business isn't limited to local delivery or walk-ins. You can cater to clients located almost anywhere and rake in more new customers.
More time and focus: When you outsource deliveries, your team can dedicate more energy to other, more demanding tasks — your service provider will be the one laser-focused on delivering the goods!
Operational efficiency: Using a delivery service means smoother operations. No more confusing delivery schedules or mix-ups.
Flexible and scalable: Whether it's the holiday season rush or a slow month, delivery services can adjust to your business needs. More orders? More drivers. Fewer orders? Fewer drivers. And outsourcing means someone else manages the change.
Cons of delivery as a service 
Extra costs: Hiring a delivery service might mean extra costs for your business. Those delivery fees can add up, so you'll have to do a little number-crunching.
Less control: When you outsource, you have less control. That means the delivery experience is largely out of your hands.
Risk of delivery mistakes: Late deliveries and damaged goods can harm customer satisfaction and hurt your reputation. Unfortunately, it's almost unavoidable that mishaps will happen now and then when delivery is in the mix — especially when you have a third party do it for you.
Dependence on the service provider: If your delivery provider faces issues, it could impact your operations. Their hiccups quickly become your headaches.
When does it make sense to use a delivery as a service provider?
Now that we've looked at the facts (the good and the bad), let's figure out when it makes sense for your business to use delivery as a service.
First and foremost, it's a great fit if you're running an eCommerce business. 
Whether you're selling books, clothing, electronics, or grandma's secret recipe cookies, offering delivery for online purchases is simply good for business. Customers love the convenience, and it does wonders for your sales!
Then, there's the food industry. 
Restaurants and cafes can benefit massively from delivery. Home-delivered meals are more popular than ever, and partnering with a delivery service can dramatically increase your reach.
Consider your business's size, too; If your business is growing fast, managing a delivery fleet can become a complex task. Hiring a professional delivery service can help take the logistical load off your shoulders. 
Also, offering delivery is a brilliant move if your product is bulky or hard to transport. For instance, if you're selling furniture, providing a delivery service saves you and your customers a trip and having to play vehicle Tetris.
And if your focus is on improving the customer experience (as it should be!), adding on a delivery service can boost it significantly. Customers can purchase your products and get them straight to their homes in just a few clicks or taps.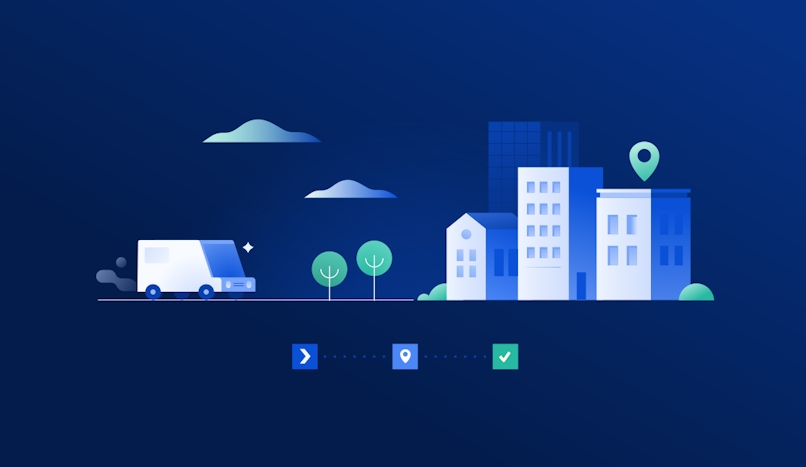 When does it make sense to manage your deliveries in-house?
As fruitful as delivery as a service may seem, it's not the right answer for every business. Sometimes, keeping your deliveries in-house makes more sense. 
But when, exactly?
If you're running a small business with a tight-knit customer base, then handling your deliveries on your own often adds a personal touch. Your customers will appreciate the familiar faces and the friendly chat at the door.
Budget constraints might be another reason to skip the DaaS route. If you're just starting out or running a startup with small profit margins, managing deliveries in-house can save you some cash. 
Some businesses might even have specialized delivery requirements beyond simply transporting goods. 
Maybe you're a catering service that needs to set up at the delivery location or a florist arranging bouquets on-site. In these cases, you'll want an in-house delivery team with the right skill set.
Also, if you like to stay in full control, managing your deliveries in-house means having a firm grip on the whole process. This can mean tailor-making the delivery experience to reflect your brand.
Managing deliveries on your own can be stressful, but it doesn't have to be. 
Streamline your delivery process with Circuit for Teams  
Circuit for Teams is a powerful route optimization and delivery management automation platform designed to streamline your in-house delivery processes. It helps coordinate, track, and optimize your deliveries for a superior customer service experience.
If you want to serve a wide customer base or add convenience for your customers, delivery as a service could be a smart move. But in-house deliveries might be the way to go for smaller businesses, those with specific needs, or if you're just starting out and conscious of costs.
Whether you choose DaaS or manage deliveries in-house, it's all about exceeding customer expectations. And in a world where immediate gratification is the norm, that means getting fast deliveries straight to their doorstep.
Are you ready to simplify your delivery process? Try Circuit for Teams today!