6 minute read
B2B Last-Mile Delivery: Challenges and Solutions
B2B last-mile deliveries pose unique challenges for businesses. Discover the top solutions to master this process and save time and money!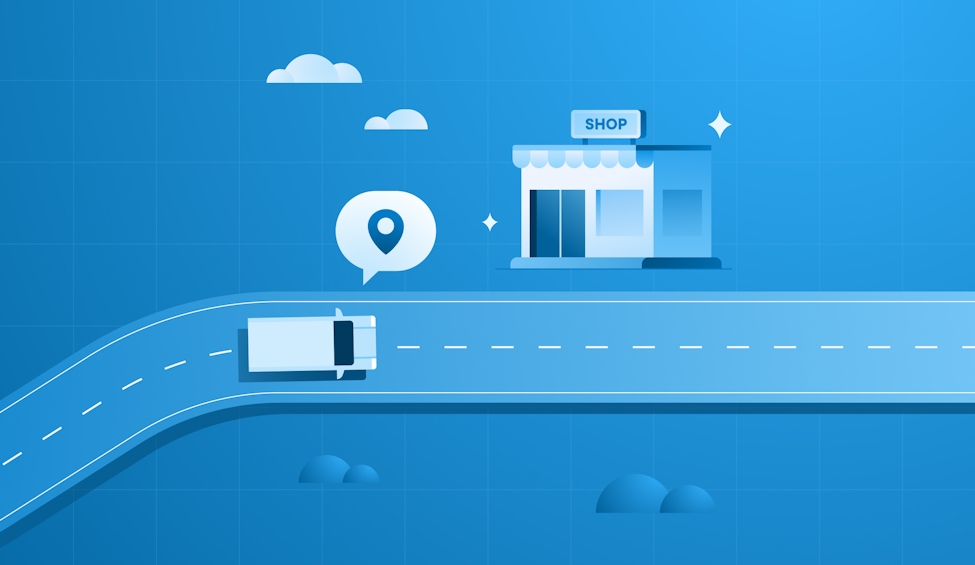 Streamlining your B2B last-mile delivery process with Circuit for Teams can help simplify your operations and improve your delivery performance.
Business-to-business (B2B) last-mile delivery is the part of the supply chain process where products transport from a warehouse or fulfillment center directly to the brick-and-mortar stores or businesses that place orders for them.
In simple terms, it's the last leg of getting goods into the hands of the businesses that need them.
With eCommerce booming and consumer demand bouncing back after the shock of the pandemic, it's no wonder this particular aspect has caught everyone's attention. Every B2B company knows last-mile delivery is an important part of the supply chain, but it's also a potentially expensive one that comes with its fair share of challenges.
In this post, I'll explain the primary hurdles that come with B2B last-mile delivery services and explore some effective solutions that can help you deliver your products on time and in great condition.
Key takeaways
B2B last-mile delivery (or final-mile delivery) is all about getting the goods from the warehouse to the end customers that ordered them. It's that important final step in the supply chain.
Last-mile delivery challenges include making deliveries on time, keeping costs down, making sure your products stay in top-notch condition, and being transparent throughout the process.
Route optimization software is a must for any B2B company, and you'll want software loaded with useful features like real-time tracking and data-driven insights to improve delivery efficiency.
Telematics (a blend of telecommunications and informatics) lets you keep an eye on driver behavior and even save money on fuel.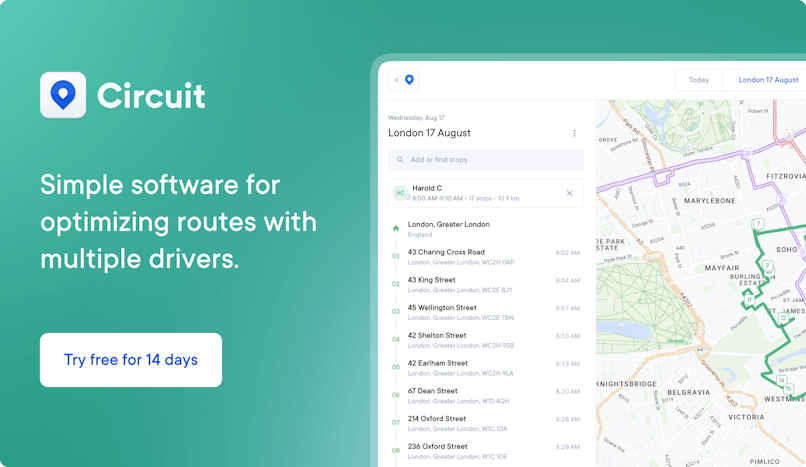 What are the primary challenges of B2B last-mile delivery?
It's no secret that the landscape of B2B last-mile delivery has shifted. But as with any process, challenges still exist. You might think that advancements in technology and logistics have made things easier than ever. 
Not so fast. 
It's estimated that last-mile delivery makes up 53 percent of shipping costs — and with customers less willing to shell out for shipping these days, you have to pay for most of it.
Let's delve into some of the biggest last-mile delivery pain points for the B2B market and figure out how to tackle them.
Lack of route optimization technology 
Without access to the right technology to optimize your delivery routes, things can get messy fast.
Imagine a scenario where your drivers must make multiple deliveries but don't have a well-organized route. They're just winging it. 
They end up crisscrossing the city, taking detours, and getting caught in traffic, which means they're passing locations multiple times, increasing fuel costs, and making customers wait longer for their deliveries.
Outdated or nonexistent route optimization technology can make last-mile delivery operations inefficient and costly. The fix? Investing in the right tools and embracing new technology.
Customers expecting cheap, fast delivery 
Today, instant gratification is the name of the game — and businesses are feeling the pressure to deliver goods quicker than ever. 
We can thank the "Amazon effect" for raising the bar when it comes to customer expectations. This term refers to customers valuing speedy delivery over prices or products. 
You know your customers expect their items ASAP. If you don't deliver, they might just look for other providers. 
While you could downsize warehousing or decrease order sizes to deliver those orders as quickly and cheaply as possible, a better approach might be using more efficient routes, drivers who can handle the pace, and a system that can keep up.
As you tackle fast delivery expectations, it's not just about meeting those demands. It's about doing so in a way that guarantees quality and reliability.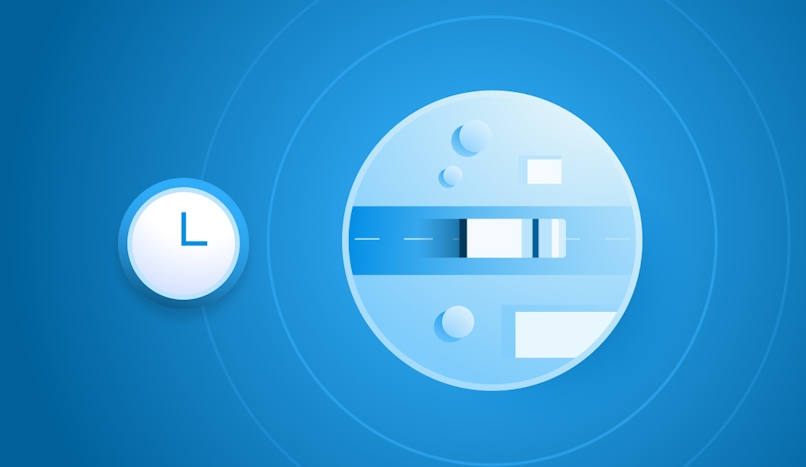 Lack of delivery process visibility 
When managing your B2B last-mile logistics, you certainly don't want to feel like you're constantly in the dark, unable to tell where your shipments are or when they'll arrive. 
This lack of visibility can cause unease and uncertainty and lead to hold-ups or — worse — lost shipments. A hiccup like this can throw off an entire supply chain.
That's why you need a clear view of the delivery process, from time to labor costs. Knowing what's happening in real time helps you improve customer communication and spot potential bottlenecks for a smoother delivery experience. 
Lack of agility 
Let's say there's a sudden surge in orders or an unexpected delay in a shipment. How quickly can you adapt to keep your delivery process running effortlessly?
This is where a lack of agility can hurt operations. 
Businesses that aren't agile enough may struggle to optimize their routing, communicate with their drivers, or reorganize deliveries on short notice. If you want things to be smooth sailing, you'll need to start adapting on the fly and keeping everyone informed.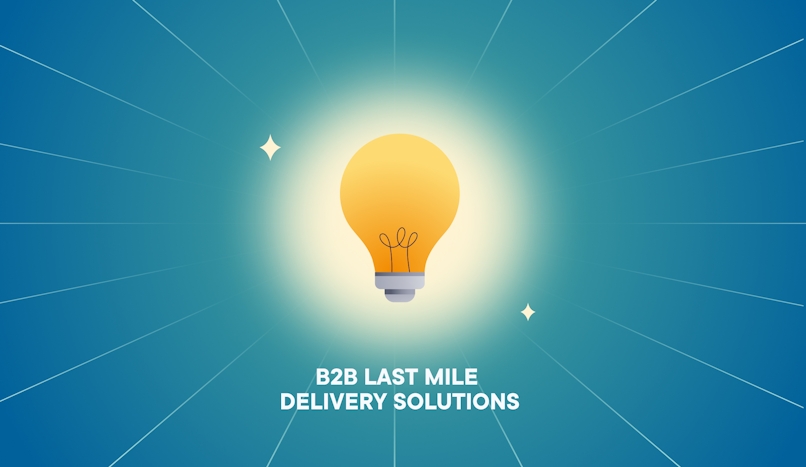 6 solutions for B2B last-mile delivery
With such a significant chunk of the budget at stake, you need solutions to overcome these and the many other last-mile delivery challenges that plague businesses today. So, here's how to form a more reliable and customer-centric delivery process.
Route optimization software 
Remember how we mentioned that things could get messy without proper route optimization technology? 
The right software will save your business from poorly planned delivery routes. It does the heavy lifting by analyzing tons of data (like delivery locations, traffic, and distance) to create the most efficient delivery routes possible. 
A comprehensive software solution will have you optimizing your delivery routes, monitoring driver progress, and solidifying faster deliveries in just a few taps. Plus, better routes mean happier couriers and bigger fuel cost savings. 
It can also make for a better customer experience thanks to easier on-time deliveries and automatic ETA and delivery notifications. 
Telematics 
If you've got a team of delivery vehicles handling your B2B last-mile deliveries, telematics (a combination of GPS, computer tech, and communication) can give you real-time data to help you make better decisions.
Installing a telematics system in your delivery vehicles lets you track their location, speed, engine performance, and even fuel consumption. Instead of relying on guesswork to know where your drivers are, you can quickly see if a driver is taking a longer route, stuck in traffic, or showing signs of unsafe driving. 
With this information at your fingertips, you can reroute drivers to avoid delays, confirm they are driving safely, and keep your delivery process running like a well-oiled machine.
Flexible delivery options
Your customers should be able to choose exactly when and how they get their shipments. 
You know what they say: Variety is the spice of life. In this case, it makes last-mile delivery easier for everyone involved. The right customer-facing platform lets you accommodate customer schedules with a range of delivery options, such as same-day delivery, next-day delivery, or specific delivery windows.
And let's not forget about crystal-clear communication. Keeping your clients informed about their delivery statuses will build trust and improve customer satisfaction.
Real-time tracking 
Keeping tabs on your deliveries as they move from one place to another gives you and your customers peace of mind thanks to accurate ETAs. It also enhances communication between drivers, warehouses, and customers, who can make better decisions based on the latest updates. 
You can use GPS tracking to notify customers about any order changes or time of arrivals, creating a hassle-free experience for everyone involved. 
Automatic resource allocation 
The right technology will let you automatically assign delivery tasks to the right drivers and vehicles based on factors like location, capacity, and delivery time windows. It removes the headache of deciding who's best for each job.
Using automatic resource allocation means knowing the most optimal driver and vehicle will always be on the job without manual intervention. It's like a personal assistant that takes care of all that business for you.
Proof of delivery 
Remove any ambiguity and "he said, she said'' moments about delivery disputes or chargebacks by letting your drivers easily capture proof of delivery.
Think of it as a digital receipt confirming your goods reach their destination. It can include photos of the delivered goods or even a verbal code from the recipient, so you're relying on multiple forms of evidence rather than a single proof point. This comes in handy if there's ever a customer dispute related to a delivery. 
Luckily, Circuit for Teams lets your drivers capture proof of delivery with ease.
Discover how Circuit for Teams can optimize your B2B delivery process
Conquering B2B last-mile delivery challenges comes down to using effective solutions that save time and money and keep your customers happy. So, how can you make these solutions work for you?
That's where Circuit for Teams steps in. Our platform offers route optimization, real-time tracking, and seamless communication tools to give you an edge in your last-mile delivery game. Don't let the "Amazon effect" throw off your delivery game — we're here to help you stay competitive in this ever-changing market. 
Give your business that competitive advantage and start exceeding customer expectations. Try Circuit for Teams and witness the transformation in your delivery process.