10 minute read
7 Best ELD Devices for 2023
See our list of the best ELD devices for owner-operators. Find out which electronic logging device is best for tracking hours of service and more.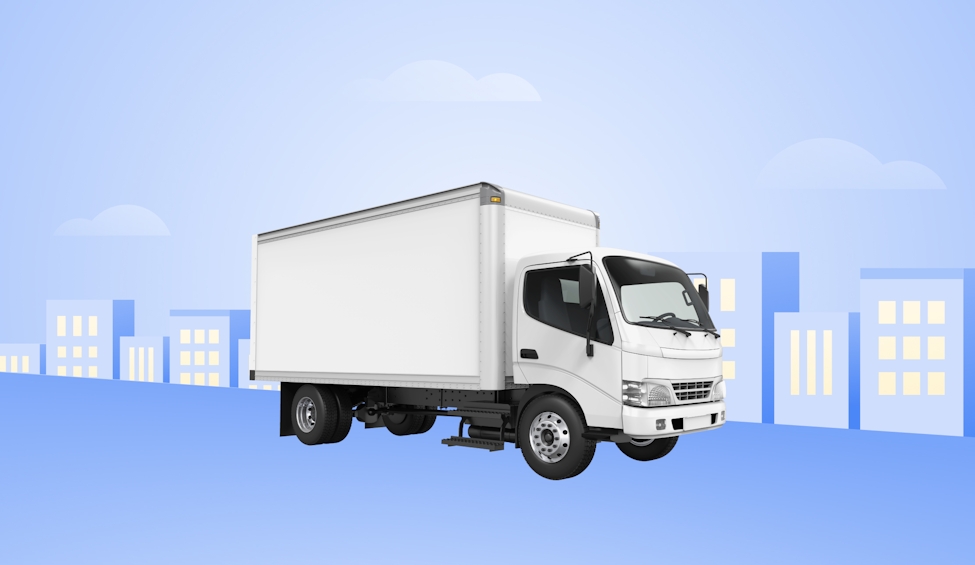 Gone are the days of paper logs for tracking hours of service (HOS).
Instead, an electronic logging device (ELD) automatically records a driver's HOS.
And according to the Federal Motor Carrier Safety Administration (FMCSA), the ELD mandate makes all commercial motor vehicles (CMVs) — like trucks and trailers — in the US use an ELD device.
This helps make sure that drivers are following regulations set by the US Department of Transportation (DOT).
If you work in the industry, you're likely no stranger to ELD compliance and know how important it is to have an ELD device.
In fact, carriers who don't comply with the ELD mandate can be fined, placed out of service, and have CSA points added to their record.
You've got a business to run — you shouldn't have to worry about compliance.
That's why I've put together a list of the best ELD devices for 2023. Check them out.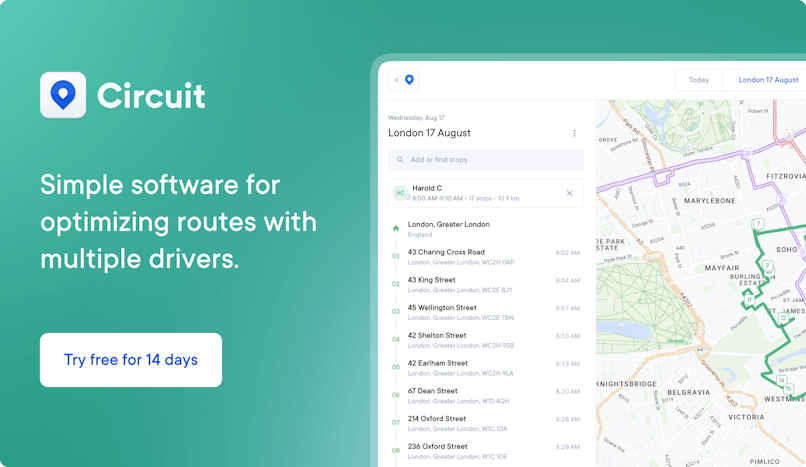 What is the best ELD device?
Just a quick scan of the registered ELD page on the FMCSA website shows there's a crazy number to choose from.
To add to the complexity, the FMCSA doesn't endorse any electronic logging devices.
So, every ELD system on the list is "self-certified by the manufacturer," — and there are over 800 ELD devices on the list!
Keep in mind that while ELDs only start tracking whenever the vehicle's engine is running, not all ELD devices are created equal.
Some are better than others in terms of features, user-friendliness, price, and customer support.
A quick visit to the ELD homepage helps show this point.
Right away, you'll find this message, "FMCSA has removed the devices 'ArionTech ELD' and 'ELDorado' from the list of registered ELDs due to the companies' failure to meet the minimum requirements. Motor carriers using these devices have 60 days from the day of revocation to replace them with a registered ELD."
Imagine having purchased one of these two ELD solutions, thinking you're ELD compliant, and then getting a rude wake-up call — you have 60 days to replace these devices.
No one wants to add surprise expenses to their transportation costs.
Delivery management is complicated enough. 
Picking a device from a brand that isn't devoted to staying compliant with regulations can make it even more complicated.
You also have to keep in mind that technology is always evolving.
For example, mobile carriers are sunsetting 3G. 
What does this mean if you have 3G-reliant ELD devices in your CMVs?
Well, it means you have to contact your ELD provider in hopes they have a plan to upgrade or replace your device with one that will be supported after 3G is no more.
It's easy to see how important it is to choose an ELD provider that stays ahead of the curve.
The best ELD device is one from a manufacturer who has extensive experience in delivery management and is always up to date on the latest compliance regulations.
They should also have good customer support to help you with any questions or issues you may have.
Finally, the best ELD device is one that meets your specific needs and requirements.
For example, if you have a small team of trucks, you may not need an ELD solution designed for a large company.
Here are some features you might consider when picking an ELD solution for your team.
Ease of use: You want an ELD solution that's easy for your delivery drivers and truckers to use. The last thing you want is for them to spend hours trying to figure out how to log in or use the basic features. Pick an ELD solution that streamlines workflows and doesn't add unnecessary complications.
Compatibility: You want an ELD solution that's compatible with both your vehicles and your fleet management system. Otherwise, you won't be able to take advantage of all the features and benefits.
Price: You probably don't want to overspend on an ELD solution. However, you also don't want to cheap out and end up with a subpar product.
Functionality: You'll want to test your ELD device to make sure it meets all technical requirements. The best ELD devices connect by Bluetooth or have a built-in Wi-Fi hotspot for transferring driver logs.
Customer support: It's good to have an ELD provider with good customer support. This way, if you have any questions or run into any issues, you can get the help you need quickly.
How much do ELD devices cost?
Prices for ELD devices can vary widely.
According to the FMCSA, the average price is $495 per truck.
The monthly cost for an ELD service can also vary, but it's typically between $15 and $40 per month.
When considering the price of an ELD device, it's important to consider the monthly costs across your team. 
For example, if your ELD solution is $30 a month, but you have 200 trucks in your team, you're looking at $6,000 a month.
So, some carriers have adopted bring-your-own-device (BYOD) ELD solutions.
With a BYOD solution, delivery and truck drivers can download an app to track their hours of service from their personal or company smartphones or tablet.
For example, the Garmin eLog works on a variety of devices, including iPhones, Android phones, and tablets. 
It costs $249.99 upfront with no ongoing monthly fees.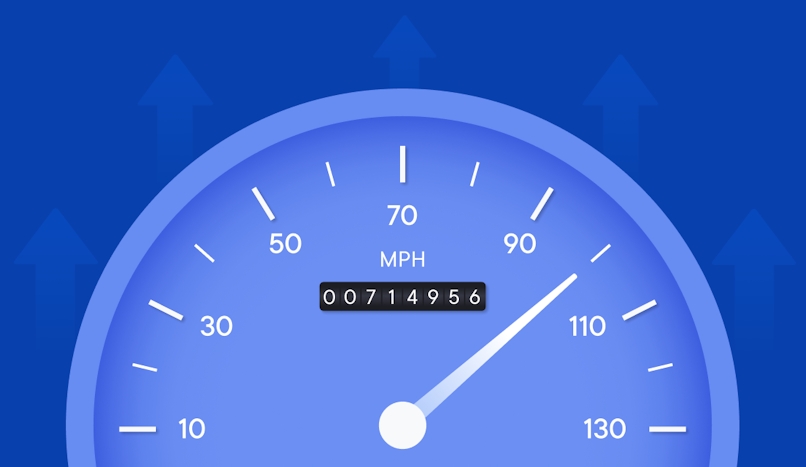 7 best ELD devices
If you're an owner-operator, there's an ELD device that can meet your needs and budget.
Here are some of the top ELD devices on the market right now.
Motive ELD (KeepTruckin) — best for customer satisfaction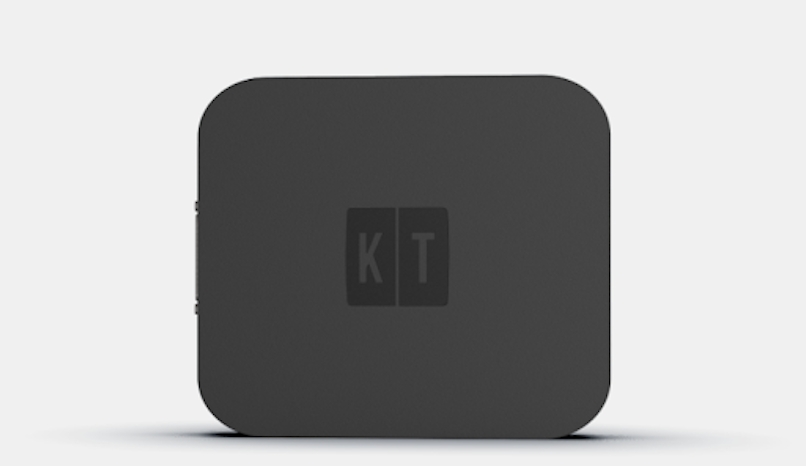 The Motive ELD (formerly KeepTruckin) is used by over 100,000 fleets and has a 4.7 out of 5 rating on TrustPilot. 
It's one of the most popular ELDs on our list for a good reason. The ease of use, simplicity, essential features, and high ratings make it an easy choice.
Some of the features include:
Intuitive HOS countdown clocks
Proactive driver alerts
An easy-to-use driver app
Easy installation (less than 10 minutes)
No mechanic needed for installation
Built-in driver training and education
24/7 technical support
Cons:
Cumbersome onboarding process for new drivers
The forward-facing camera doesn't always produce video and can be disconnected without a notice being sent to a manager
Motive ELD is $150 with a $20 monthly fee per vehicle.
Eroad EHUBO ELD — best for durability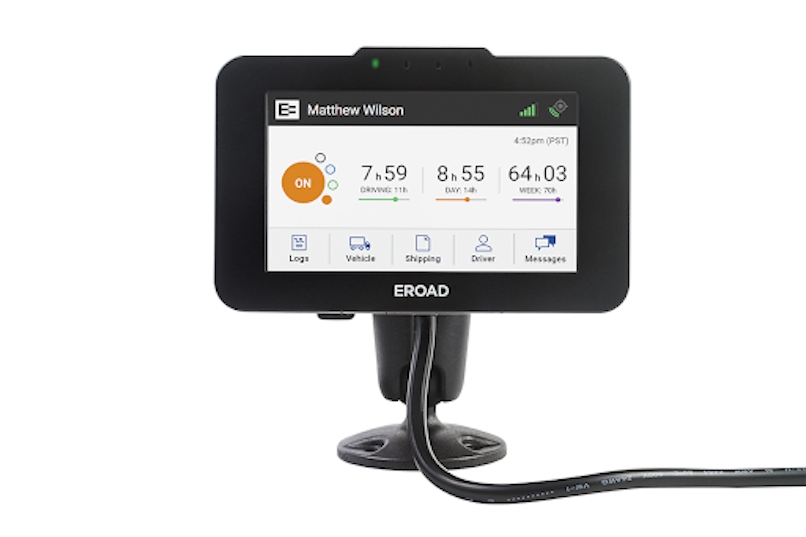 EROAD Ehubo is an affordable, durable, and all-around high-quality ELD device. The Freight Waves review only lists a single con: a small screen. 
Reliable, sturdy in-cab hardware and easy-to-use software are the major highlights.
Here are some of its selling points:
Daily and weekly summary reports, including data on on-duty status, rests, and resets
Cloud-based storage
Safety and fuel tracking
Easy-to-navigate touch screen
Unique "Smart Short Haul" feature automatically addresses short-haul exemptions from the ELD mandate
Roadside inspections are simple and quick
Phone-based customer support available during business days and typical business hours
Cons:
Small screen and low resolution
No dashcam system
The EROAD Ehubo has an average market price of $25 per vehicle per month with upfront hardware purchase or $35 per vehicle per month with no hardware.
Switchboard ELD — best for sticking to the basics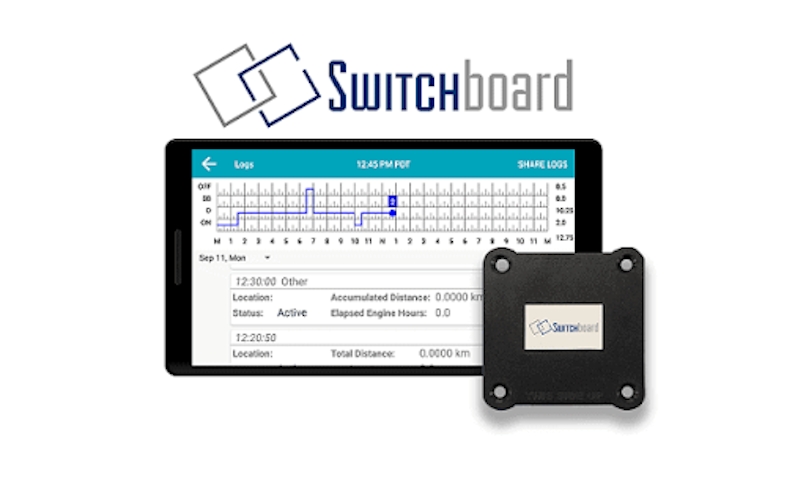 Even though Switchboard is a smaller company, their ELD device packs quite a punch. 
The brand sells itself as a unified fleet management solution that promises to streamline operations with asset tracking, Internal Fuel Tax Agreement (IFTA) automation, and even dashcams.
Here are some other standout features:
Real-time reports on drivers' safety behavior, HOS violations, and routing for better fleet tracking
User-friendly design
Affordable
Reliable Bluetooth connection
Additional feature options like integrated dashcam recordings
24/7 support team access
Cons:
Difficult to make carrier log edits
Software can be buggy on occasion
The upfront cost is $200, and there's a $10 monthly cost per vehicle.
BigRoad DashLink ELD — best for streamlined DOT inspections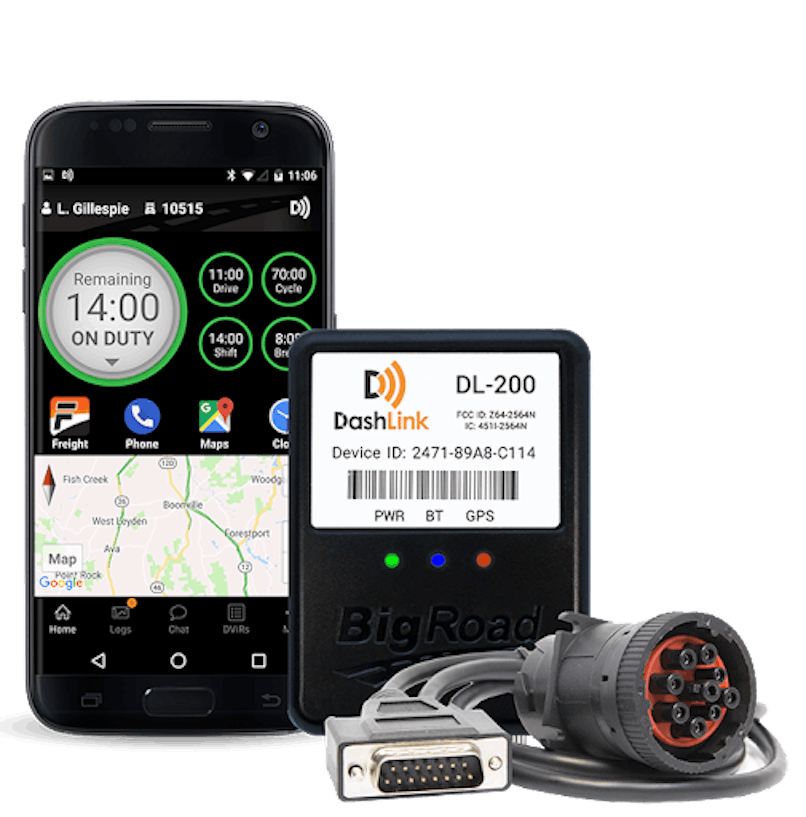 If you're need a no-frills ELD device that just works, the BigRoad DashLink is a great option. It's a simple, straightforward device that's easy to install and use. 
Unfortunately, the pricing details, hardware cost, and monthly plans and features aren't very transparent. Their website doesn't list clear prices. 
For accurate pricing, you have to request more information on their site.
Here are some features:
Create accurate, and error-free driver logs in an electronic logbook
Produces clear, instant reports for DOT inspections
Interchangeable between vehicles and drivers
Zero upfront hardware cost
Supports both US and Canadian compliance regulations
Additional web dashboard available for ease of use
Automatic countdown for hours of service
Driver notifications of potential violations
Cons:
Doesn't track engine performance
Device can be easily disabled, leading to potential violations
It currently costs $25 to $40 per month per vehicle. The price for hardware isn't listed online.
Garmin eLog — best all-around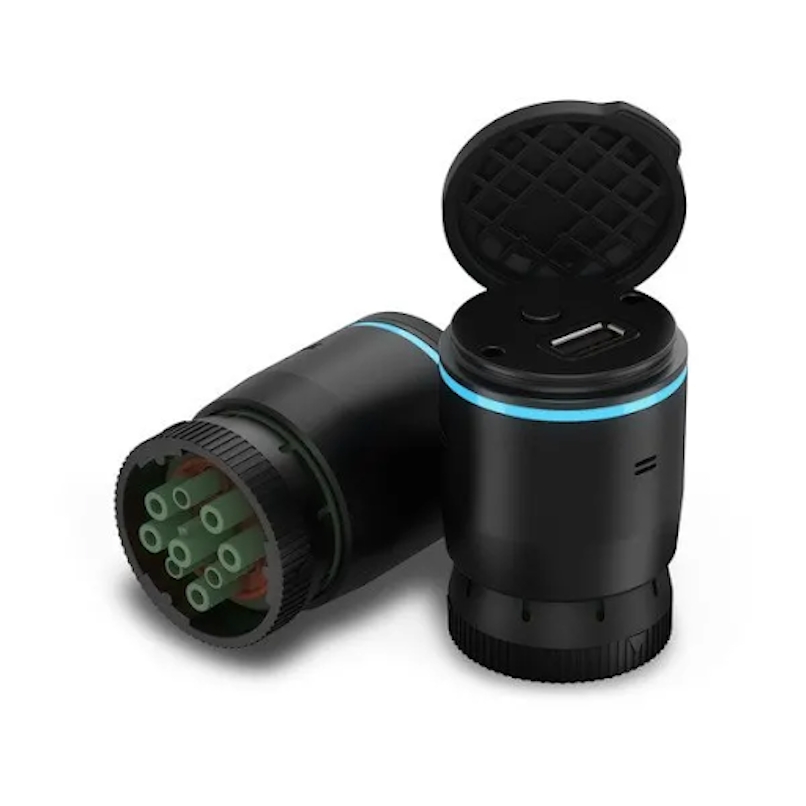 The Garmin eLog is a great choice for both businesses with many commercial vehicles and owner-operators who are looking for a solution for their one or two vehicles. 
It's an easy-to-install and cost-effective recording device. Plus, you have a well-known brand to back up the product. 
Best of all, there are no monthly fees. Just a low, one-time expense.
Here are some features:
ELD compliance event recording and transmission
HOS status information display
IFTA reporting for fuel tax
Access vehicle inspection reports (DVIR)
Works with most mobile devices
Compatible with many Garmin dezl GPS truck navigators
No monthly fees
Stores ELD records securely on your compatible smartphone, accessible for inspection through the device's USB port or FMCSA web services over Bluetooth
Cons:
Not compatible with all vehicles
Software is occasionally glitchy and may freeze and disconnect
The total cost is $249.99 for hardware per vehicle, with no monthly fees.
Samsara ELD — best for large teams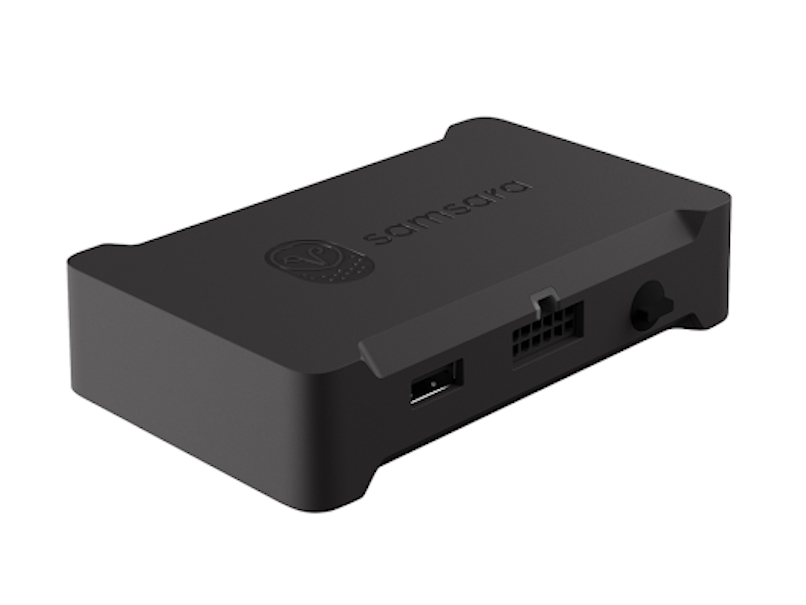 Like many of the ELD solutions on this list, the Samsara ELD is an all-in-one management solution. It's a great choice for larger teams that need comprehensive data. 
However, the driver app is prone to freezing, and the hardware isn't as durable as the EROAD Ehubo. 
Samsara claims to reduce engine idling and increase fuel efficiency.
Here are some of the pros:
Easy-to-install "plug & play" hardware
Cloud-based
Keeps a record of duty status
Scalable up to 10,000 vehicles
24/7 US-based phone support service
Secure role-based administration
Comprehensive reports on driver behavior and vehicle diagnostics
Intuitive Samsara driver mobile app
Cons:
Lost connection can result in loss of data entries
Issues with video retrieval, such as allowing only one minute of video to be downloaded at a time
The hardware is $99, and there's a $33 monthly fee per vehicle.
Transflo ELD T7 — best old-school ELD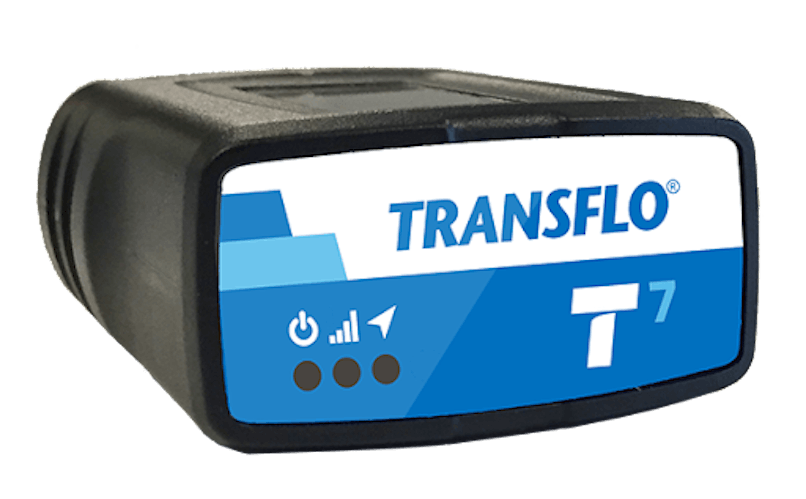 The Transflo ELD T7 is a great choice for those who want an ELD device with robust features and comprehensive data. 
However, you have to sign up for a three-year contract, and additional features like documentation tools, dashcams, and trackers are considered add-ons. 
Additional features can range from $3 to $30 per month per vehicle, which can add up quickly.
Here are some of the features:
Notifications and violation reports based on engine data
In-app electronic logging and HOS graphs
Creates driver vehicle inspection reports that can be emailed to inspection officers
Automated drive-time updates
Real-time GPS tracking
Access remote driver logs
Cons:
Long-term contract required
Customers report poor customer service
The ELD alone is $99 per vehicle. You'll also have monthly fees — either a Standard ELD subscription for $28 a month or a Fleet Telematics subscription for $31 a month.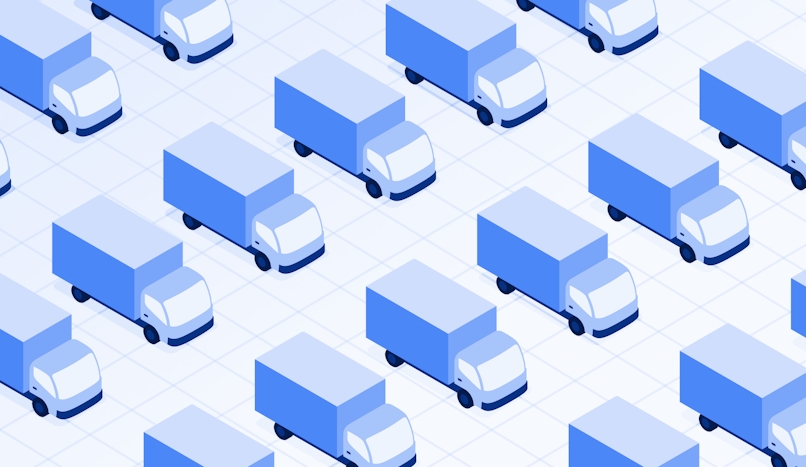 Quickly and easily manage drivers and routes with Circuit for Teams
As you can see, there are a variety of ELD devices on the market to choose from. 
Deciding which one is best for you will depend on your specific needs and wants.
However, all of the devices on this list are good choices for anyone needing an ELD device in 2023.
Budget and features are often the two main deciding factors when choosing an ELD device.
We hope this list has helped you narrow down your choices and find the best ELD device.
At the end of the day, the goal is to manage your team more efficiently, keep your CSA scores high, and stay compliant with the ELD mandate.
The devices on this list can help you do just that.
Want to know another way to help your drivers be faster and more efficient? 
Our routing software allows you to optimize all your drivers' routes — so they're always on the fastest route.
Circuit works with your preferred GPS for real-time updates on traffic and accidents, so your routes stay optimized at all times.
Keep track of your drivers easily, get proof of delivery, and send automatic updates to your customers.