9 minute read
What You Need to Know to Become a Grubhub Driver
Ready to get your food delivery job rolling so you can tap into today's gig economy? Learn how to become a Grubhub driver.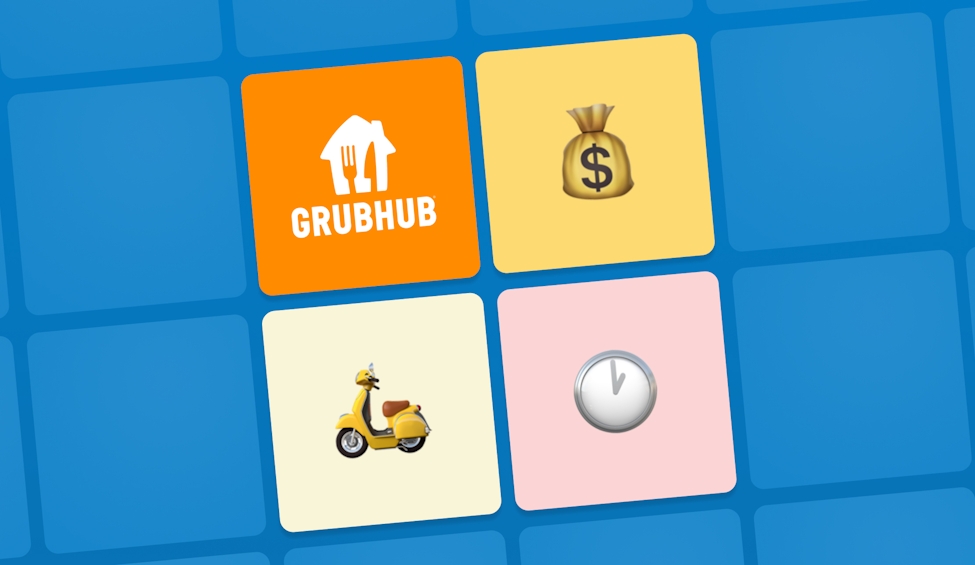 Trying to deliver food faster than ever before? Download Circuit Route Planner for free and make your food deliveries a whole lot faster.
Food makes people happy, and you want to make people happy.
What better way than delivering people's food to them?
Sure, you get the satisfaction of sharing delicious food with others and spreading happiness in the process. But you're also making money, too.
In today's gig economy, 16% of Americans have earned money at one point from an online gig platform. 
Now, you want to be one of them.
Delivering food with Grubhub is a great place to get started.
Grubhub is a food delivery platform where you can be your own boss and make extra cash by delivering food from local restaurants to people in your community.
But it can also come with some challenges, like wear and tear on your vehicle, inconsistent pay, and penalties for not accepting orders or missing a shift. 
So, are you ready to be a Grubhub driver?
In this guide, I'll go over everything you need to know — from how it works to how much Grubhub delivery drivers make.
What is Grubhub, and how does it work?
Grubhub is a food delivery and takeout service — like DoorDash, Postmates, and Uber Eats — that connects hungry diners with local restaurants. 
Customers can order online or through the Grubhub app and choose from two delivery options: pickup and delivery.
Grubhub drivers are responsible for picking up and delivering food orders from restaurants to customers' homes or workplaces.
And that's where you come in.
How Grubhub works for drivers
When you sign up to be a driver for Grubhub, you'll have access to the Grubhub driver app. The Grubhub for Drivers app is the portal for Grubhub for drivers to pick up new orders.
You'll be given a list of restaurants in your area that partner with the company and have available food orders in process or ready for pick up. 
Once you've picked a restaurant, you'll be given an estimated arrival time for the food.
When you arrive at the restaurant, you'll need to check in with the staff and let them know you're there to pick up an order for Grubhub. 
They'll typically give you the food to put in a hot bag — which you must have to drive for Grubhub — which you'll take to the customer's address.
Once you arrive at the customer's location, you'll check in again on the app to let Grubhub know you've arrived. The customer will then come out to meet you and collect their food, or you'll leave it at their doorstep for contact-free delivery.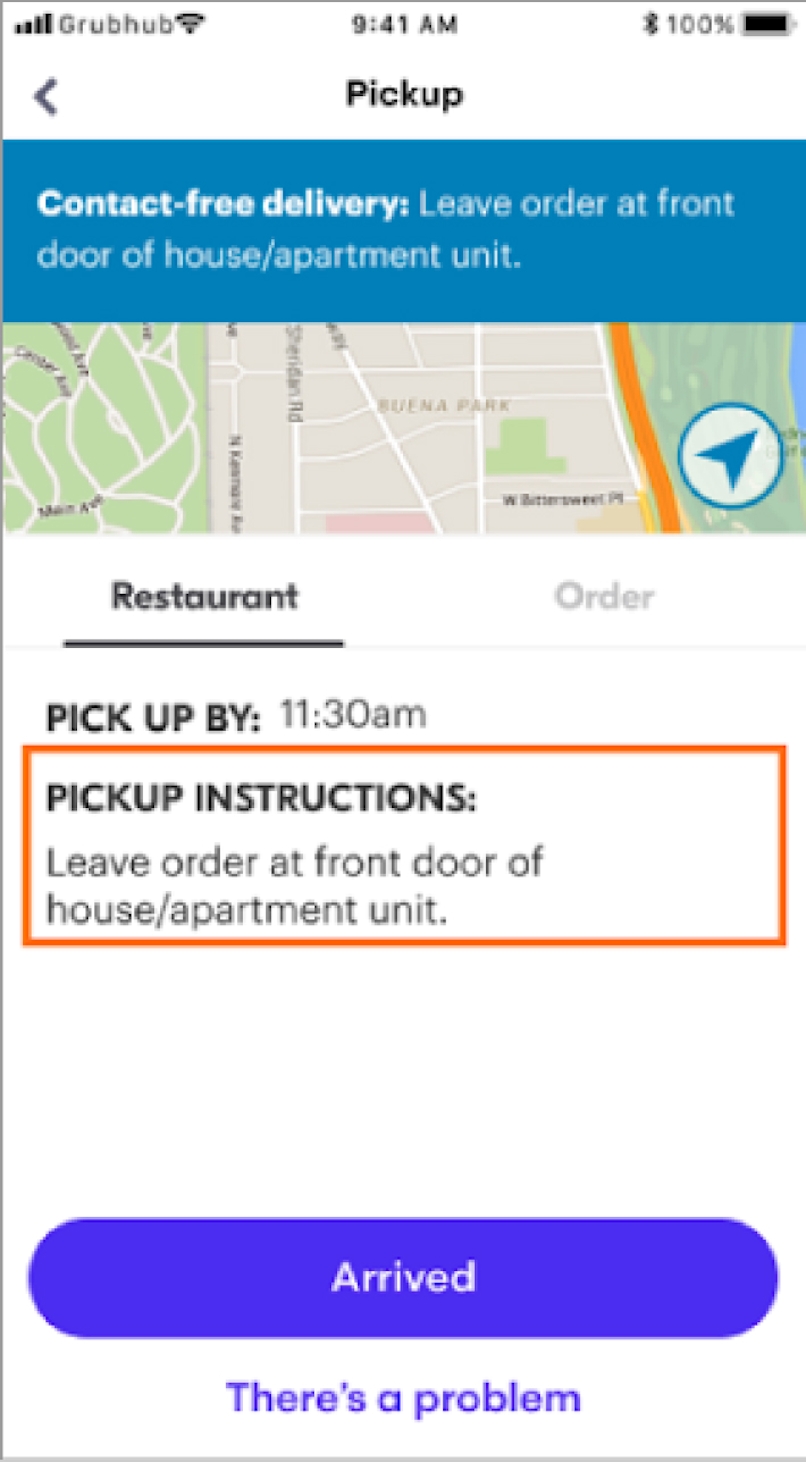 You'll get paid for each delivery once the customer rates your service and tips you through the app. 
For most drivers, Grubhub is a great way to earn some extra money on their own schedule — including people wanting to earn extra cash on the side, parents working around the school run, and college students working around classes and exams.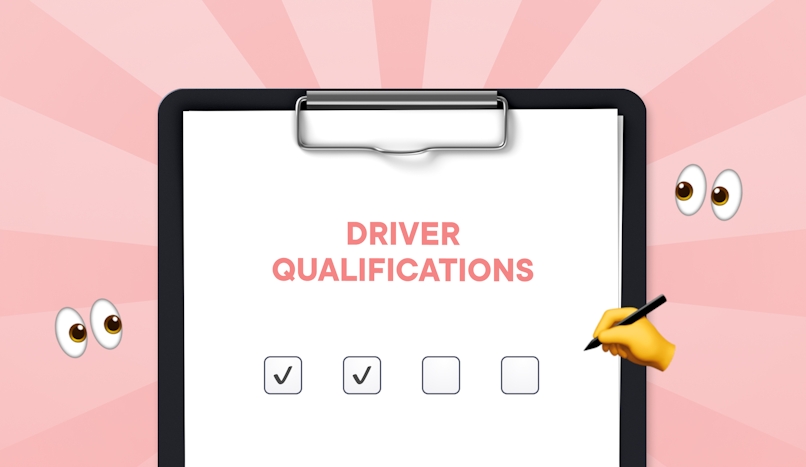 Grubhub driver requirements
New drivers only need a few things to get started:
A car (or bike in select areas)
A valid driver's license and auto insurance for drivers
A Valid state ID or driver's license for bike riders
A smartphone (iPhone with iOS 11 or later or Android with 5.0 or later)
Grubhub also asks all of its drivers to pass a background check to make sure customers are safe and feel comfortable using the service.
Plus, you don't need any previous delivery experience to get started.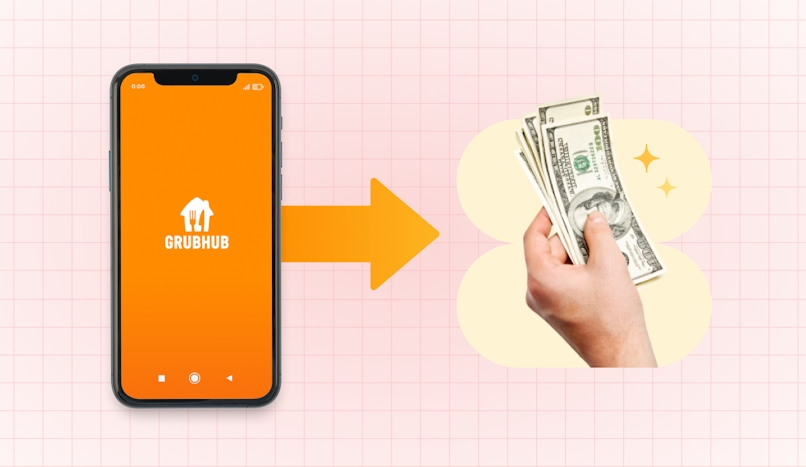 How much money do Grubhub drivers make?
The average driver earns $29 per hour.
Of course, how much you make depends on several factors, including:
How many orders you complete
Whether you're working part-time or full-time
The time of day or week that you work
How large your tip is from the customer
The distance you have to travel for each order
If you need to pay for parking or tolls
To maximize your earnings, consider working during peak hours when there's more demand for delivery drivers. This typically includes lunch and dinner time on weekdays and weekends.
Keep in mind that if you live in a high-density city like San Francisco, Las Vegas, New York City, or Chicago, you'll have more available orders to pick from than in less populated, small towns. (More on this later.)
You can always sign up and check the Grubhub for Drivers app to see if there are enough orders available to make it worth it or if you'll need to supplement with another food delivery service.
To learn more about how Grubhub pay is calculated, check out Grubhub.com.
Interested in learning how much money delivery drivers make in every state? We have a guide for that.
How to apply to drive for Grubhub
You can click the blue "Apply" button at the top of the Grubhub.com page to get started.
Simply enter your state and city and go to the next step to begin.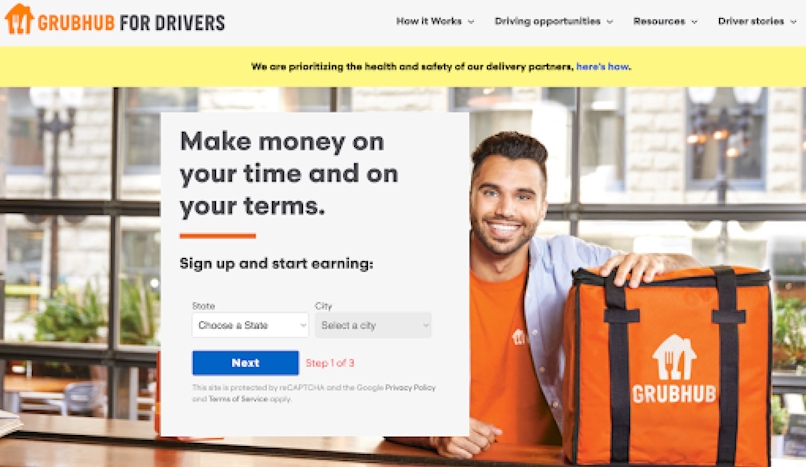 When you sign up, you'll be asked to add all your basic information and give proof of car insurance and a valid driver's license.
You'll then get a unique link to check your application status. If accepted, you'll get your delivery bags and Grubhub Driver Card five to 10 business days after completing your onboarding.
Why should I deliver for Grubhub?
If you're looking for a gig with flexible hours, Grubhub is a great option. 
Don't take our word for it. Check out these reviews from Grubhub drivers.
One driver shared, "What I like:
Flexibility (that's why the majority of us sign up)
Potentially can make $350-400 a week (I've done so but it was only one week out of a couple of months I've been here)
Fast & easy work (It doesn't even seem like you're working imo."
Or this driver from Virginia writes, "If you like driving and meeting new people then this job is for you. You get to basically be your own boss and start and stop work when you please. It's perfect until they start rushing you around the city for no tips at all…"
Make your own schedule and plan working hours when you want by scheduling blocks or going online at any time. When you're ready to drive, just toggle to "Taking offers" to let Grubhub know that you're available to accept offers.
You can sign in and out of the app whenever you want, and there's no minimum number of hours you need to work per week. 
Part-time this week, full-time next week — it's up to you!
Let's explore some other benefits of becoming a Grubhub driver.
1. Low minimum age requirement
Are you looking for a way to take advantage of the gig economy and put your car (and driving skills) to work? 
Maybe you've considered ride-sharing or food delivery driving.
One factor you may not have considered is age requirements. To be a ride-share driver for Uber or Lyft, you must be at least 21 years old because you're transporting people.
Food delivery driving is different.
For Grubhub, the minimum age requirement is 19.
If you're under 21, you can get started making money with Grubhub food delivery services without waiting until you're old enough to drink!
Check out the age requirements for other delivery driver jobs.
2. Well-established company 
Grubhub is one of the more popular food delivery services in the United States. It was founded in 2004 and is available in over 1,100 cities across the country.
This means that when you become a Grubhub driver, you can be confident that there will be plenty of customers and restaurants using the app in your area.
Grubhub also has a decent onboarding process. They'll show you how to schedule blocks, tell you more about how you'll get paid, walk you through logging into the app and how to use it, and share helpful delivery driver tips and tricks.
 When you're delivering with Grubhub, you can also be a food delivery driver for other services like Uber Eats and DoorDash to increase your income.
3. Most total orders of all the food delivery apps
Grubhub is available in more than 3,200 U.S. cities.
This means that when you're looking for work, there's a good chance you'll find an order or two waiting for you in the app.
Of course, this also means that there's more competition for orders, which is a good thing — more orders mean more potential earnings for you.
4. Get paid weekly or instantly with Grubhub's Instant Cash Out</h>
You have two options with Grubhub. 
First, you can choose to be paid by direct deposit. Get your balance sent directly to your bank account every Thursday.
The second option is Instant Cash Out into your savings or checking account. You can cash out up to $500 a day to your bank account — free for Chase Bank customers and $0.50 each for other bank customers. 
Or cash out directly to your debit card for $0.50 per transaction.
With Instant Cash Out, you can make money daily instead of waiting until the end of the week or month to get paid, like with some other gig jobs.
How to maximize your earnings as a Grubhub driver
So, you want to make more money as a food delivery driver?
You can do a few things to increase your earnings and make the most money possible as a Grubhub driver.
I have some helpful tips to help you streamline the process, hack the system, and optimize your routes to be the best delivery driver in the game.
Operate in an area with a high volume of orders
This one is pretty straightforward. If you want to make more money, you need to find an area with a high volume of orders.
If you live in the middle of nowhere, you're not going to have as many opportunities to make deliveries as someone who lives in a major city.
It might be worth it to drive to an area with a higher volume of orders and spend your workday doing pick up and drop off there.
The best way to find a good area is to open up the Grubhub app and look at the map. The areas highlighted in green have the most available orders. 
You can also find out how many orders are available in each area before you enter it.
Provide excellent customer service
If you want to make more money as a Grubhub driver, you must give excellent customer service. 
This means being punctual, friendly, and professional with each delivery.
You're an independent contractor and the face of the brand, so make a good impression. 
If you're interacting with a customer, take the time to smile and be friendly.
It's also important to make sure that the food is delivered hot and fresh. No one wants to receive cold food, so it's important to take the extra time to deliver the food correctly.
Check out our guide to drink carriers, hot bags, and delivery driver hacks.
If you can do all of these things, you're sure to get good ratings and positive feedback from customers. This can lead to more orders, better tips, higher ratings, and more money.
Is being a Grubhub driver right for you?
Many Grubhub drivers love what they do.
"I work part-time on weekends or after my day job. I like cruising San Diego and the kind customers."
"I love meeting new people and seeing a smile on their face because I got their food there safe."
"Made my own hours. Pay was decent. Consistent amount of orders to make a full-time income."
"Flexible scheduling is the best aspect of Grubhub. As a driver, you are able to schedule blocks of work ahead for the week or simply turn on the app and start driving. Pay is variable according to how high demand is, but overall good pay."
But is Grubhub right for you?
Like with any job, it depends on your circumstances and what you're looking for.
If you're thinking about becoming a Grubhub driver, here are some things to consider:
Do you meet the requirements?
Does the pay range match what you're looking for?
Do you understand the challenges: wear and tear on your vehicle, gas costs, paying your own taxes?
Would you feel comfortable delivering food to strangers?
If you answered "no" to any of these questions, then Grubhub might not be the right fit for you.
In this article, we've explored everything from how much Grubhub drivers make and the requirements to get started to how to maximize your earnings and up your side hustle game. 
We hope this guide on how to become a Grubhub driver helped answer your questions — so you know more about what it takes to be a Grubhub driver.
If you do decide to move forward, happy driving!