6 minute read
Does USPS Hire People With a Record?
USPS runs background checks on all employees but may still hire people with a criminal background, depending on the details. Find out more.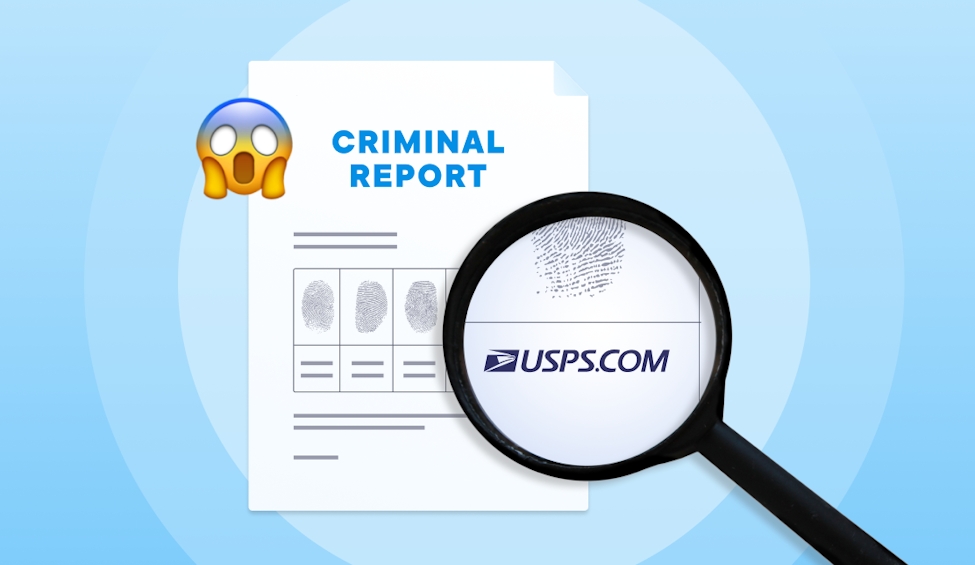 The United States Postal Service (USPS) hires people with a criminal record, including those with a felony conviction. 
But the company reviews every job application on a case-by-case basis, and details like felony type can make a big difference.
Unfortunately, having a criminal record can make a job search difficult. Not great when you're trying to get back on your feet, right?
In the face of workforce shortages, experts have even suggested making hiring people with criminal records easier. This would benefit both individuals and the labor market.
The US Postal Service is one option worth exploring if you have a record. Don't give up!
I talk about the company's hiring practices when it comes to background checks and criminal records so you can leave your past behind. 
Does USPS hire people with a felony?
USPS looks at each candidate's employability, regardless of whether they have a criminal charge or conviction on their record. 
This means that, yes, they may hire people with a felony conviction.
The agency places value on rehabilitation, saying they recognize that many people with a criminal past can be rehabilitated and perform USPS jobs.
The type of criminal conviction may make a difference in hiring, though. 
For example, if you're applying to be a USPS driver and have a DUI record, you probably won't get the job. (Luckily, you have other options!)
Since USPS runs a background check on potential employees (more on that below), it's important to be honest about your past. 
Be open about all misdemeanor and felony convictions.
The good news is that you don't have to include dismissed or acquitted charges or any offenses settled in juvenile court. 
You also don't have to report convictions that were sealed, expunged, annulled, vacated, or set aside.
Will a misdemeanor affect your ability to get a job at USPS? 
When we said USPS looks at each candidate's employability — including those with a criminal charge or conviction — we also meant those with a misdemeanor on their record.
So, if you're qualified for a position at USPS, you shouldn't let a misdemeanor record stop you from applying.
We even have a guide on driving for USPS versus Amazon Flex. Definitely check it out if you're interested in applying to USPS. 
What disqualifies you from working at USPS?
Let out that breath you've been holding. 
A felony or misdemeanor conviction alone won't stop you from getting a job at USPS. The company looks at all job applications equally, regardless of criminal past.
That said, you may have a hard time getting hired depending on the type of criminal conviction on your record.
Violent crimes like sex offenses can be harder for a potential employer to overlook, for example. 
You'll be working around other people, after all. 
Theft can also be a problem, as USPS workers can access people's packages and envelopes, which may have valuables.
USPS has a detailed guide on the types of vehicular offenses that may disqualify a person from getting a driving job. 
For example, you can be disqualified if you have a reckless driving offense within the last three years. Any driving offenses involving alcohol, drugs, or controlled substances are grounds for immediate disqualification, too. Safety comes first during this type of employment!
A mail fraud charge can also hurt your chances of getting hired by USPS. There are also non-criminal reasons you may not be able to get a job with USPS.
You can look at the USPS Negative Eligibility or Suitability Decision matrix to get an idea of what may prevent someone from getting hired.
For example, you may need to complete a road test if you apply for a driver position. You probably won't get the job if you fail the road test, so keep those hands at the 10-and-2 positions.
Language abilities are another consideration. You must demonstrate a certain level of English language skills for most roles.
You've probably already got that covered if you're reading this article, though!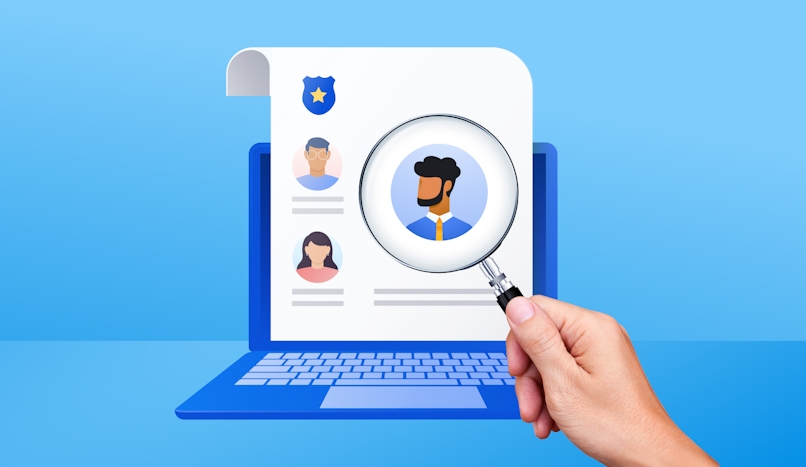 Does USPS do background checks?
USPS does background checks on all of its job applicants. The company uses state and federal databases to check applicant backgrounds.
And once you get a potential offer from USPS, the company will do an even more in-depth background check before formally offering employment.
It's a lot, but making sure the mail is in the right hands is important!
For this, they use the National Agency Check with Inquiries (NACI) database. NACI investigations are part of the "post-hiring process" and are used to make a final "suitability determination."
In other words, if something shows up, they're gonna consider it before offering you a job. 
Keep in mind that USPS can't use a criminal background check to illegally discriminate against you based on race, sex, religion, or ethnicity. 
The Equal Employment Opportunity Commission protects these points.
You have other rights involving criminal background checks, too. 
For example, a potential employer must get your permission in writing before running a background check on you.
Plus, the potential employer must give you a copy of the background check report and a "Summary of Rights." 
This document details how to contact the background reporting company that ran the check.
What does a USPS background check cover? 
The USPS background check includes a criminal record check. 
If the position you're applying for involves driving, the background check also includes a motor vehicle check.
USPS uses a consumer reporting agency to run these checks. They'll send you an email that requests your consent to run the check beforehand.
Does USPS drug test?
In some cases, USPS includes a drug test in its pre-screening process for potential new hires. 
It really just depends on the type of job you're seeking. 
Jobs that involve driving or contact with the public — such as mail carrier positions or roles behind the desk at the post office — may require drug testing. No one wants Cheech behind the mail counter or delivering packages.
Also, jobs that require handling sensitive materials may require a drug test.
The drug test is a urine analysis, according to USPS. Find out more about their drug screening procedure.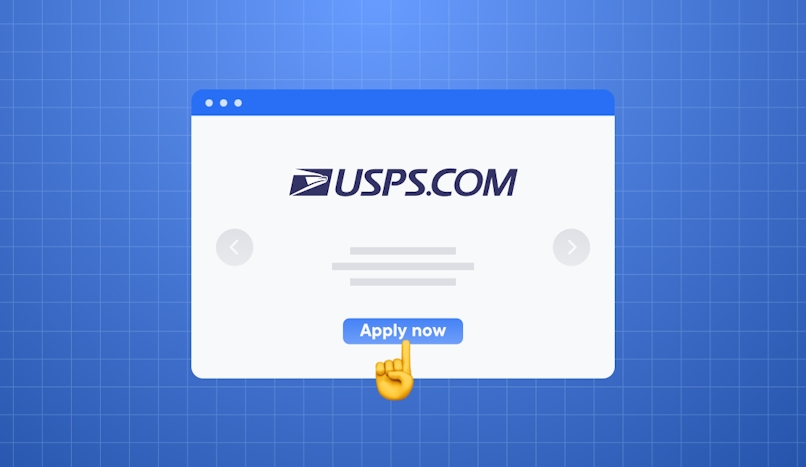 How to apply for jobs at USPS with a criminal record
Applying for a USPS postal job is the same whether you have a criminal record. 
The first step is to search for jobs on the online career portal.
You can search based on the role, a keyword, or by location. Entry-level jobs and senior-level positions of all kinds are available.
Make sure you meet the employment eligibility and technical requirements before applying online. 
For example, you must be at least 18 years old, a US citizen or permanent resident, and registered with Selective Service (if applicable).
You must also meet certain technical requirements to apply online. 
For example, you should have a supported browser (Chrome, Safari, Firefox, IE 7-11), Adobe PDF Reader, and an email address (make sure it's suitable for employers!).
Once you find a job, simply create a profile and apply. The application covers details like employment history and basic facts like date of birth and Social Security number (SSN).
It might also require an assessment exam. 
This could be a non-proctored assessment you complete at home or a proctored assessment at a test center, where someone checks your ID or driver's license. 
Learn more about assessments on the USPS website.
If your application is successful up to this point, you might make it to the interview round. Woo!
Let us help with our post on what to wear to a delivery driver interview. 
USPS will also ask you to agree to a background check as part of the application process. 
This can include a criminal background check and a driving record check (if you're applying to a position that involves driving).
Succeed in your new delivery job with help from Circuit Route Planner
Getting a job offer might be hard if you have a criminal record. But many employers will still consider hiring you based on your individual merits — whether you have a criminal past or not.
USPS is one company that considers an applicant's criminal record but may still hire people with a criminal history. 
If you're looking for organizations that hire felons, it's worth looking at their job openings.
If you get a job driving for USPS, trust Circuit Route Planner to help you succeed on the job. The route-planning app uses GPS technology to plan the fastest sequence of delivery stops for you, letting you finish your mail delivery routes faster.
You can add and delete stops on your route in real time, and the routing tool will adjust your route as needed. (Bathroom break, anyone?!)
The mobile app has other useful features, too. 
For example, you can set delivery time window notifications for customers or use proof of delivery to show that you dropped off a package.