6 minute read
A Guide to Amazon Relay
Learn about Amazon Relay and how it can help trucking companies and owner-operators grow their businesses.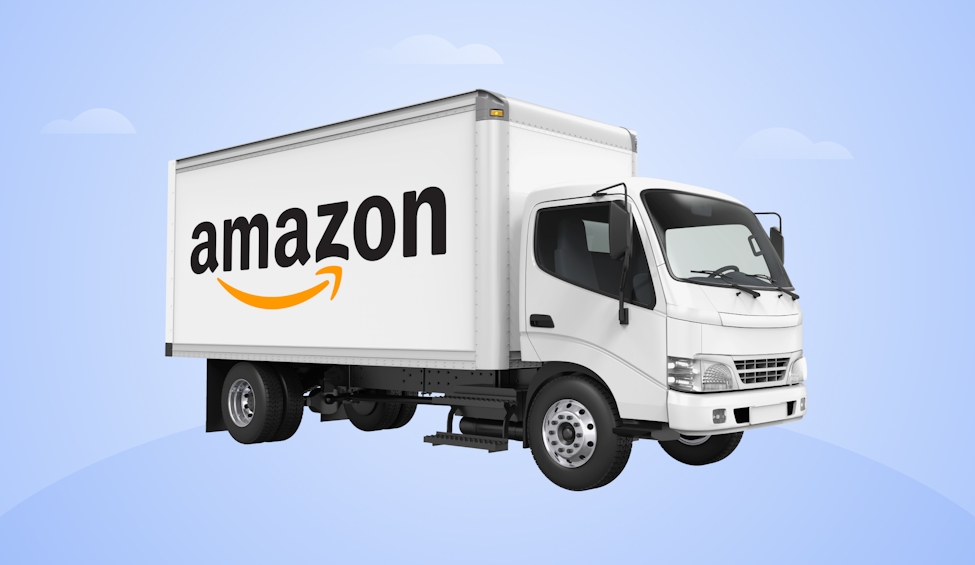 Want to make more money with your delivery business or trucking company? Circuit for Teams helps you deliver faster and more efficiently.
Amazon's business is booming, soaring a record 220% during the pandemic.
To keep up with demand, Amazon needs more transport capacity while keeping its transportation costs low.
Their answer to this is outsourcing with their Amazon Relay program.
If you own a delivery or truck company, you can use Amazon Relay to grow your business by picking up and delivering Amazon loads.
The program sells itself on being easy to use, with hassle-free booking options and fast payments.
And, if you scan the official landing page, you'll see glowing testimonials like this one:
"The Amazon Relay [Load] Board is a dependable source of loads and a great way to keep your fleet moving. Access to the Relay Load Board gives us the added peace of mind knowing our drivers are guaranteed work all year round."
Sounds pretty promising, right?
But how does Amazon Relay work, what are the requirements, and is it actually worth it?
I'll tell you everything you need to know about Amazon Relay to see if it's a good fit for your business. 
Plus, I'll answer some FAQs regarding everything from insurance coverage to what size box truck you need to participate.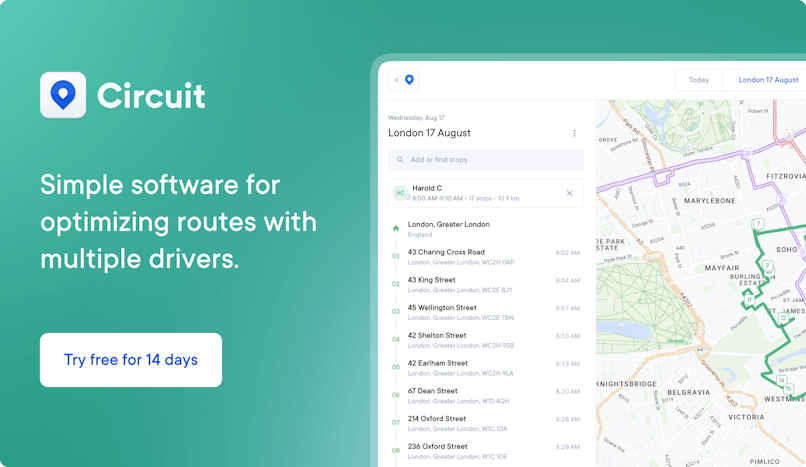 What is Amazon relay?
The Amazon Relay program has two angles: for carriers and for drivers.
The program aims to make it easier for truck drivers and carriers in the trucking industry to find and haul Amazon loads.
Essentially, the Relay app is a platform for transportation companies and owner-operators to grow their businesses by moving Amazon loads and avoiding empty trips — which are a wasted financial opportunity.
This way, managers can maximize drivers' schedules for efficiency and profit.
If you're a carrier, you can access a wide selection of Amazon work and grab bookings in three ways:
Short-term contracts: Fill up your drivers' workweeks and grow your business by locking in guaranteed revenue. You own your trucks and book single or multi-week load contracts weeks in advance.
Post a truck: Reduce idle time, empty trucks, and empty miles by sharing when and where your trucks are available. Amazon Relay does all the heavy lifting by automatically booking loads matching your availability criteria.
Load board: You can pick from a selection of Amazon-exclusive work (with transparent pricing) and instantly book work. The Amazon Relay Load Board portal is free, and there are no minimum load requirements.
For drivers, the Relay for Driver app offers fast check-ins with an automated facility check-in and checkout process and electronic in-yard instructions, so your drivers aren't wasting time waiting in the yard.
The Relay app also has straightforward scheduling and real-time notifications when there are cancellations.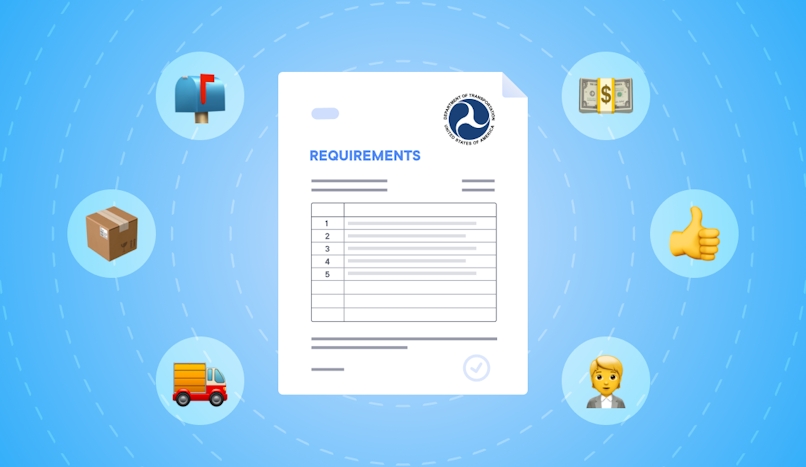 Amazon Relay requirements
Ready to get started with Amazon Relay?
Back that truck up a second.
First, you need to make sure you meet the requirements:
You'll need an active DOT number with interstate authority and a valid MC number.
You need a "carrier" entity type that's Authorized for Property and for Hire.
You need a Federal Motor Carrier Safety Administration (FMCSA) Safety Rating of "Satisfactory," "None," or "Not Rated."
You also need all required insurance policies listed in the section below titled, "How much insurance do I need for Amazon Relay?"
You must meet all of the Amazon Relay insurance requirements and other requirements listed above before you can book loads with Amazon. 
The approval process usually takes two to four business days.
How much can drivers make with Amazon relay?
How much you can make with Amazon Relay depends on route, time, contract, and other factors.
While Amazon relay doesn't state a payment range outright on the official page, here's what you may expect to make with Amazon Relay:
According to ZipRecruiter, the average Amazon Relay salary is $62,963 a year or $30 an hour.
Pretty Motors estimates Amazon Relay drivers make $15 to $25 an hour or $1.21 to $3.09 per mile.
Trucking Empire on YouTube shared a look at his Amazon Relay contracts and payment stubs in the payment portal. He made $2.20 to $4.97 per mile on his trips.
There's a wide range of Amazon Relay jobs available, and you can pick your loads or contracts based on pay rate.
Here's the contract email Trucking Empire shared in his video:

You can see details are clearly stated regarding rates and if fuel will be compensated on the return leg of the job.
Trucking Empire also shared this screenshot of his Amazon Relay payment portal > Trips page.

Each job has its own itemized line with payment details and breakdown.
The payment cycle runs weekly from Sunday to Saturday. 
Trucking companies and truckers can expect to have any work completed before midnight Saturday to be paid out the following Friday.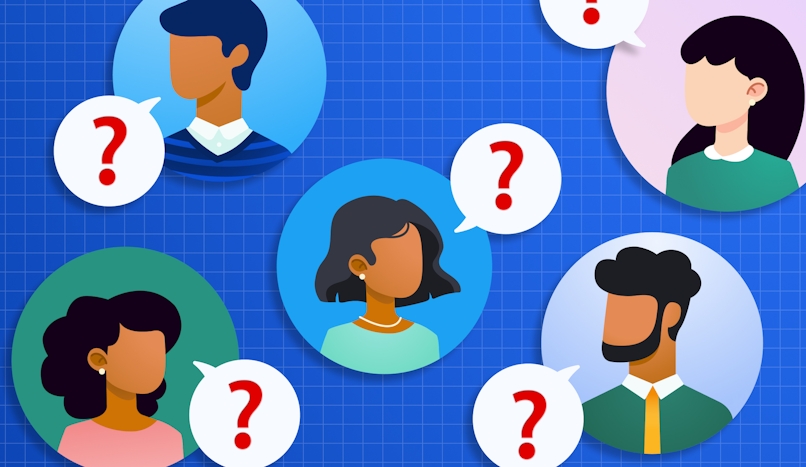 Amazon relay FAQs
Here are answers to some of the most common questions about auto insurance, truck size requirements, and more.
How much insurance do I need for Amazon relay?
You need all required commercial truck insurance policies, including:
Commercial general liability not less than $1 million per occurrence and $2 million in the aggregate
Workers' compensation insurance in all jurisdictions where your company operates
Auto liability not less than $1 million per occurrence, including a trailer replacement coverage of $50,000
Employer liability not less than $100,000 per occurrence
Cargo coverage of at least $100,000
All insurance coverage will be verified before you can begin booking loads.
What size truck is needed for Amazon relay? 
Amazon works with these equipment types:
Tractor:
Sleeper cab
Day cab
26' box truck — 26' dock height box truck with tuck-under lift gate required. Interior cargo dimensions at least 26' x 8' x 8' (L x W x H)
Trailers:
53' dry van
Reefer
28' trailer
What authority do you need for Amazon relay?
You'll need an active DOT number with interstate authority. 
Learn more about reactivating your DOT number.
You'll also need a valid MC number. 
Learn more about how to get operating authority on the FMCSA website. 
You can apply for this online. 
New applicants can take 20 to 25 business days, and existing carriers can expect a wait time of 45 to 60 business days.
Amazon Relay requirements also state that you'll need a "Carrier" entity type that's Authorized for Property and for Hire. 
You'll need to indicate this operating authority on your application.
Next, you need a Federal Motor Carrier Safety Administration (FMCSA) Safety Rating of "Satisfactory," "None," or "Not Rated." 
You can check your safety rating on the Safety and Fitness Electronic Records (SAFER) system website.
You'll also need to meet these requirements for Behavior Analysis and Safety Improvement Categories (BASIC) scores:
Unsafe Driving — below 60%
HOS Compliance — below 60%
Vehicle Maintenance — below 75%
To become an approved carrier, you'll need to submit an application, and drivers will be expected to complete self-service onboarding.
Is Amazon Relay worth it?
The requirements for Amazon Relay are very specific and may take extra work (and insurance coverage) to satisfy.
So, is it really worth it?
That depends.
While it does take jumping through some extra hoops to meet the requirements for Amazon Relay, it can be a great opportunity for truck drivers and trucking companies to maximize efficiency, fill empty trucks, and grow income with their existing trucks.
Let's hear some input from truck drivers who have firsthand experience with Amazon Relay.
On a forum on the Truckers Report, drivers weighed in:
"Yes, you can pick and choose your own loads. Book anything you like. Drop and hook mostly, with some loads live unloading, but not many! Again, you can see where it goes before you book it. Not all stops are Friendly, and many are headaches and long waiting at the gates, etc... give it a try but don't let it be your breadwinner."
"We are the owner ops team! Husband and wife! The money we are making is absolutely crazy! GO FOR IT!"
"You can net 3K a week on Amazon without any issue. The only thing is you will work like a dog."
"It's crazy, 1 day, everything is totally SNAFU'd, and the next day everything goes like butter. You just never know what to expect."
Ultimately, you'll have to weigh the costs and benefits to determine whether Amazon Relay is the right option for your company.
While it can make your team more efficient, you'll likely need to take extra steps or get additional insurance coverage to qualify.
If you're looking for an easy way to make your delivery company more efficient, check out Circuit for Teams.
Circuit optimizes multi-stop routes, so your team is always on the fastest, most efficient route.
With Circuit, you can effortlessly keep track of your drivers, get proof of delivery, and send automatic updates to your customers.