10 minute read
How to Pick the Best Times to Drive for Postmates
Follow these helpful tips to earn more money making deliveries for Postmates by picking the best times to drive.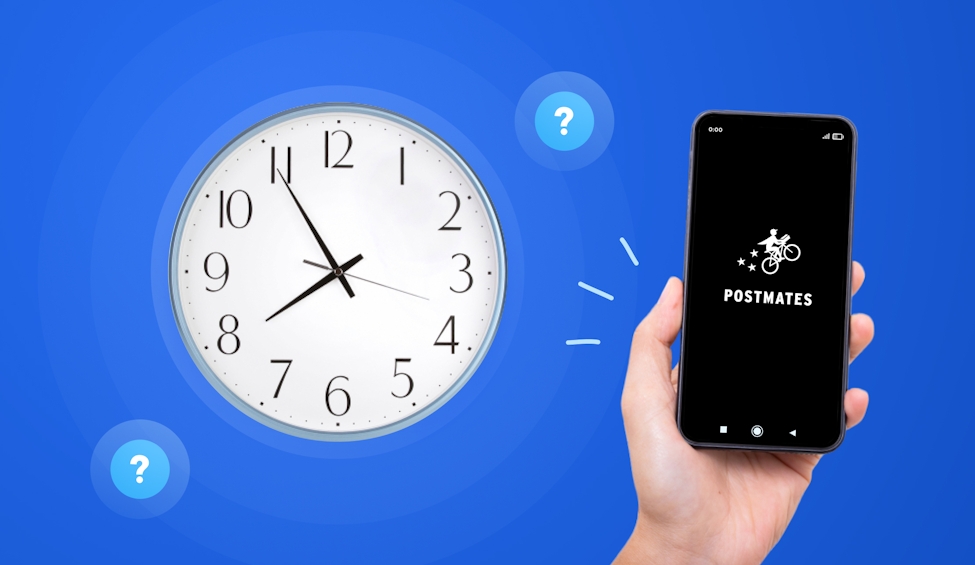 To make good money delivering orders for Postmates, it's important to drive at the best times.
Wasting time on low-paying orders or sitting around in your car waiting for orders to come in can put a big dent in your hourly pay.
The solution is to drive for Postmates during peak demand hours so that you have a steady stream of work available and you can maximize your earnings by focusing on high-paying orders.
Putting that solution into practice doesn't have to be a big challenge because the best times to drive for Postmates are no mystery. 
And that's what I'm going to reveal here.
Postmates — owned by Uber since December 2020 — is a food delivery service app that uses Uber Eats drivers to get orders to customers.
If you want to pick up meal orders from local restaurants and retail items from grocery stores, pharmacies, and even baby stores (going without baby wipes can be a nightmare!), driving for Postmates could be the part-time gig you need to make some extra money.
Accept Postmates and Uber Eats deliveries through the Uber app — hopefully during the times that are most profitable for you.
So, read on to learn how to schedule yourself for deliveries at the best times, plus other tips to make the most money possible as a Postmates delivery driver.
Postmates drivers work under the Uber Eats app
Postmates was once its own delivery service with its own drivers, and those drivers used the Postmates Fleet app to accept orders.
Since Uber bought Postmates in 2020, the Postmates Fleet app has been axed, and Uber Eats drivers deliver all Postmates orders through the Uber Driver app. 
Drivers use the Uber Driver app to manage both Uber rideshare requests and Uber Eats or Postmates orders.
Of course, Postmates delivery drivers were invited to become Uber Eats drivers — with some conditions.
Uber has stricter requirements for its contractors than Postmates did when the Fleet app was in use.
All new drivers to Uber and Uber Eats have to pass a background check that's more extensive than the Postmates checks. 
Uber uses a third party to run its background checks. So, you'll give them your date of birth, Social Security number (SSN), address, and contact information to submit to the check.
Uber will let you know if you've been accepted or denied within three to 10 days, on average.
Uber also takes driving violations more seriously and will disqualify you from making Postmates/Uber Eats deliveries if they decide your violations are unacceptable.
Other requirements to sign up as an Uber Eats driver include being at least 18 years old and having a valid driver's license or state ID. ID is required even if you choose to deliver by bicycle, scooter, or foot.
Postmates customers can still use the main Postmates ordering app to place orders. The same restaurants and stores are available, plus Uber Eats locations.
To work as a Postmates delivery driver, you need to sign up as a driver for Uber or Uber Eats and start accepting deliveries as an independent contractor. 
(Check out our post on how much Uber delivery drivers make and how to apply.)
The Uber Driver app lets you filter which types of orders you want to take, so you can get just Postmates or Uber Eats deliveries or just Uber rideshare requests — or both.
The app doesn't tell you whether a delivery order is from the Postmates app or Uber Eats. It only says that it's a delivery versus a ride request. 
It doesn't really matter where they come from since orders for both apps are handled in the same way. 
You get paid the same either way — and that's the most important thing!
What are the best days to drive for Postmates?
You can make pretty good money driving for Postmates/Uber Eats any day of the week. 
I mean, people need to eat every day!
With that said, certain days tend to be the busiest, like major holidays and rainy or snowy days — when customers are more likely to want to stay off the roads themselves. 
We don't blame them.
What is the best time of day to drive for Postmates?
When it comes to Postmates/Uber Eats delivery orders, Uber says the busiest times of day are:
Lunchtime (11 am to 2 pm)
Dinnertime (5 pm to 9:30 pm)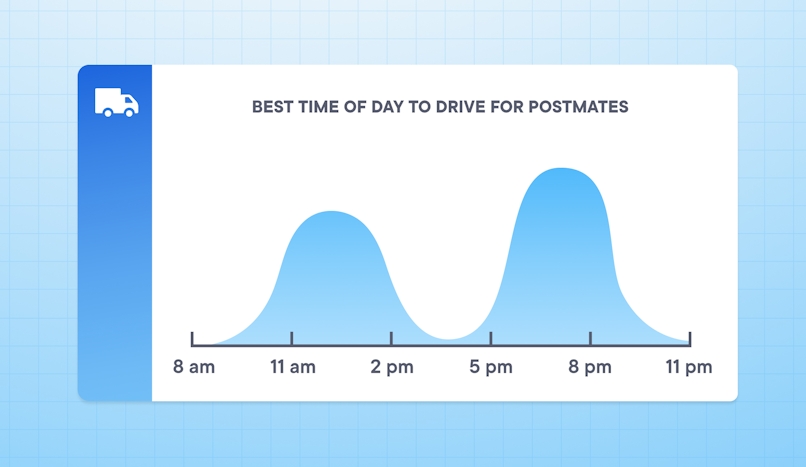 That makes sense considering how delivery orders are most often for prepared meals — rather than groceries or other retail items.
So, it's best to work as a Postmates delivery driver at the usual times when people are hungry (and before they get hangry).
But that's just one piece of the puzzle.
Another way to decide the best time of day to drive for Postmates is to pay attention to surge pricing on any particular day. 
Details on how this works are below. Basically, if you're in an area where a restaurant has more orders than drivers, you'll start seeing surge prices pop up in red on the Uber app map. 
Uber adds these surge prices to coax drivers into taking the available orders.
These are great times to drive for Postmates/Uber Eats in that specific area.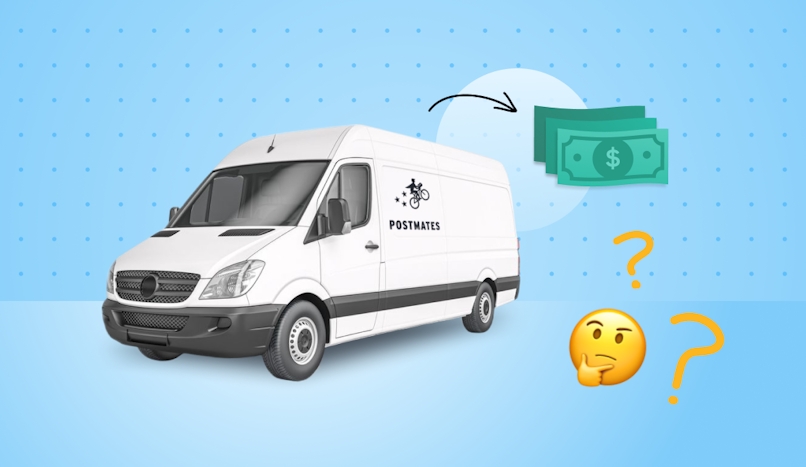 How the Postmates payout structure works for drivers
How Postmates pay works is a bit convoluted on the back end, but I'm going to break it down as simply as possible.
Your pay as a Postmates/Uber Eats delivery driver is based on each delivery you make.
When you get a delivery request, the app shows you an upfront fare (supposedly the minimum guaranteed earnings Uber promises to pay you for that trip).
That's not really the whole truth, though.
The upfront fare includes the base pay for the delivery, any promotions you qualify for, any trip supplement, and your customer's tip.
If you're a longtime Uber driver, you already know that this way of getting paid for deliveries is somewhat new.
But as Uber has always done, the app still allows your total pay for a delivery to adjust even after you finish the delivery.
Uber's advertising about the new upfront fare design suggests that those upfront fares really are guaranteed.
But they just aren't.
For one thing, customers can change their tips up to one hour after you leave the delivery at the drop-off location. Whether they raise or lower your tip, that automatically changes your total fare for the delivery. 
And if it brings your total below the so-called guaranteed minimum, well, you're SOL.
Of course, there are upsides to that design.
Tips can be raised.
And as Uber has always done in the past, it also raises fares any time a trip takes longer than expected.
Uber offers this explanation for why you would see differences between your promised minimum fares and your actual payments.
Uber pays delivery drivers their earnings every week by direct deposit to your bank account. You usually have access to that money within two to three days. 
You can also use the Instant Pay option to immediately cash out your earnings to a debit card. 
Uber lets you use Instant Pay to cash out up to five times every day.
Instant Pay transfers your money to a personal debit card for $0.50 per transfer or to your Uber Debit Card for free.
So, how can you maximize your Postmates pay?
Let's talk surge pricing in detail. 
How surge pricing works 
Taking advantage of surge pricing is probably the best way for Postmates/Uber Eats drivers to make more money.
And Uber makes it pretty simple.
If you were a Postmates delivery driver before the acquisition, you know surge pricing by the name of blitz pricing. 
It's pretty much the same thing.
When an area or a specific restaurant has higher order demand than drivers available, Uber adds a surge price onto orders to help entice more drivers into accepting them during these peak hours.
Any time a surge price is tacked onto an order, that surge order shows up red on the Uber map so you can clearly see where surges are happening in real time.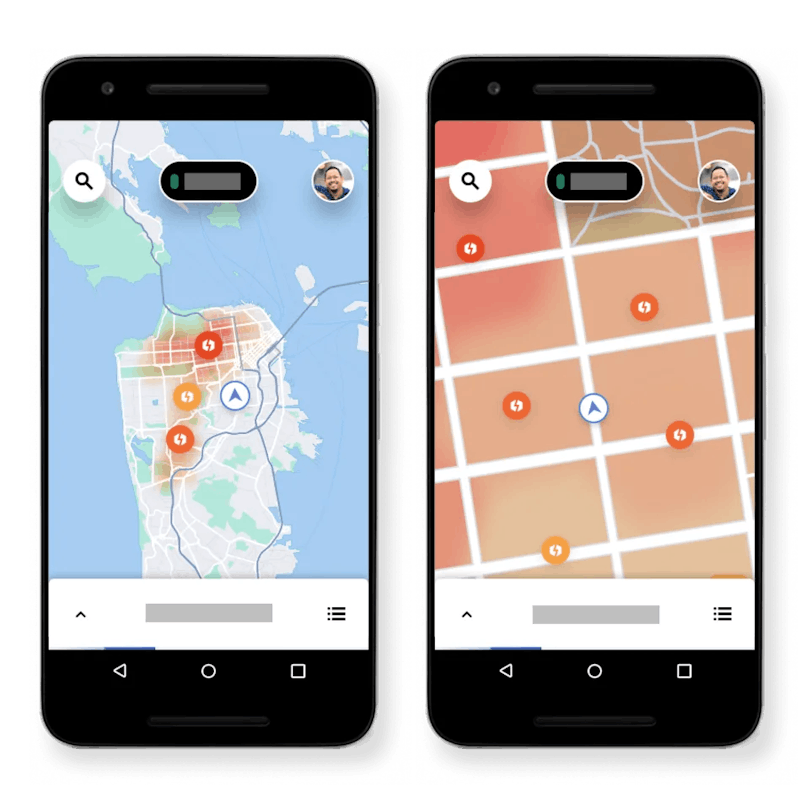 Source: https://www.uber.com/us/en/drive/driver-app/how-surge-works/ 
The catch? Generally, you'll only be able to see surge pricing in your local area. That means it's important to be in the right place at the right time.
There are a couple of tricks to finding surges:
Park where there are a lot of Postmates and Uber Eats restaurants. You'll have to figure out where that hot spot is in your own city, of course, but Uber recommends downtown areas and busy areas marked on the Uber app's map with high Boost multiples (see details below).
We've got some sneaky parking tips to help you with faster deliveries. 
Check the Uber Driver app for surge pricing notifications. The Uber app will send notifications for delivery requests and let you know whenever surge pricing is included. It's a big help when you're trying to find surges.
Earn more perks thanks to Boost and Quest promotions
Uber Eats runs two other regular promotions that act as incentives to get drivers to take on orders and help its gig workers earn more money.
Boost: Similar to surge pricing, a Boost promotion multiplies the amount you earn for a delivery by a preset multiple, like 2 or 3.5 times. The difference from surge pricing is that Uber plans Boost promotions for certain regions in advance. Although Boost promotions are usually based on high demand, they aren't in real time.
If a delivery qualifies for both Boost and surge promotions at the same time, you'll get the promotion total that's higher. You're only paid one Boost or surge promotion per delivery.
Quest: Drivers who delivered for Postmates before the Uber acquisition might find this promotion familiar. The Quest promotion gives drivers bonus money if they complete a minimum number of deliveries in a certain time. It's usually an extra $1 to $2 per delivery. 
These promotions are only available at select times, based on rider trends and app usage in your area.
How tips work on Postmates 
Tips can make or break your earnings. 
Knowing how to make the most of the tip opportunity is important when trying to maximize how much you make with Postmates/Uber Eats delivery.
When a Postmates customer finishes the checkout process, the next-to-last step is to select a tip amount. 
The app pre-selects a 20% tip for higher order totals. The app pre-selects a more reasonable amount for lower totals. 
For example, when I was placing a $16 order, the pre-selected tip was $4 (25% of the order total).
The customer can choose any of the available percentage options or enter a custom amount. 
No tip is also an option. 
Every customer can change their tip amount up to one hour after you finish the delivery. 
When that one hour is up, you can instantly access your Postmates tips through Uber's Instant Pay feature or collect them in your weekly payout.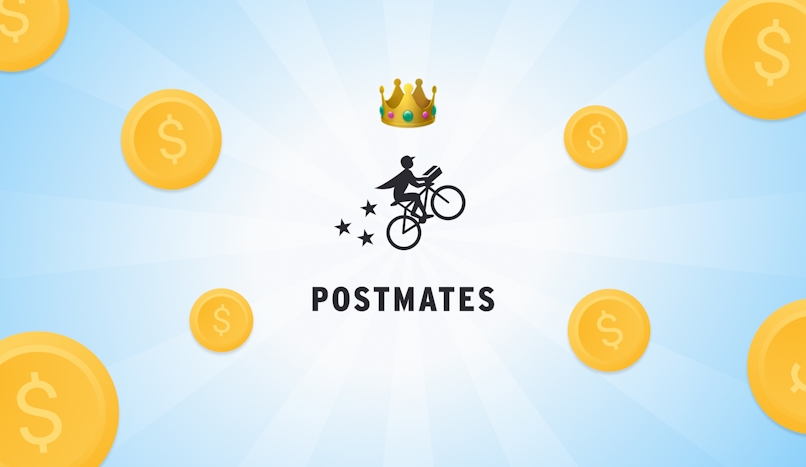 How can you maximize your Postmates earnings?
Other than getting on the Uber Driver app during the best surge and Boost times, there are a few additional ways to make better money driving for Postmates/Uber Eats.
Qualify for Uber Eats Pro
This is a special program for outstanding Uber drivers. You get access if you earn enough points for your Postmates deliveries and have at least an 85% rating from restaurants and customers. 
Benefits include up to 5% cash back at gas stations, 24/7 roadside assistance, discounted car maintenance, 100% tuition coverage at Arizona State University Online, bike helmet discounts, and restaurant partner treats from participating locations.
Limit your focus to one area
Find a hot spot, like a popular strip mall or a hopping downtown quarter, and set up shop. By staying within a small range, you'll cut down on gas usage and driving time. 
We've got a few other tips for saving gas while driving and making deliveries.
Learn which delivery requests to decline
Cherry-picking orders is one of the key ways you can maximize your earnings. You have the option to decline any delivery request you receive, and it's important to do so when the delivery just isn't worth your time or gas. 
Short-distance, quick trips are best. Long-distance, time-consuming trips are the worst. 
With that general rule in mind, you might decline a request because:
The restaurant is notoriously slow, whether in preparing orders or getting through its drive-thru line. Consider if all that time waiting around is worth the impact on your bottom line.
Parking at the pickup or drop-off location is tricky. If you'll have to spend time and gas driving around looking for a parking spot, you may want to skip that hassle and money-suck in favor of a more lucrative delivery request.
Distance to the pickup location is far. Uber doesn't compensate drivers for their time driving to the pickup location, only for their drive from the pickup to the dropoff. If you spend a lot of time and gas driving to a pickup, you're wasting money. Focus on pickups in the area where you are already located.
Although there's some confusion about whether your acceptance rate matters as an Uber Eats driver, the fact is that it doesn't. 
You can decline as many delivery requests as you want without it affecting your ability to work for Uber or accept other requests. You can even cancel an order after accepting it without being penalized.
Start earning more on Postmates deliveries today
Any time you make deliveries as a side hustle (or even full time), the time of day when you drive plays a big role in how much money you can make. 
The more Postmates orders you can take on during peak hours, the bigger your earnings.
Being in the right place and accepting the right orders are also crucial strategies for making big bucks.
And now that Uber Eats orders are up for grabs too, this gig offers more money-making opportunities than ever.
So, find your local hot spot, make sure you're ready to drive during surges, and enjoy that extra cash!