9 minute read
Four Best Alternatives to Google Maps for Faster Multi-Stop Route Planning
Are you looking for some great alternatives to Google Maps for route planning? Here's our guide.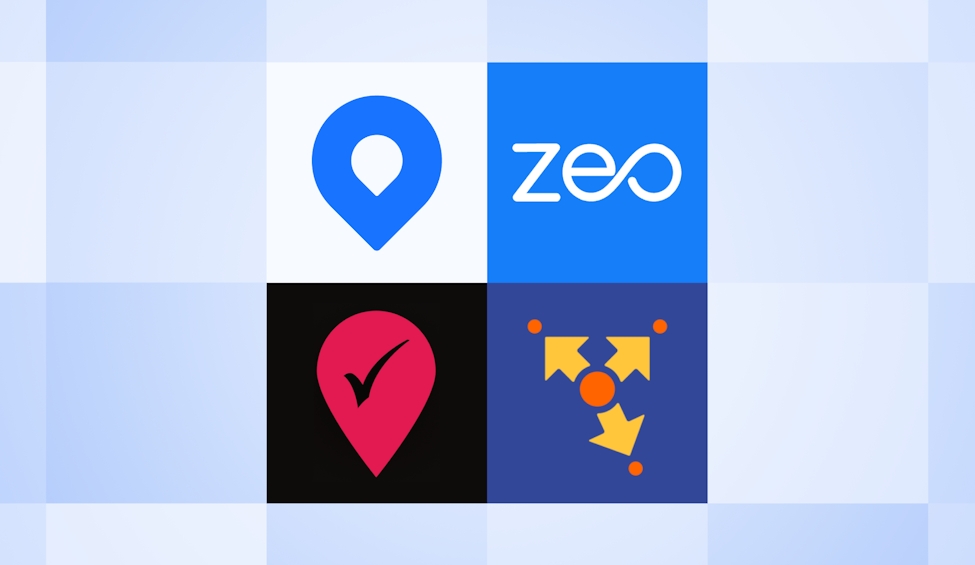 Google Maps is often used as a multi-stop planner among newer delivery drivers to plan their delivery routes. It's OK to use Google Maps if your route is small and you only have a few packages to deliver.
However, the number of stops you have can be unpredictable. And sometimes, you may need to cover other drivers on an unfamiliar round. This is when you may start looking for alternatives to Google Maps
You have a limited amount of time to drop off packages at homes and businesses. Can you guarantee that planning the route alone will help you to get finished on time (or earlier)?
Route planning with Google Maps is difficult. You need to manually do the optimization to work out the best routes, and they only give you nine stops (not nearly enough for the average multi-stop courier!).
As such, you'll need alternatives. There's no question about it.
So let's dive into four of the best.
Four alternatives to Google Maps
What is the best free route planner app? There may be more than one. Many companies offer a free alternative to Google Maps, and most of them include additional features at an affordable price.
Four of the best alternatives to Google Maps include our tool, Circuit Route Planner, Road Warrior, Route4Me, and Zeo Route Planner. This guide will detail which route planner app is best for each situation.
Whether you're driving through the suburbs trying to find a particular house, or avoiding traffic in the city, one of these route planner apps should meet your needs.
Circuit Route Planner
Circuit Route Planner helps couriers make delivery easy and get home early. By allowing you to plan shorter routes, track progress, get turn-by-turn navigation, add addresses with your voice, and find packages fast in your vehicle. In addition, Circuit Route Planner also takes traffic into account and lets you plan routes in real-time.
As a delivery driver, you will benefit from the crystal clear layout, more efficient routes and time saved. Circuit drivers save up to one hour each day on average.
Road Warrior
Road Warrior is another route planner that offers a driver app. It also allows for progress tracking to know how much farther you need to drive and how many more deliveries are left.
This route planner app prioritizes your deliveries as well. Road Warrior also takes traffic into account and considers tolls and school zones when planning your route.
Route4Me
Route4Me is not specialized for package delivery drivers but can be used by any professional on the go. Vendors or subcontractors who need to travel for work can use this app when planning their routes.
With this app, routes can be planned in near real-time. As a delivery driver, this will save you significant time. Route4Me is one of the few alternatives to Google Maps that claims they can cut driving time by 35%.
Zeo Route Planner
The Zeo Route Planner app aims to deliver the shortest route possible to get your packages to their destination on time. In addition, you can add up to 150 stops on their Premium Plan.
This mobile app can even recognize your voice so that you can add an address without having to stop and enter information manually. You won't have to take your hands off the wheel.
Circuit Route Planner: A better way to plan your daily deliveries
The Circuit Route Planner was explicitly designed with truck delivery drivers in mind. Our app will help you finish your route much faster, saving as much as an hour each day.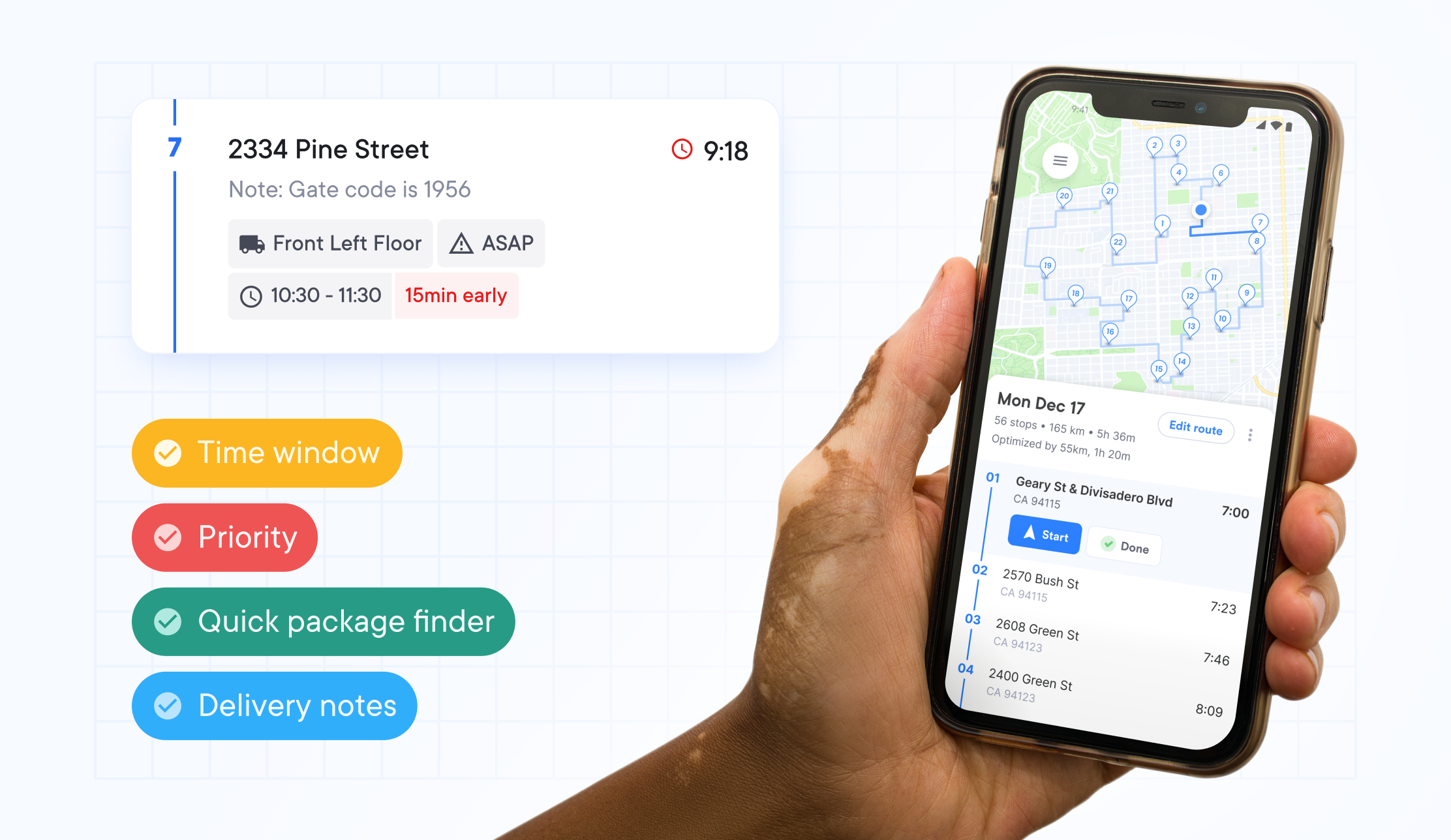 Plus, your boss will be happy, as customers will likely leave better reviews when their packages are delivered on time or ahead of it. Best of all, with the Circuit Route Planner, you'll get home earlier than ever before.
More than 50,000 delivery drivers are currently using the Circuit Route Planner app, and drivers save about one hour on average. Couriers use Circuit to complete more than 300 million deliveries every year.
Quick overview
Circuit is a route planner available on iOS and Android that allows up to ten stops for free on their basic plan, plus a free 14-day trial of our Pro Subscription. Not only will you save time and money with getting the best routes available, but our aim is to make delivery easy. This includes the app itself, which is super quick and simple to use.
Our app uses fancy technology to give you the most up-to-date maps with the current traffic in mind. While this app is meant for courier delivery drivers, you can also use it whenever you're on a road trip, food or medical delivery driver, or travelling for business.
The Circuit mobile app lets you:
Track your progress
Set priority and timed stops
Get turn-by-turn navigation
Connect to your favourite GPS
Add addresses quickly with your voice
Find packages fast in your vehicle
Plan routes in real-time
Get automatically updated its arrival times in real-time based on the traffic available on your route
Capture proof of delivery
Adding a priority stop looks like this: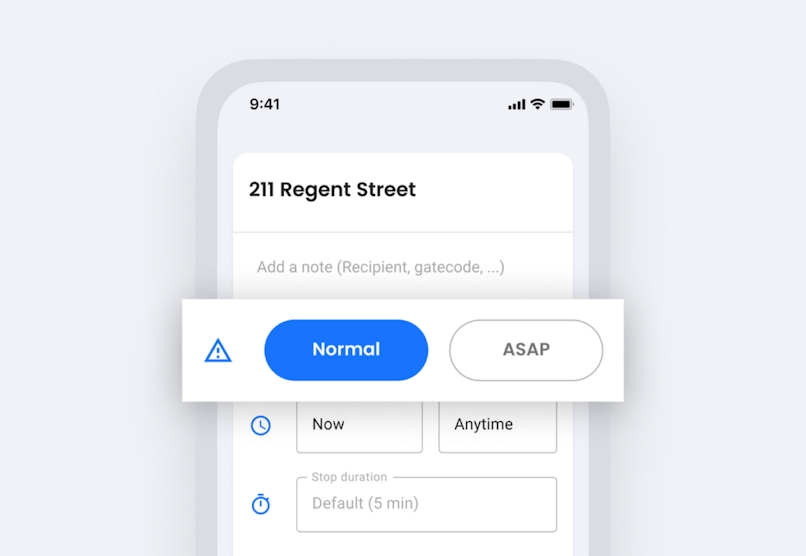 However, 10 stops will not be nearly enough for the typical multi-stop delivery driver! So, you'll want to look at our Pro subscription plan for $20 per month, which includes route planning for unlimited stops.
Ideal for delivery drivers
The Circuit Route Planner application is ideal for delivery drivers and couriers of all kinds. For example, the recipients of your packages can use Circuit Package Tracker that lets them monitor any package worldwide – and you to communicate directly with them.
Suppose your courier company uses Circuit for Teams. In that case, it allows your boss to send and divide shipping addresses among a fleet of truck delivery drivers using the Route Planner app. So every delivery driver in your team will be given the best route any day of the week.
The Circuit for Teams app also lets your boss keep track of each driver so that the time it takes to complete a delivery can be logged. There is even a proof of delivery feature included in the app. You'll find its platform easy to use and well-designed.
Are you ready to make multi-stop route planning more organized and efficient? Install Circuit for a free 14-day trial today
Road Warrior: How you can win the war and get home early
Road Warrior is a US-based company founded in 2010. The Road Warrior Route Planner app allows delivery drivers and couriers to find their locations more quickly and efficiently. With this app, you'll be able to navigate the streets without getting lost.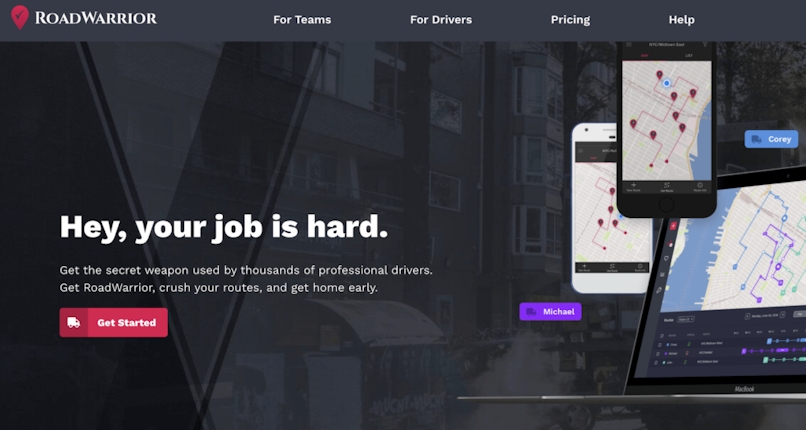 Quick overview
The basic Road Warrior plan is entirely free. This free option for your Road Warrior app lets you create a route with no more than 8 stops in total. Circuit, however, gives you 10 stops in its free option.
Suppose you're looking for more stops in your plan. In that case, you can opt for its paid plans that offer additional features. Such as assigning locations to a driver, monitoring the time it takes to complete a delivery and route plans of up to 200 stops.
The paid Road Warrior app also includes analytics tools that track driver performance and delivery performance. You can upload spreadsheets to this app and add shipping addresses to better organize performance and sync that data among multiple delivery drivers for efficiency.
Through the Professional subscription, Road Warrior will allow you to plan a route with up to 120 stops at a time. However, there is a maximum of 512 stops in total per day. Whereas Circuit is unlimited.
This app will also allow drivers to be matched with particular zones. This means that you can deliver packages in your favorite neighborhoods and assign specific drivers to a group of locations in the area. Road Warrior strengthens delivery so much that you'll see more packages get delivered per day than you did before.
Ideal for teams
This app is great for business teams along with delivery drivers. However, it includes an impressive dashboard and API access as well as data-driven results and data reporting for a business team.
The dashboard, for instance, allows teams to assign drivers and plan delivery routes. Drivers and dispatchers can also share data through this application. API access can also help dispatchers automate daily tasks.
Furthermore, this app will allow you to add unassigned stops as you drive from place to place. It also allows teams to track the progress of deliveries. All of this information will help business teams make better decisions in the future for planning their routes.
This app does allow you to save time on your deliveries. However, the interface is trickier for new drivers to get to grips with, and you may not be looking for all the bells and whistles on offer – which would likely get in the way.
Route4Me: Serving every industry
Many industries have started using the Route4Me app, including construction and heavy equipment shipping, government agencies, cable and telecom companies, food delivery drivers, and healthcare fleet management agencies.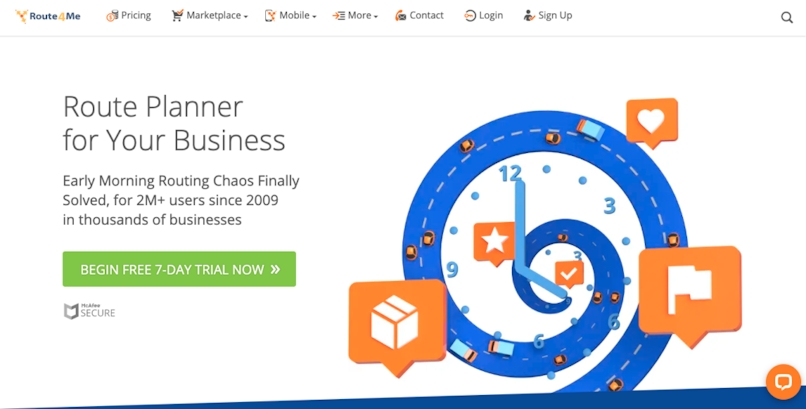 With a team of routing professionals, you'll be able to set up the perfect routes for your needs. Just upload customer names and addresses and a list of drivers, and then a superior delivery route can be made.
With a route planning app like this, you can deliver packages on time to the correct location. In fact, with this app, you'll be able to track delivery performance and improve customer service.
That will also make your boss happy. With better customer reviews, you may even get a bonus!
Quick overview
Route4Me is a fleet-management software product that is cloud-based and designed for businesses of all sizes. The main aspects of this software solution are its route planning features and routing guidelines.
Users can upload or manually enter customer addresses and create a route that avoids blocked roads and traffic. Routes can be round-trip or made to end at any destination.
Managers can track delivery drivers' progress in real-time and plan routes that fit all types of schedules. Drivers will be assigned to whatever routes make the most sense.
Over time, managers will be able to make better decisions and figure out the fastest routes for their package deliveries. This will save delivery drivers time and get them home early.
Ideal for businesses and managers
The Route4Me app serves many different businesses and industries. Any companies that offer deliveries, pick-ups, business services, and door-to-door sales would benefit from the Route4Me app.
As a driver, you can create routes for one-time use directions or repeated deliveries. With this app, businesses can track the total distance driven to meet clients or deliver products.
Managers can also monitor the itinerary of delivery drivers using the Route4Me app. It also provides reports to help managers make essential business decisions. Some features of this application include:
Order management
Employee management
Mileage tracking
Customer database
Route planning
GPS tracking
Drivers, managers, and businesses will have shorter and more efficient routes. However, as with Road Warrior, the app's design can be hard to understand in the first few uses.
Zeo Route Planner: Navigate the way you want
The Zeo Route Planner includes a free option to plan a route with up to 20 stops in total. As a driver, by using the Zeo Route Planner app, you'll be able to reduce time spent delivering packages, finish deliveries early, and save money on fuel.
This app is designed for delivery drivers, couriers, logistics managers, and small businesses. The Zeo Route Planner app has not been around as long as some other route planning tools, which means you might find some bugs that need to be worked out.
However, as Circuit, the app automatically updates its arrival time in real-time based on the traffic available on your route. To make sure you never get lost on your drive, you'll need a route planner that lets you navigate the way you want.
Quick Overview
The Zeo Route Planner has had more than 100,000 installations, and reviewers tend to be satisfied with the app. It has 4.6 stars out of 5 stars in total on Google Play.
After quickly delivering your packages, you can get home early or even have time to go out with your friends. Zeo claim that drivers can save 20% of the money spent on fuel and reduce 30% of the time spent driving.
Ideal for drivers, couriers, and small businesses
As a driver or courier, you'll enjoy the Zeo Route Planner due to its ability to add 150 stops on every route. However, this may be limiting for multi-stop drivers on larger routes.
Whether you're a small business owner or a delivery driver, this app will allow you to edit, delete, and manage your routes to save you time and money spent on fuel.
Just like Circuit, the Zeo Route Planner app can also recognize your voice so that you can quickly speak the customers' addresses to add the stops to your route. You'll also be able to track how fast or slow your deliveries take so that you can choose the fastest routes in the future.
4 best alternatives to Google Maps: Driving it home
Suppose you're looking for an alternative to Google Maps. In that case, the Circuit Route Planner app is an excellent tool for optimizing your package delivery. With our app, you can make the fastest route possible for bringing those boxes to your customers on time or even ahead of time.
Managers can also track the progress of your package deliveries through the Circuit for Teams app to see which routes are faster than others. In addition, this app allows you to send tracking updates in real-time to your customers so that they know when their package will arrive.
Are you ready to make multi-stop route planning more organized and efficient? Install Circuit for a free 14–day trial today