8 minute read
What Is DashPass? Is It Worth It?
Find out if the cost of a DashPass subscription for discounts would save you money based on how often you order deliveries.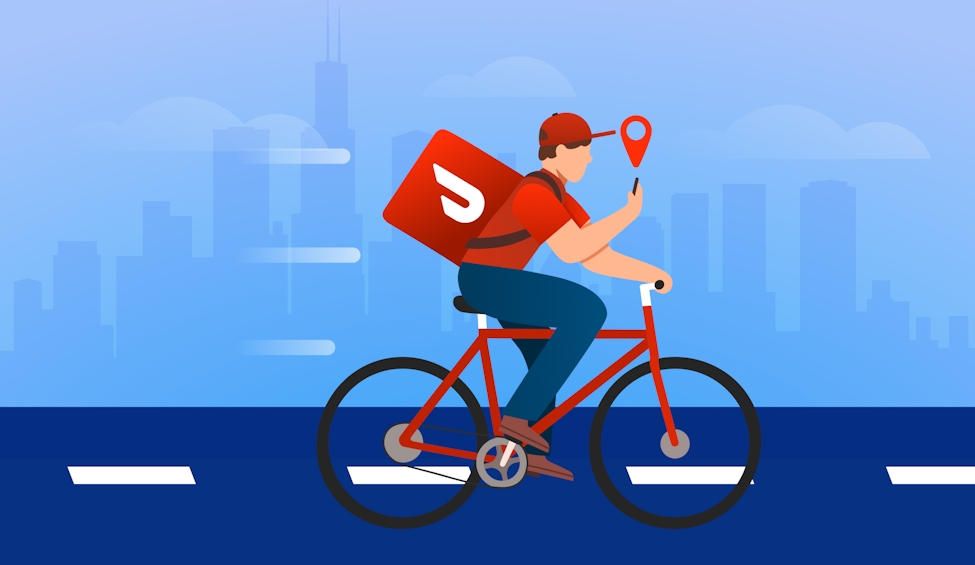 Are you a regular customer of DoorDash? Would you be surprised to learn that paying for a DashPass can save you money?
DashPass is a DoorDash subscription service you can sign up for to save money on DoorDash delivery fees and service fees. 
The program includes occasional deals and priority customer service. It also applies to Caviar (another food delivery service owned by DoorDash) orders.
You probably already have a DoorDash account and place orders using their delivery service, but the actual orders aren't free.
DashPass discounts can help.
Since you typically have to pay to get DashPass, it's important to think about whether it'll help you save money in the long run.
The answer depends on how often you order through DoorDash or Caviar and how much you pay for your DashPass subscription (not all members pay the same).
As a longtime DoorDash customer and DashPass subscriber, I know that my DashPass benefits have saved me thousands of dollars. 
The unlimited free deliveries and other perks have been well worth it for me.
I've written this quick guide to help you figure out if DashPass is worth paying for in your own life.
If you've never used DashPass before (or if you signed up a while ago and are wondering if it makes sense to keep paying), I've got you covered.
Read on to make sure you're getting the biggest bang for your buck when it comes to DoorDash and Caviar with DashPass.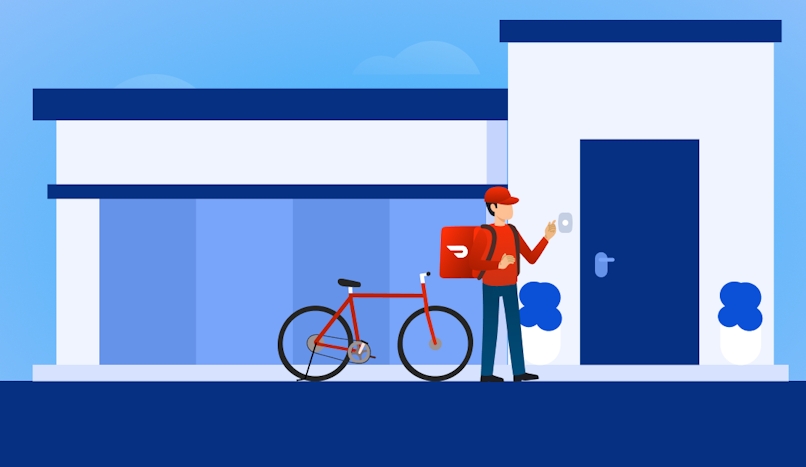 How DashPass works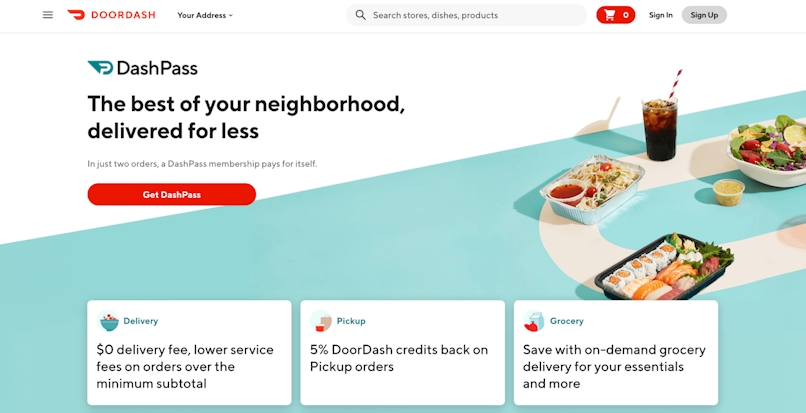 DashPass gives you discounted fees for eligible orders. 
The delivery fee is cut down to $0 for all DashPass orders, and you get 10 percent off service fees.
Once you've subscribed to DashPass, your discounts automatically apply to eligible orders without you doing anything.
Just look for restaurants or stores that offer DashPass deals (almost all of them do), order from those, and you're on your way to big savings for your DoorDash or Caviar orders. 
In most DoorDash service areas, restaurants offer DashPass discounts for orders that are $12 or more. 
A few select US cities have a lower restaurant order minimum of $10.
Grocery store orders are eligible for DashPass discounts when you hit $25 as the minimum order total.
Simply fill up your cart to meet the minimum order total, and — alakazam! — DashPass discounts apply. 
You can see the discounts listed on your checkout screen before completing your order.
Hit "Place Order" to lock in your discounted order. Done and done.
Other DashPass benefits 
While $0 delivery fees and reduced service fees are the main appeals of the DashPass program, there are a few other benefits that come with a subscription:
DashPass Pickup Benefit: You can earn 5 percent back in DoorDash credits by picking up eligible orders from "Pickup at DashPass" restaurants. Take advantage of this offer by selecting the promo option for your pickup order during checkout.
Exclusive DashPass promos: DashPass subscribers can access more deals than regular users. There are some general promotions that all DoorDash users can access, but DashPass promotions are available only to DashPass members.
For example, the annual Summer of DashPass is a five-week summer event with thousands of exclusive promotions for DashPass members. The DashPass annual plan is also available at a discount for just $59 during this summer event.
Priority customer service: DoorDash says DashPass members receive priority service compared to non-members.
Are all restaurants DashPass eligible? 
The short answer is no, but most are. 
I order from restaurants on DoorDash pretty often, and I rarely see a restaurant that doesn't offer the $0 delivery fee for spending $12 or more.
You can easily tell which restaurants are eligible for DashPass because they have a small DashPass symbol by the restaurant's name. 
The restaurant's listing also says "$0 delivery fee over $12" when it's DashPass-eligible.
Another way to look for restaurants that offer DashPass discounts is to select the DashPass filter button near the top of the app screen. 
That will let you see only DashPass-eligible restaurants and stores.
How much does DashPass cost? 
Those new to DashPass can get a free 30-day trial when signing up. 
You'll have to enter your credit card information, so if you plan to cancel when the trial period ends, remember to cancel before billing starts for a paid monthly subscription. 
Cancellation is easy through the DoorDash website or app.
The standard price for a DashPass membership is $9.99 per month. 
It's a flat subscription fee DoorDash charges your credit card every month, regardless of how many orders you place.
You can save money on a DashPass subscription in a few ways:
Pay upfront for the annual plan at $96 per year ($8 per month).
Get a free or discounted membership through Chase or Mastercard.
Sign up for the half-priced student plan to pay only $4.99 per month or $48 per year.
How much do I pay for DashPass, you ask? 
Well, there was a time when I was paying the regular $9.99 monthly fee. 
But right now, I'm taking advantage of the Chase and DoorDash partnership. This gives me a discounted DashPass subscription for a year as long as I use an eligible Chase credit card to pay for my DoorDash orders. 
As soon as I set my default payment method in DoorDash to my Chase card, I got a DashPass subscription with the first three months totally free. 
Now, I'm paying a half-price monthly fee of $4.99 for the remainder of the promotion. 
This is the deal for the Chase Freedom and Chase Slate entry-level credit cards (currently closed for new DashPass signups) and other Chase Freedom cards, including Chase Freedom Flex, Chase Freedom Unlimited, and Chase Freedom Student (still open for new signups). 
Chase also offers DashPass deals to a variety of Chase co-branded cardholders. 
You can get the same entry-level DashPass benefits with a retail credit card backed by Chase, like a Southwest credit card or Starbucks Rewards Visa card.
DashPass promos are a bit better for premium Chase cards, namely Chase Sapphire Reserve, Chase Sapphire Preferred, and J.P. Morgan Reserve cards (still open for signups, too).
Mastercard also has a promo partnership with DoorDash. 
If you've never signed up for a DashPass subscription, you can use your Mastercard World or World Elite card to get a free three-month trial and $5 off your first order each month.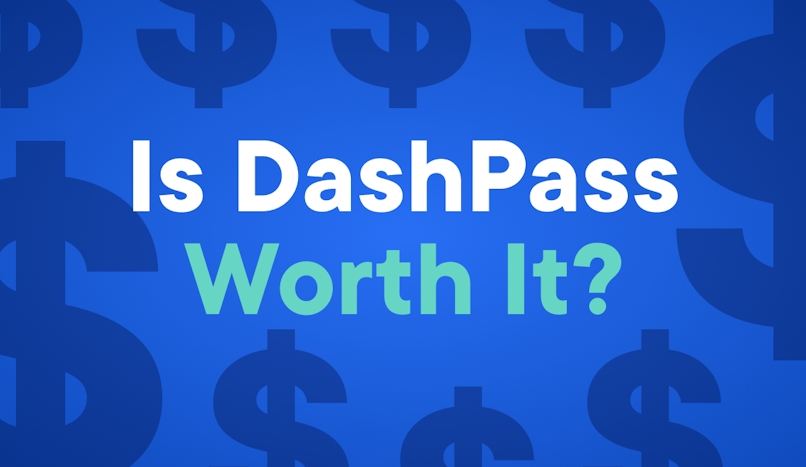 Is DashPass worth it?
DoorDash expenses can add up quickly, and I'm all too familiar. 
On top of paying for your food (with inflated online prices compared to in-person prices), you also have to cover basic delivery costs and driver tips. 
(Read how DoorDash makes money in our guide on the DoorDash business model.)
When you can legitimately save money on DoorDash orders, it's definitely worth it.
So, does DashPass help?
If you've been using DashPass for any length of time, you can log into your account and see the estimated total savings you've racked up under the Manage DashPass tab. 
Mine is thousands of dollars at this point.
Of course, DoorDash offers that courtesy data for marketing purposes. 
Better to do our own investigation, right?
The easiest way to decide whether DashPass is worth it is to look at how much you pay for your plan compared to how much DashPass discounts save you on each order.
If you order from DoorDash often enough, the answer will be a solid yes — it's worth it for the real cash savings.
But as with any paid subscription, you could be wasting money if you don't use it.
When will DashPass start to save you money? 
If you have a free DashPass subscription, DashPass will start saving you money with your first eligible order.
Once you start paying for DashPass, whether it's worth the money depends on how many orders you place in the same payment period (monthly or annually).
Check out the main DashPass webpage. DoorDash says, "In just two orders, a DashPass membership pays for itself."
Is that true?
Pretty much, yeah, on average. 
I'll explain.
Let's consider a small order from Rubio's that barely meets the minimum DashPass order total of $12.
Two fish tacos for $12.12 shows a standard delivery fee of $1.99 and a standard service fee of $4.06.
With my DashPass, the delivery fee is slashed to $0 and the service fee is reduced to $1.67.
As the app says at the top of the screen, DashPass is saving me $4.38 on this order.
Restaurants have different delivery fees based on the customer's location and other factors. 
Delivery fees without discounts range from $1.99 to $5.99.
Service fees are a percentage of the order's subtotal. The more you spend on your food, the higher the service fee climbs.
My Rubio's order represents one of the least-expensive food orders that qualifies for DashPass discounts.
If I save $4.38 each time I place two Rubio's orders in one month for my fave fish taco plate, that means I've saved $8.76 thanks to DashPass discounts. 
That savings covers the monthly cost of an annual plan, a student plan, or a discounted Chase promotional plan. 
(Just remember that with an annual plan, you'd need to cover the whole annual fee in DashPass savings to get your money's worth overall.)
To get your money's worth with a standard $9.99 per month DashPass subscription, one more order would put you over the top. 
That makes DoorDash's claim that "in just two orders, a DashPass membership pays for itself" slightly off for the standard monthly membership fee.
If you're paying $9.99 per month and only ordering the absolute minimum DashPass order, three minimum orders per month (instead of two) would definitely justify a DashPass subscription. 
So, even if you only order three small DashPass-eligible orders in a month, your $9.99 DashPass payments are worth it. 
Order even more, and it's way worth it.
You can cancel a monthly DashPass plan at any time. If you suddenly want a break from your payments, just go into the DoorDash app and cancel.
Final answer: Order twice or thrice and DashPass is nice
Food delivery fees are hitting people's budgets big time. 
We recently did a survey that shows how much delivery fees are adding up for everyday Americans who use delivery services like DoorDash and Uber Eats.
The dollar amounts are pretty astonishing.
That's why DashPass is a great option for regular DoorDash or Caviar customers.
I wouldn't order from DoorDash nearly as often if I paid full delivery and service fees. 
That just wouldn't work for my budget.
But with DashPass, ordering food from DoorDash is worth the money when I'm tired and don't feel like cooking, or when I haven't shopped for groceries, or when my family is just in the mood for our favorite restaurant.
Sure, I'm careful not to use DoorDash delivery services too often. 
It's still more expensive than getting the food myself or eating something from home.
If you're like me, though, you may enjoy splurging on great food that lands on your doorstep with the press of a button.
When you can budget for two or three DoorDash deliveries per month, you can definitely budget for a money-saving DashPass subscription.
It's worth it!