8 minute read
Track Your Packages with Ease: An Inside Look at SPEEDEX Tracking
Need reliable package delivery in Greece? Try Speedex tracking! This innovative courier service offers peace of mind for your delivery from start to finish.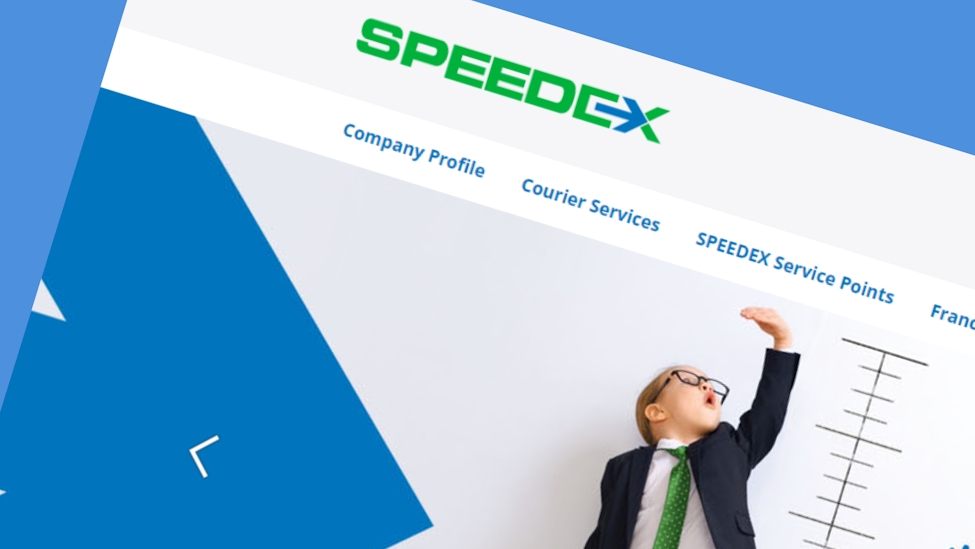 Are you struggling to keep track of your SPEEDEX packages and feeling overwhelmed by the process?
We've all been there. But with SPEEDEX, a package delivery service in Greece, you can have peace of mind and stay informed every step of the way.
SPEEDEX offers real-time updates on your package's whereabouts, estimated delivery time, and even notifications for any unexpected delays. No more guessing games or missed delivery attempts.
Whether you're expecting an important delivery or just want to keep tabs on a package, Speedex tracking is here to help.
In this article, I'll walk you through how easy Speedex tracking is with a step-by-step. No more guessing games or waiting around for updates. With Speedex, you can stay informed every step of the way.
So let's get started and make package tracking a breeze.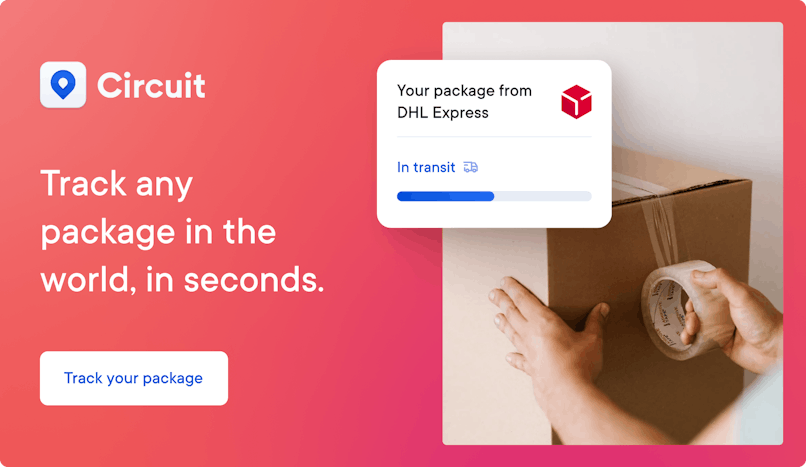 SPEEDEX started in 1986, offering nationwide courier services across Greece. Today, they are owned by the Sfakianaki Group, one of the largest Greek logistics services.
Alongside courier delivery in Greece, SPEEDEX offers international warehousing, transportation, freight forwarding, removals services, and customs clearance.
SPEEDEX package tracking guide
When you send your package with SPEEDEX, or are expecting a SPEEDEX delivery, they will send you a tracking number to keep you updated about where your package is. 
Use the SPEEDEX package tracker to tell you where your package is, where it has been, and the carrier it is with.
Carrier-to-carrier numbers differ from tracking numbers; tracking numbers are unique numbers and letters assigned to every package to identify, track, and find packages.
As a consequence of SPEEDEX partnering with various carriers, tracking from them can find significantly different from one another.
How to find your SPEEDEX package tracking number
After purchasing your product online, you should get a confirmation email explaining that you will get a tracking number after your package is sent. 
Once got, you can use your tracking number to stay posted on your package's journey from start to finish.
How to track your SPEEDEX package location
SPEEDEX package tracking is easy. Copy and paste your tracking number into the SPEEDEX package tracker or Circuit Package Tracker.
Circuit Package Tracker is a universal tracking website that you can use to identify, find and track SPEEDEX orders globally.
Lost SPEEDEX tracking number
If you've lost your SPEEDEX tracking number and don't know how to find your package, you can start by searching through your email to find your confirmation.
Below you'll find some steps to try to resolve your problem if you cannot find your tracking number.
How to track SPEEDEX without a tracking number 
It's hard to track your SPEEDEX package if you do not have your tracking number. 
For any system to identify the whereabouts of your package, you must have a tracking number assigned to your specific package so the system can determine its location.
You can track your package as it travels from warehouse to warehouse, getting scanned into their databases.
Alternatively, you may want to call SPEEDEX directly. They may help you if you give them details such as the recipient's name, address, destination country, and email address. 
Using this information, they might find your package and give you your tracking number from their file.
Solving SPEEDEX package tracking issues
Since SPEEDEX delivers packages locally and internationally, solving tracking issues will depend mainly on where your sending issues originated.
On a local level, the problem can be a wrong address, you missed the first delivery, weather, and more.
Concerning global orders, SPEEDEX acts as more of the middle man between retailers and carriers when sending to destination countries.
As a result, there are many reasons why your package is having tracking issues through SPEEDEX.
Why you can't track your SPEEDEX package 
If you're curious why you can't track your SPEEDEX package even though you have your tracking number, it's likely a logistical issue. It takes time for your information to be uploaded into the carrier's system correctly.
You often cannot track your SPEEDEX order because your package has yet to be sent to track it and is untraceable.
It takes up to a few days after the sending company gets your package for your tracking number into their database; this is a plausible reason why you can't track your package immediately.
Why your SPEEDEX package is not updating 
There are many reasons why your SPEEDEX hasn't moved. Most likely, your package is getting delivered from one location to the next, which can take days. 
The company that gets your package may be busy – and it can take time to put your package information into their systems.
You may also find that issues with customs, slow transport, and weather conditions can stall your package's progress.
SPEEDEX package tracking status explained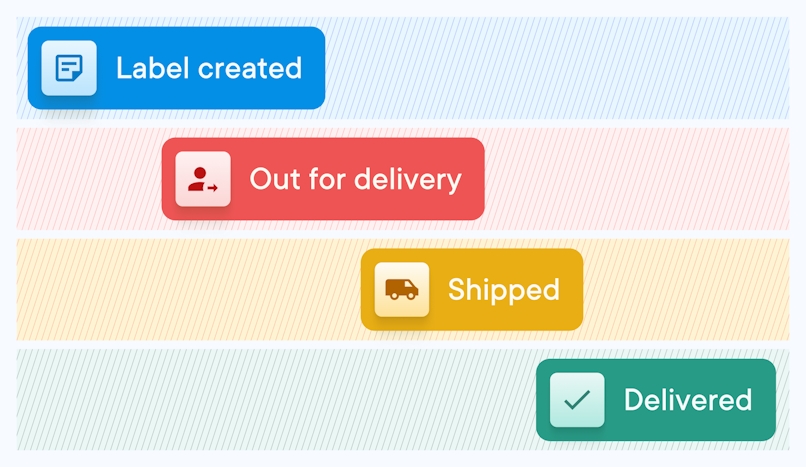 The most common statuses are "in transit" and "pending." 
Here's what they mean and why you might be having trouble tracking updates when your package has one of them. 
In transit 
This status means your package is on its way to you. You can contact your courier for more information. 
Your SPEEDEX package could still be in transit for reasons related to holidays, harsh weather conditions, an influx of packages on the same day, incorrect address information, and more. 
It could also be an issue with customs, but if that were the case, you would get a notification as soon as the problem got identified. 
Lastly, choosing the most cost-effective sending method could be slower than the other methods. 
How long a SPEEDEX package can stay in transit
On average, local deliveries take three to five days in transit with SPEEDEX. The average time in transit for express services is one to three days. 
International deliveries could take up to three weeks for your package to be in transit.
Pending
"Pending" means the next delivery handler has not scanned your package. This status usually happens when your package arrives in its destination country.
If your SPEEDEX package is "pending" for several days, it could just be an expected delay. At times, it will take a few business days for the new courier to register your package into their system. 
Your package will still be pending because the previous carrier marked it as having left them, but the new carrier hasn't updated that it is with them. 
When this happens, there's usually no reason to panic. You'll likely just need to wait for your package to be scanned by the new handler.
Discover the difference between shipped and out for delivery.
SPEEDEX delivery times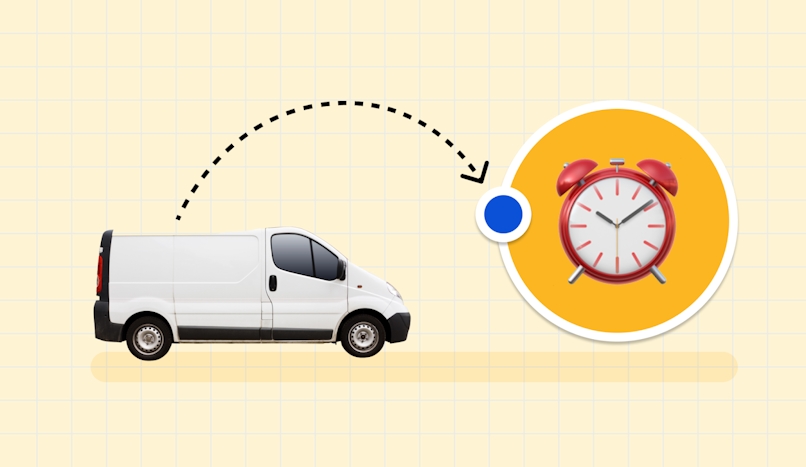 Domestic SPEEDEX delivery times may vary depending on your chosen service, weather conditions, and traffic factors.
For international orders, SPEEDEX will hand your package to the local courier for them to complete your delivery. They are not responsible for your package once it reaches the destination country and your package is scanned.
What time will your package arrive? 
SPEEDEX offers the following for local orders in Greece:
Next-day sending: They handle packages and documents that will get delivered throughout the same city on the following business day. 
Same-day sending: SPEEDEX will transport packages and documents to an address in the same city as one of their warehouses by the end of the working day. 
From city to city: Some packages and documents travel from one city to the next, arriving for delivery in one to three days. This option is contingent on the transportation method. 
Next working day: SPEEDEX offers an exclusive service whereby they will ship your package to any village or city in Greece by the next working day, no matter where they are.
Saturday delivery: The company may deliver packages on Saturday, depending on the urgency. 
Morning delivery or time commitment: Urgent packages get delivered by 10 am or within a specified time frame on that day. 
Delivery to remote areas (next business day): If it's a land destination, SPEEDEX can deliver to areas that are hard to reach by the following business day. 
Special deliveries: Once agreed upon, recipients may get packages on public holidays or Sundays.
Same day from city to city: It's possible to get your package on the same day, even if it gets transported from one city to another. This service is available at the discretion of SPEEDEX. 
How late SPEEDEX delivers 
SPEEDEX will deliver your package no later than 8 pm, although they'll usually inform you if they're coming by 4 pm. 
For local deliveries scheduled to reach you the same day, your package will arrive by 4 pm. 
Deliveries marked for the next day or express sending can arrive by 6 pm to 8 pm. There are some exceptions for bulk orders or other special delivery services, in which case you will get a notification of when they'll arrive. 
Depending on where you live, this time may be outside the standard time frame. International deliveries operate differently. 
International SPEEDEX delivery times 
SPEEDEX partners with many delivery companies for international delivery to offer you a wide choice of options. Here are their international express services:
Urgent sending worldwide: For recipients within the European Union, you can get an urgent package by the next business day. 
Express envelope: If you send your document in a special envelope for protection, it costs less. 
Economic sending options: 
Next working day: Guaranteed delivery by 9 pm
Delivery of consignments: Guaranteed by 9 pm (largest cities in Europe)
Saturday Delivery: Guaranteed delivery on Saturday to the largest cities in Europe
Lost and missed SPEEDEX deliveries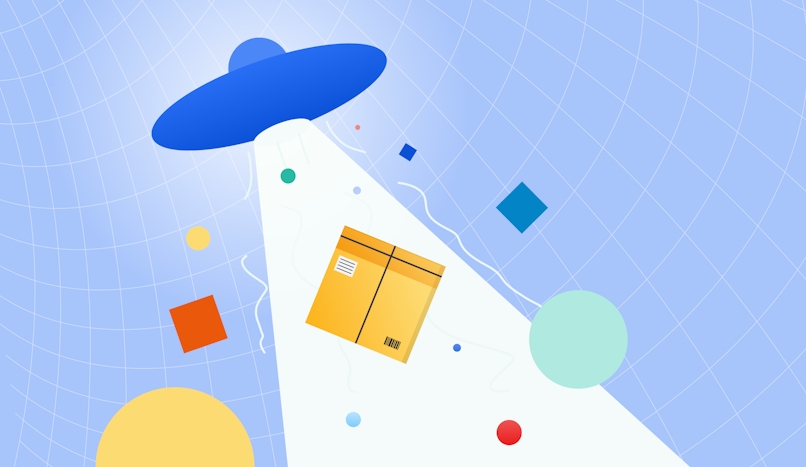 If your package hasn't arrived within the estimated timeframe, you have a few options before declaring it as lost. 
Large packages don't usually get lost, but occasionally, small packages can get misplaced on their journey to you. A significant delay can mean multiple things, such as a hold-up in customs, or rough weather in the destination country causing delays.
What happens if you miss a SPEEDEX delivery?
The delivery service may opt to transport your package to the local post office and allow you to pick it up within a specific timeframe. They may also deliver your package to a neighbor.
How long will SPEEDEX hold your package?
SPEEDEX won't hold packages. Instead, they'll tell you where to pick your package up and when. This is the same for international and domestic packages.
You can contact SPEEDEX directly for more details and customer support. 
What to do if you haven't got your SPEEDEX package
If your SPEEDEX order tracking that seems to have stopped, there may be a problem if it has been there for more than three to four business days. 
You can send a claim to the local post office or contact them to ask if they can tell you any details about why your package might be stuck.
Also, check out our guide on Searching for Porch Pirates to help prevent the possibility of theft.
SPEEDEX FAQs
Here are the responses to the most commonly asked questions related to SPEEDEX package tracking:
Is SPEEDEX delivery fast? 
For local Greek deliveries, you should get your package within seven days, as early as the same day or one day in some areas. 
International deliveries can take up to two or three weeks. 
Can I track a SPEEDEX package by address? 
You cannot track your SPEEDEX package by using the address. You must have your SPEEDEX tracking number. 
If this is not possible, you can contact SPEEDEX directly and explain that you lost your SPEEDEX tracking number and need help.
How do I know if my SPEEDEX package is stuck in customs?
You might be notified that your package got stuck in customs. That could mean a few things, usually:
You didn't pay all the fees to import the item into the country.
You are lacking importation documents.
The recipient's address is wrong.
The item is not allowed in your country of residence.
You must contact your customs office directly to fix the issue and stop them from returning your item to the sender. 
SPEEDEX tracking; conclusion
SPEEDEX is an easy and reliable sending and delivery company that offers affordable transportation solutions to e-commerce companies. 
If you have your tracking number, that's all you must keep up with your package. Remember that factors such as weather, remote areas, sending methods, and more can affect the time of delivery. 
Our real-time package tracker is the perfect tool if you're waiting for your AliExpress items to arrive. Search 1000+ couriers for the latest updates. Enter your tracking number now.