11 minute read
The Ultimate Nacex Tracking Guide: Everything You Need to Know
Get the most out of Nacex tracking with our ultimate guide covering everything you must know, including what different tracking statuses mean.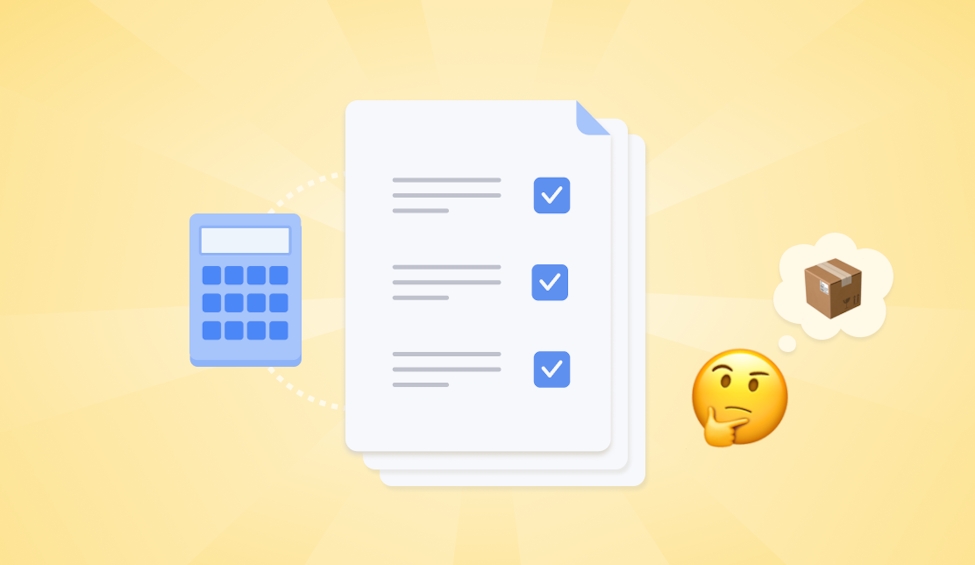 Are you tired of constantly worrying about the status of your Nacex shipments? Do you find yourself constantly checking your email or refreshing the Nacex tracking tool in hopes of receiving an update?
If so, you're not alone. Many people struggle with keeping tabs on their packages and often feel frustrated with the lack of information given by shipping companies.
But fear not! In this comprehensive Nacex Tracking guide, we're going to show you everything you need to know to stay on top of your shipments. From the basics of accessing Nacex Tracking to interpreting tracking information, we've got you covered.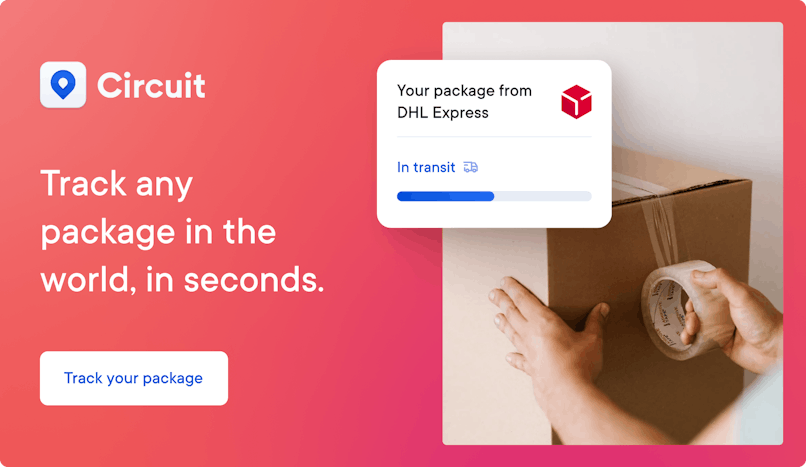 What's Nacex, You Ask?
Nacex is a Spanish courier company that has been in the business for over 20 years. They're known for their commitment to timely and efficient delivery services across Spain, Portugal, and beyond. So, when you see the name Nacex on your shipping label, you know you're in good hands.
Nacex offers express courier services and various value-added services available for customers outside of freight and transportation services. 
Nacex tracking guide
Are you expecting a package from Nacex and just can't wait to get your hands on it? Here, we walk you through the whole process so you can keep an eye on your precious package every step of the way.
How to find your Nacex tracking number
As soon as you select Nacex as your courier and pay for the service, they'll give you a tracking number in an email confirmation. It's your key to staying in the know about your package's journey.
So make sure to keep that Nacex tracking number safe and sound until your package arrives at its destination.
How to use Nacex tracking
Nacex tracking is easy and convenient. Once you get your tracking number, you can access the official Nacex website and use the online tracking tool. 
Using Nacex Package Tracking couldn't be simpler! Here's what you need to do:
Locate your tracking number: You'll find your Nacex tracking number in your shipping confirmation email or on your package's shipping label. It's usually a mix of letters and numbers, so keep an eye out for it.
Visit the Nacex tracking tool online: Head on over to the Nacex website to access the tracker.
Enter your tracking number: Type your Nacex tracking number into the search bar on the page and hit "Track Package."
Voilà!: You'll now be presented with up-to-date information on your package's journey, from the moment it leaves the warehouse to its arrival at your doorstep.
You can also contact Nacex's customer service department by email, phone, or Twitter and give your tracking number for your package's most up-to-date information. 
Lost Nacex tracking number
So, you've misplaced your Nacex tracking number, and now you're wondering how on earth you're going to keep tabs on your package. The good news is that Nacex offers an alternative options.
Tracking Nacex without your tracking number
First things first, try using the reference number associated with your order. It's not the same as the tracking number, but it just might save the day.
Still out of luck? No problem! Reach out to the friendly folks at Nacex by phone or email. They'll be more than happy to help you figure out your package's tracking number or status.
Solving Nacex package tracking issues
It's not often that issues arise during the transportation of your Nacex package, but occasionally mistakes and errors occur.  
Why you can't track your Nacex package
There may be several reasons you cannot track your Nacex package. Let's walk through them below.
Scanning mistake
Nacex sends more than 100,000 packages an hour. Due to the large number of packages being handled, sometimes scanning a package barcode can be missed. 
Occasionally, a barcode is scanned correctly, but the system malfunctions, and your package barcode is not appropriately updated.
When the barcode is missed or not updated correctly, your package information will not be updated in the Nacex tracking system.
Typing error
Verify the number you typed into the Nacex website was entered correctly and without error.
The wrong address
If your package is addressed to the wrong person or the address is not valid, Nacex will be unable to complete delivery. 
The tracking information is no longer available for you to find, and your package will be returned to the sender.
Internal Nacex errors
Nacex occasionally experiences technical difficulties, and they do not show the most up-to-date information. They recommend you wait a few minutes and try again when this happens.
Sometimes it is helpful to refresh your browser. 
Once your package information is updated internally, you will get the most up-to-date information.
Damaged Packages
Nacex takes exceptional care of its customer's packages and fully guarantees delivery. However, a package can sometimes become damaged in transit for various reasons. 
If damage to your package occurs, you may be unable to track your package while Nacex pulls your package out of transit for repair. 
Typically, they will replace the packaging and the barcode and send your package back into the transportation line. 
Once your package is ready, the new barcode will be scanned, and you will find your tracking information.
Lost package 
Although very rare due to their fully delivered guarantee, the tracking information will become unavailable if your package gets lost in transit. 
If you notice your package has not been updated in several days to weeks, you should contact Nacex customer support directly for help retrieving your lost package.
Package is not registered yet
It takes a little time for your package tracking information to be uploaded into Nacex's internal system. 
Once your package is registered, you will find updated tracking information for your package.
Why your Nacex package is not updating or moving
When you're waiting for a package to be delivered and the tracking information has not been updated in a while, it can be frustrating! 
Once your package gets correctly scanned into the system, it can take a few hours to get an updated status to reflect the details of your package origination accurately. 
There are lots of reasons why package information may not be updated correctly. Most of the time, the answer is simple – the delivery or entering of your package information is not updated. 
Rest assured that most of the time, your package will eventually be updated, and you will continue tracking your package to its destination. 
When a package is not updated or moving, your package might become stuck in customs. This can happen if the contents are prohibited or the paperwork is incorrect.
Other reasons that a package can appear as not being updated or moving is because of human or technical errors. The package can appear stuck if a barcode is missed during handling or the system malfunctions during a barcode scan.
If your package is damaged during transit, it may appear to stay at one location. The package needs to be re-packaged to be safe, and with new packaging and an updated sending label, it will be ready to go. 
Once your package is ready for the next move, it is scanned in for the next and the information will be updated. You will start to find your package on its way.
Nacex package tracking status explained
There are different statuses to highlight each step of the delivery process.
In transit
In Transit means that your Nacex package is still in the process of being delivered. 
Why your Nacex package is still in transit
When the package you are waiting for through Nacex shows that it is in transit, it means it is on its way to the next location in the delivery process. 
It may also mean your package is got and processed at a holding site, also known as a waypoint.
Sometimes your tracking status may show as in transit, but your package was at the holding area, which could be a local post office. When a package arrives at the post office, your package waits to be scanned into the system. 
Once your package is checked, the status updates to a got package, and your package becomes ready for pick up. The package also may show in transit when it has arrived at a USPS facility and is awaiting pick up or final delivery.
Once your package leaves the post office or USPS facility, it will continue to show as being in transit since it has not been delivered and is in the carrier's possession, waiting for delivery.
In addition to arriving at a holding location, your package could also be departing a holding location which means it could be: 
Handed to a carrier for delivery
Left from the post office
Left from an inward office of exchange
Forwarded to another inward office of exchange
The transit status may show on your package tracking information if your package has arrived at customs. 
When your package arrives at customs, it must undergo thorough screening. The tracking status will show as in transit whether your package has arrived, departed, or is currently being held by customs.
If an unsuccessful package attempt, your package status will show as in transit. There are many reasons why a delivery attempt may fail, but usually, the carrier cannot reach your location. 
Packages usually require signatures for delivery, so if a delivery attempt was made, but no one was available to sign, your package will show as in transit.
How long a Nacex package can stay in transit
Depending on where your package is going, it may stay in transit for over a month. If the time of your package showing in transit becomes too long, you can direct your inquiries to Nacex customer service for help.
Pending
There are several reasons why a Nacex package can show as a pending status. 
Why your Nacex package may be pending
When a Nacex package shows a pending status, the delivery timeframes are changed based on some delay. Nacex could not resolve the delivery delay, causing a pending status.
Several things can cause packages to experience delayed delivery, resulting in a pending status of your Nacex package. Situations that Nace is unable to control, like the ones listed below, all can play a factor in a delayed delivery causing a pending status:
Bad weather conditions
Staff shortages 
Facility catastrophes like fires
Delivery vehicles break downs 
Increases in delivery volumes – expected or unexpected
When a package becomes stuck in customs, the status of your package may also appear as pending. 
There are several reasons why packages may become stuck in customs. For example, if a package contains items prohibited from entering that country, it will be delayed and can show as a pending status until resolved.
When an item is going to be inspected at customs, there is required paperwork that must be completed in full and accurately for your package to be released from customs. If the paperwork is incorrect or incomplete, it can cause a hold-up in the customs department. 
Until the paperwork issues get resolved, the item will not leave customs and will continue to show as a pending status on the Nacex website.
Lastly, there may be additional unexpected taxes owed on your package. Once the outstanding amount of taxes is paid, the item is cleared to leave customs and will be updated to in transit.
Nacex delivery times
Nacex delivery times are generally a quick turnaround. Delivery times will also vary depending on your package and the selected delivery time frame. 
The exact delivery time of your package can be found on the Nacex official website under your package's specific tracking information. However, sending from Nacex to the United States usually takes approximately one week to several weeks, depending on customs.
Nacex also offers several specialized mail services you can select from. These services can deliver your mail the next day by specific delivery time frames such as 8.30 am, 10 am, and 12 pm. 
There are also next-day and Saturday delivery options which can be more expensive due to their expedited nature.
Receiving surface mail can take up to two to five business days when delivered in the same country. Outside of the same country, it can take one to several weeks. 
Nacex also offers special delivery by sea options, usually handled within 24 to 48 hours.
How late Nacex delivers
Within Spain and Portugual, Nacex is usually open from 7 am until 7 pm., with delivery by 7 pm. International Nacex delivery times are based on the specific country's carriers.
Lost and missed Nacex deliveries
Once in a while, a package may get lost during transit, or a recipient may miss a delivery. Here's what to do if that happens to you.
What happens if you miss a Nacex delivery
Sometimes delivery is attempted when you are not home. If you are not home to accept, your package may still show as delivered, but it was left with a neighbor or taken to a local post office and is now pending pick-up.
How long will Nacex hold a package?
Nacex will hold a package for up to a maximum of 15 days if there is a reason you are unable to pick up your package right away. You will have plenty of time to collect your package from the Nacex holding center. 
If your package is not picked up within 15 days, your package will be returned to the sender, and the staying order costs must be paid.
What to do if you haven't got your Nacex package
If you are awaiting a package sent through Nacex, you should contact Nacex directly to obtain the necessary and correct help for your situation. There are several ways that you can contact Nacex.
They have communication methods available by phone, email, Twitter, or making an in-person visit to your nearest Nacex location.
If Nacex discovers that the package you are waiting for is lost, damaged, or stolen, they will give you the options necessary to resolve the situation and get your package back on track.
Nacex tracking FAQs
Here are some of the most commonly asked questions about Nacex tracking and their answers.
How can I track my Nacex package?
Simply head over to the Nacex website and enter your tracking number in the designated field. You can find your tracking number in the sender or seller's confirmation email from when they sent your package.
Once you've entered the number, click on the "Track" button to see the real-time status of your package.
What should I do if I can't find my Nacex tracking number?
If you've misplaced your tracking number, you can start by checking the confirmation email from the sender or from Nacex.
If you still can't find it, try reaching out to the sender directly, as they may give you with the necessary information. If all else fails, you can contact Nacex customer support for further assistance.
How long does it usually take for my Nacex package to be delivered?
The delivery time for your Nacex package can vary depending on the destination and the type of service you chose
On average, domestic shipments take one to two business days, while international shipments can take anywhere from three to seven business days. Keep in mind that these are just estimates, and external factors like customs clearance and weather conditions might affect the actual delivery time.
Can I change the delivery address for my Nacex package after it has been shipped?
While it might be possible to change the delivery address, you'll need to contact Nacex customer support as soon as possible to discuss your options. Keep in mind that changing the address might result in a delay in delivery and could incur additional fees, depending on the circumstances.
What happens if I'm not at home when my Nacex package is delivered?
If you're not available to collect your package, the Nacex courier will typically leave a notice at your door, informing you of the attempted delivery.
The notice will include instructions on how to reschedule the delivery or pick up your package at a nearby Nacex office. If you're expecting a package and know you won't be home, you can also contact Nacex in advance to make alternate arrangements.
Is Nacex delivery fast?
Nacex delivery timeframes depend on the delivery method selected when sending your package. There are several delivery time frames to choose from; premium delivery, express delivery, next-day delivery, Saturday delivery, and by sea delivery.
Can I track Nacex by address?
No, you cannot track Nacex by the address. The only option to search online is using your tracking number or reference number for the specified package. You can also call, email, or visit a Nacex location.
When you speak with a Nacex customer service representative, you can give them your address information. They should find the information regarding your package to advise you on its current status and location.
How do I know if my Nacex package is stuck in customs?
If your package tracking info seems frozen, displaying "pending" or "in transit" status at an international border, it might be a hint that customs officials are holding your package. To be sure, you'll also want to check if the last known location is within the customs area.
You'll typically get a letter from the customs department letting you know your package has been detained. Make sure to keep an eye on your mailbox when shipping internationally, so you're in the loop if your package hits a snag.
Nacex tracking conclusion
Even when the unexpected happens, like losing your Nacex tracking number, you can still stay connected to your package's journey. Just remember, you've got options and a supportive team at Nacex to help you out. So, take a deep breath, relax, and know that your package is well on its way to you. Happy tracking