8 minute read
Relais Colis Tracking: The Ultimate Guide to Stress-Free Deliveries
Learn how to use the Relais Colis tracking tool, find your packages, and troubleshoot issues.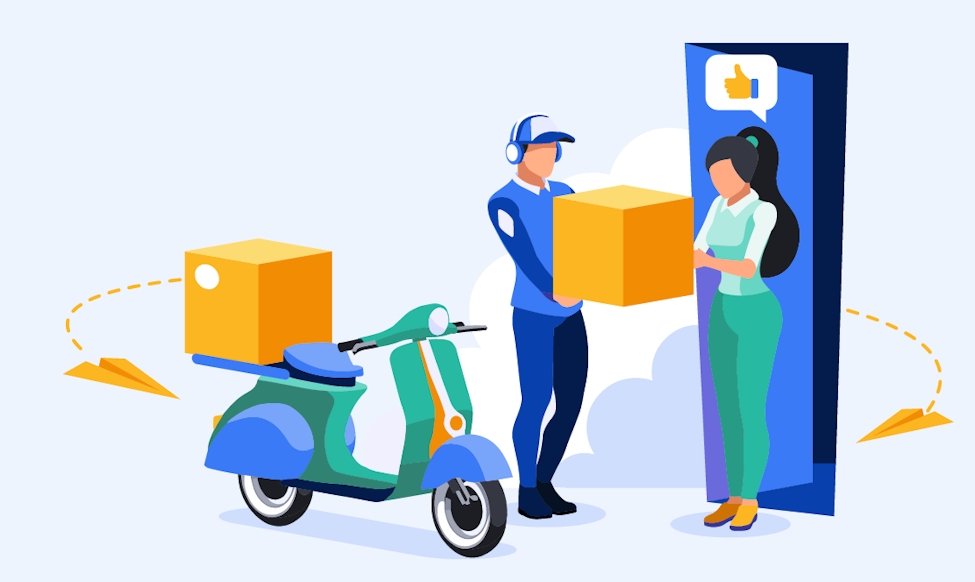 Are you tired of waiting for your packages to arrive, only to find out they've been delayed or lost in transit?
You're not alone. In today's fast-paced world, reliable and efficient deliveries are essential. But luckily, there's a solution in France — Relais Colis tracking. With it, you can monitor your shipments in real-time, giving you the peace of mind that your packages are on their way.
In this post, we'll guide you through the process of using Relais Colis tracking to follow your packages every step of the way.
Our step-by-step instructions and troubleshooting tips will help you have a stress-free delivery experience. So, keep reading to learn how Relais Colis tracking can help save you time and the frustration of a missed delivery.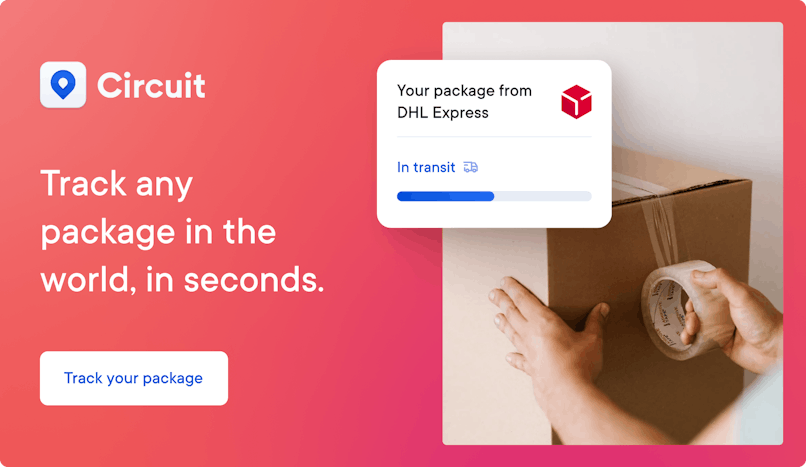 What is Relais Colis?
Relais Colis is a delivery service that offers efficient and reliable package tracking. With its extensive network of local merchants and regional agencies in mainland France, you can track your package every step of the way.
Partnering with many eCommerce businesses, Relais Colis has become a leader in both international and domestic package delivery.
Its innovative shipping solutions and employee-ownership commitment make it a top choice for those looking for a trustworthy and efficient tracking system for their packages.
Whether you're sending or receiving packages, Relais Colis' comprehensive tracking system will make sure that your packages are delivered on time and in good condition.
ith close to 50 million packages delivered every year through four national hubs, Relais Colis is the go-to service for anyone looking for fast and reliable package tracking in France, and globally.
Relais Colis tracking guide
With Relais Colis tracking, you can have the peace of mind that comes with knowing exactly where your packages are at all times.
How to find your Relais Colis tracking number
You will get an email from Relais Colis or the sender after they have sent your package with a tracking number that includes both letters and numerical digits. It can be between 10 and 16 characters and look something like this: 0936826496DFGST1.
How to track Relais Colis
To track your package, simply go to the Relais Colis tracking page and enter your tracking number. From there, you can get real-time updates on your package's whereabouts, estimated delivery time, and any potential delays.
Lost Relais Colis tracking number 
Here are the steps you can take in case you lose your Relais Colis tracking number: 
Tracking Relais Colis without a tracking number 
You cannot track your Relais Colis order without your tracking number. 
As it travels from place to place, Relais Colis will update changes in the status of your package as it moves along its route. You can only trace a Relais Colis package with your tracking number.  You can contact Relais Colis or the sender for help if you have lost your tracking number. 
Solving Relais Colis tracking issues
There are a few problems that you could have with your Relais Colis tracking order. 
These circumstances may be outside of Relais Colis' control. Here are some of the top reasons why you may struggle to track your package:
Why you can't track your Relais Colis package 
Stuck wondering, "why can't I track my Relais Colis package?" It may be a logistics problem or even a slow day of package sorting, especially during busy seasons and national holidays. 
Your Relais Colis package will be passed from place to place on its journey. Sometimes, your package arrives at the next destination but has not yet been scanned into the warehouse. So give it two or three days and check again.
Why your Relais Colis package is not updating or moving 
If you notice that your package is still not moving, it may be because your local post office has many large packages to sort. Poor weather conditions, wrong data, unpaid fees, and more can also mean that your package can appear not to move. 
Plus, international shipments often take longer or experience issues because of the sending method, how far away the destination country is, or poor weather. 
Relais Colis tracking status explained 
You may find several status updates when you track your Colis package. Two common problems are "In Transit" and "Pending." Let's unpick what they mean and what you can do about them.
In Transit 
Your package being "in transit" is a good sign. It means your item is traveling to you, and there aren't any problems.
Why your Relais Colis package is still in transit
It can become an issue if your package stops moving on its route. Your package might stay in one location because of the many factors above. 
If you've already waited a few days, your package is still in transit, and past the time you expect it to have arrived, contact your local post office for help. 
How long a Relais Colis package can stay in transit
Generally, Relais Colis keeps transit times low. If you miss a delivery, you can arrange redelivery or pick up the package from your local post office. 
Relais Colis will return unclaimed packages to the sender within 14 days.
Pending
"Pending" means that your package has almost or just entered its destination country. You should find an update about when your package goes out for delivery within a couple of days.
Why your Relais Colis package may be pending
Relais Colis uses a network of courier partners for international deliveries. Major couriers such as Royal Mail, Poste Italiane, UPS, FedEx, and others struggle to process the high number of packages they get during certain times of the year. 
If your package is "pending," it could be that the courier needs to catch up. This won't usually take longer than one to two days. 
You could wait ten days if your package arrives during peak sending hours or seasons, such as around Christmas. Contact your local post office to file a claim if you think your package got lost. 
Relais Colis delivery times
Generally, expect your Relais Colis package within one week for domestic deliveries unless you ask for Relais Colis Express services. 
Expect to wait up to three weeks for your package to arrive at your local relay for international orders.
What time will your package arrive?
Relais Colis deliver between Tuesday and Saturday and take up to 30 days. However, it can be much faster if you pay more for Express delivery.
Retail customers have many delivery options. The standard delivery method is the least expensive, but you can choose 48-hour delivery if you're in a hurry. 
Relais Colis standard: Your delivery will be one to four days, depending on your location.
Relais Colis Express: your package gets delivered before 9.30 pm.
Relais Colis Max: 1000 relays with packages up to 40 kilograms.
Relais Colis Home++: home delivery of bulky packages delivered straight to your room—done by appointment.
Relais Colis Home+: cheaper delivery of packages to your doorstep—done by appointment.
Relais Colis Drive: choose to pick up large packages once they arrive at the relay drive.
Sending a package with Relais Colis? After the package arrives at its destination, your recipient will get an email and have seven business days to pick up their package from the relay point.
If your recipient doesn't collect their package, Relais Colis will return it to the original relay point. As the sender, you will get an email stating that they sent your package back.
Suppose the designated relay point is closed or unavailable during delivery. In that case, they'll send your package to the closest relay point and notify the recipient of the change by email.
How late Relais Colis delivers 
Usually, carriers deliver packages from 8 am to 8 pm during the work week. Relais Colis says they can deliver a package as late as 9.30 pm.
International Relais Colis delivery times 
After Relais Colis delivers your package to your local post office for order, the second phase of the delivery process begins.
In most instances, international deliveries often take about five and fifteen days to deliver—times can vary depending on the service you choose and the courier delivering your package.
Relais Colis is partnered with many carriers throughout the USA, any of which may take possession of your package at some point in time. 
It can take seven to fifteen days for Relais Colis standard shipping. Then, local carriers such as FedEx, USPS, or UPS will deliver your package.
Standard sending in Europe is about seven to twelve working days. Your package will get transferred to a local courier who will deliver your package.
It takes about four to seven days to deliver a Relais Colis package in the United Kingdom.
Delivering a Relais Colis package to Canada or Asia takes three to five days. Lastly, sending it to Australia takes about four to ten days.
Remember that these are estimates and, by definition, won't be exact times. Many variables, such as poor weather conditions, customs, and holiday seasons, can delay your delivery.
Lost Relais Colis deliveries
Having to deal with lost and missed Relais Colis deliveries can be frustrating.
Perhaps you've checked the Relais Colis package tracking only to realize that your package isn't moving and should have arrived some time ago.
If the delay is lengthy, it may be a sign that your package is lost—this is something that recipients of small packages must deal with sometimes. 
If you miss your delivery because you're not available when your package arrives, you can get it the next working day by contacting the post office to ask that they hold it for you. Or, they'll attempt to deliver it again. 
What happens if you miss a Relais Colis delivery?
After several failed delivery attempts, the local courier will return your package to the sender. In this scenario, it may take up to one month for your package to get delivered to you again.
If you miss a local delivery from Relais Colis, contact their customer service team for help. 
Relais Colis likely left you a notice when they tried to deliver your package saying when they will return. 
If Relais Colis is not planning to return, they will have left your package with the local postal office and instructed you to contact that company for more details. 
Or, if you're scheduled to pick up your package from a relay, make sure you go at the assigned time to stop your package from getting returned to the sender. 
How long will Relais Colis hold a package?
Relais Colis will hold a package for up to 14 days at one of the local relays. After this point, if the customer has not collected their package, Relais Colis will return it to the sender. 
Otherwise, if Relais Colis were doing home delivery and you were unavailable, they'll likely leave your package at the local office. 
What to do if you haven't got your Relais Colis package 
If you have not collected your Relais Colis package and are struggling to find helpful information, contact the company directly. Together with your local courier, they'll launch an investigation to find your package.
Relais Colis tracking FAQs
Below you'll find responses to the most frequently asked questions about Relais Colis tracking order services.
Is Relais Colis delivery fast? 
Relais Colis offers many sending options, both domestically and internationally. Their express services will deliver your package within one to three business days, and sometimes on the same day. 
For international sending, it can take up to one month to get your package if there are delays. Generally, you'll get it within two weeks. 
Can I track a Relais Colis package by address? 
It is impossible to track your Relais Colis order using your address. your tracking number allows you to identify, find, and track your package anywhere in the world.
How do I know if my Relais Colis package is stuck in customs?
You'll usually get a notification that your package is in customs. You can then use your tracking number to discover when your package entered customs initially. 
If your package clears customs, you'll get a notification that this happened. 
If there are any other problems, your tracking service may reflect this, which will disclose the reason for the delay.
If your package appears delayed indefinitely, contact the customs office to make sure there aren't any issues with taxes. 
If there are tax issues, pay them, and customs will release your package to the delivery company. If this is not the case, contact the shipper if they can offer you information that may be preventing your package from moving forward in the delivery process.
Relais Colis tracking conclusion
Relais Colis makes it easy to monitor your packages every step of the way, with their reliable tracking system and extensive network of local merchants and regional agencies in mainland France.
If your package is delayed during transit, wait a few days before contacting the local courier or Relais Colis. It may take some time for your package to get scanned into their system.
Overall, Relais Colis tracking offers a convenient and efficient way to make sure that your packages are delivered safely and on time.