6 minute read
What Is FedEx's Shipment Exception?
FedEx order exceptions have various causes. Learn how long the exceptions take, how to resolve them, how to handle refunds, and more!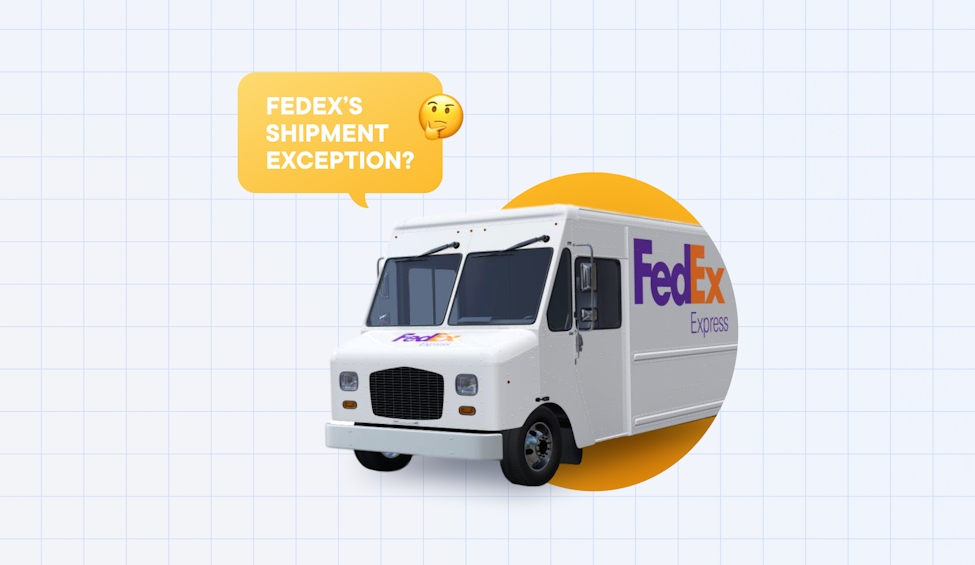 Shipping doesn't need to be complicated. Manage deliveries and drivers with Circuit for Teams.
An order exception notification from FedEx means your package has been temporarily delayed. 
This can happen for all kinds of reasons, including inclement weather, problems with rail freight, and a host of other logistical problems along your package's delivery route.
Regularly delayed shipments could negatively impact customer perception of your brand — and generally irritate them. 
In fact, 69 percent of customers are likely to never return to a company that delivers their packages two days after the promised delivery date. 
Many American businesses use FedEx to send shipments across the world. The company sends a whopping 19 million shipments every day. 
Other sending carriers include Amazon, PMX, and DHL.
FedEx was even involved in the plot of the 2000 movie "Cast Away" starring Tom Hanks. (We're still crying about Wilson 23 years later.) 
Anyway, FedEx sending exceptions are the last thing you want when your order absolutely, positively, has to be there overnight. 
Or just be there within a respectable amount of time.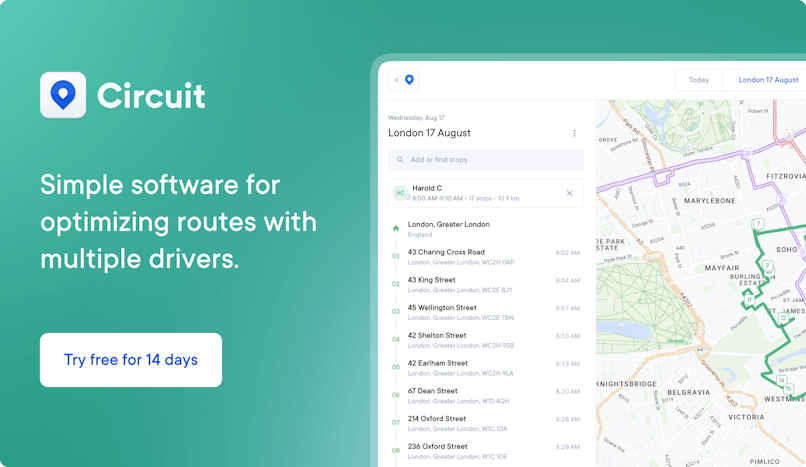 Key takeaways
Shipment exceptions might still be delivered on time even when customers have been notified. It all depends on the problem. 
Problems might happen for all kinds of reasons, from natural disasters and labor strikes to a flat tire or delay at the airport. 
FedEx sends around the world. Make sure you check for any labor strikes, public holidays, or inclement weather before sending  
What are the main causes of FedEx order exceptions?
Your order can be delayed for many reasons. 
Global supply chains are complex because they're so involved with a host of other nations' postal services, courier companies, and rules and regulations. 
While companies of all stripes work hard to make sure problems aren't frequent, mistakes and accidents do happen. 
 sending exceptions happen for all kinds of reasons — ranging from vehicle breakdowns to delays caused by extreme weather. 
Even if the delay wasn't your fault, it could impact your bottom line and the perception of your brand. Bummer. 
It's also worth remembering where you're sending your items (for instance, FedEx can ship to just about any country in the world). 
But many countries have different transportation infrastructure than the United States. 
Some countries have little to no railways or poor road infrastructure. They might also have harsher weather conditions that can delay sending  
So whether you're sending that order of Californian wine to a wine-tasting competition in France or the finest manufacturing machinery to Zimbabwe, a order notification might land in your inbox for a number of reasons. 
For example, you might run a successful eCommerce business and want to ship a package from the United States to online shoppers in China.
China has many public holidays. When they happen, the whole country can temporarily grind to a halt as hundreds of millions of people have a few days off work to celebrate festivals like the Chinese New Year. 
Despite the festivities, China's federal holidays can massively delay international sending  
Minimize late shipments by checking for things like public holidays in advance if you regularly ship FedEx packages overseas.
Of course, there are other kinds of delays when sending internationally or in the United States. Some of the most frequent causes of order exceptions are:
Labor strikes
National holidays 
Customs delays 
Poor weather conditions 
Missing documentation
Security restrictions 
No one got your package when the courier attempted delivery 
It's worth remembering that this can happen when sending national and international packages.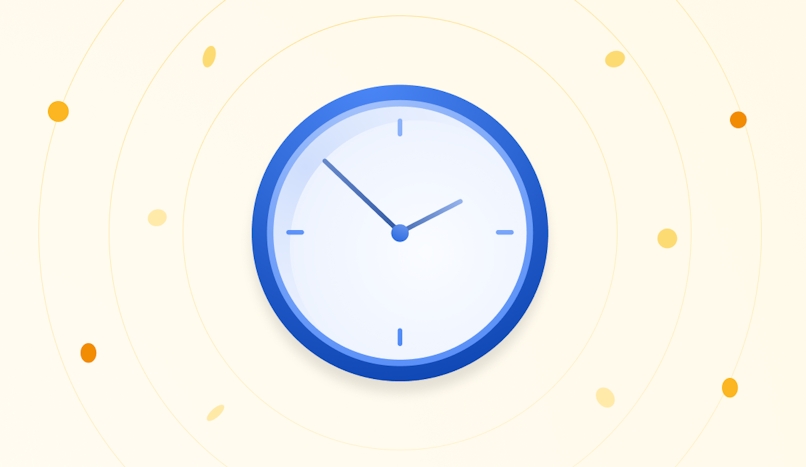 How long do FedEx order exceptions take?
FedEx works to resolve most order exceptions in under seven days. 
But this can depend on the severity of the issue. 
A flat tire might only slightly delay a package's delivery time — it could even arrive the next day. To choose an extreme example, an erupting volcano will severely impact its arrival date. 
You get the idea. 
Before sending a package, it's worth checking if any national holidays might impact your package s journey or whether strikes are planned in the country you're sending to. 
For home delivery, regular FedEx shipments usually take around one to five days to reach their intended destination in the continental United States. 
However, sending to and from Alaska and Hawaii takes around three to seven days due to their proximity to the US mainland. 
Is it possible to still get your package on time with a order exception? 
In some specific circumstances, a package might still arrive on time even though FedEx marked it as a delivery exception (yay!). 
This is because it really depends on the reason it was delayed. 
A small mistake when clearing customs might be quickly solved after it was marked as a order exception — only holding your package up slightly.
On the other hand, a major problem like a strike might hold your package up in the sorting office until the strike is over. 
It all depends on the context of the problem, and it's up to you to solve each issue as best you can.
How can you resolve a FedEx order exception?
Whether you can resolve a FedEx order exception really depends on the problem. 
For example, there's nothing you or FedEx can do about a hurricane shutting down your state's transportation network.
However, if you didn't write the correct delivery address or didn't pay enough customs charges, for example, a quick phone contact to FedEx customer support might speed things along. 
This still depends on many other factors and might be harder to do once your package leaves the United States. 
Can you get a refund for FedEx order exceptions?
It's possible that FedEx might issue a refund for sending costs in special circumstances, but only if it meets specific criteria. 
This usually means that FedEx offers refunds for what they contact "service failure exceptions." 
This means that you can ask for a refund for your incurred sending costs if FedEx was the reason for your package s delay. 
Call FedEx customer service or check their FAQ online if you're unsure whether you're entitled to a refund because of an exception notice.
It's worth bearing in mind that you'll have to contact FedEx to determine this. The shipper won't automatically do it for you. 
You're going on an adventure, cowboy 🤠. Yeehaw.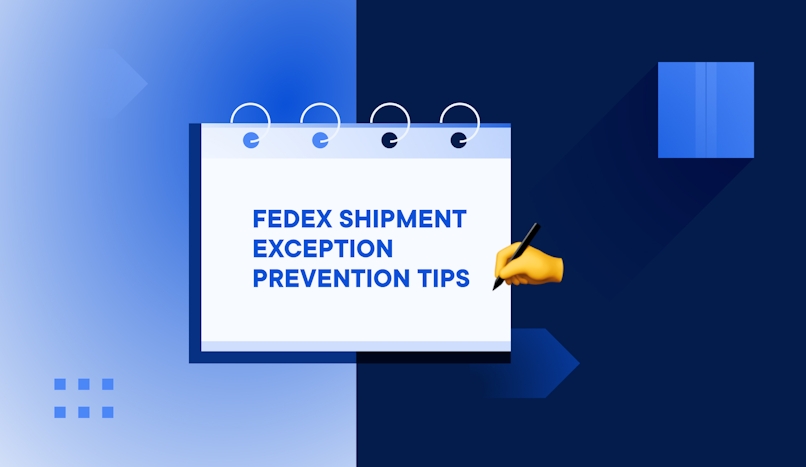 What can you do to prevent FedEx order exceptions?
Occasionally, things just go to hell, and there's nothing you can do about it. Sucks, we know.
A natural disaster, weather delay, or inopportune strike can really derail (pardon the pun) that huge order of delicious kimchi you're sending to a restaurant in NYC or books you're sending to an international university. 
That's because life doesn't always give you lemons, and you can't make lemonade. Instead, life gives you pickles, and pickelade would taste disgusting 🥒. 
Yet, there are several things you can do to help minimize those pesky FedEx order exceptions. Learn all about them on the FedEx website. 
Plus, you can do all of these yourself: 
Check your recipient's address twice for mistakes. 
Double-check that you didn't use an incorrect address on the sending label.
Make sure there's no label damage (so it isn't sent to the wrong address).
Give your package enough time to arrive at the recipient's sending address on time. 
Keep your tracking information safe, whether that's electronically or on paper.
Check for any national holidays, labor strikes, or adverse weather conditions where you're sending your package. 
Check what customs duties you likely need to pay if your package is going international for home delivery. 
Following these common practices can save you time, money, and frustration by avoiding any confusion and making sure you get your deliveries to their destination on time.
There's no better feeling than knowing you did everything in your power to get your customers' packages to them quickly and safely. 
Optimize your own sending process with Circuit for Teams
Shipping exceptions are downright irritating (for the buyer and the seller!). We get it.
They delay important deliveries, add annoying levels of uncertainty to your plans, and imbibe extra levels of admin to your busy schedule. 
They also generally annoy your customers — potentially losing you business and money. Not ideal. 
Circuit for Teams gives dispatchers the power to find the status of stops in real time on an active route, letting delivery drivers make changes when they need to and boosting the chances of successful delivery.