6 minute read
What is a Packing Slip and How Do You Create Them?
What is a packing slip? They're essential documents for any retail business as a quick way to add more product details. Learn about packing slips and how to create them.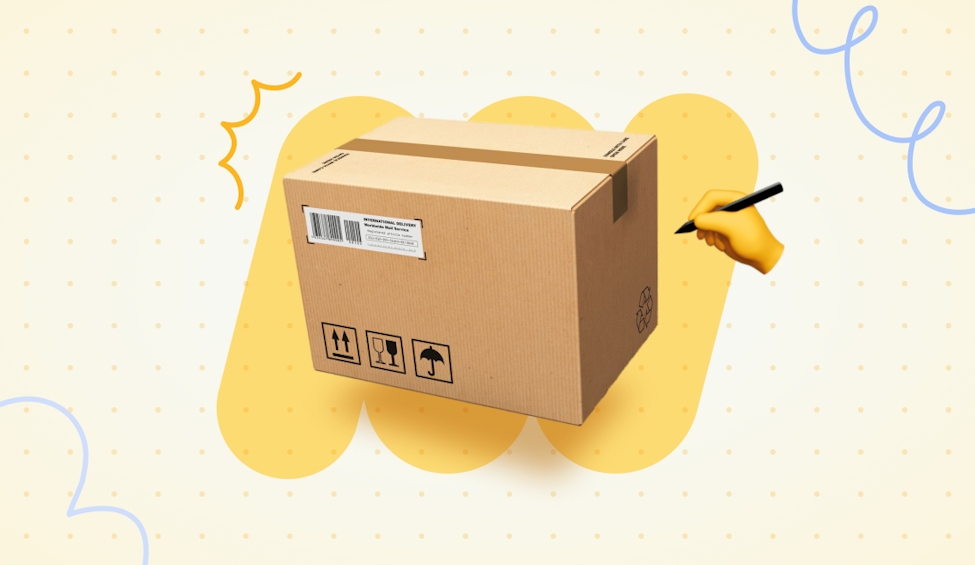 Just as you shouldn't overlook packing slips when it comes to your shipping process, don't overlook Circuit for Teams routing software to simplify your delivery operation.
In this digital world we live in, almost all aspects of buying can be done online, including having receipts emailed to us.
So, you're probably wondering why you should bother with packing slips.
However, don't be quick to dismiss them!
Even though you might want to overlook them, packing slips are easy to do — and they can save you time and money. A packing slip can serve as a safety net, confirming that you're packing and sending out accurate shipments.
This article will discuss what packing slips are, how you can create one, and why it can be a critical part of your shipping process.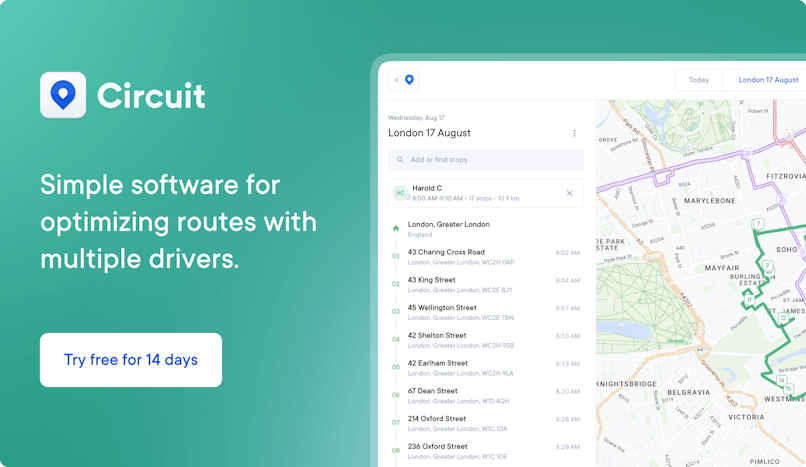 What is a packing slip?
A packing slip is also called a waybill, packing list, or shipping list. It's a document that contains essential information about a package, such as a customer's name and address.
Other information included in a packing list is SKU numbers, weights, dimensions, and the number of items ordered.
While preparing a package, your shipping department uses the packing list to determine what inventory they need to pull and send out to complete the order. They'll then put the packing slip inside the package along with the ordered items.
When the package arrives at its destination, the customer can then use the packing slip to confirm the accuracy of the order by comparing the order date, order number, and the physical inventory from the list.
Since packing slips list what's supposed to be in a shipment, it's also a great way to identify damaged or missing items. This is especially helpful when your business delivers one order in multiple packages!
Checking the packing list can help speed up the refund or replacement process in case of damaged items.
The packing slip can also be used during export and import Customs clearance when shipping internationally.
Instead of being placed inside the package, the packing slip is in a shipping pouch attached to the packaging. Although Customs prefer a commercial invoice, they also use packing slips to estimate the value of a shipment when it's available.
The difference between a packing slip and a shipping label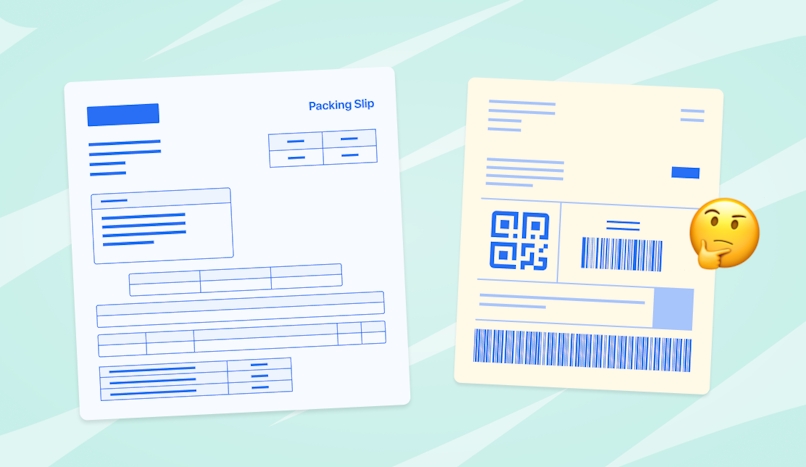 There are many differences between a packing slip and a shipping label since they serve different purposes.
For one, the shipping label is pasted onto the box, while you can find the packing slip inside the package. This is because the shipping label is primarily for the carrier or delivery service.
You'll use the shipping label to keep track of and identify the packages. The label includes shipping details like the shipper's name and address, the receiver's name and address, and the weight of the shipment.
A shipping label typically has a barcode or QR code for easy tracking. If there are special delivery instructions, such as "a signature is required to confirm delivery," it's noted on the label, as well.
So, if there's more than one box for a recipient, you'll see a shipping label on each package. On the other hand, there is often only one packing slip for an entire order, even if you deliver it in multiple packages.
Even though you'll use them differently, each document is important in making sure the shipment is transported, cleared at Customs, and delivered to the right recipient.
The shipping label reduces the chances of a package getting lost or mishandled. And the packing slip makes sure that the customer receives the items they ordered in good condition.
The difference between a packing slip and an invoice
An invoice is a document that records a business transaction. When a business owner or seller receives and fulfills an order for their products, they send an invoice with the package.
The invoice lists and describes the items sold, the total amount due, the payment terms or method both parties agreed on, and the due date.
In most transactions, your customer receives a packing slip and an invoice for their order. However, different people might receive a packing slip and invoice in some cases.
For instance, you'll receive the invoice if you order a gift since you're responsible for paying the bill. But your recipient will get the packing slip with their gift.
How to create a packing slip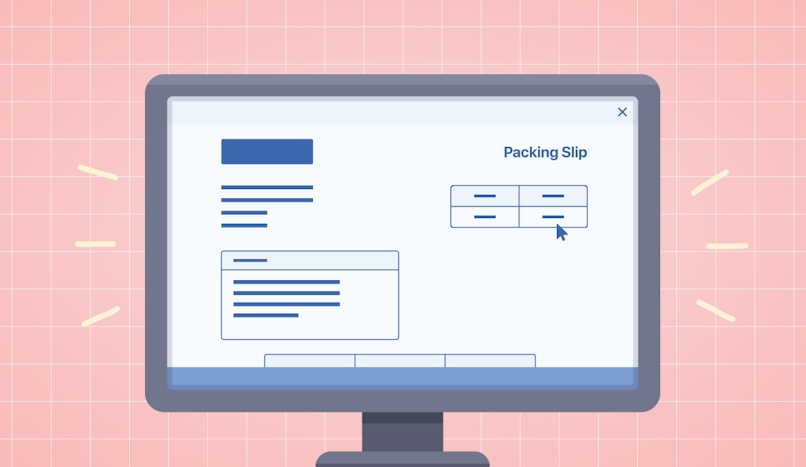 There are a few ways you can create packing slips. You can use packing slip templates in Excel and Google Sheets. You can choose to print packing slips with a labeling service or generate them from inventory management software.
Whichever way you decide to go about it, though, just be sure that your packing slips are simple, clear, and detailed. Not to mention, they need to have all of the necessary information, which you'll find in the next section.
What information is included on a packing slip?
Here's the most relevant information you should include on a packing slip.
Shipper's name, address, and contact information: It's a good business practice to make sure all documents you send out represent your business and your brand. A packing slip is no different, so include your company name, address, contact information, and logo if you have one.
Recipient's name, shipping address, and contact information: A packing slip should have the recipient's name, which may not be the same as the buyer's name. Include the shipping address, which is where the package will be delivered. However, this isn't the same as a billing address. If you decide to use both addresses in the slip, just be sure to make the distinction, so there's no confusion.
Purchase order number: It's much easier to cross-reference that you delivered the right order if you include the purchase order or PO number on all packing slips you send out.
Order date and slip number: The time and date when the customer placed their order is also good information to add to the packing slip. You can also assign each packing slip a number. These pieces of information can be helpful in case there are problems with the order.
Itemized list of products ordered and shipped: List all of the customer's products in the packing slip. You can use this list to check that all items have been picked and included in the shipment to confirm your fulfillment process. Most buyers will also use the list to double-check that they received everything they ordered and paid for.
Itemized list of out-of-stock items: If there are items in the order that you couldn't fulfill, list those items too and make a note if you're sending them separately.
SKU or UPC for each item: Along with the product names and descriptions, there's a row for an SKU(stock keeping unit) number or UPC (universal product codes) for your own tracking needs.
Product quantities: A field for product quantities is also important to include on the packing list. This helps you make sure you're sending the correct number of products per order. It also makes the packing list shorter and easier to understand compared to listing each product one by one.
Size and weight information for each item: You can also choose to include each item's general size and weight on the packing list.
Is a packing slip necessary?
A packing slip isn't a legal requirement, much like a receipt or a bill of lading, but it's still critical to your inventory management.
A packing slip can help you or your team verify that you pick the correct items before they're packed and shipped. So, it can reduce costly errors that may happen during the fulfillment process.
It also gives customers the chance to check that they've received all the ordered items. It might be a small thing, but it still impacts customer satisfaction.
Optimize your shipping operation with Circuit for Teams
Order delivery is a crucial part of the shopping experience, and most customers expect fast delivery.
So, it's best to use all available resources to give your customers what they want.
With Circuit for Teams routing software, you can improve the customer experience with up-to-date email and SMS notifications regarding their packages. You can also use the app to create efficient routes for your drivers. Within these routes, you can tag priority packages to make sure they're delivered first and also give accurate delivery times for all of the other packages.
For customers who can't accept their packages at the time of delivery, you can send personalized messages to let them know where your drivers delivered their packages.
Your delivery drivers can also use the app to take a photo that you can save and send to customers as proof of delivery.