9 minute read
How to Use a Delivery Management App to Help Drivers and Dispatchers in Teams
Streamline deliveries by using a versatile delivery management platform to help you plan routes, complete stops, and confirm successful delivery in real-time.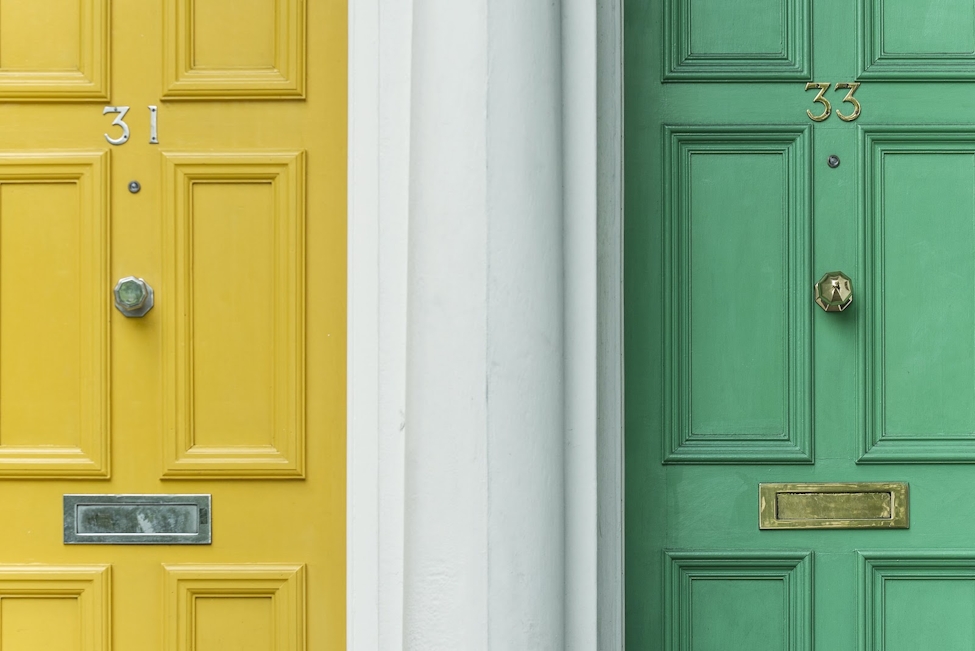 When it comes to planning and executing deliveries, there are plenty of moving parts that can make your job more difficult than it needs to be. We see this with drivers and dispatchers who juggle several tasks at once, instead of leveraging delivery management software to help them fulfill their delivery orders quickly and efficiently.
By working with delivery teams and individual delivery agents, we've noticed that the biggest opportunities revolve around three key areas:
Route planning
Order management
Verifying that packages were delivered securely
Rather than using separate apps for each, you can streamline all three by using a versatile delivery management platform to help you plan routes, complete stops, and confirm successful deliveries in real-time.
In this post, we highlight how several types of delivery teams — from food delivery services to bicycle couriers — use our platform, Circuit, to easily optimize their routes, deliver packages quickly and securely, and offer their customers peace of mind.
Circuit's Platform: Delivery Management Apps for Dispatchers and Drivers
Circuit started out as a route optimization app for individual drivers (which is a service we still offer). Based on feedback from delivery companies and courier customers, we created a full-fledged delivery management platform called Circuit for Teams.
Circuit for Teams — which is available in three different pricing tiers — is currently used to help manage over 50,000 drivers. Plus, our customers report that our app helps them deliver up to 20% more packages daily.
We do that by creating efficiencies in the same three key areas we discussed above, and offering Circuit in both a mobile app and a web app. Our mobile apps are available for iOS and Android devices, and our web app can be used with all the major browsers.
Let's look at the three key areas in more detail.
Note: For the rest of this article, we're focusing on our Circuit for Teams product, which comes with advanced features such as route monitoring and proof of delivery. If you're an individual courier looking for a basic route optimization tool, then check out : For the rest of this article, we're focusing on our Circuit for Teams product, which comes with advanced features such as route monitoring and proof of delivery. If you're an individual courier looking for a basic route optimization tool, then check out Circuit's Route Planner.
1. Creating the Fastest Route Possible
Sometimes delivery teams, especially smaller ones, try to optimize multi-stop routes with free tools like Google Maps.
But Google Maps and other free platforms generally don't cut it for two reasons.
They put a limit on how many stops you can have in a route. For example, Google Maps only lets you add ten stops to a route, which is likely not enough for the majority of delivery teams.


They don't technically use any algorithm to optimize a multi-stop route. This means they're not factoring in variables such as distance, time, and traffic patterns.
Circuit uses an advanced routing algorithm that factors in the relevant variables and creates the fastest route possible every time. Plus, Circuit offers advanced route optimization functionality so you can tailor the route to your needs, including:
Setting a priority stop: If you need to make a stop ASAP, set it as your priority and Circuit will optimize the fastest route possible while making that priority stop the first stop.
Setting time constraints: You can set time constraints to make sure deliveries happen within a specific window. A health food store that uses Circuit to make their local deliveries uses time constraints to make sure her drivers complete all of their B2B deliveries before the mid-day break, so they can then focus on delivering to her B2C customers in the afternoon.
Assigning multiple drivers per route: You can optimize your route for one driver, or several. Plus, with Circuit, it's easy to adjust the number of drivers based on availability. If you have optimized a route for three drivers and one of the drivers calls out sick, you can remove them from the route and re-optimize.
Factoring in average time per stop: You can set the average time per stop. Your optimal route will vary based on how long your drivers are expected to spend at each stop. A 20 stop route with an average time of 5 minutes per stop is going up against different factors than a 20 stop route with an average time of 2 minutes per stop, due to changes in traffic and other variables.

Note: Circuit defaults the average stop duration to one minute. But by changing it to reflect a more accurate view of how long your stops take, your routes will be more efficient and your ETAs will be more accurate.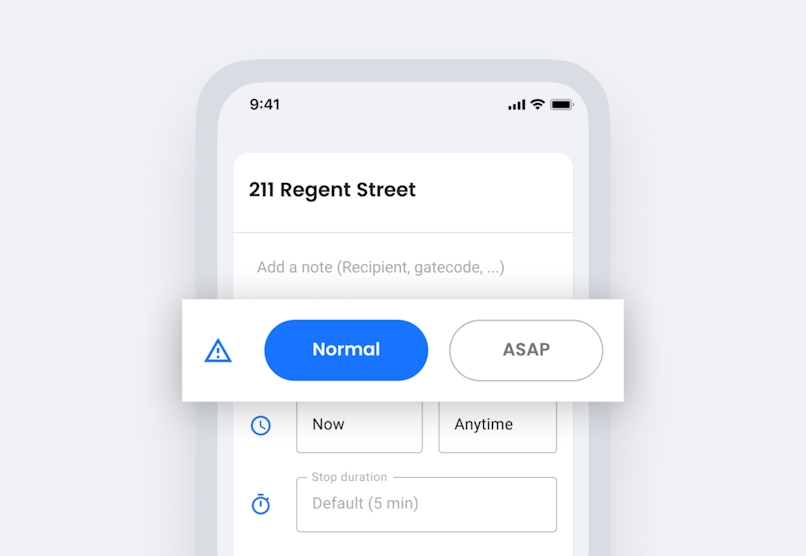 First and foremost, to start creating the fastest route possible for your team, get your delivery addresses into the Circuit app. You can do this in two ways.
You can manually enter your stops on our user-friendly interface (web app + mobile app). We use the same auto-complete technology as Google Maps, so when you're entering an address, Circuit will suggest the most probable address based on your location.


You can also upload your addresses directly into the Circuit web app using one of these file types: .csv, .tsv, .xls, .xlsx. We put together a quick, easy-to-navigate guide to help you format your spreadsheet before uploading your addresses into Circuit, including a sample spreadsheet you can use.

Optimize Routes on the Go
By giving drivers access to our powerful mobile app, they can re-optimize routes as needed during their deliveries. Let's say a driver is following the route to the next stop, but due to an unexpected traffic accident, there's a major delay on the freeway. If the driver stays on the route as previously planned, all the stops will be delayed. However, the driver can use their Circuit app to move that stop later in the day (using our time constraints feature, or just re-optimizing their route without including the stop).
Now, the driver can proceed along a new route that takes them away from the traffic delay. Then, near the end of their route, when they're no longer impeded by traffic delays, they can complete that original stop without losing time.
One of our customers, a bicycle courier company that deliveries prescription medication, always uses both the web app and mobile app when optimizing their daily routes.
Here's how:
Their delivery managers add the recurring stops to Circuit at the beginning of the day. These are stops given to the courier company weekly by the pharmacy. Then the individual couriers go to their respective pharmacies, pick up those packages, plus whatever last-minute prescriptions were filled that day. Then the couriers take out their phone, open the Circuit mobile app, and enter in the new stops and re-optimize the route.
Without being able to optimize the route from a mobile app, this courier company would lose valuable time as their couriers would have to take the new medications back to dispatch to get their new routes.
If you're looking for a simple, cost-effective way to manage deliveries better and improve your delivery processes, sign up for a free trial of Circuit.
2. Managing Customer Orders and Sending Out Tracking Updates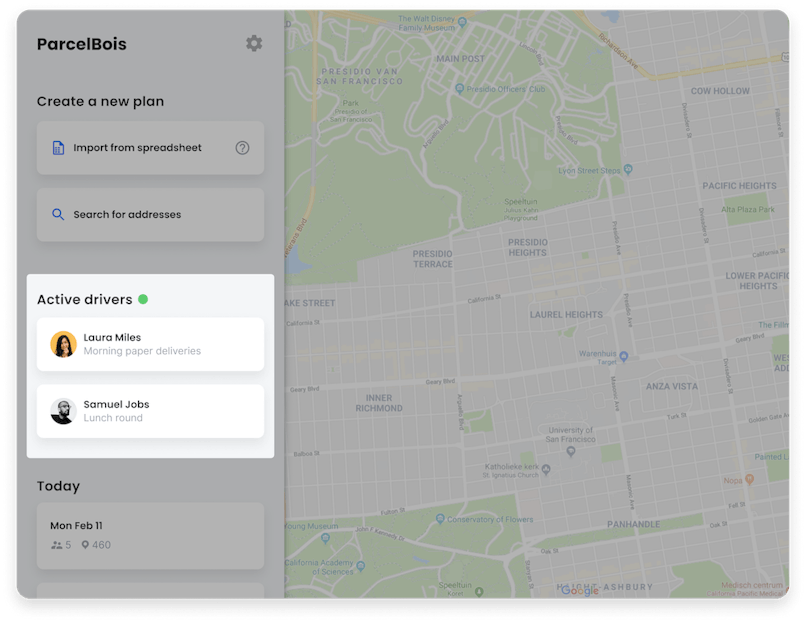 Circuit offers both route monitoring (driver tracking) and recipient notifications.
Route monitoring is a feature on our web app that tells you where the drivers are within the context of their route using real-time tracking software. This way if a customer calls and asks about their delivery, whoever is managing the phones just has to look at the Circuit web app to see where the driver currently is and the updated ETAs for each stop.
But we also know you can increase customer satisfaction by not making the customer call in and inquire about their delivery at all — that's why we offer recipient notifications.
Recipient notifications are tracking updates for the customer, keeping them informed with real-time delivery updates. With Circuit, the customer gets two status updates, which can go out as an email or SMS text message (or both).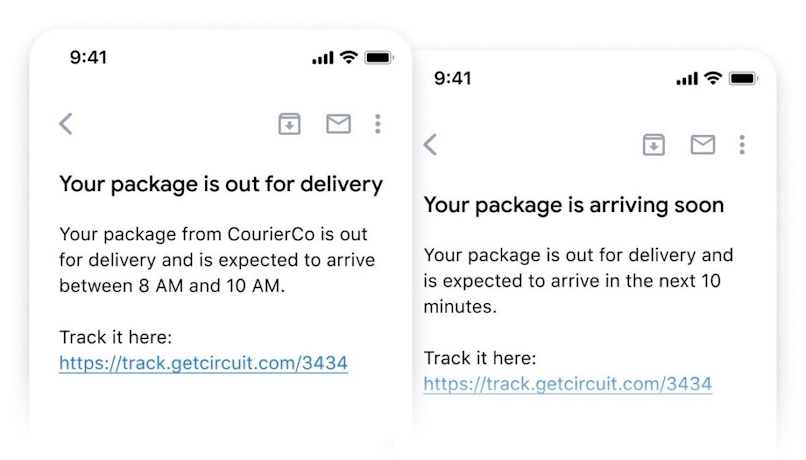 The first message is sent to the customer when the route is officially in progress. In this message, Circuit lets them know that their package is on its way and gives the customer a link. On this link, the customer can actually view a dashboard that is updated in near real-time to give them an updated ETA.
The second message is sent to the customer when the driver is nearby. In this message, Circuit gives the customer an option to communicate directly with the driver. This can be used to let drivers know of any pertinent information, such as a gate code or specific directions on where to leave the package.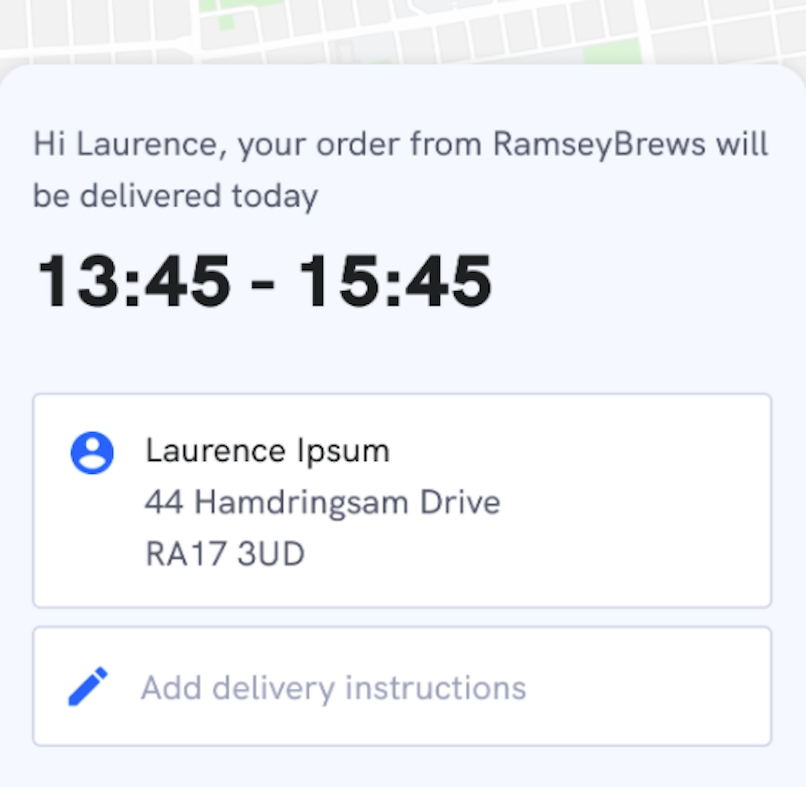 When it comes to both of these features, Circuit increases efficiencies for your team by leveraging both our mobile app and our web app. Delivery dispatchers and managers can monitor routes in progress and set up customer notifications to go out, keeping both your back office and your customer informed on an ongoing route's status.
Then, drivers can use their Circuit app on their smartphone to read any delivery instructions the customer has added for them as they get closer to their next stop.
3. Proof of Delivery That Offers Peace of Mind
Circuit offers two types of proof of delivery: signature capture and photo verification.
If your customer needs to sign for their package, then drivers can use their smartphone to have the customer sign their name with their finger as the stylus. If the customer isn't there to receive the package, then the driver can leave it in a secure location, taking a photo of where they left it.
Either way, the customer gets a final notification from Circuit telling them their package has been delivered, and providing a great delivery experience.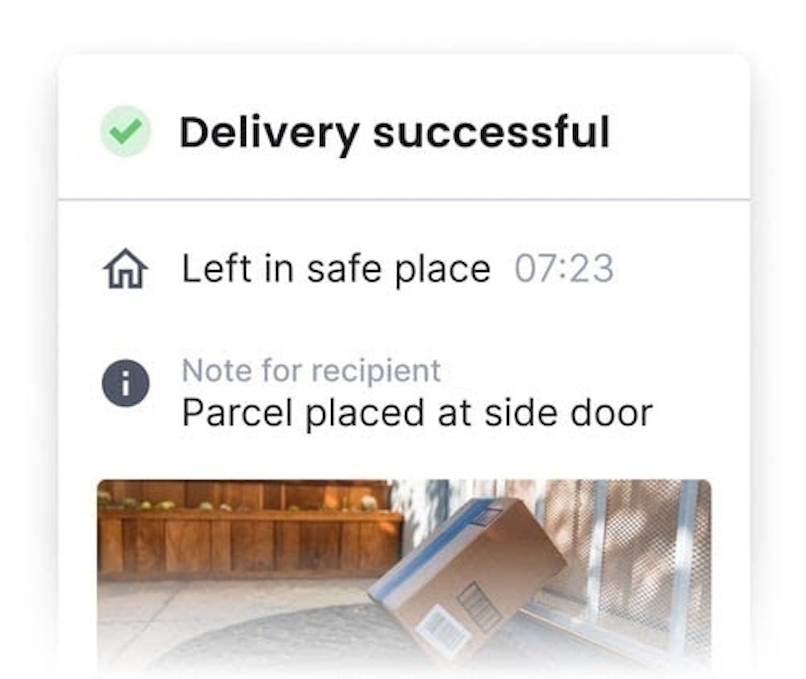 All of this happens on the driver-side mobile app, but it is automatically shared in the cloud and accessible via the web app. For example, one of our customers — a restaurant in Canada that also offers a food subscription service — used to have a recurring problem before using Circuit: at least once a day, a customer called to complain that they hadn't received their food order.
At this time, the owner of the restaurant was relying on fragmented and manual processes to plan his routes and help his drivers make their deliveries. He didn't have the time or luxury to look into the matter further — the easiest solution was to have his driver take out another food parcel. This quickly added up to more costs.
But once this restaurant started using Circuit, his drivers began taking photos of where they left each food parcel. These photos were immediately accessible by the manager. So, if a customer calls about a lost delivery, the manager just consults his Circuit web app, looks at the stop, and uses the photo to tell the customer exactly where their order was placed by the driver.
By synching up communication between the driver-side mobile app and the dispatcher's web app, your delivery team is more prepared to offer better customer service.
The Complete Delivery Management App for Driving & Dispatching
Delivery drivers and delivery teams are often already using various software solutions to plan and make their deliveries — the problem is often that the tools they're using aren't versatile enough to handle planning the route, driving the route, and actual delivery management.
To help, Circuit offers your delivery business a comprehensive platform — a driver-side smartphone application for completing deliveries, and a dispatcher-side web app for planning, monitoring, and management from afar. This means:
Delivery teams (drivers and dispatchers) can optimize routes at HQ, as well as on the go;
Delivery teams and their customers can see the progress of routes, and recipients can even communicate directly with their driver;
Finally, drivers can collect signatures and photos through their Circuit smartphone app, and this proof of delivery is automatically shared with dispatch.
If you're looking for a simple, cost-effective way to manage deliveries better and improve your delivery operations, sign up for a free trial of Circuit.